A good weekend (or even week) starts with a positive attitude and a good massage. But whether you're looking to wind down for the week or kickstart a week anew, you can always count on a spa visit to get your mind, body, and spirit in the right place. Now, we're sure you've heard of speakeasy bars, but we recently got to experience Malaysia's first speakeasy spa — an entirely new wellness concept by MIMONE Speakeasy Spa in Kepong.
Much like its name suggests, this oasis of bliss is hidden away in an obscure neighbourhood. And because it's a 'speakeasy', it's not the easiest to find, save for a letter M emblazoned on a door handle that leads you up a stairway (to heaven) and into the spa.
Worlds apart from the one outside, MIMONE Speakeasy Spa is inspired by the rare natural beauty of Santorini. So, think white walls, organic shapes, breeze blocks to let just enough light in, and touches of that signature calming blue juxtaposed against the pearly walls that the Greek island is known for.
But if you, like us, are wondering why you'd want to go all the way to Kepong for a dose of indulgence (they've got outlets in the bustling and bougie Bangsar neighbourhood and Concorde Hotel Kuala Lumpur too), then here are four reasons why:
1. Their therapists have god-like fingers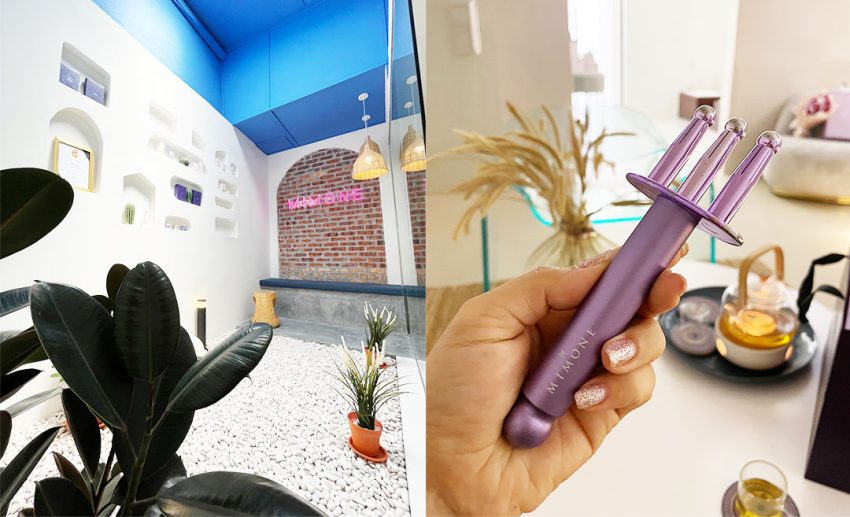 Or rather, they have an accoutrement that would make it seem so. The treatment we got to try during our visit is the Lymphatic Drainage Detox Full Body Treatment that utilises a three-pronged magnetic fork to effectively knead away all knots and stress. Our body is made of a network of 'drainage systems'—otherwise known as the lymphatic system—that acts like an internal filter to keep your immune system functioning optimally.
Their ritual begins with a quick foot wash before you're led to your treatment room. Once settled, you get to bliss out completely for an hour (or 90 minutes) as your massage therapist works to detoxify your lymphatic system with short, brisk strokes. Our entire body felt velvety smooth to the touch, as vitamin E-rich almond oil was used as a driver to help the magnetic massager glide over our skin.
The magnetic fork works by combing out our nerve points, creating friction and thus invigorating the entire nervous system — and when they say full body, they mean it! This combing action was done from the base of our neck right down to our tippy toes.
Admittedly, it's not the most relaxing of massages (you can even expect a bruise or two if you're extremely clogged up), but it's one of those treatments where you feel immediate relief and lightness as soon as the massage is done. And we absolutely loved it. Based on acupuncture techniques, this treatment ultimately helps to ease muscle stiffness and the body's stress points.
2. Did somebody say spa party?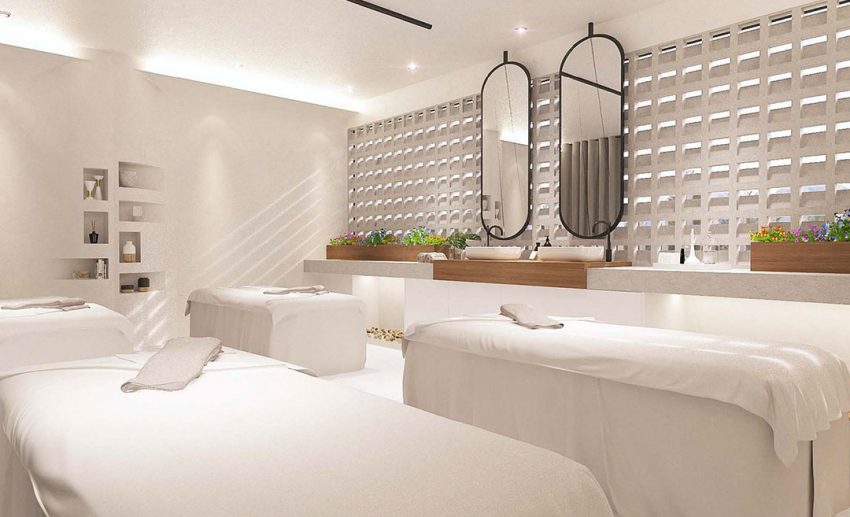 While there are individual treatment rooms at the spa, there's also one that allows for a group of four. So, if you really wanted to, you and your gal pals could easily make a spa day out of your visit! Just imagine chattering away with your girlfriends as you all get lush back massages— we reckon it'll be the ultimate therapy session.
And as much as we love body massages (they also have a hot stone massage you really must try), there's a plethora of other treatments on offer at MIMONE Spa. There are facials, manicures, pedicures, and even lash extensions on offer (do check availability as the menu differs by location).
3. They've got amazing skincare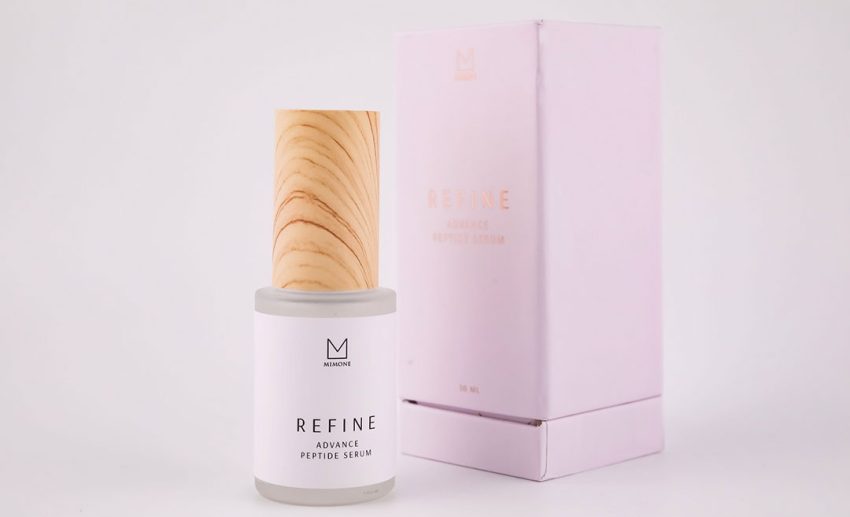 For those unaware, MIMONE started out as a local skincare range back in 2018, before opening their doors to the first MIMONE Spa in 2020. Formulated entirely in New Zealand, MIMONE's two Founders believe that the country is home to the cleanest, freshest ingredients, befitting a luxurious and all-natural skincare range.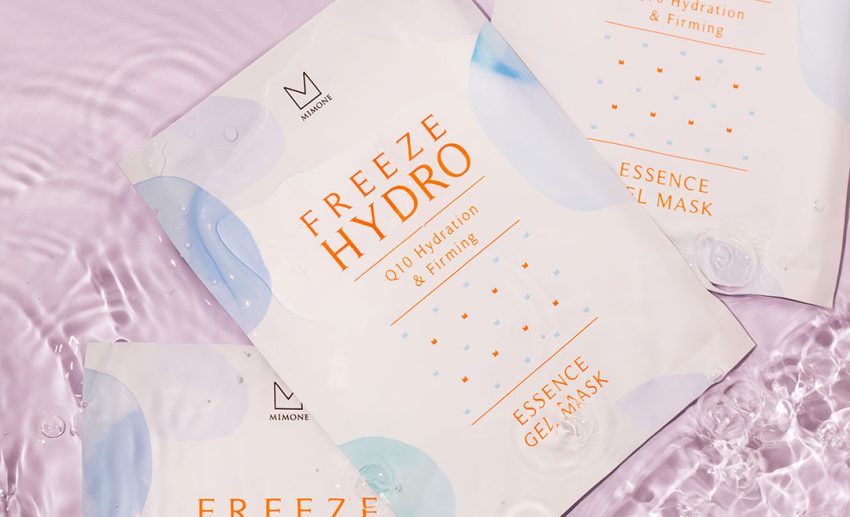 They've since expanded their arsenal of skincare staples to include body care products. From a gentle facial wash (complete with soft brush attachment), MIMONE has grown to have their own exfoliating bar soaps (infused with algae and seaweed sequins), and even a detoxifying lymphatic tea. Check out their super cool Q10 Freeze Hydro Essence Gel Mask which you can 'melt down' to use all over your body once you're done.
You can shop for all these during your visit, and if you're ever unsure about what will suit you and your skin best, their in-house beauty experts will be there to guide you. And yes, you can even cop your own MIMONET Fork Magneto-therapy Massager if you so desire.
4. The location isn't actually that far off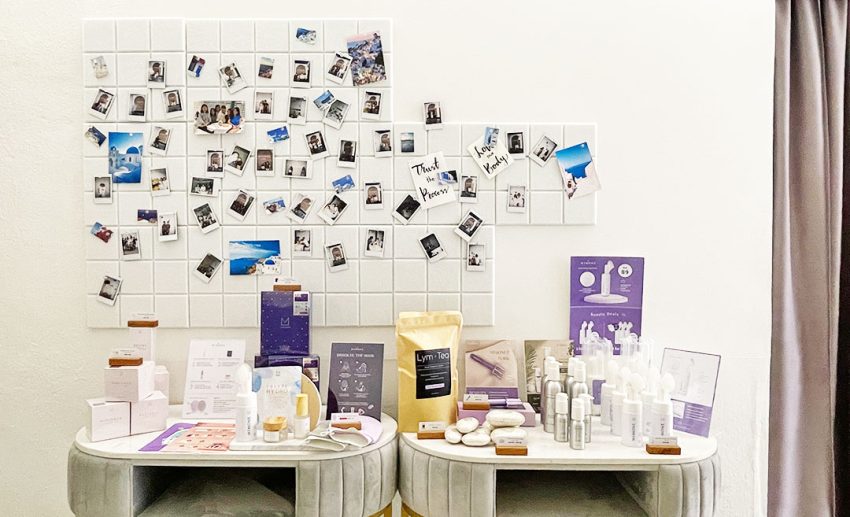 Finally, the most important point of all. Let's talk about the location. Although, yes, Kepong is some ways away from the usual trappings and tinsel of central KL and her surrounding populous neighbourhoods, this outlet offers you a sanctuary in the suburbs. Because, let's face it, not everyone lives in the inner city.
So, would I personally go all the way to Kepong just for a massage? Normally, I'd say no. But to make a date with Lisa (my therapist of the day) and her massage fork? I just might. It was that good.