Nestled in the core zone of George Town's UNESCO Heritage Site is Royale Chulan Penang. The beauty of Royale Chulan Penang is in the building itself. This 4-star heritage hotel is housed within the Boustead Building, built in the late 1800s along Weld Quay (or Pengkalan Weld), a coastal road along the eastern shoreline of Penang island, together with other European trading houses.
Today, you'll find that the Boustead Building has been transformed. Although retaining most of its unique British colonial style, it fuses this façade with a modern interior that pays homage to the multi-ethnic heritage of the people who call Penang 'home'. Royale Chulan Penang thus offers its visitors the best of both worlds – the charming history of days gone by juxtaposed with modern luxury and friendly service. So you can rest easy, and experience a perfect blend of Eastern and Western hospitality in an atmosphere of timeless elegance, beyond comfortable and stylish rooms.
You'll also notice that as soon as you set foot out the doorstep of this majestic colonial building, you'll land yourself right at the heart of the historical city of George Town. This city was first inducted into the UNESCO World Heritage List of Cities and Sites in 2008. Royale Chulan Penang is also strategically located in the George Town's financial district with many dining, retail and entertainment outlets just a short distance away. So take a stroll along the Weld Quay area, and immerse yourself in a city steeped in myriad culture. This is an area where you can explore a melange of late 19th century colonial and settler architecture, texturised by a community that still maintains a traditional way of urban life.
Take for instance the old, pre-war terraces that are now being renovated into ultra-cool boutiques and retail spaces, art studios and galleries, restaurants and cafes. And once you're done wandering through Penang's vibrant city streets, may we suggest a visit to Royal Chulan Penang's The Royale Spa? Here, you are welcome to relax the senses and rejuvenate your body by indulging in one of our signature Thai treatments. From aromatic body scrubs to Thai traditional massage therapies, they have it all. If you're feeling up for a walk instead, here are some landmarks you can hit up;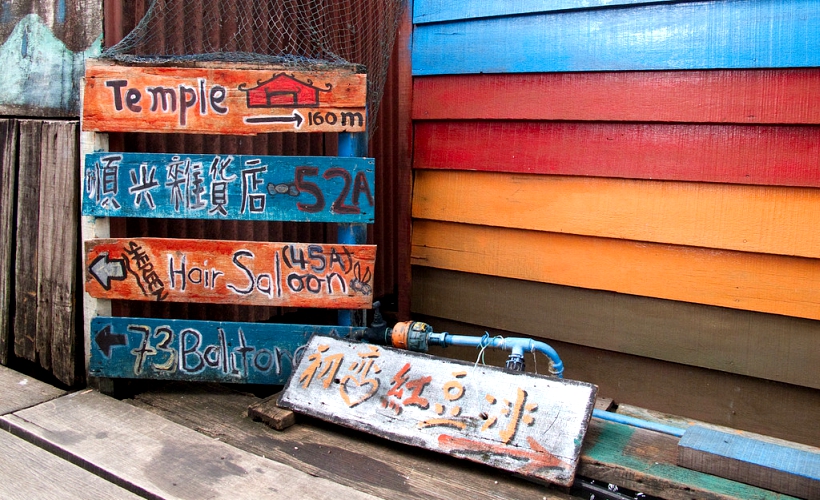 Clan Jetties of Penang
650m from Royale Chulan Penang
Just a stone's throw from Penang's ferry terminal, the Clan Jetties are a part of the island's heritage trail and worth a visit. Six jetties still stand today and each one of them are named after a clan. The Chew Jetty is thought to be the most tourist-friendly of the lot, for being the most snap-worthy with the longest walkway and most stilt-houses.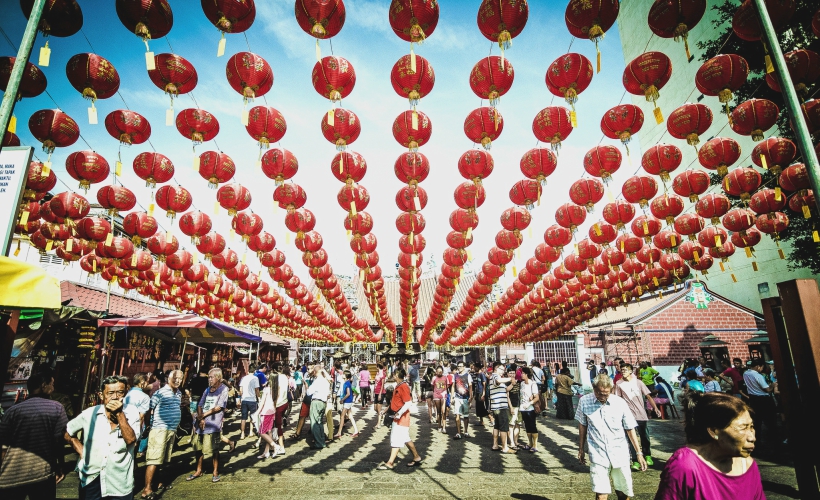 Kuan Im Teng
800m from Royale Chulan Penang
Penang's oldest temple. When it was first built and completed in 1728 by early Chinese immigrants, the newly-renovated Kuan Yin Temple was considered the most magnificent Chinese-style erection in all of Northern Malaysia with its intricate dragon carvings, stone pillars and high ceilings. As its name suggests, the temple was constructed in honour of Kuan Yin, the Chinese Goddess of Mercy but is also dedicated to Ma Chor Poh, the patron saint of seafarers.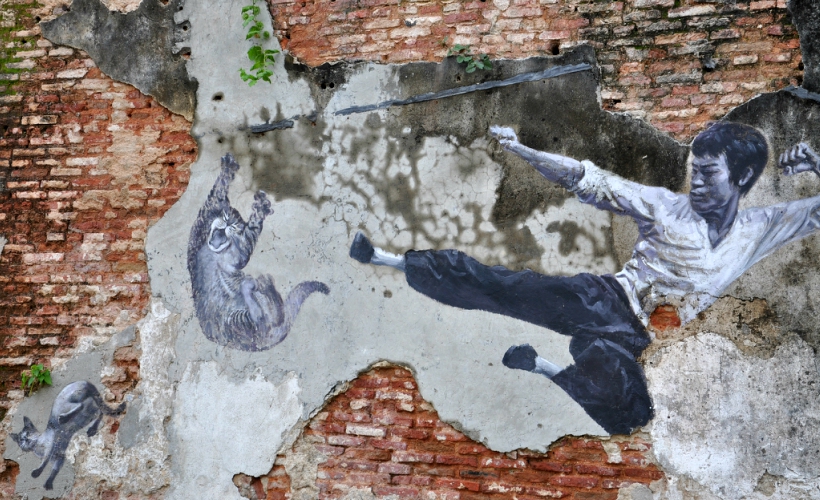 Penang Street Art
900m from Royale Chulan Penang
Located along several streets in inner Georgetown, a walking tour of Penang's Street Art is not to be missed. Start your stroll from Muntri Street all the way up to Weld Quay to enjoy London-trained Lithanian artist Ernest Zacharevic's handiwork. It was commissioned by the island state's municipal council in 2012, and has since breathed new life into the century-old Chinese shop lots of the area.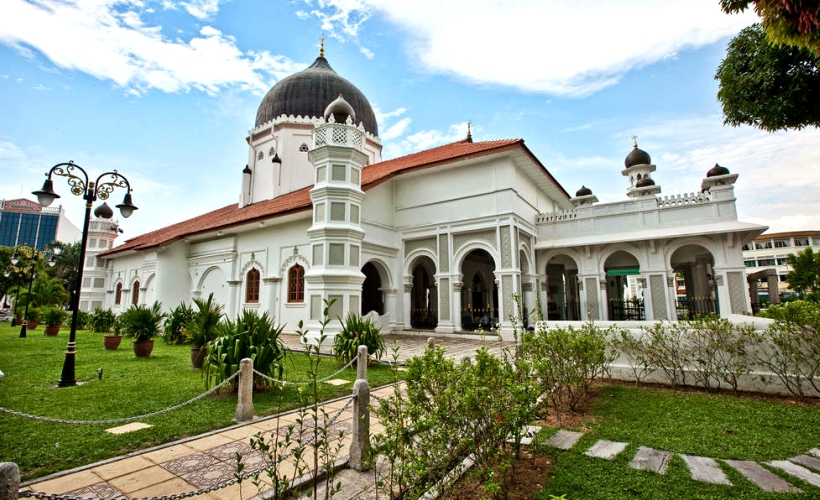 Kapitan Keling Mosque
1km from Royale Chulan Penang
Sitting pretty at the corner of Lebuh Buckingham and Jalan Masjid Kapitan Keling today is the Kapitan Keling Mosque that was first built in 1801. Standing amidst eight acres of lush greenery, the mosque's real highlights are its interior of gentle sloping arches and exterior Mughal-style domes. Entry to those visiting is at the discretion of mosque officials. Visitors are advised to be modestly attired – meaning long sleeves and pants or long skirts for women and a shirt with long pants for men.
Cheong Fatt Tze Mansion (The Blue Mansion)
1.5km from Royale Chulan Penang
This beautiful indigo blue mansion was first built in the late 1800s by a wealthy Chinese merchant named Cheong Fatt Tze. It remains a private residence today, but also doubles as a 16-bedroom bed-and-breakfast. The mansion is also open to visitors who simply wish to tour its unique architecture that melds the East and West with gothic louvred windows and art nouveau stained glass windows set alongside Chinese porcelain mosaics.
Get all the latest travel stories from Zafigo. Follow us on