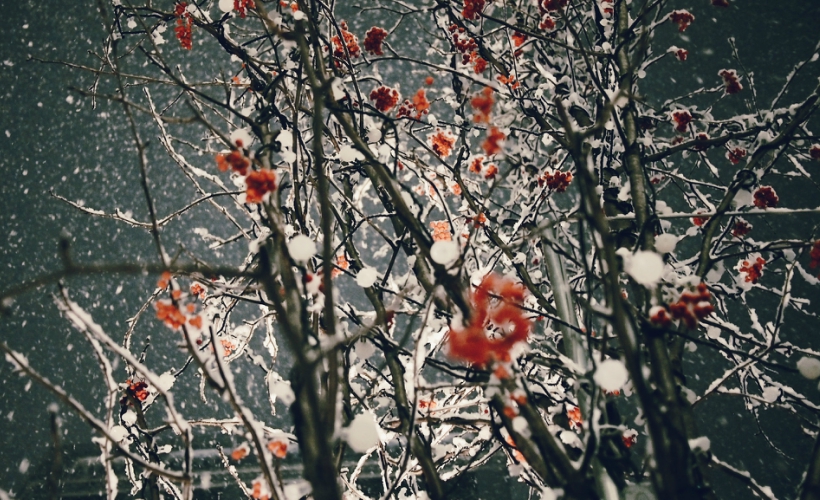 "Babe, Asia where got proper winter lah?" This is a common reaction travellers receive when talking about winter vacay within Asia instead of choosing to fly out to the Great White North.
While North America, Canada and Europe's Nordic belt offer some amazing destinations for a snowy white break (hello, Iceland!), if you're travelling on a budget or just don't have the patience to sit for hours on a cramped flight but are eager to spend a few days frolicking about in the snow, here are some destinations in Asia that are perfect for that Frozen experience.
Big question is, which one will you pick?
Jeju Island, South Korea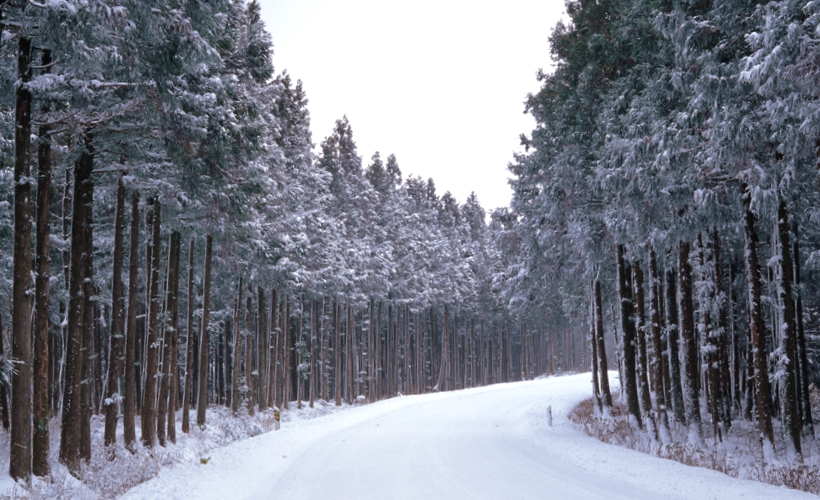 Aptly called South Korea's Hawaii, Jeju Island is known to attract visitors all year round – including the winter. With the snow capped peak of Mount Hallasan standing majestically at the centre of this island paradise, winters in Jeju are all about adventurous snow hiking, scenic vistas, fantastic coastal structures including the Jusangjeolli cliff, hidden waterfalls and steaming cups of coffee in Korean cafes along the coast.
If the outdoors gets too windy for you, take shelter at the many indoor attractions the island offers including the Play K-Pop Museum, Teddy Bear Museum, Ripley's Believe It or Not! and the Jeju Folk Village. Don't forget to keep warm with some abalone porridge, grilled mackerel served with hot seaweed soup and kimchi along with soju in one of the many local restaurants.
Ulaanbaatar, Mongolia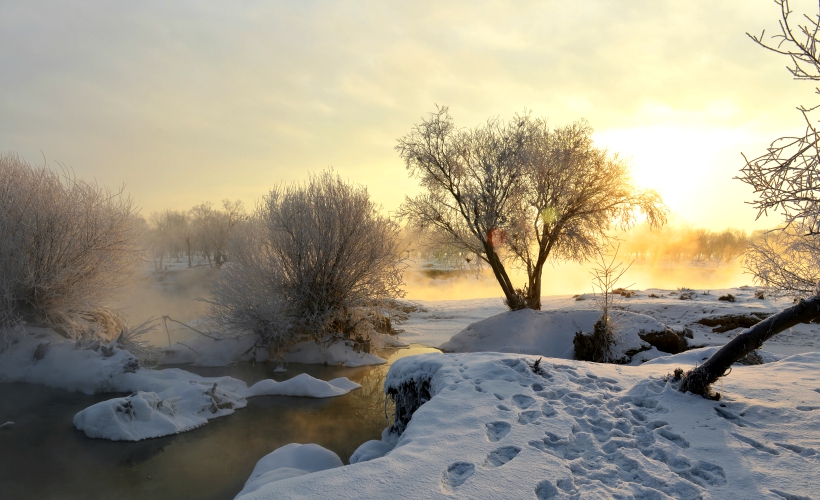 Looking for a winter escape away from hordes of tourists clad in their winter finery and flashing their cameras every chance they get? Move aside Moscow and Ottowa, because Ulaanbaatar is the world's coldest capital city with an average temperature of -1.3oC. Temperatures during the winter drop rapidly from November to February, up to -40oC, which means that everything is likely covered in a blanket of snow.
The harsh weather conditions don't equate a lack of adventure. You can still go horseback riding, eagle visiting, take fishing trips at the Mongolian countryside, go ice skating, skiing or simply marvel at gorgeous snow-covered landscapes. This, we believe, is also the perfect time to explore Ulaanbaatar's many monasteries and historical monuments such as Gandan Khiid and the winter palace of Bogd Khan.
Travel Tip: Stock up on your winter wear and make sure to pack an extra pair of thermals, warm socks, hand gloves, woolen scarves and a hat that covers your ears to avoid getting frost bite in Genghis Khan's ancient kingdom of Mongol.
Kashmir, India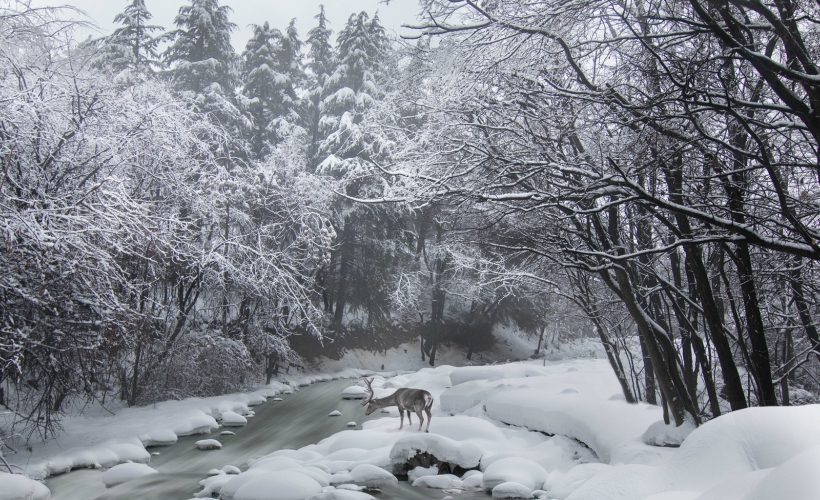 To describe the valleys of Kashmir as beautiful is clearly an understatement. While the winters here lack the flowers that crowd the valley in spring and summer, the leafless trees covered with snow, the frozen rivers and a thin layer of fog that envelops everything in its wake make the landscape here a visual treat.
It's also the only time of year you get to ride a shikara (wooden boat) in a partially frozen Dal Lake or ride across Pahalgam's steep countryside on horseback. It doesn't end there. You can also hop on a gondola and take the world's second highest cable car ride at Gulmarg, or wander around Sonmarg's hills or be rapt withal by the sparkling waters of the river Doodh Ganga in the Yusmarg valley. What, however, makes Kashmir so special is the hospitality of the locals and the spicy Kashmiri harissa, enough to warm you up despite the cold blowing winds outside.

Harbin, China
In China's very own Ice City, winter is a riot of colourful festivals and sporting activities. The northern city of Harbin in China has been playing host to the International Snow and Ice Sculpture Festival from the past 50 years and we reckon it's the most artistic way to welcome the coldest season.
The festival, held in parks around the Songhua river, displays imaginative ice sculptures that, come dusk, light up with colourful LED lights that cast a luminescent aura to everything around it.
Aside from this festival, Harbin keeps visitors entertained with exciting winter sports including sledge rides, snowboarding and ice skating. For those who want to explore the slow-paced culture of Harbin, there are local home stays, dumpling-making classes and traditional Chinese restaurants where you can sample the local food and drink.
Shirakawa-go, Japan
Five hours away from Japan's bustling capital city, Tokyo, lies the sleepy village of Shirakawa-go. Frequented by visitors for its picturesque winter views, its village is a UNESCO World Heritage Site, and lies at the foot of Mount Hakusan. These days, it's gaining popularity for their gassho-zukiri farmhouses, with their steep thatched roofs that enable them to withstand the heavy snow the region receives.
The best way to enjoy Shirakawa-go is to rent a traditional house in Ogimachi, the largest village in the region, take a walk through the snow to the village observatory and soak in the magnificent view. Or just curl up with your favourite book on a tatami mat in front of a roaring fireplace. Hot chocolate with tiny marshmallows optional.
Pyeongchang, South Korea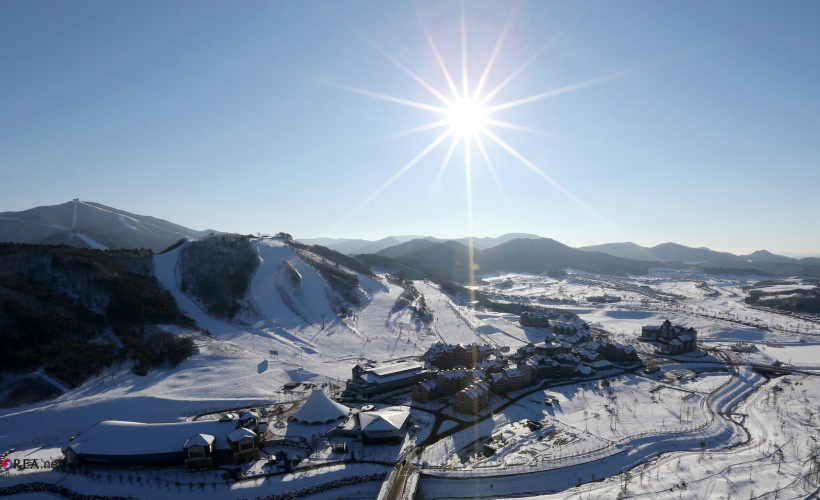 If you are looking for the ideal winter break to take with your family, Pyeongchang will surprise you in more than one way. The county is a winter wonderland that's the home of several ski resorts, including Alpensia and Yongpyong, where parts of the Winter Olympics 2018 will be held.
Along with the many ski resorts, the region has also gained attention for its Pyeongchang Trout Festival. Delight as guides teach you how to catch a trout with your hands from an ice hole, grill it to perfection at your own barbecue table and devour it with spicy kimchi, hot soup and other Korean delicacies.
Niseko, Japan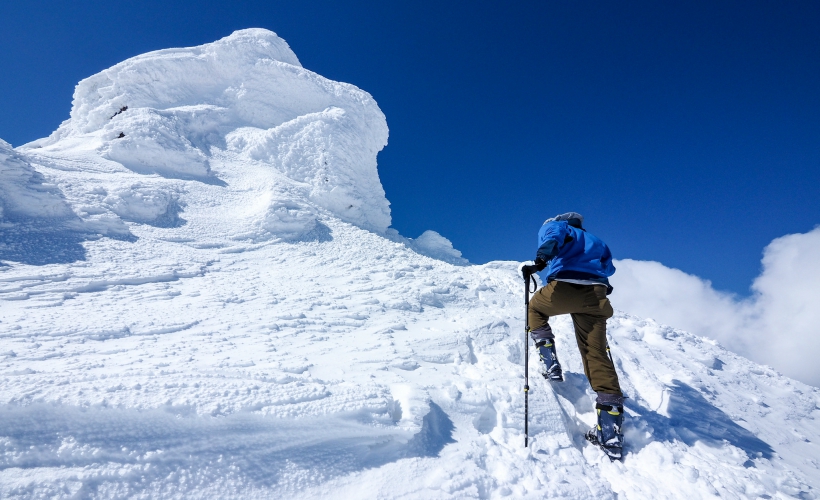 If your winter plans revolve around acquiring new skiing skills or trying your hand (or rather, your leg) at snowboarding, a couple of days at Japan's Niseko ski resort is just what you need. What makes Niseko a popular skiing destination is its powdery snow that has a low moisture content, keeping it light and dry, thus creating the perfect conditions for winter sports.
This quaint town boasts of 48 kilometres of interrupted ski resorts and 38 lifts that caters to skiers of all levels. Afterwards, take a dip in a local hot water springs to relax your weary muscles after all the skiing. While the skiing here is highly recommended, Niseko is also a great place to go hiking or ride horses.
Get all the latest travel stories from Zafigo. Follow us on Facebook, Twitter, and Instagram.