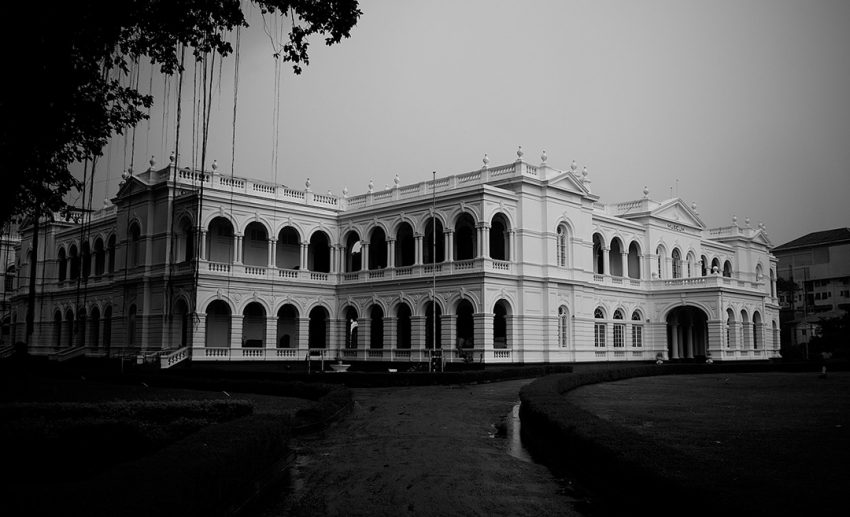 Subscribe to our new 

Telegram

 channel for the latest updates.
Some of us on #teamZafigo have had some pretty creepy firsthand accounts while travelling, so we thought we'd share them with you because, after all, who doesn't love a good ghost story? We know we do. Read on for maximum thrills and/or chills.
The Silent Samurai
Ever since I was little, I've always been able to 'see' things. My sister could sense them, but my third eye's always been open. Well, more so when I was younger and not so much now, but still. Anyway, many moons ago, when my sister and I were working in Taipei, Taiwan, we had a short-term stay at an apartment downtown. As performers, we'd always come home in the wee hours of the morning, knackered as hell. So it wasn't very pleasant when I'd see a dark looming figure watching over my bed as I'd sleep. I largely ignored this apparition, who was decked in full-on samurai gear, as he didn't bother me but rather was just watching. 
Before we moved out, I told the landlord about this (gentle?) spirit who'd watched over the bed so intently every night, and was then told about a katana (samurai sword) that had been stored under my bed the whole time! Turns out that this katana wasn't some mass-produced prop, but a legit weapon once used by a warrior. Eep! – T.Z.
Corridor Patrol
A few years ago, I'd gone to Langkawi for work and decided to extend my stay into the weekend so that a bunch of friends could join me. Once I was done with work, I had a night alone on the island, so I decided to stay somewhere cheap and cheerful before moving to a resort with my pals. I settled on a 3-star hotel on a quiet end of the really busy Pantai Cenang stretch. The hotel itself was eerily quiet but seemed nice enough; it was clean, so there were no issues. Until it came time to hit the hay, that is.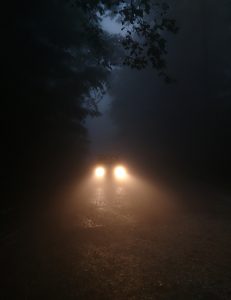 While trying to sleep, I could see someone walking up and down the hallway from the shadows seeping into my room from the crack under my door. They were really heavy-footed too, which was what kept waking me up. I thought it was perhaps a member of staff or some rowdy guests, but I was also absolutely certain I was the only person checked in on that floor and in that wing.
I opened the door to peep outside, and true enough, there was no one there. The moment I laid my head to rest, again came the thumping of heavy footsteps which I could see under the door. I opened my door again and still, there was no one there. But that was it. I quietly retreated back into my room, packed my things, and checked out. The front desk, of course, asked why I wanted to leave, and when I told them, they just nodded knowingly. Like this was something they expected or experienced often. They didn't even offer to put me up in another room. I slept in my car that night. – R.S.
The Museum
My friend, Xin, and I were backpacking in Sri Lanka for the first time and on our last day in the country, we visited the National Museum in Colombo. Before entering what resembles a huge, white mansion, I used my phone to take a photo of the museum's majestic, colonial-style exterior. This 143-year old building is home to over 100,000 centuries-old artefacts, and its air was extremely still and quiet. The staff, other visitors, and we probably put the number of people in that expansive building at a grand total of 25. When we entered, I felt a faint-but-familiar chill run down my spine, and the hairs on my arms stood on end. You see, I don't have a third eye, but I have always been able to feel 'things'. I told Xin about what I felt, and she said she felt a little something too, but we both brushed it off jokingly, putting it down to the age of the building and the artefacts it houses. From there, Xin and I split up and explored the exhibits on the ground levels by ourselves. 
That tingling feeling was soon forgotten, as I walked around looking at statues and busts of Hindu and Buddhist gods and deities. I'm a bit of a history buff, so I was in awe of the giant stone slabs and columns engraved with an ancient script, crumbling relics, and the like – the whole while snapping photos on my phone. In a quiet corner tucked away at the back of the floor, I stumbled upon a stone bust of a woman (from the 12th century or something. Can't quite remember, but know that it was very, very old) that looked very much like my mother. It was astonishing as the similarities were uncanny, and so of course, I took some pictures to show Xin and also my mother when I got back to Kuala Lumpur.
Shortly after, Xin and I met up again at the bottom of the staircase to make our way up to the first floor to view more exhibits. As we climbed the stairs, I showed her the photos of the bust that resembled my mother, and Xin marvelled at it. We got to the first floor and continued our tour of the rest of the exhibits together, me with my phone still in my hand snapping photos. As we progressed through the museum, I noticed the tingling in my spine intensifying, and as we passed the costumes exhibit, Xin turned to me and said, "I'm really feeling uncomfortable. Can we go?" The look on her face was all the push I needed. 
There wasn't any other exit apart from through the remaining two exhibits, so we hurried out of the costumes area and into the next one that just happened to be an exhibit for masks and traditional rituals. It was dark – the masks were eerily underlit – and suddenly it became quite cold. Both of us sensed to not look directly at any of the masks, and speed-walked our way through the room as well as the next and final exhibit. Stopping short of running, we made our way downstairs and outside as fast as we could.
Once outside, Xin and I e-hailed a ride and got in, both relieved to be out and away from the museum. I pulled out my phone to look at the photos I'd taken, and was extremely confused when absolutely nothing showed up in my photo gallery. I checked my gallery four times, and also my 'Deleted Items' folder. The only photo from that visit that was still in my gallery was the first photo I took of the museum's exterior. I looked at Xin and told her that my photos were missing. 
"I showed you that photo of the bust that looks like my mom, right? You saw the pic right?" I pressed. 
"Yeah, I saw them. Why?" She asked, confused.
"All the photos I took inside the museum are gone, Xin," I said quietly as a chill ran through my body. 
Xin took my phone to look for the pics. She handed it back to me after a few seconds, both of us now quiet and slightly nervous/queasy. We were quiet for the entire 20-minute ride back to our hotel, except when I broke the silence to say, "I'm so glad we're flying home tonight."
When I got home, I told my sister what happened, and she relayed the story to her Sri Lankan colleague. He told her that my experience was a "light" one. He knew of people who'd spent hours going through the entire museum, only to come out without a single memory of what they saw or did in there. When my sister told me what her colleague had said, I gave thanks to the powers that be for not giving Xin and me anything more than we could've handled that day. Sri Lanka is an amazing, beautiful country, and both Xin and I can't wait to go back once the pandemic is over. The National Museum, however, won't be on our itinerary. – E.T.
Follow Zafigo on Instagram, Facebook, and Twitter. Sign up to our bi-weekly newsletter and get your dose of travel tales, tips, updates, and inspiration to fuel your next adventure! 
32319, 35656, 38067