I'll begin by saying that 2021 is not guaranteed to be COVID-19-free but some level of normalcy can be expected. In the last few months, we've become well-informed about the coronavirus, and done pretty well to keep ourselves safe and healthy. In Malaysia, they've done a pretty stellar job of flattening the curve, and life seems to get back to 'normal'.
People are starting to travel again, albeit domestically, but how long until we all cave in to international travel? Seeing as Malaysia and many other countries around the world aren't allowing international travel for the time being, I figured we could use this time to plan for a big – preferably long – holiday next year when the world has (hopefully) opened up again.
Planning for such a huge experience is all but easy. To make the preparation less overwhelming, here are some handy tips: 
1 year before

 
Decide where you want to go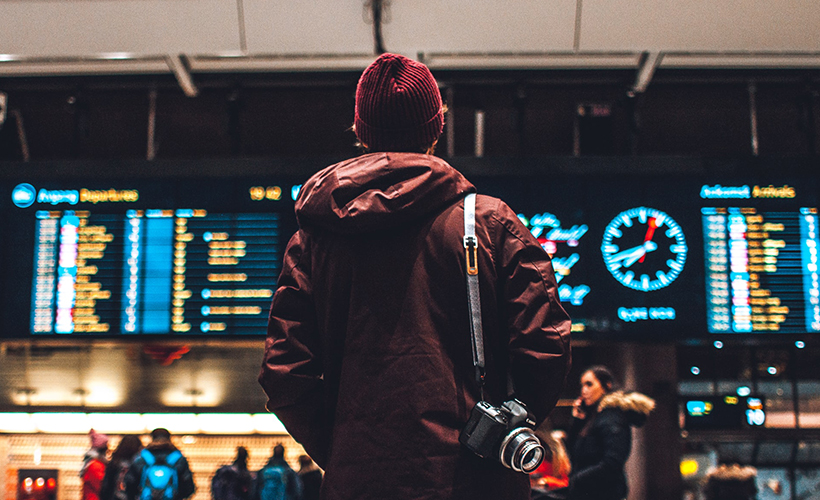 Which countries would you really like to visit? Are there any regions or cultures that interest you? What are the must-visit places on your travel list? Ask yourself these questions and your answer will provide some ease for the subsequent steps.
It's much easier to mentally get behind "I'm leaving for London in the spring" than "I'm heading over to Europe." Being precise about where you want to go makes your trip more concrete and a lot easier to commit to. 
Do the research

 
Researching the destinations you want to visit is always exciting. Look to sources like Lonely Planet, Conde Nast Traveller, and Zafigo, travel blogs, and even scour #travel on Instagram for some inspiration. 
Estimate the cost and create a budget
Based on the regions you'll be travelling to and the length of your trip, estimate the cost of the whole adventure. Things to take into account include accommodation, food, flights, transport, sightseeing, and tours. With accommodation taking a large portion of travel costs, try to find places where you'll be able to stay for free. Make sure to set some money aside for emergency purposes.
One extremely helpful thing to do is to set up a flight price alert on websites like Skyscanner and Kayak. You get the monitor how the prices for flight tickets fluctuate, and budget yourself accordingly. These websites also have mobile apps that will notify you on your device.
Once you've estimated the total cost of the trip, you'll be able to create a monthly budget. Keep track of all expenses and cut all unnecessary spending.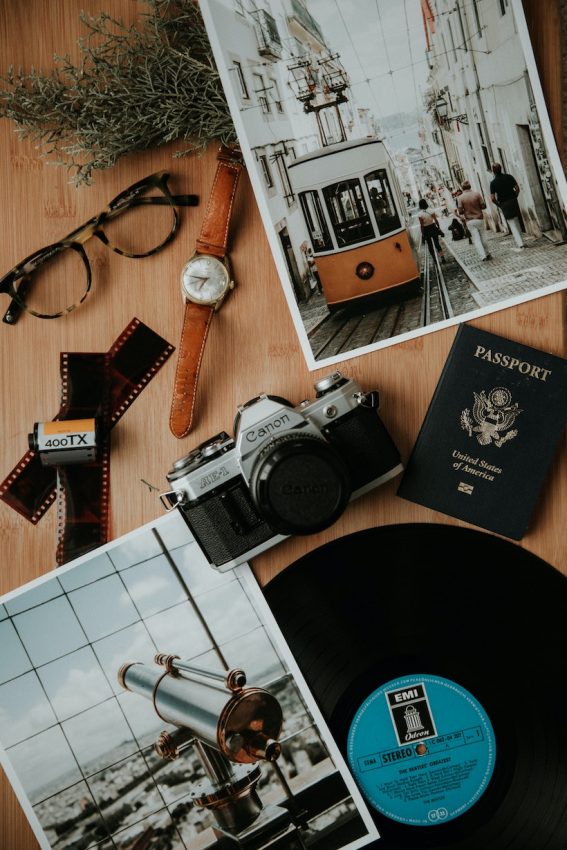 6 months before

 
Choose a departure date
Confirming a departure date is one of the most important parts of the preparation. In case you're still having trouble with creating a budget, delaying the departure may be a good idea. Remember, don't force it, don't rush it. 
Check out your health
Take your travel plans and pay a visit to your health professional. They will tell you which immunisations you'll need. Doing this at least half a year before the departure is crucial – some vaccines are administered as multiple injections over a period of time. 
Check your passport

 
If you don't already have a passport, now would be the time to apply for one. On the other hand, if you do have one, check its validity and make sure it is still valid for six months or more. Most countries won't grant you entry if your passport is valid for less than six months. This is the most important document you'll have with you, so be sure to keep it safe. 
3 months before

 
Book the flights

 
Three months before the trip, carefully research the flight possibilities for your long adventure. Look for cheaper options – they will save you a lot of money. Especially if you're going to be travelling for upwards of three to six months.  
Solidify the itinerary

 
After you book the flights, solidify the rest of your itinerary. Add all the specific details about your must-visit places and plan your exploration routes. 
Apply for a visa if necessary

 
Check if the countries you'll be travelling to have visa requirements. If a visa is required for a certain country, apply for one immediately. You should also read up on the different types of visas. If you're a Malaysian, you can also consider adding these visa-free countries to your route.
2 months before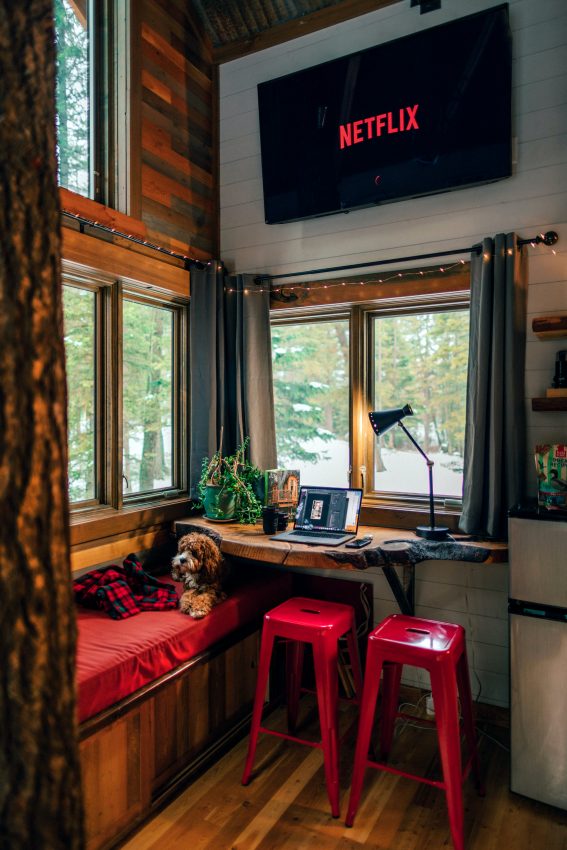 Check your health
Two months before departure, pay a visit to your health professionals (dentist, gynaecologist, and so on) to ensure you're in the pink of health. You may consider getting an overall health screen too. Don't forget all the important medications you'll be taking with you.
Cancel your contracts

 
If you're going away for an extended period of time, you may want to consider cancelling your gym membership and mobile phone contract. Cut off your Amazon Prime, Netflix, Pandora, subscriptions and so on. Now's the time to do it in case of any issues that may pop up. You don't want to stress over little things so close to the trip of a lifetime. 
Also, if you're on a tight budget, cancelling these subscriptions ahead of time will help you cut down on spending and save better.
1 month before

 
Shop for adequate gear
Depending on the planned activities and the region you'll be visiting, it's important to purchase all the necessary gear well before you leave. Having a good backpack is particularly important, so try to obtain one that strikes the best balance between price, form, fit, and function. 
Purchase travel insurance

 
Things can always go wrong, whether we like it or not. Do your research and invest in adequate travel insurance that covers unexpected occurrences and emergency situations. 
2 weeks before

 
Scan important documents

 
We cannot stress enough how important this is. Scan all of your important documents, such as passport, driver's license, visa, hotel reservations, and so on. Scanned copies can be life-savers in case you lose the original documents. 
Notify the bank of your travel plans

 
Sometimes, when a bank detects foreign transactions, it freezes the customer's account. This simple security measure can stop you from accessing money overseas, which is far from ideal. To prevent this from happening, inform the bank that you'll be travelling and how long you'll be gone for. In this way, they will know your foreign transactions are authorised.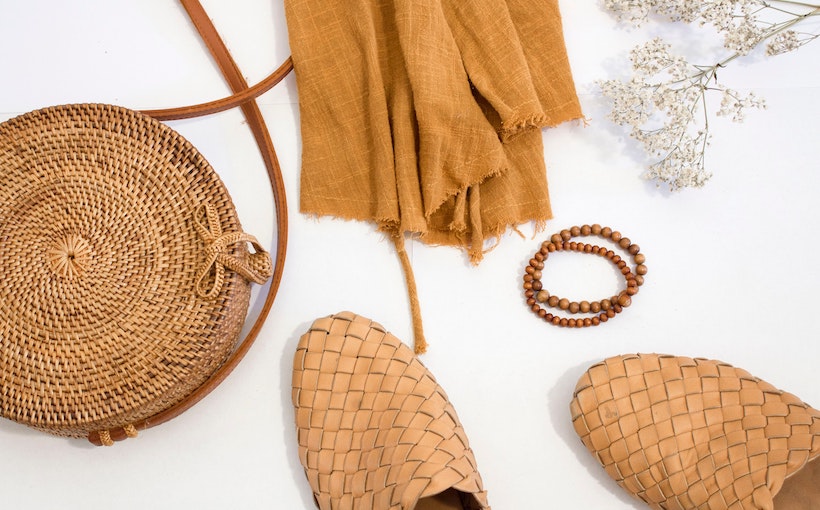 1 week before
Start packing
While it's important to pack light, make sure to cover the basics. Also, keep in mind you'll be able to shop more while you're travelling if your suitcase isn't already packed to the brim. 
Throw a farewell party 
Invite your family and friends to say your goodbyes. Seeing a lot of people at once will give you more free time later in the week, which can you use for last-minute preparations. 
Now, your big adventure can finally begin. Happy travels! 
Follow Zafigo on Instagram, Facebook, and Twitter. Sign up to our bi-weekly newsletter and get your dose of travel tales, tips, updates, and inspiration to fuel your next adventure!
36530, 21743, 34232