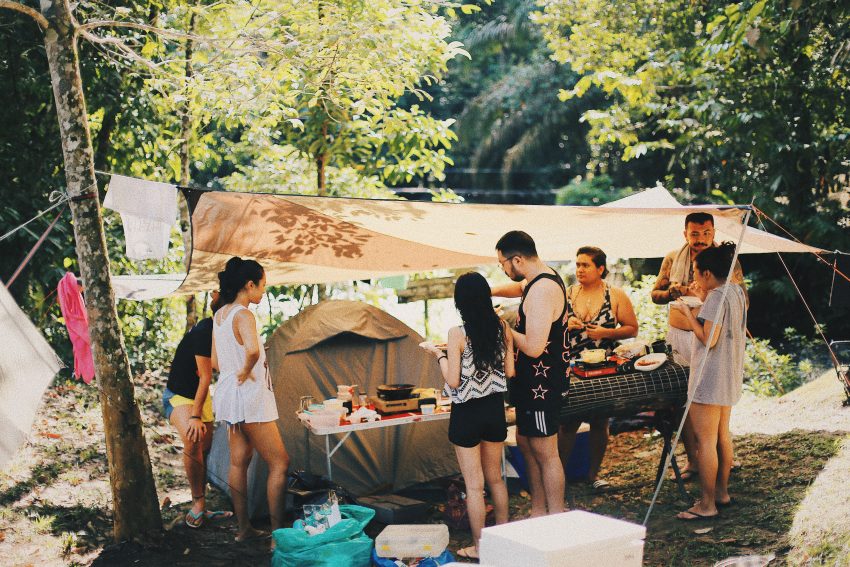 Malaysians have been doing a whole lot of domestic travel to keep our wanderlust fed, but there's only so many beach getaways and road trips we can do before it gets repetitious and boring. What is something new that not many of us have done before, that allows us to have fun and relax, and also adheres to RMCO SOPs?
Introducing camping.
Sure, it's far from being a new concept or activity, but how many of us have been on an actual camping trip? Even here at the Zafigo HQ, we talk about spending time in nature and wanting to do something new and exciting. The idea of camping has been tossed about, but we don't ever follow through with an actual camping trip because let's face it, the thought of camping – if anything – is tedious.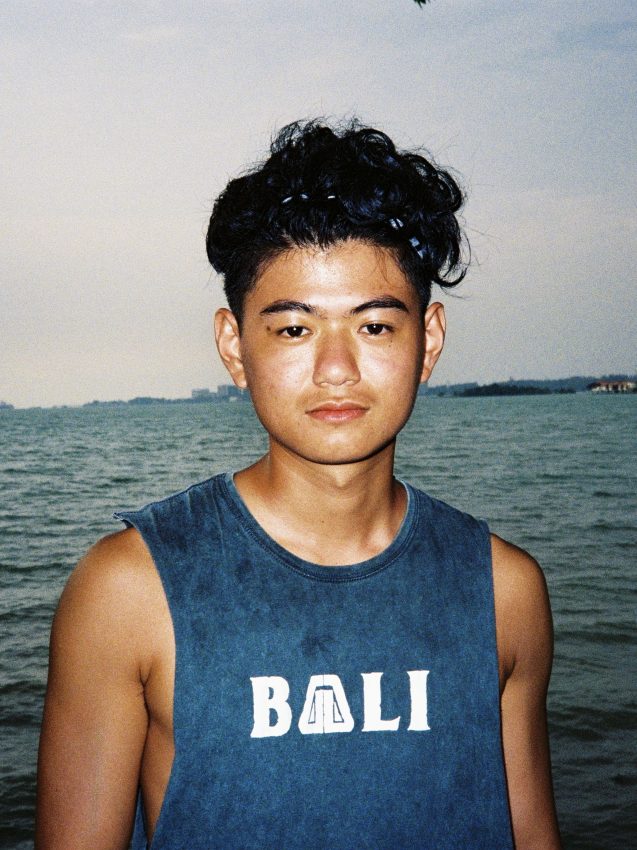 However, the guys at YAKA Camping Club beg to differ. Founded by Isaac Yew and Edric Chiang, the YAKA Camping Club came about by chance. It started because camping was something Isaac and Edric both enjoyed doing, along with being in nature. It was just something that was meant to be for them and some other close friends, but ended up growing into a full-fledged club. The YAKA Camping Club now connects people from different walks of life who share a passion for nature and the need to detox from city life.
Zafigo spoke to Isaac to find out more about the YAKA Camping Club.
When was your first trip and what was it like to organise it?
Our first trip happened in December 2019. We camped at Sungai Congkak; the weather was sunny and it was fine. Google said it was the, "worst month for camping in Malaysia." The weather forecast said "thunderstorm around the afternoon." The newspaper said, "Malaysia will stay cold and wet until next month." We said, "Ya, ka? [is that right?]" Hence the name of the club. We bought the basic items required for camping and we started buying more every single time. Camping is addictive, but in a good way.
You just hosted your fifth edition, in the middle of a pandemic. Were there different arrangements needed in comparison to the first edition?
During MCO, we wanted to do the "ya, ka?" and just camp anyway, but no, we are responsible citizens and we didn't want to risk anything. Hence, we delayed our camping trips for three months. We keep up to date on SOPs to ensure we take care of the community's safety as well as our own. You can camp on government land provided you're following SOPs, but you cannot stay the night. If you want to camp overnight, it has to be on private land, where you will still be required to adhere to SOPs.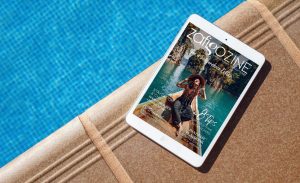 Download our second edition of ZafigoZine for FREE today!
In the #Independence Edition, we give you inspiration for domestic travel within Malaysia – whether you're
taking a road trip to a different state
or
staycationing right where you are and more.
How many people usually join you on these camping trips?
On our first trip, there was only two of us, but during our fifth edition, we had the largest group so far with 25 campers including ourselves.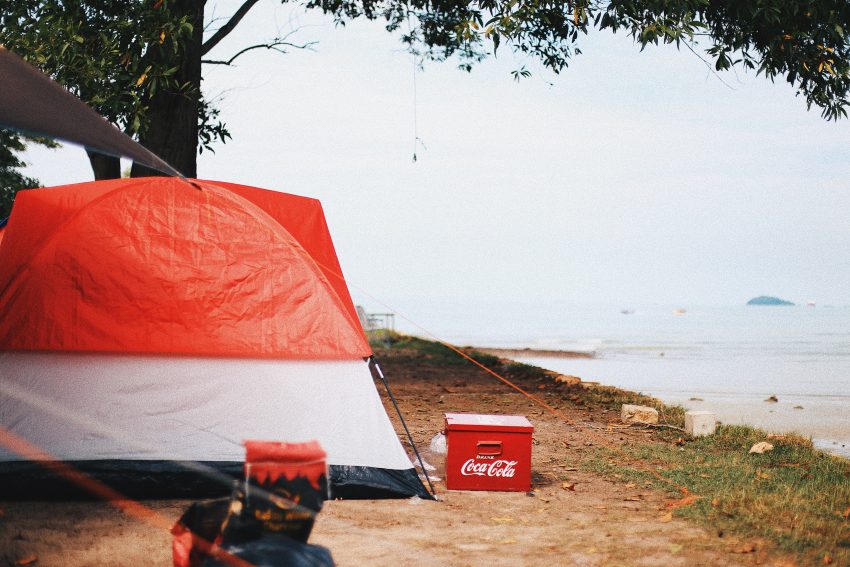 What do campers need to bring and what does YAKA Camping Club provide?
YAKA Camping Club is a community for everyone – new campers, beginners, or even pro campers. The basic items required are: 1. Waterproof tent
2. Sleeping bag
3. Flashlight
4. Headlamp
5. Bowl, plate, utensils
6. Cooking pot
7. Your own food and drinks
8. Clothes and toiletries
If you don't have a tent, we can loan you one provided we have some left to loan. Other than that, we provide:
1. Campsite booking/management
2. BBQ Pit, charcoal, fire starter, etc.
3. Communal area with large tarps
4. Additional cooking table
5. Additional chair and table
6. Mosquito repellent
7. Food and drinks for the night
8. Profile shots and camping recap photos
9. YAKA Camping Club stickers
All of the above are highly dependent on the camping location. Some bigger spaces allow for more flexibility, and at times, we do ultralight camping with minimal things to bring. For more information on which camping gear to bring, check out Outdoor Gadget Review.
If there are people who are interested in camping but don't know how to put up tents/cook outdoors, will it be intimidating for them?
So far, 70 per cent of our campers are newbies, and 50 per cent come back the second and third time with new camping equipment each time. This community is for everyone. We usually facilitate newbies by helping them set up their tents and also share equipment just so they feel comfortable. The overall vibe with the club is we're super chill. You can do your own thing or you join what we've got planned for the day. It's totally up to you.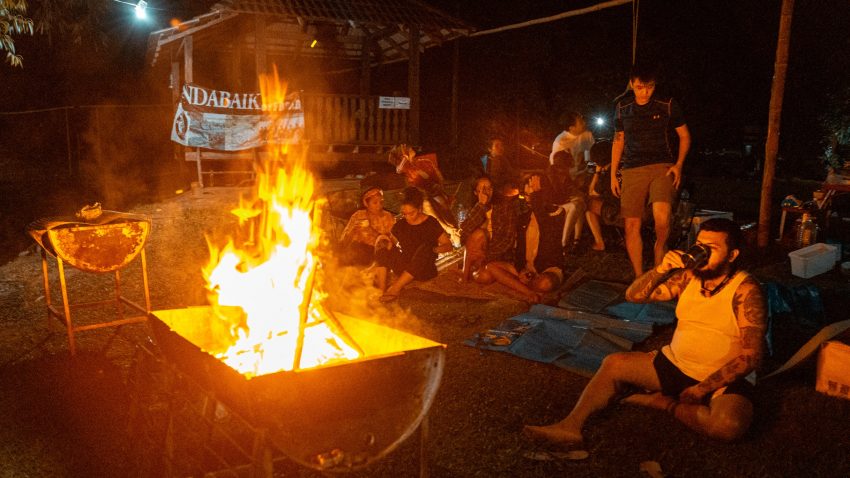 What's the most surprising thing that's happened on one of the camping trips?
The beauty of nature is that it's unpredictable. You can never expect everything to go perfectly when you go camping. There was once we had everything set up nicely, we had a mini BBQ session, had guitars and singing, then when it was late, we all went to sleep. At 3am, we heard shouting and loud noises of rain and strong winds. We came out of the tent and it was havoc. Everyone was holding onto something – either their tent, the tarp, the air chair… We were trying to make sure things did not fly away. It was funny.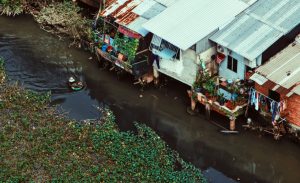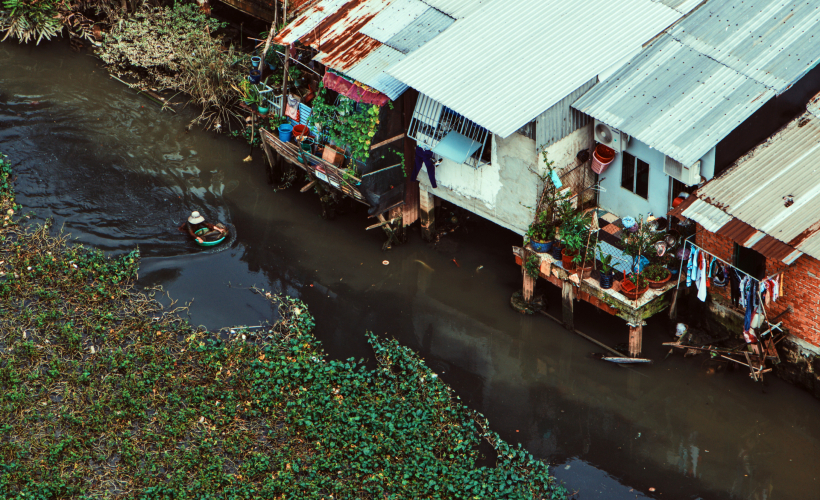 Whether you're camping in the wilderness or checked-in at a luxe resort, anything can happen at any time.
Here's what to do should that happen.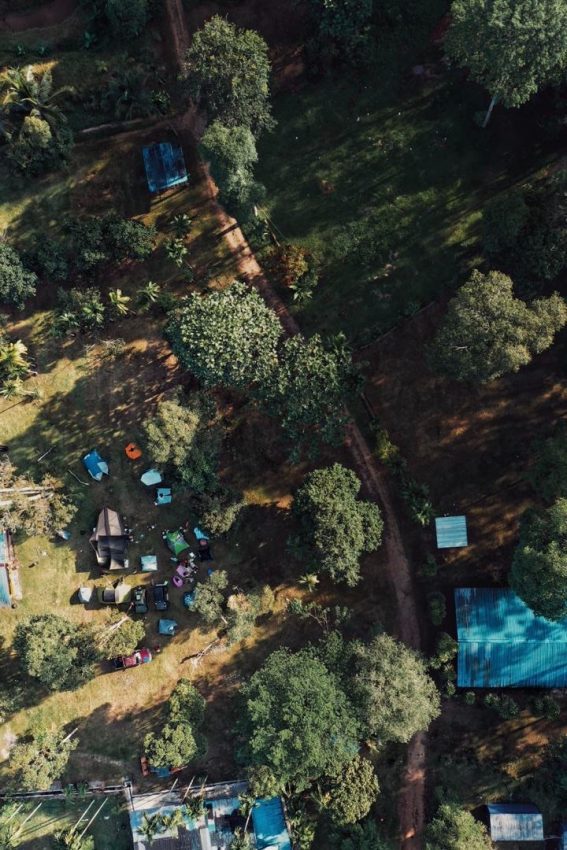 How do you pick your camping spots?
We have our own list of camping spots that we found by doing research. We usually check the place out before confirming the location with the campers; we do this so we're able to provide accurate details to them. When there are bigger groups, we make sure that there are basic amenities for everyone's comfort. We also pick our location based on how big the group is. Bigger groups require bigger space, smaller groups allow us to go on tougher trails or even ultralight camping.
What dangers do you look out for when you're outdoors? What does a camper need to put into practice to look after their safety?
The main things to look out for would be wild animals and insects. We usually bring tools like pepper spray and also knives to protect ourselves when required. As a camper, if you are camping on your own, the best thing to have is a survival kit – your first aid kit, multi-purpose pocket knives, etc.
You don't have to worry when camping with us because we usually camp on private land, which is protected and safe. But it's always good to be prepared for the worst.
What's the plan for YAKA Camping Club?
Our short-term plan is to build a community of people from different backgrounds in hopes to connect, create, and collaborate with them. Our long-term plan is to start our own branded camping equipment in collaboration with local creatives while still empowering campers to enjoy nature within Malaysia. International plans, one day. Our upcoming sixth trip is in collaboration with Uniqlo Malaysia. Stay tuned for that! We're open to collaborating with anyone, just reach out to us!
How can people join the trip?
You can DM us on Instagram at @yakacampingclub to let us know that you're interested. Once we've confirmed, we'll add you to our WhatsApp group chat so you'll be updated on upcoming trips. We currently have 60 campers in our chat and hope to continue growing this community.
+++
All images from YAKA Camping Club
Follow Zafigo on Instagram, Facebook, and Twitter. Sign up to our bi-weekly newsletter and get your dose of travel tales, tips, updates, and inspiration to fuel your next adventure!