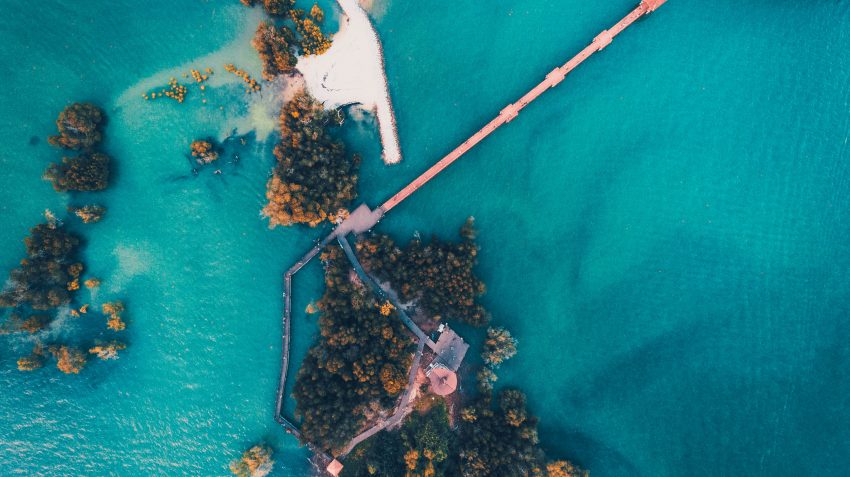 The major pro and con of day-tripping from Malaysia's capital, Kuala Lumpur (KL), is that you're spoilt for choice. Being smack bang in the middle of Peninsular Malaysia, KL is surrounded by a plethora of scenic stop-overs, making choosing a day trip destination hard for locals and foreigners alike. 
While hitting the road for a day trip is fairly common, you'll find that the suggested destinations are usually the same – Bukit Tinggi, Cameron Highlands, Melaka, or Ipoh. But there's so much more to explore besides these wonderful places.
So, considering how we're still in the midst of the Recovery Movement Control Order and can only travel domestically, why not head on a day trip to a locale that's less popular (and also less crowded)?
Bukit Batu Putih, Port Dickson, Negeri Sembilan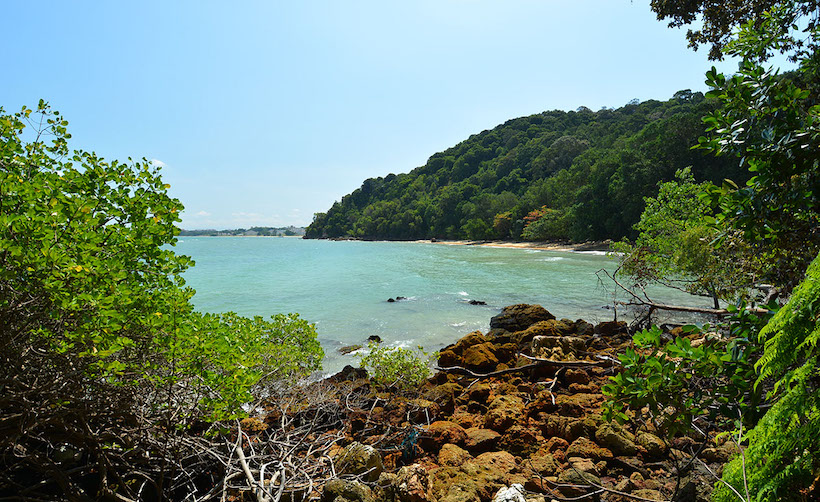 Located around 60 to 90 minutes from KL, Bukit Batu Putih is an underrated location within Tanjung Tuan Forest Reserve in Port Dickson. Akin to Hawaii, there is a mountain by the ocean that you can scale for panoramic views of Port Dickson – the trail traverses through the jungle, too, and is easy to find/follow. The private beach in the Tanjung Tuan Forest Reserve is pristine, with the emerald water switching to clear blue on a good day.
Bonus: Devour fresh seafood at Weng Yin Seafood Village post-hike.
Frasers Hill, Pahang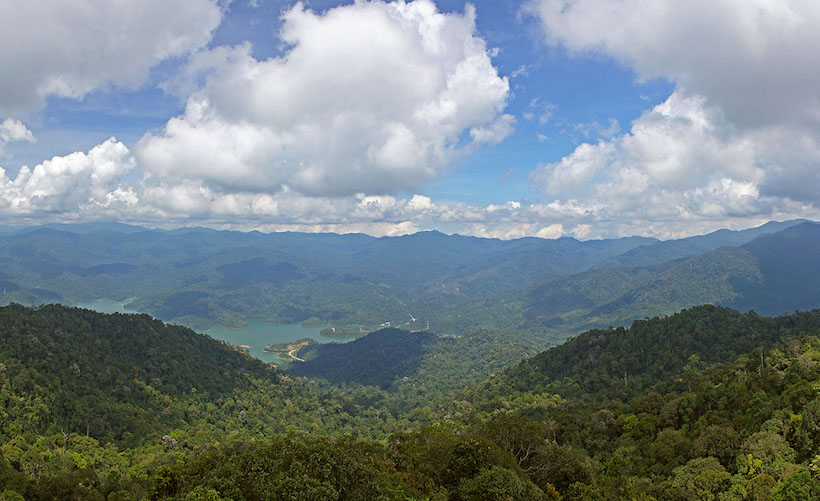 Overshadowed by Cameron Highlands, Fraser's Hill offers the same mountainous natural beauty. Just sans strawberries. A trip here will take you just under two hours, making Fraser's Hill the perfect destination for you if you appreciate nature. Not only can you explore various trails (Abu Suradi Trail, Bishop Trail, Mager Trail, and so on), but you can also take a dip in the Jeriau Waterfall. Like most of Malaysia, Fraser's Hill is steeped in colonial history, so if you're curious about the interiors of a colonial cottage, visit Ye Olde Smokehouse for a round of tea and scones. 
Bonus: If you're visiting with children, trot over to The Paddock to ride horses. 
World of Phalaenopsis, Ulu Yam, Selangor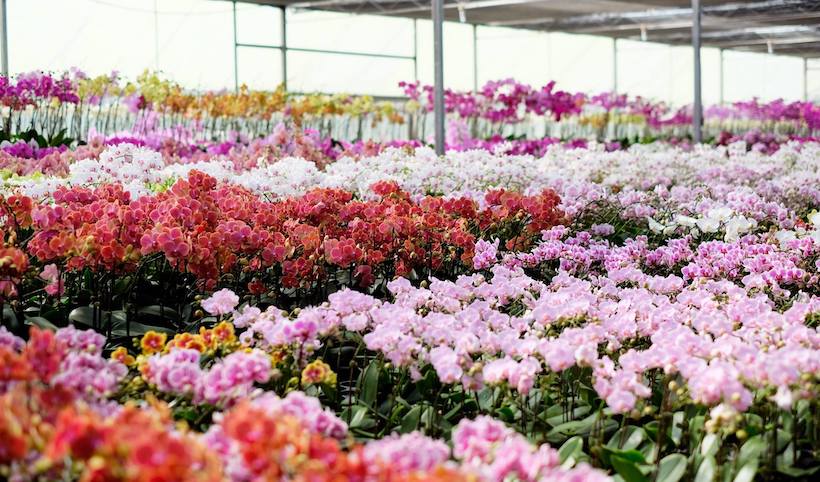 In Malaysia, road-tripping for food is common, and posting about food on Instagram is even more so. So why not road trip to an Instagram-worthy café? The World of Phalaenopsis is an orchid farm and florist that's a little over an hour away from KL city. Hidden amongst the orchids, though, is a café serving delectable pastries, cakes, and waffles. While the menu is limited to mainly desserts, there are local mains available, such as nasi lemak (coconut rice with sambal and condiments) or mee hoon goreng (fried rice noodles). As it's an aesthetically-pleasing location, reservations are not possible during the weekends, and only on the weekdays. 
Bonus: Don't begin and end your foodie trip at this orchid conservatory. Just nearby is Hock Lay Restaurant that's known for its prawn tom yum (hot and sour Thai soup) served in a coconut husk. It also makes for a pretty picture.  
[box color="#89c44c"]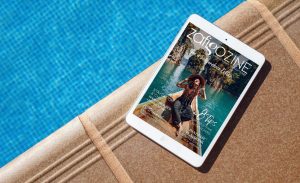 Download our second edition of ZafigoZine for FREE today! In the #Independence Edition, we give you inspiration for domestic travel within Malaysia – whether you're taking a road trip to a different state or staycationing right where you are and more.[/box]
Taiping, Perak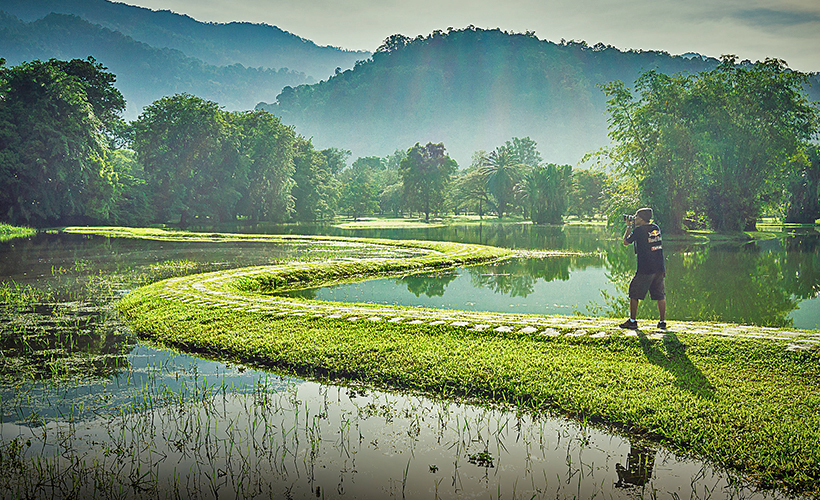 Taiping is close to Perak state's capital city, Ipoh, yet many forgo it as a stopover. Just like Ipoh, Taiping was once a mining town, but unlike Ipoh, it's where the first railway in Malaysia was built. This town that's less than two hours away from KL is also where Malaysia's oldest museum – the Perak Museum – is housed. Taiping is also the wettest town in Peninsular Malaysia, and because of that, the flora and fauna here is constantly thriving, so definitely visit the Taiping Lake Gardens. 
Bonus: Other locations to visit include the Taiping War Cemetery, Taiping Prison Gallery, Trong Hot Springs, and Bukit Larut (also known as Maxwell Hill).
Kuala Selangor, Selangor
Kuala Selangor is famous for its fireflies that can be watched fluttering amid the mangroves while on a relaxing river ride. Situated just an hour from KL, Kuala Selangor is also ideal for cycling enthusiasts as Taman Alam Kuala Selangor is bicycle-friendly. To fully enjoy this nature park, there's a tram that runs through major attractions too, such as Melawati Fort, Royal Mausoleum of Kota Malawati, Moon Viewing Pavilion, and more! 
Bonus: Adrenaline junkies can white water raft in Kuala Selangor with MyAdventure Host.
Bentong, Pahang
Barely an hour away from KL, Bentong is home to numerous activities. For those into nature, Chamang Waterfall is nearby, whereas for those into anything extreme, there's always the Bilut Extreme Park. If you're the sort who loves to learn, Kicap Bentong Sdn Bhd is a factory with guided tours explaining how soy sauce is made (it's a process that's more interesting than it sounds). Bentong is also known for its ginger and durian, so you foodies can head to Bentong Tau Fu Sdn Bhd for soft tofu drenched in ginger syrup or Jimmy's Durian Orchard for yummy organic durians. 
Bonus: Sunday is market day, so expect fresh produce and unique eats such as honey durian. 
Sekinchan, Selangor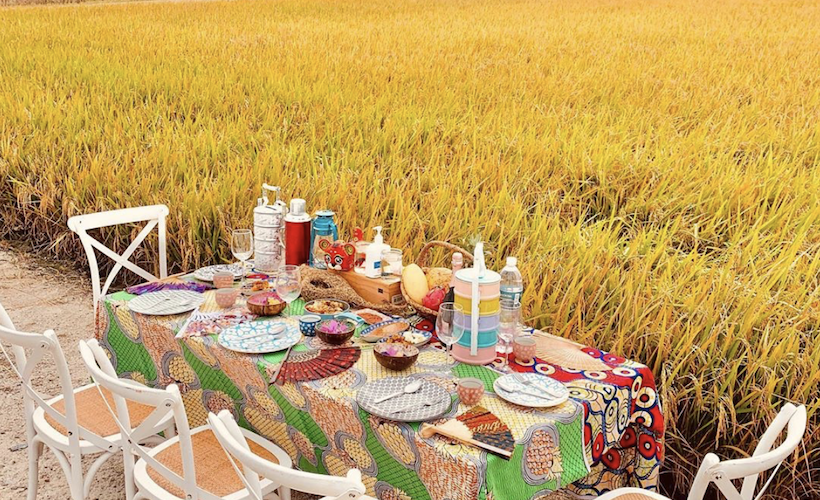 While there are those who road trip to Sekinchan as it's roughly 90 minutes from KL, it's still a largely underrated destination – especially as it can feel like Bali at times due to the endless rice paddy fields. The hues of these vast paddy fields are dependent on the season – it's green March to May, yellow towards the end of May until September/ November, and then a verdant shade again comes to the year-end. Besides strolling through fields, you can actually learn how rice is harvested and processed at the Paddy Processing Factory & Gallery, or just observe fishermen at the Bagan Fishing Village. 
Bonus: Make a wish at the Sekinchan Wishing Tree draped in long, red ribbons at Pantai Redang! It's quite a surreal sight.
Follow Zafigo on Instagram, Facebook, and Twitter. Sign up to our bi-weekly newsletter and get your dose of travel tales, tips, updates, and inspiration to fuel your next adventure! 
[vc_row][vc_column][zf_post_boxes widget_hide_desc="true" num_post="3″ post_id="25173, 37985, 38067″][/vc_column][/vc_row]