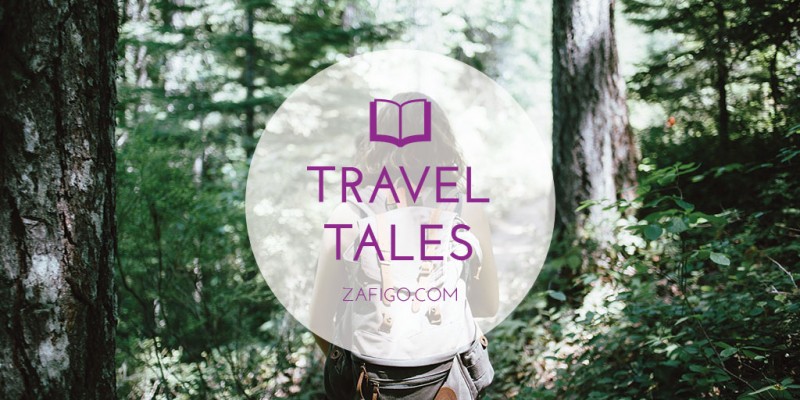 Many guidebooks say that a trip to a Japanese onsen (hot spring) is a must-do when in Tokyo, in order to truly experience the local culture. I chose to visit Sakura Somei Onsen because of its proximity to the city. So from Sugamo station, I boarded the onsen's free shuttle, a candy pink bus.
A full-day pass at Sakura Somei Onsen costs JPY1,260 (about USD12). Someone from the staff politely escorted me to the women's locker room and explained the basic guidelines to me. No shoes, no phones, no cameras and… no clothes. Some onsens allow swimwear and bathrobes, but Sakura Somei isn't one of them.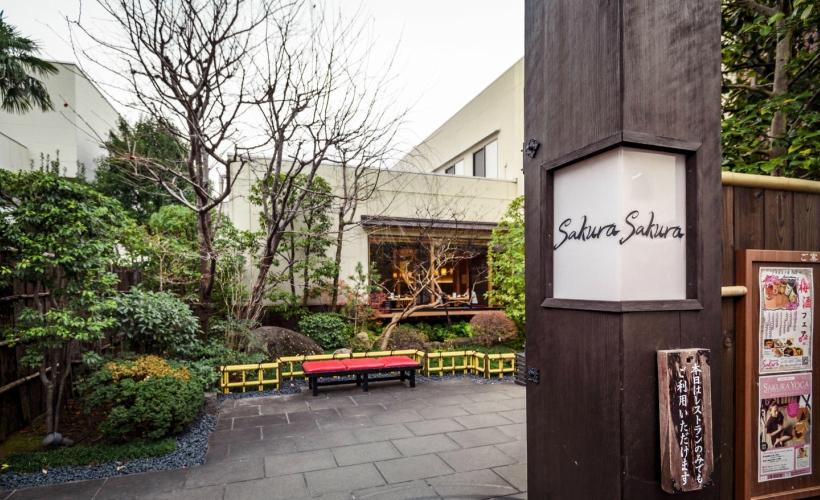 I seemed to be the only foreigner in the locker room. Perhaps the other tourists did not read the guide books? Everyone else looked like a regular. They were quick to slip out of their clothes and walked towards the baths nonchalantly. It all looked very natural. Soon enough, I too dropped my robe and hesitation, and was down to nothing but the elastic band on my wrist that had an electronic locker key attached to it.
Japanese baths are all about soaking, so you must make sure that you are squeaky clean before taking a dip. You'll find that there is a dedicated section for soaping and scrubbing to freshen up prior to heading to the pools. Here, you can sit on a little bamboo stool while you shower. Soap, shampoo and conditioner are provided. Only after all this are you set to go bath-hopping.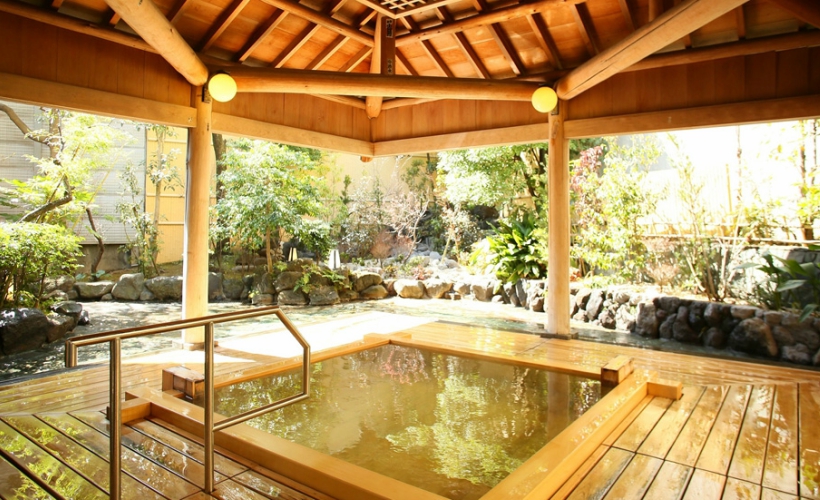 The indoor area of Sakura Somei Onsen has a few types of pools. The first to catch my attention also happens to be the noisiest one with its three jets that allow you to stand and get a hydro-massage. Want to challenge your comfort levels? Dip into the cold arctic plunge pool; I can only take it up to my knees. Thankfully, there is also a sauna and a steam room to quickly warm up in afterwards.
Most onsens are heated to about 40°C. At each bath, there are signs indicating how hot the water is. The staff even regularly check the pools' pH levels to make sure the water is in top condition.
The outdoor space is my favourite area. It was sakura season, and I was lucky enough to get to stare at pretty pink cherry blossoms while soaking in the warm sulphur-enriched waters. A college graduate who spoke minimal English asked me where I am from, and we talked about Singapore and Bollywood and cherry blossoms and sumo matches. The whole thing felt as if we could have been sitting at a coffee shop, except we were not. Also, we were naked.
Two hours into the onsen, I am completely relaxed and enjoying myself. I had stopped bothering to cover up between baths, and wore my towel wrapped around my head just like the Japanese women around me. My last dip before leaving was in the rotenburo, an outdoor circular bath filled with milk and minerals. It left my skin feeling very soft and moisturised.
As advised, I did not shower afterwards to let the minerals soak in. After dressing in the changing rooms, which are stocked with creams, lotions, hair dryers and brushes, I sat at the restaurant overlooking the garden and enjoyed sipping on some hot Japanese tea.
The guidebooks are right. Experiencing it for myself, I too feel that a day at the onsen is indeed a unique and beautiful part of Japanese culture. When in Japan, it's must-try if you dare to bare.
---
 Read our last Travel Tale:
---
Here's your chance to get published on Zafigo! We want your most interesting Travel Tales, from memorable adventures to heartwarming encounters, scrumptious local food to surreal experiences, and everything in between.
They can be in any form and length –short stories, top tips, diary entries, even poems and videos. Zafigo is read by women travellers the world over, so your stories will be shared to all corners of the globe.
Email your stories to [email protected] with the subject line 'Travel Tales'. Include your profile photo and contact details. Published stories will receive a token sum.
Get all the latest travel stories from Zafigo. Follow us on Facebook, Twitter, and Instagram.