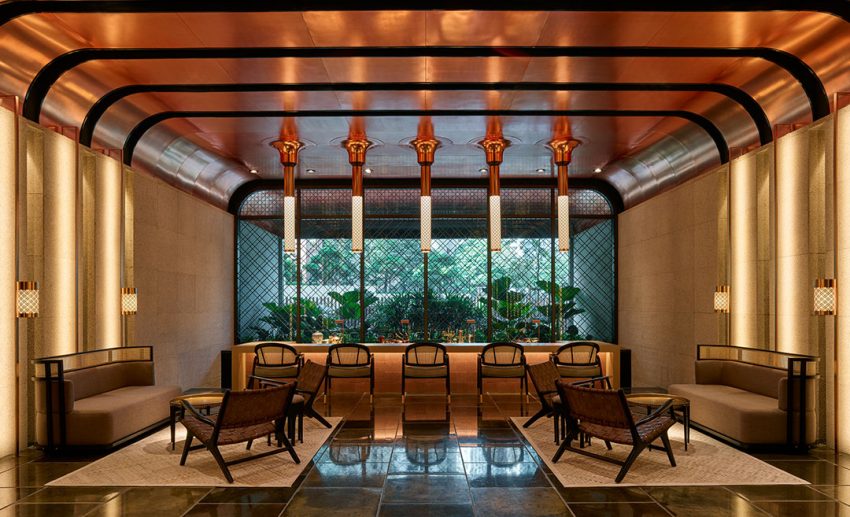 Subscribe to our new 

Telegram

 channel for the latest updates.
What does home feel like? A fuzzy blanket on a cold day, or perhaps the warmth a cup of hot tea brings when it's pouring outside? For most, it's perhaps that feeling of relief that home brings at the end of a long day knowing you're back somewhere safe and comfortable. 
Recreating the feeling of home when away from it is no easy feat – especially when designing a hotel in the heart of a bustling capital city like Kuala Lumpur (KL). But from the name itself, The RuMa Hotel and Residences delivers that feeling and then some (RuMa is a play on the Malay word 'rumah' for house/home). And they've impressively managed it while offering luxury within a contemporary setting. 
Comfort and warmth aside, a stay at The RuMa can also be likened to voyaging into the culture and heritage of Malaysia – through their food, location, and aesthetics. It is, after all, a city hotel with a story. 
The design
Though you wouldn't see it off the bat – mostly because The RuMa's interiors are understated and clean – Shanghai-based design firm MQ-studio has successfully embellished the property with subtle nods to Malaysia's cultural and historical influences in its interior design. 
When you first step into the foyer of the hotel, you're immediately captured in a massive, dramatic birdcage constructed out of interlacing terracotta stones. Its centrepiece is a bronze fountain custom-made by local craftsmen from KL. This welcome is in reference to the birdcages of the canaries that Malaysia's miners once used to check for gas leaks. 
Next, as you enter the lobby, you're greeted again by a grand double stairwell of spirals as a nod to the colonial homes that boast them. At its heart is a stunning centrepiece – a beautiful-beyond-words gilded kebaya fashioned out of gold butterflies – created by Malaysian fashion demi-god Bernard Chandran.
Suffice to say, every design detail of The RuMa tells a story, particularly of Malaysia's history. You need only look to appreciate.
The stay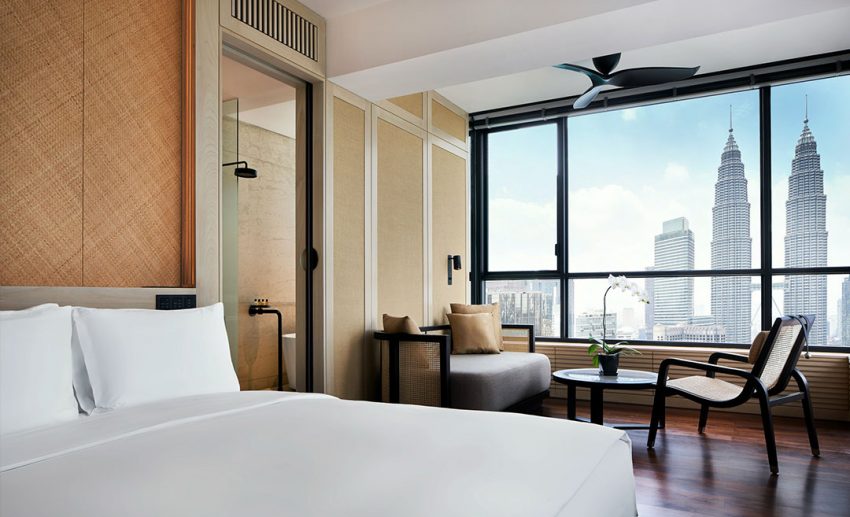 One of the things that make checking into The RuMa a standout is their unique approach to time. They're one of the few (if not the only) hotel that offers 24-hour check-in and check-out services. Yes. What this means is that you can set up camp and leave at the time that best suits you. It's perfect for any weary traveller; especially one who's just arrived at an odd hour after a long-haul flight or about to catch a red-eye. The RuMa is also the only hotel in KL to join The Leading Hotels of The World – a collective of over 400 luxury hotels in over 80 countries.
Of course, social distancing, hygiene, and sanitisation standards (so important in a pandemic and post-pandemic era) are a top priority at The RuMa. The check-in process here is contactless, and you needn't worry too much when taking a lift up to your room either – the elevators have a maximum allowed capacity of four pax. 
As for the rooms themselves, what's to love about the space is that the décor is clean without looking or feeling clinical. Camel tones, brass finishes, and black details are what ties together the luxurious yet pared-back setup of the accommodations. There's continuity in how The RuMa's spaces flow into each other too. From the foyer, to lobby, to lift, to room, to facilities, the narrative comes together seamlessly.
Guests get to select from two kinds of deluxe rooms, three kinds of studios, and five kinds of suites. All of which come with spacious bathrooms that feature separate water closets and shower areas for absolute privacy. Then, there's that killer view of the city. 
Of course, the room benefits and amenities don't disappoint either. 
It's always about the little things, isn't it? As with most city hotels, you'll find complimentary Wi-Fi access in your room and throughout the rest of the property. And since the average person brings along with them multiple devices on their travels, you also discover multiple USB ports and charging stations all over the room. Each accommodation also features a zone that works three ways – as a dining area, work station, or living space. 
All beds at The RuMa are lovingly embraced by sumptuous 330-thread count Egyptian cotton sheets that softly caress your skin as you drift off to dreamland. Come morning, you can easily kick-start your day with the in-room Nespresso coffee machine or selection of fine teas. If you've got your eye on the snacks in the minibar and array of traditional sweets on display, help yourself to them as they are on the house and will be replenished daily. If you opt to stay in one of their ultra-plush suites, you can also count on top-notch butler service at your beck and call. 
The facilities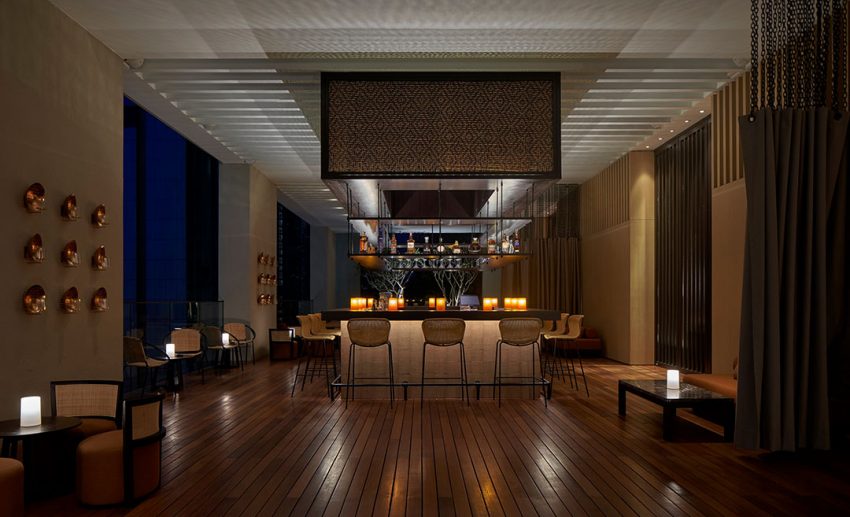 Cantilevered on the sixth floor of the property is The RuMa's 25-metre long infinity pool sectioned into a lap stretch and a corner Jacuzzi that is the perfect space to let your kids splash about. Flanked by SANTAI Pool Bar and Lounge, once you've had your fill of fun, treat yourself some sundowners with a glass (or two) of refreshing cocktails, refreshments, and snacks. 
On this floor, you'll also find the hotel's 24-hour fully-equipped gym, business suites, Barber at The RuMa by Truefitt & Hill, and the heavenly UR Spa. As the barber offers grooming services to discerning gentlemen, as discerning ladies, we made our way to the spa. 
Having personally tried and tested hundreds of treatments and dozens of spas, we can honestly tell you that The RuMa's UR Spa is easily among the best hotel spas in KL and one of the highlights of this establishment. 
A marriage between modern science and ancient healing, every treatment begins with the Tranquillity welcome ritual – a warm cup of calming chamomile, a botanical inhalation to decompress, and a Kabat stretch to ease into the process. We opted to indulge in the spa's signature hour-long massage – Dusun Inan Body Therapy. This unique treatment has been practised by the Lotud Dusuns of Northern Borneo for generations, making it an age-old technique effective in alleviating the aches and pains of a long, hard day. 
Paying great attention to detail, UR Spa also incorporates the use of a special oil. Concocted in-house, this olfactive and skin-nourishing blend is a mix of grapeseed and sweet almond oils with spices like black pepper and cinnamon. To finish your ritual, you're transferred to a lounge area cum retail space and offered a cup of the most unique earl grey tea you'll ever sip on – they've added herbs to the mix! We caught whiffs of ginger and lemongrass as we readied ourselves to go back out into the world. 
What's also to love about UR Spa is that it caters to all the senses – a stunning setup featuring hand-woven songket panels, relaxing pipe-in music, heated massage beds, and five private treatment rooms that make you feel like you're no longer in the city. From quick 30-minute express treatments to day-long rituals, view the entire spa menu here. 
The food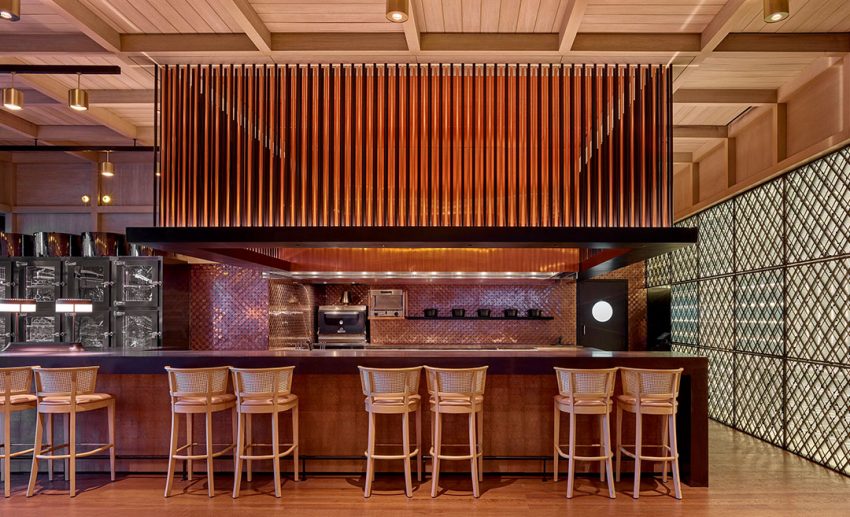 Naturally, when visiting KL, food is a big deal. The highlight of the food at RuMa is, without a doubt, dinner at ATAS Modern Malaysian Eatery. During the day, ATAS functions as the hotel's coffee house, but come nightfall, the restaurant is transformed into a fine-dining space helmed by Chef Tyson Gee. Much like its name suggests, ATAS takes much-loved local dishes and gives them a modern twist to stunning effect. The restaurant also prides itself on showcasing hand-picked local produce in a contemporary way. 
We took our pick from their à la carte menu and the standout dishes are the Pai Tee (made with chicken liver parfait and a dollop of roselle jam for brightness), Momotaro Tomatoes (starring hybrid Japanese tomatoes grown in Ipoh and drizzled with a Green Goddess), Charred Calamari (a play on sotong bakar doused in a delectable salted egg sauce), MBS 5+ Wagyu Rump (surprisingly tender cut paired with a sumptuous caramelised sambal butter), Dry Aged Duck Breast (sourced from Pahang and paired with a lovely butter duck jus accompanied by roselle and fig), and the Jasmine Rice Salad (their take on the nasi ulam featuring pomelo, young mango, long bean, roasted peanuts, chillies, deep-fried shallots, and myriad herbs). For dessert, a favourite here is the Pahang Single Origin 70% Dark Chocolate that comes tempered and as decadent ganache sided with roselle and mulberries. The pièce de résistance, however, when it comes to the sweet endings is the Durian Sundae topped with crumbled pistachio, coconut jelly, and a kuih loyang (honeycomb cookie). Delicious! 
The area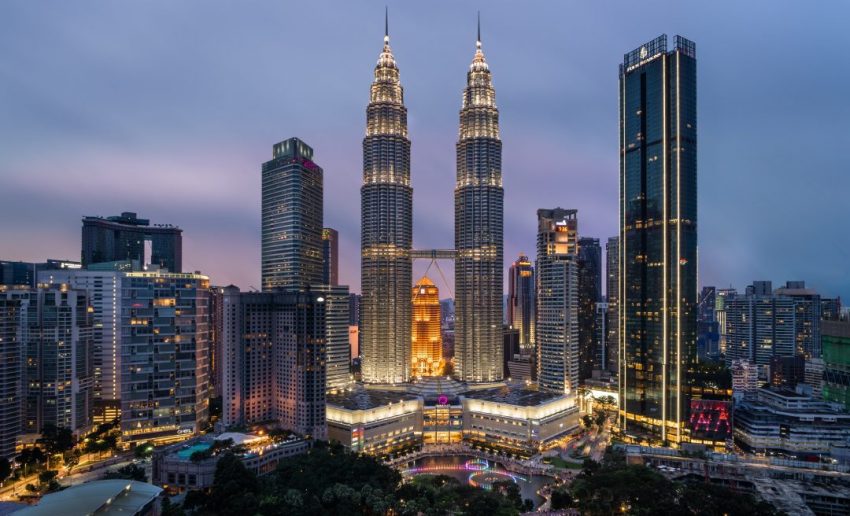 The RuMa acts as a gateway into the heart of the city, being mere minutes away from KL's Golden Triangle. This urban haven is also a stone's throw from the city's retail action, as guests can easily walk to either the Suria KLCC or Pavilion shopping malls and the Bukit Bintang shopping district. 
As for major tourist attractions, many are found on the outskirts of the city, so you'll likely need to hop on a train and/or taxi to reach them. But fret not, it won't take you long. Sites like Malaysia's famed Batu Caves will take under 30 minutes to reach, while Dataran Merdeka and Tugu Negara are only a 10- to 15-minute car ride away. 
Checking out
Your stay will culminate with the literal drop of your keys over at reception. If you're driving, be sure to validate your parking ticket. 
Overall, what's to appreciate about The RuMa is that the details are both considered and subtle. Its grandeur doesn't overwhelm, but instead, the warmth of the staff and comfort of your surroundings do. Having spent time here, we can safely say that this hotel is an oasis in a busy, loud city, allowing you to escape without missing out on the action. Suffice to say, leaving this city retreat is done with a heavy heart because home is where the heart is. 

+60327780888

7 Jalan Kia Peng, 50450, Kuala Lumpur (Directions)
*All photos courtesy of The Ruma Hotel and Residences
Follow Zafigo on Instagram, Facebook, and Twitter. Sign up to our bi-weekly newsletter and get your dose of travel tales, tips, updates, and inspiration to fuel your next adventure!