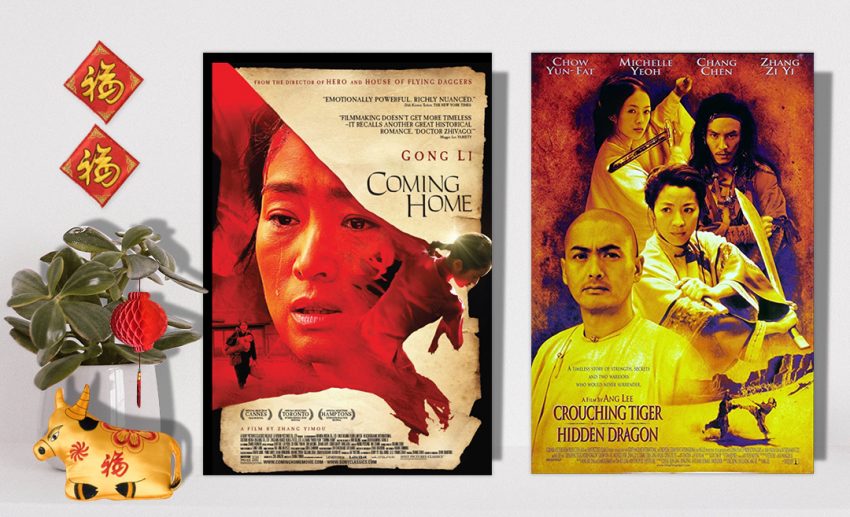 Chinese New Year (CNY) is all about catching up with family and friends, looking ahead, and lots of chaotic meal times. This time around, the celebration is forced to shift down a couple gears, for rather obvious reasons. But that doesn't mean you need to wallow in self-pity, oh no, ma'am.
We've made a list of movies to watch this CNY season to keep your spirits up, and still have all those CNY feels. Whether you're looking for a laugh or two, a familial drama to jerk those tears, or a classic action flick, we've got your movie binge-fest covered. Beyond Crazy Rich Asians, here are some classics to immerse yourself in. And best of all, it's all on Netflix Malaysia!
Kung Fu Hustle (2004)
You won't be needing firecrackers with the sounds of this hustle. Directed, produced, written by, and starring Stephen Chow, Kung Fu Hustle sets itself apart as a quirky action and slapstick comedy. The film revolves around an extended battle between the criminal Axe Gang and Pigsty Alley, a rundown slum that homes a trio of martial arts legends. While Kung Fu Hustle struggles to make a lick of sense to the aspirant critique, the film is an absolute hoot and a perfect flick to enjoy with the family.
Dance Dance Dragon (2012)
Dance Dance Dragon proves not every CNY flick needs to be produced in Hong Kong. This Singaporean flick doubled up on Lunar New Year 2012 marking the year of the dragon by exploring Chinese culture's age-old obsession with the mythical creature and having children on a 'dragon year'. This film's a relatable slice of life, and has a unique blend of humour and drama. It's definitely worth watching; especially for Malaysians and Singaporeans.
Fat Choi Spirit (2002)
Deriving its title from the Chinese term 'becoming prosperous', this comedy stars Andy Lau as a gifted mahjong player who's disowned by his family for his gambling addiction. His life takes a turn for the better after meeting his 'lucky charm', portrayed by Gigi Leung. Things, however, take a quick nosedive after the two break-up, and she spitefully wishes he'll never win at the mahjong table again.
Crouching Tiger, Hidden Dragon (2000)
This one needs no introduction. Set in the Qing Dynasty, Ang Lee's massive hit brought martial arts to Hollywood. More than 20 years on, this classic film holds up magnificently, and is still the shining light for kung fu flick cinematography and artfully-choreographed fight scenes. If Malaysians ever needed an added reason to watch it, the film stars local icon and Bond girl, Michelle Yeoh.
Ip Man (2008)
Wing Chun fans won't want to miss out on this touching biographical martial arts film. Based on Yip Man, the martial arts grandmaster who trained Bruce Lee, the film gained international appeal and propelled Donnie Yen to the Hollywood silver screens. The film focuses on Man's life during the Sino-Japanese War, and portrays the hardship and worries experienced by those caught in the middle. While the biographical aspect of this film is debatable, it's certainly an excellent watch, with Donnie Yen putting forth his martial arts abilities for the world to watch in awe.
Coming Home (2014)
Based on Criminal Lu Yanshi, a novel written by Chinese author Geling Yan, the movie adaptation Coming Home is a harrowing story set during Mao Zedong's Cultural Revolution. The film revolves around Lu Yanshi (Chen Daoming), a professor separated from his wife Feng Wanyu (Gong Li) and daughter Dandan. The film is dark, and is said to be an accurate depiction of what it was like living during the Cultural Revolution, and how it destroyed millions of lives. Be ready for some heartache, and a lot of tears.
*Posters used in cover image taken from IMDB, IMDB
Follow Zafigo on Instagram, Facebook, and Twitter. Sign up to our bi-weekly newsletter and get your dose of travel tales, tips, updates, and inspiration to fuel your next adventure!