Some wander for the sights, others travel for the architecture. But book lovers traverse the world for a great library. And with good reason. Libraries are treasure troves for those who seek knowledge and ideas, enlightenment and escape. They're places where culture and history are preserved, where knowledge is assembled and disseminated, and where communities connect and learn.
From a media-filled library in Japan to a depository of religious sutras in South Korea, and even an environmentally-sustainable library in Taiwan, these 10 bibliophiles' sanctuaries showcase the wealth of purposes that libraries serve.
1. The Tianyi Pavilion Library, Ningbo, China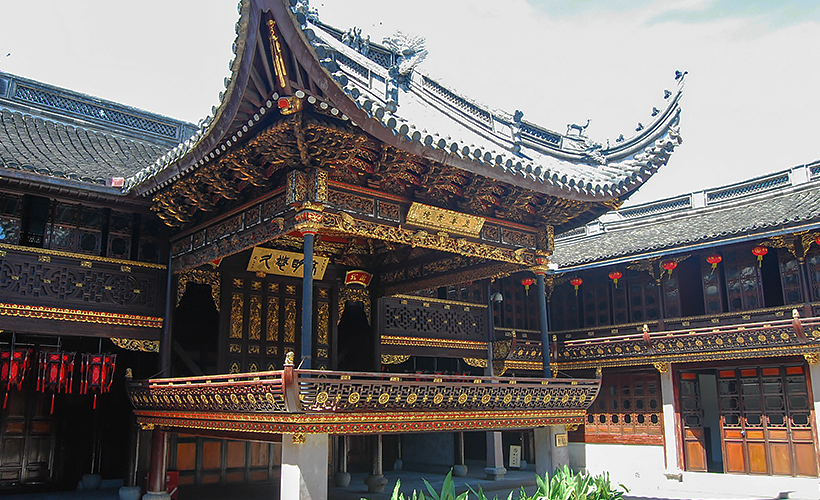 Built in 1561 by Fan Qin, a high-ranking Ming dynasty government official, the world's third oldest private library lies beside the tranquil Yuehu Lake. In 1665, Fan's great-grandson, Fan Wenguang, added a pavilion by the pond, as well as artificial hills and life-like animal sculptures to the library's surroundings. It's no wonder then that the landscape is as admired as the library's impressive private collection of 300,000 ancient books and historical records. Also known as Book City in South China, it also hosts the Tianyi Library Museum, which showcases the culture of storing books.
2. The National Library of China (NLC), Beijing, China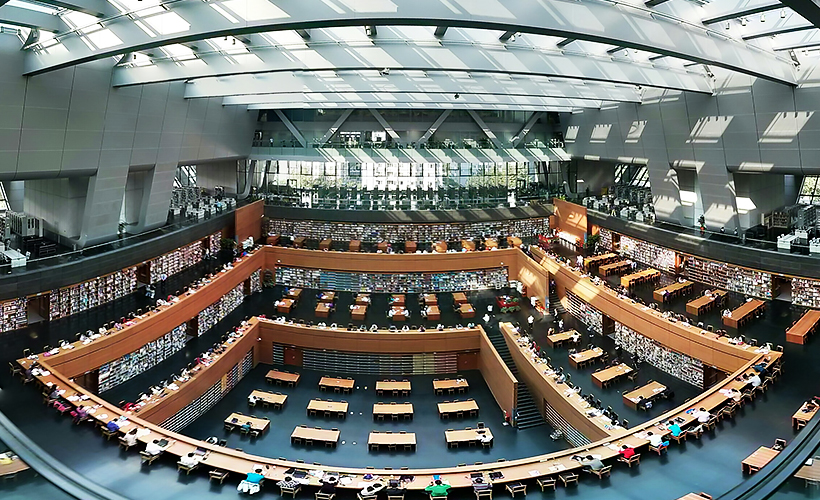 Founded by the Qing government in 1909, the original library's extensive collection outgrew the confines of its home at Guanghua Temple (now called the NLC Ancient Books Library). It moved to the current location in 1987, a strikingly modern building with an all-glass facade consisting of a pedestal base with a smaller middle section, crowned by a large reading room with a 2,000-seat capacity. The library holds over 35 million items, including 35,000 pieces of scripted shells and a large collection of foreign language works.
3. Liyuan Library, Jiaojiehe Village, China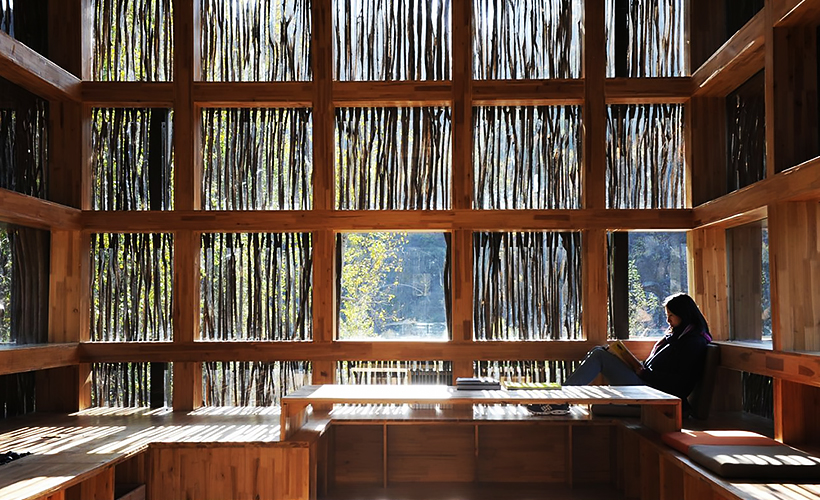 Just a two-hour drive from metropolitan Beijing is Jiaojiehe Village, home to Liyuan Library, a non-profit outfit conceived to provide free reading resources to the village children and the public. Chinese architect Li Xiaodong was rather creative in his use of firewood sticks – not only do they help disperse light evenly throughout the interior, they also help the library blend into the village's rustic environment, as the colours of the sticks change depending on the season. Inside, cedar compound boards function as bookshelves and as large steps that readers may also use as seats.
4. Musashino Art University Museum & Library, Tokyo, Japan
Like Liyuan Library, this two-storey structure uses wood and glass to perfection. Completed by Sou Fujimoto Architects in 2010 for one of Japan's most prestigious art universities, the exterior is made of timber shelves and covered with planes of glass. The interior is covered almost entirely by bookshelves, and filled with many rare and valuable works, ranging from 13th century European manuscripts to 20th century artworks.
---
Heading to Tokyo? Read:
---
5. Nakajima Library, Akita, Japan
Located within the Akita International University campus, Nakajima Library is considered Japan's most beautiful library, noted for its semi-circular design that bears resemblance to the Roman Colosseum. Constructed using ancient Akita-prefecture methods, the roof is made with local cedar wood, and fans out in a gorgeous dome-like configuration. Books in foreign languages make up over 60 per cent of the library's 75,000-strong collection of works, so even readers who are not fluent in Japanese will feel at home here.
6. Kanazawa Umimirai Library, Japan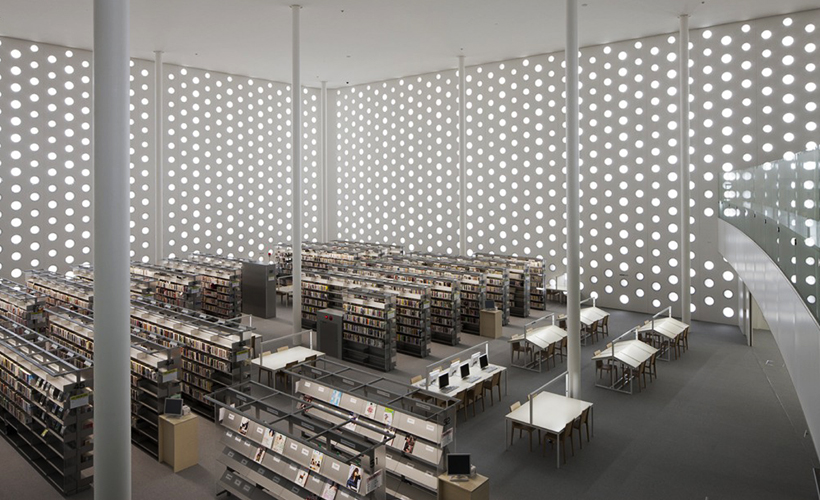 Its white surface would be overly stark if not for the 6,000 round windows punctuating its façade. The unique design, by Japanese architects Kazumi Kudo and Hiroshi Horiba, filters sunlight into the reading room, gifting the atmosphere with a sense of tranquility. With over 400,000 books – including 45,000 titles just for children – the architects want readers to be surrounded by the overwhelming physical presence of books, something that electronic devices cannot convey.
7. Sendai Mediatheque, Sendai, Japan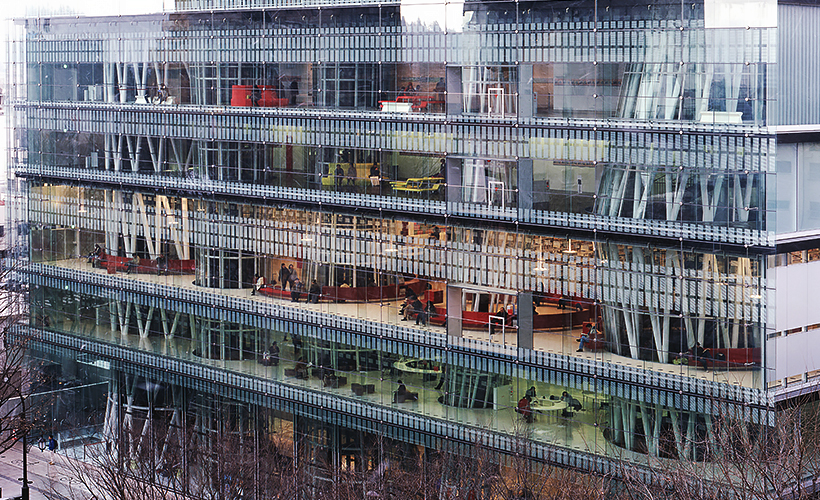 Designed by Japanese architectural icon, Toyo Ito, Sendai Mediatheque is a multi-purpose establishment contained within a cubic glass enclosure, its seven floors seemingly floating above the ground and supported by steel lattices. Besides books on general topics and media, the library has a vast collection of visual and auditory records from DVDs to audition tapes. This collection caters to the visually and hearing-impaired as well. This stunning public facility also houses a children's library, a gallery, a bookstore, a café, and a theatre.
8. Haeinsa Temple Janggyeong Panjeon, Haeinsa, South Korea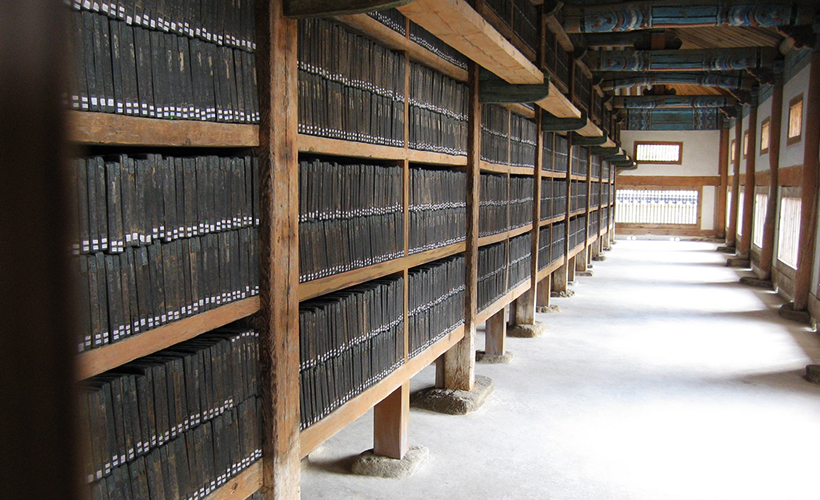 One of Korea's most beloved Buddhist temples, Haeinsa Temple, sits on a slope in the Gayasan mountain range. The temple is home to a UNESCO cultural relic, the Tripitaka Koreana. It's a collection of over 80,000 Buddhist scriptures carved onto ancient wooden blocks that dates back to the 13th century. The engraved blocks are coated in poisonous lacquer to drive insects away and stored in the Janggyeong Panjeon, a cluster of depositories built to store religious treasures. Built on a higher level than the temple, the depositories bear simple Joseon era-style details, with the doors, windows, and storage shelves positioned for optimal ventilation and humidity.
Aside from the Tripitaka Koreana and picturesque mountain views, visitors can view 15 public treasures including the Iljumun, the first gate which humankind must pass in order to attain Buddhahood, and 200 private treasures such as religious paintings, sculptures and stone pagodas. Temple stays can also be arranged.
9. Taipei Public Library Beitou Branch, Taipei, Taiwan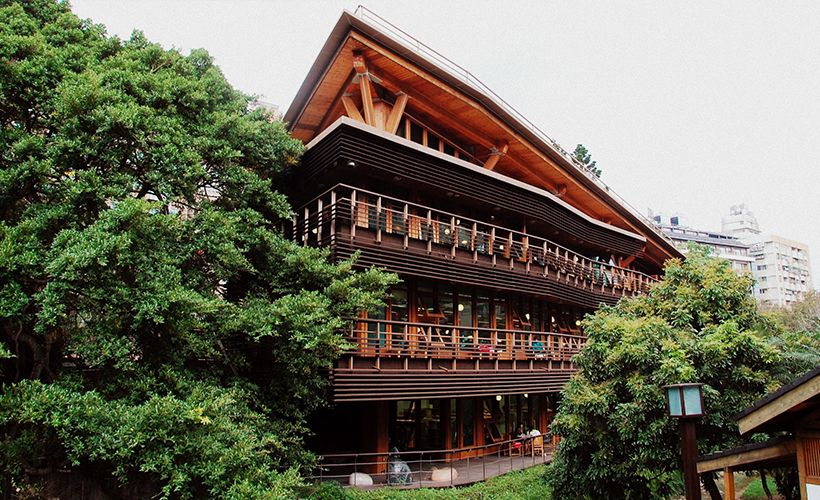 Opened in 2006, the Beitou branch of the Taiwan Public Library is one of the country's first green buildings – solar cells on the roof generate 16,000 watts (approximately 10 per cent of the library's total power consumption) while its wooden structure, deep balconies, vertical trellises, and sloped roof are designed to curb electricity and water usage. The library's main appeal lies in its environmentally-sustainable design, proximity to the Beitou hot springs and collection of over 20,000 English and Chinese books.
---
Go somewhere you've never been before. Here are:
---
10. Rampur Raza Library, Rampur, India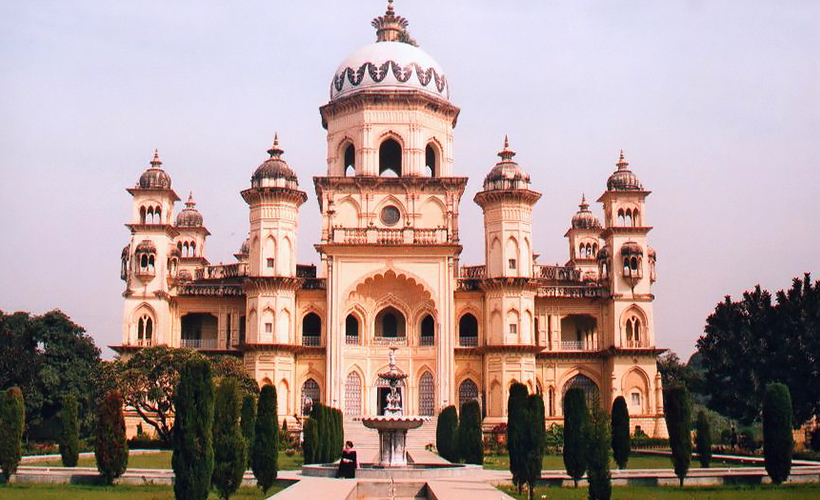 Over 200 years ago, the ruler of Rampur state, Nawab Faizullah Khan created the core of the library from his personal collection of Indo-Islamic manuscripts. His descendants were patrons of calligraphers, scholars, poets, artists and musicians, who added greatly to the collection of books and miniature paintings. In fact, Nawab Kalb Ali Khan even brought back a great number of Islamic manuscripts from his Haji pilgrimage – including a parchment attributed to Ali ibn Abi Talib, the fourth Caliph of Islam.
The Raza library currently possesses over 17,000 manuscripts in the Arabic, Persian, Pashto, Sanskrit, Urdu, Hindi and Turkish languages in addition to 80,000 books on art, history, culture, and some astronomical instruments. Many of the Nawab family's royal properties have since been ravaged by time, but the Raza Library, once part of a palace, is one of 145 monuments that are protected by the government.