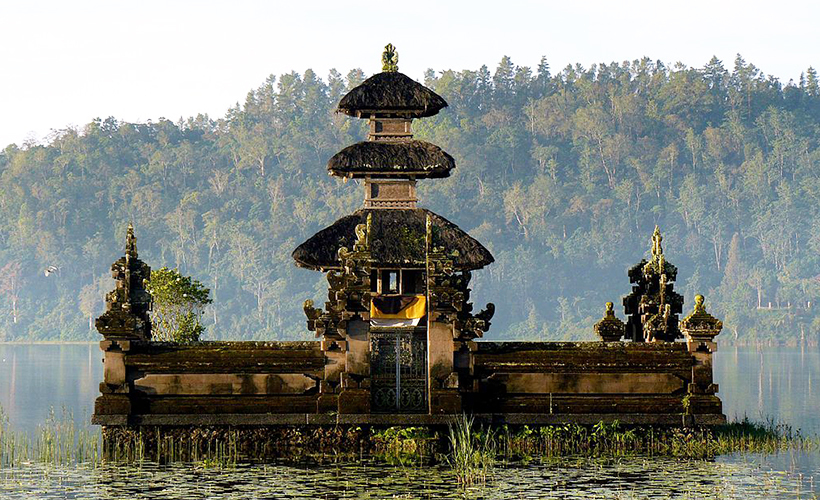 Along the shores of a mountain lake is a special place for Hindu worshippers. Ulun Danu Beratan Temple is a Hindu Shaivite water temple that's also known as the Floating Temple. While the temple complex itself is beautiful, when the water level is high enough, it looks as if it's floating on water.
Ulun Danu Beratan marked Lake Bratan as Bali's main source of water.
The temple complex was first built in the 17th century to honour Dewi Danu, the goddess of the lake. Consisting of five temples and a Buddhist Stupa, Ulun Danu Beratan Temple is in the village of Candikuning in Tabanan, right in the heart of Bali, Indonesia. It's also easy to get to, as it's located some 50 kilometres from Denpasar.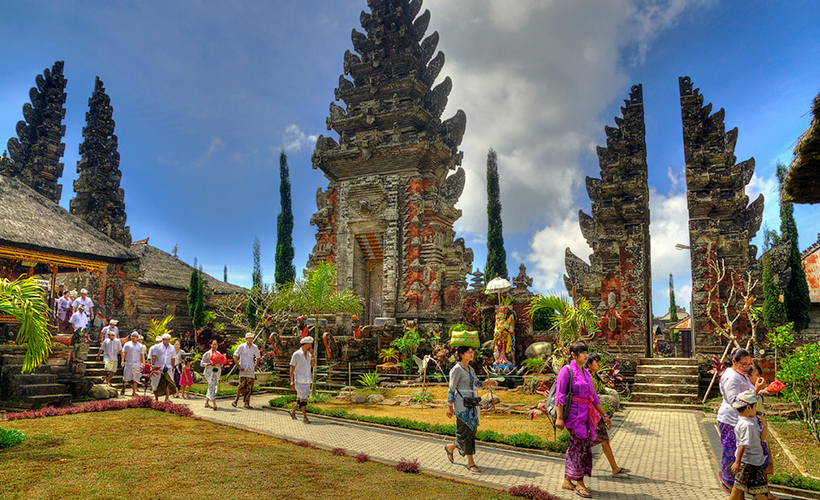 The main five
Penataran Agung Temple is dedicated to Tri Purusha Shiva (Shiva, Sadha Shiva, and Parama Shiva) and faces south. This temple is often visited by those seeking help with fertility, prosperity, well-being, and sustainability of the universe.
Dalem Prajapati Temple features a large banyan tree and is dedicated to the goddess Dewi Durga and Lord Rudra and is visited for prosperity. Murda Manik is a place for discussion while offerings are placed at Bale Panjang. The shrines are on the southern side of Lake Beratan, facing east.
Next, Dalem Purwa Temple consists of three shrines – Pellinggih Dalem Purwa, (the palace), Mani Murda Shrine, and Bale Pemaruman (the long hall). These shrines are found on the southern banks of Lake Beratan, also facing east.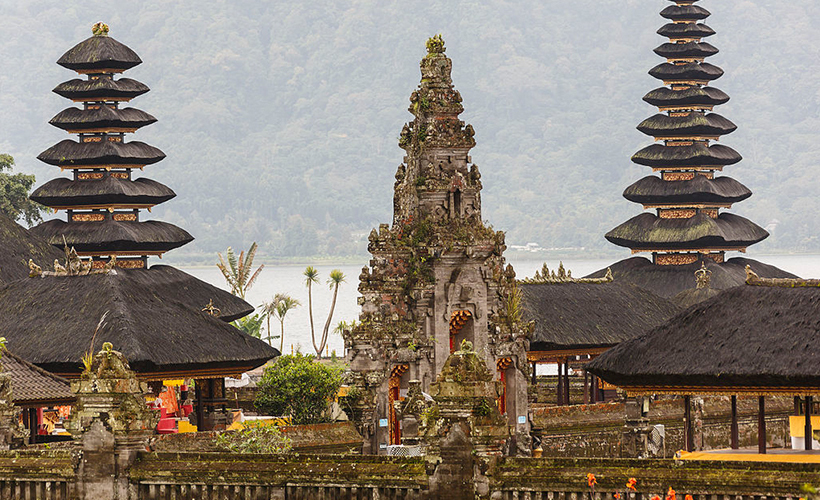 Taman Beji Temple is a source of holy water that's used during purifying ceremonies. These practices are known as Ngebejiang when done on ritual tools and Melasti when done on people. This shrine is east of the Enjung Beji Hotel.
Finally, the Lingga Petak Temple has three roofs and a sacred well that contains holy water called tirta. It's believed to be the main source of Lake Beratan and that it blesses you with fertility. The shrine also houses a white lingga (sanctuary) surrounded by black and red stone along with four doors facing the cardinal directions. In this shrine, the Tengahing Segara Temple has 11 roofs and faces south, and is devoted to Vishnu and the Lake Goddess, Dewi Danu.
As mentioned, there's also a Buddhist stupa. It faces south and is located outside of the main temples at Ulun Danu Beratan. The temple represents the inter-religious life of the Balinese people.
---
If you're chasing after a magnificent sunrise on your holidays, these sites should serve as your next destination inspiration:
---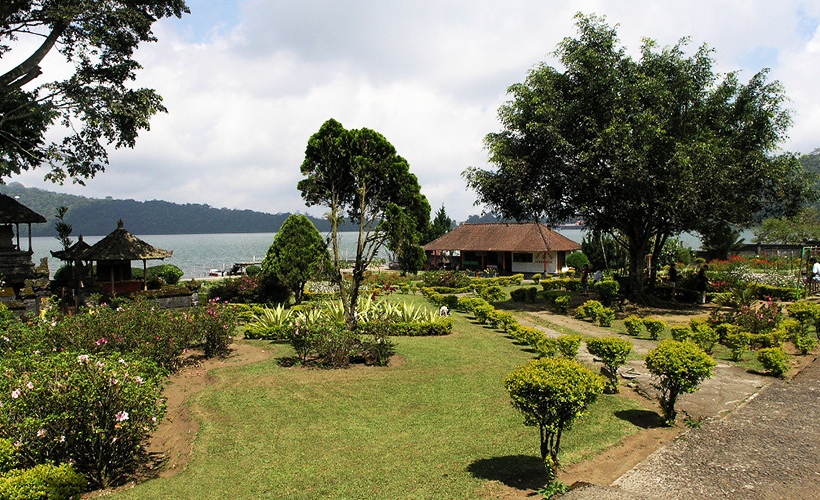 The secret one
There's a secret tiny temple that can be reached from outside on the west end of Pura Ulun Danu temple. There tend to be many monkeys around, though so be careful with your bags, sunglasses, accessories, and water bottles.
Festivals are held at the temples regularly and visitors are welcome. To miss the crowds, the best time to visit is on non-festival days and midweek.
Ulun Danu Beratan is a spectacular sight to see, with its many shrines and hidden spaces that allow you to soak up Balinese culture and religions, Hinduism and Buddhism. Because the temple complex is fairly quiet during the week, it makes for a great break if you want to escape the crowds for a while.
AirAsia flies from Kuala Lumpur to Bali 53 times a week. Visit www.airasia.com to plan your trip!
Get all the latest travel stories from Zafigo. Follow us on Facebook, Twitter, and Instagram.