Sofia is a Malaysian third-culture kid back in Kuala Lumpur on a month's break and on a mission to learn about the city she's from but knows so little about. She wanted to do something worthwhile which interests her, so she joined Zafigo as an intern; she started exploring the KL arts scene and became involved in volunteering as well. Before, she just thought KL was soulless, a place where people's main interest were to eat and to 'lepak'. She was proven so wrong. Through her assignments, she hopes to find her roots, understand her hometown and help others open up to a city full of soul. These are her adventures, written in a series.
---
As a person who does not own a driving license and has a taste of wanderlust, I know how frustrating it can be to want to see things in and around Kuala Lumpur (affectionately called 'KL') but feel so limited without a car. I also know how frustrating it is to be a girl who wishes to travel independently, because safety can be a real concern. That is why I set off to try out the public transport available around KL – I wanted to understand from a visitor and a woman traveller's perspective what my options were, what I could use to get to a specific place, the safety and the cost. This is what I have discovered: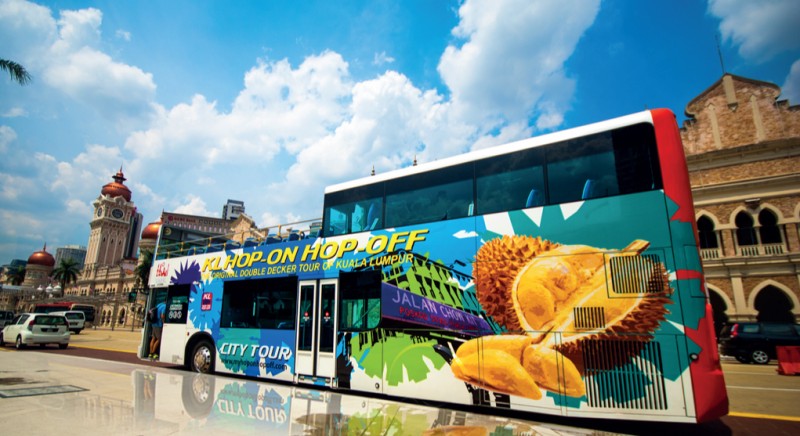 The Hop-on Hop-off Bus
What:
The Hop-on Hop-off (sometimes referred to as the Ho-Ho) is a free and easy city tour bus that circles Kuala Lumpur and has stops at all the popular tourist destinations, from the Petronas Twin Towers all the way to the Kuala Lumpur Bird Park. There are 23 stops in total that cover more than 40 attractions in the city. Once you purchase a bus ticket, you can take as many bus rides as you want between 9AM to 8PM.
You can purchase either a 24-hour ticket, which is valid for a day, or a 48-hour ticket, which can be used for two days. On the bus, there is a guide that will keep you updated on what stops are coming up and a brief history on each attraction that you pass throughout the journey. There are also route maps available in different languages.
The bus is a double-decker. There is inside seating with a generous amount of air-conditioning as well as an open-air seating area on the top deck, which is generally quite cool to sit in when the bus is moving.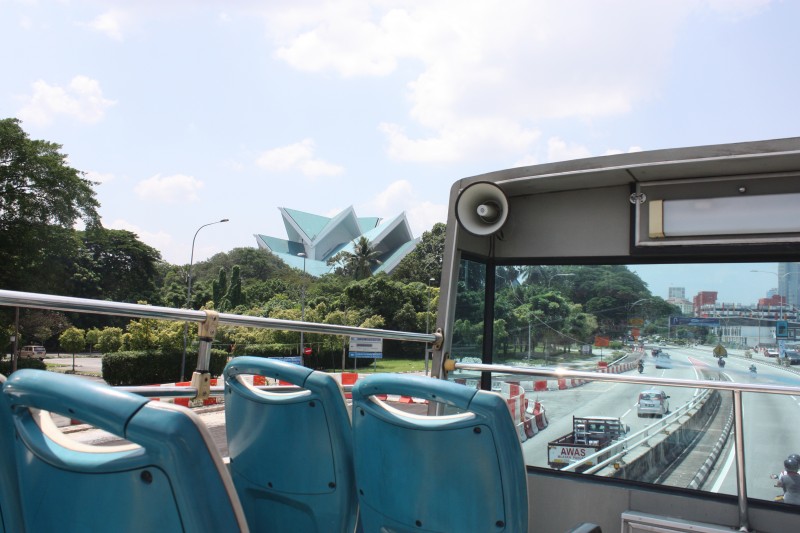 Operating hours: 9AM to 8PM. They run every day of the year, including public holidays.
Frequency: Every 20 – 30 minutes
Prices:
24-hour ticket – Adults: RM45 / Child/Student/Disabled: RM24 (must present disabled/student card) / Malaysian Adult: RM19 (must present MyKad) / Malaysian Child/Student/Disabled: RM12 (must present MyKad/disabled/student card) / Children tickets for 5-12 years old only. Children below 5 years old do not have to pay any fees.
48 hour ticket – Adults: RM79 / Child/Student/Disabled: RM43 (must present disabled/student card) / Malaysian Adult: RM32 (must present MyKad) / Malaysian Child/Student/Disabled: RM20 (must present MyKad/disabled/student card) / Children tickets for 5-12 years old only. Children below 5 years old do not have to pay any fees.
Where to buy:
• Online at: https://www.myhoponhopoff.com/kl/visitor.php
• On the bus
• At official counters located at Jalan Bukit Bintang (main counter at stop number 6), at the Malaysian Tourism Centre at Jalan Ampang, at KL Sentral (arrival hall) and at Central Market. Tip: if you're a Malaysian with a MyKad, it's easier to buy your ticket on the bus.
• From authorised agents and hotels
Pros:
It is a great way to see the city in a day. Also, it is good value-for-money if you want to see everything, as opposed to taking a taxi everywhere. Bus stops are relatively close, so you may get off at one stop, walk a stretch and catch another bus from another bus stop.
Cons:
Some bus stops are not clearly marked, so it can be confusing as to where you should be waiting. You can ask the staff at a Hop-on Hop-off counter (if there are any nearby) if you are unsure.
The buses do not have fixed schedules and how early or late they arrive at a particular bus stop depends on the traffic along the route. You may have to wait longer or shorter than 20-30 minutes at a bus stop. However if you have WiFi or 3G, you can check out their 'bus tracker' app on their website for an idea of how long the next bus will take to reach you.
Official website: https://www.myhoponhopoff.com/kl/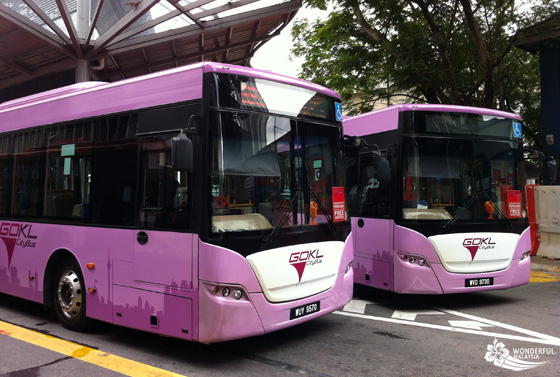 GoKL buses
What:
GoKL is a public bus that offers free rides for commuters. It travels within the Central Business District (CBD), and goes to important business centres and popular tourist sites. GoKL was launched as part of Malaysia's Government Transformation Programme to improve the urban public transport system and alleviate traffic congestion.
Price: Free
Operating hours: 6:00 AM – 11:00 PM, everyday
Frequency:
Weekdays – Peak hours (7AM-10PM & 4PM – 8PM): Every 5 minutes, Other: Every 10 minutes
Weekends and Holidays – 7AM – 11PM
Bus stops and route:
There are 4 designated bus routes that are differentiated by colour: red, blue, purple and green.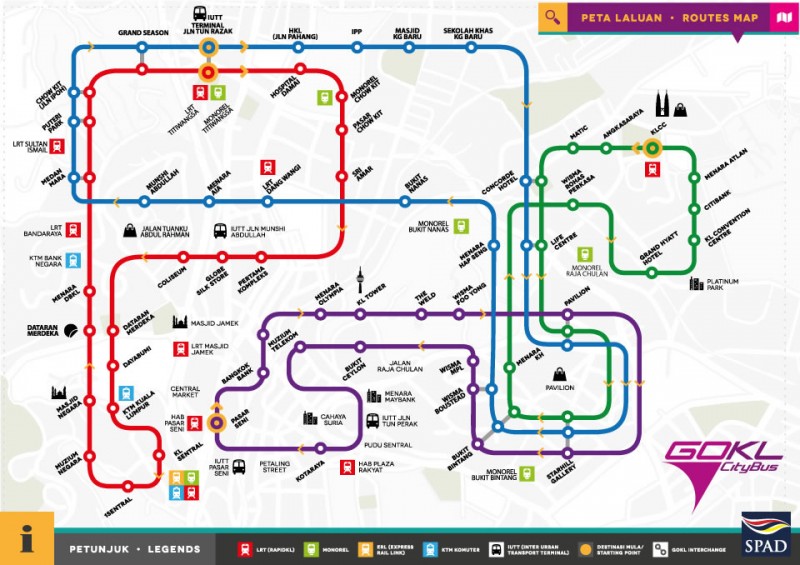 Pros:
It is a free and a reliable service. GoKL buses are accessible, safe and comfortable too.
Cons:
Sometimes buses do not stop exactly at a tourist attraction. You may need to get off at a certain bus stop and take a 10-minute walk to the place. To know where to get off you should ask your bus driver or refer to the available route maps.
Website: https://www.gokl.com.my/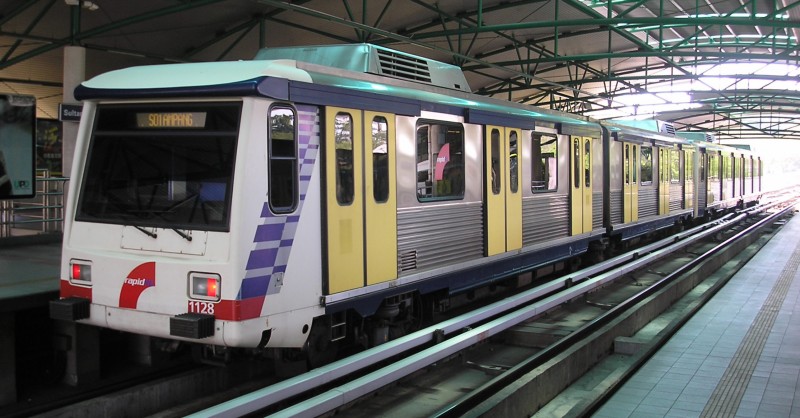 MyRapid Light Railway Transit ( LRT)
What:
MyRapid Light Rail Transit (LRT) is a network of trains that travel on routes around KL and up to KL's surroundings. The LRT allows you to travel around the city smoothly, is affordable, more eco-friendly and runs frequently. The LRT takes you along two lines – the popular Kelana Jaya Line that goes past KLCC and Bangsar (as a visitor to KL, this will likely be the most frequently used line), and the Ampang Line, catering more to the locals that either starts at Ampang or Sri Petaling and can take you all the way to Sentul Timur. The LRT also connects to the MyRapid Monorail Line, which takes you directly to the Bukit Bintang shopping and entertainment area in midtown Kuala Lumpur.
Price:
The price vary from a range of RM1 to RM5 and depends on the distance you travel. The further you travel the more expensive it would be. You can look at the cost for specific stops on their website's fare-table here.
Payment:
You can purchase a token from a machine for a single or return journey. If you're having trouble with the machine there is a counter at each LRT station entrance where you can purchase your token from.
You can also get a monthly MyRapid Season Pass that allows you to take as many rides as you can within 30 days. Or you can use your Touch n' Go card, which is a prepaid-stored value card that can also be used for highway tolls, parking and at selected retail outlets, including convenience stores such as KK Super Mart and myNEWS.com. Learn more about the Touch n' Go card and where it can be used for payments here.
Your Touch n' Go card can be topped-up at official counters found in various places, such as LRT stations, 7-Elevens, Touch n' Go counters at malls and online (although there is a surcharge for this option).
Operating hours: 6:00 AM – before 00:00 AM (last train depends on which line you take)
Frequency: Ranges from 3 to 10 minutes depending on the time and day.
For more specific timing check out: https://www.myrapid.com.my/rail/train-frequency
Pros:
The LRT service is reasonably priced and reliable to use. You don't face any traffic congestion, so rides are smooth. They are clean, air-conditioned and comfortable. They are a number of stations in popular destinations. The LRT also directly goes to certain malls, like Suria KLCC/Avenue K and Ampang Park.
Cons:
Stations may not be located in places you want to go directly to, such as Chinatown (closest stop: Pasar Seni), so you may have to take a short walk from where you stopped.
Website: https://www.myrapid.com.my/#
---
Looking for things to do in Downtown KL? Read 5 things to do in Central Market and 5 things to do in Chinatown (Petaling Street)
---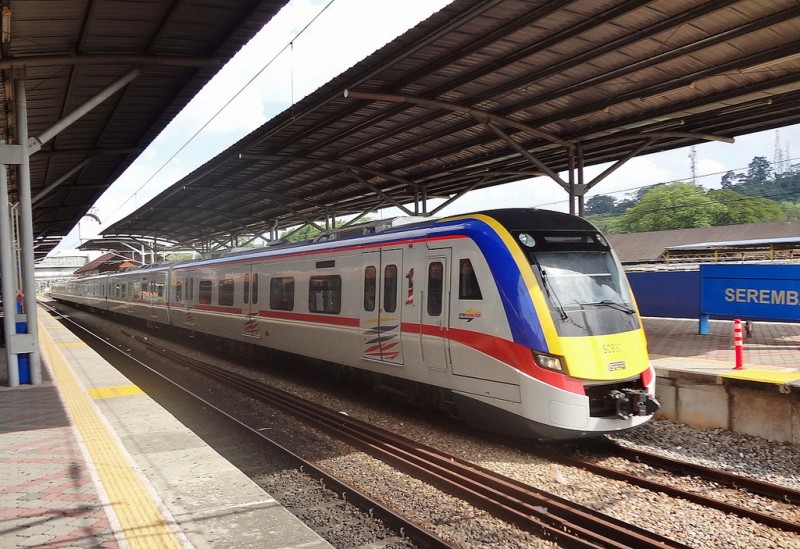 KTM
What:
The KTM is the Malaysian railway. It is older than the LRT but it travels further beyond Kuala Lumpur. There are several routes that go to places that are generally hard to find public transport for, like Shah Alam. For visitors who would like to visit Batu Caves using public transport, the KTM is the best option available, and the trains depart from KL Sentral. Comparing the same distance you would cover in an LRT, you pay less on the KTM.
Learn more about Kuala Lumpur's Batu Caves. KL Sentral is not just a transportation hub, see what else there is to do here, read: Top 8 things to do when you arrive at KL Sentral.
Price and Payment:
The prices of KTM journeys vary, depending on the distance and the type of coaches and seats you choose. You can purchase tickets online, at KTM counters or use your Touch n' Go card. If you book tickets online, the ticket prices will be shown once you have made your selection on the dates and type of seats you would like (However, it may be easier just to go to the KTM counters in KL Sentral and the Komuter stations to ask for details and buy your tickets at the same time).
Operating Hours: Varies depending on the route, the last train runs before 1AM
Frequency: Every 15 minutes. You can get specific timings here, under 'Komuter Timetable':
Pros:
The KTM is reliable and travels further distances that other rail transport. The carriages are comfortable and there is air-conditioning. There are CCTV cameras and women-only carriages too, called the Ladies Coach.
Cons:
Sometimes there are men who do not obey the rules for women-only carriages and enter them.
Website: https://www.ktmb.com.my/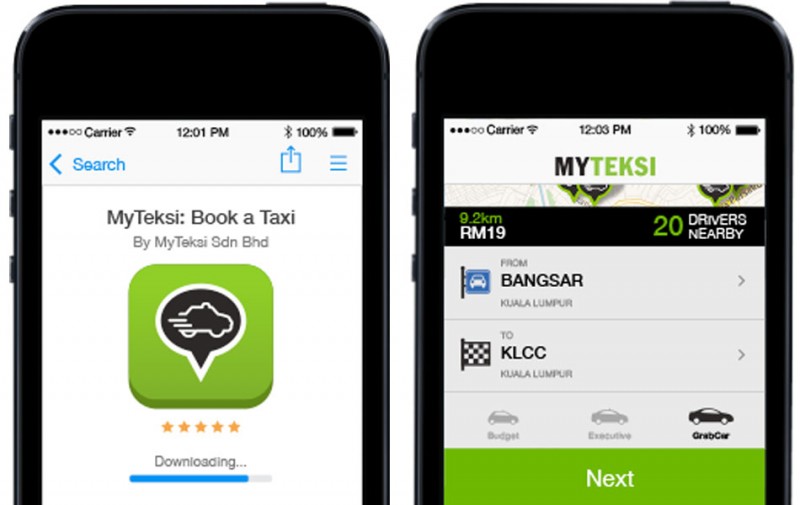 MyTeksi
What:
MyTeksi (called GrabTaxi in other countries) is an app-based taxi-hire service that was founded by two Malaysian graduates that wanted to help the Malaysian taxi industry, both for the customers and drivers. The App allows you to book a budget or premium taxi on-demand efficiently. The service is currently available in Malaysia, Singapore, The Philippines, Thailand, Vietnam and Indonesia. The app shows you available public taxis nearby on a map on your smartphone. MyTeksi is one of the best reasons to get a Malaysian SIM Card with a local number and mobile internet access for your phone, besides Uber, Google Maps and other apps. You book your taxi by providing your location and destination address, and once you have booked your taxi it will give you the estimated fare, your driver's name and photo, taxi plate number and contact details. The App also has an in-built safety feature, where you can share the details of your driver, the taxi and your real-time location to your friends and loved ones.
Available taxis and cars for hire in Malaysia (via the app):
• Budget Taxi – Standard taxis that have signed up with MyTeksi
• GrabCar (Economy)
• GrabCar + (Premium)
• Executive Taxi
Grabcar
Grabcar is like MyTeksi's version of Uber, with the exception that you will need to pay with cash when the ride is over, instead of payment being linked to your credit card. There is the Grabcar+ (premium) option, which offers more luxurious cars, and Grabcar (economy), which uses compact cars. Grabcar runs on a meter, starting with a base fare and increasing with each minute and kilometre. There are minimum fares to certain places, such as KLIA or Genting Highlands. You can also hire a Grabcar for a certain amount of hours within Klang Valley, for a fixed amount.
Learn more about MyTeksi's private car service, read – GrabCar: Your app-based car with driver service in the city
Operational Hours: 24 Hours (Depends on the drivers' working hours though, similar to Uber)
Payment: Cash
Price:
Depends on distance travelled. When you place a booking, the App will show you.
Have a look at https://grabtaxi.com/myteksi/grabcar/ for Grabcar rates.
Pros:
MyTeksi is an efficient way to order a taxi. It can be safer than flagging a taxi off the street, as driver details and the number plates are disclosed and can be shared.
You can also avoid drivers who refuse to use meters and demand a certain fixed amount instead, as MyTeksi drivers are all required to use their meters.
Cons:
The taxi drivers are not as thoroughly background-checked as they are in Uber, and some may take longer routes to earn more money.
You need a smartphone with internet connection and preferably a local number (for the taxi drivers to call you back to verify the pick-up locations sometimes) to use the App.
Website: https://grabtaxi.com/myteksi/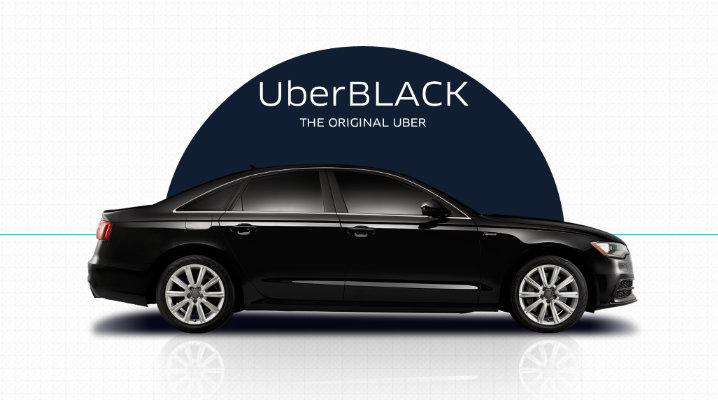 Uber
What:
Uber is an American-originated international transport network company that employs drivers to transport passengers using private vehicles. You can order private Uber cars via the available phone app. Uber cars are usually clean, new and comfortable, and the drivers tend to be more polite.
Booking:
You order an Uber through the smartphone Uber app. On the App you can choose the types of cars you would like. The choices are either Lux, Black or uberX. Lux's are the priciest and fanciest cars and uberX are the most basic. The App also shows you which Uber cars are close to you.
You book a car by providing your pick up location and where you would like to go. The App will tell you how long it will take for a car to arrive, the cost of your journey and the details of your driver and car.
Payment:
Uber car rides are cashless. You have to create an account with Uber that links to your credit card information and you will be charged for your ride via credit card. Your receipt will be emailed to you afterwards. The receipt will even tell you the route your Uber car took on a map.
If you're riding with someone, you can opt to split the cost through the app as well. The fare will be split equally.
If the car went the wrong way on a journey, Uber will account for the mistake and correct the fare, so you do not pay for the additional travel time. There are no meters on Uber cars, but you can get a cost estimate on the App itself or here before you book.
Operating hours:
24 hours (however the availability generally depends on drivers' personal schedules as their working hours are at their own convenience).
Pros:
Uber cars can sometimes be cheaper than normal taxis (especially when you choose the uberX option), and because the company is relatively new in Malaysia they offer a lot of promotions too. For example, if you invite a friend to create an Uber account (where they key in your Uber code when creating an account) you will get RM40 off your next Uber ride.
It's generally thought that Uber cars are safer as well, because each driver is screened before being permitted to join Uber. Passengers also are given details of their driver for each ride, and you can rate their services after too.
Cons:
You need a smartphone with internet access to order an Uber. You also must have a credit card registered with Uber to pay for the fare.
Uber cars can only be ordered from certain districts in KL, and if you're out of central KL there may not be many Uber cars available.
During peak times, the Uber price can be increased multiple times, due to Uber's "surge pricing" mechanism which is based on supply and demand of Uber car services, and could end up being much more expensive than a standard taxi ride.
The districts Uber is available in includes:
• Midvalley, KL Sentral, Bangsar and Bukit Damansara
• KLCC golden triangle, Bukit Bintang and Time Square area
• Mont Kiara and Hartamas
• TTDI, SS2, Jaya 1, Jaya 33, Seapark and Kota Damansara
• Kelana Jaya (not including Sg Buloh areas)
• Subang and Sunway areas (not including Putra Heights)
Website: https://www.uber.com/cities/kuala-lumpur

Picture credits:
Room-4u, Wonderful Malaysia, Wikipedia, Flickr, KTMB, ExpatGoMalaysia,
More from Zafigo:
Book like a pro: 15 tips for a better MyTeksi experience
Get all the latest travel updates from Zafigo. Follow us on Facebook, Twitter, and Instagram.