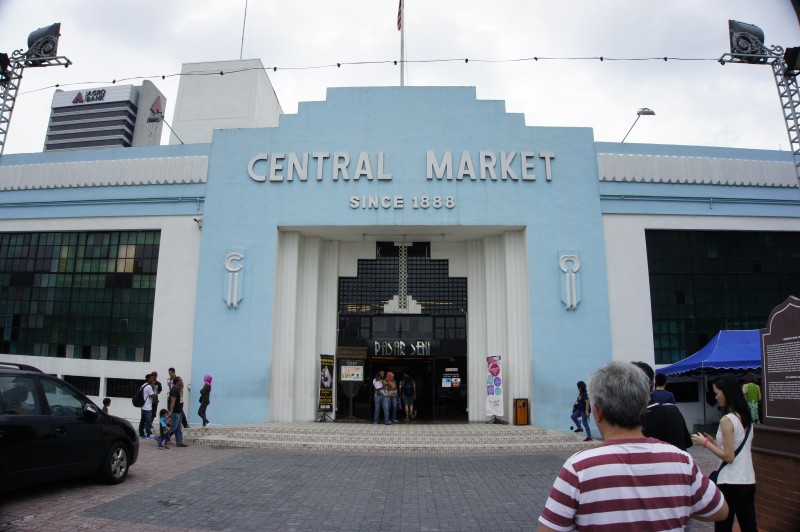 Central Market Kuala Lumpur, built by Yap Ah Loy, a Chinese Kapitan, used to be a wet market in 1888. After the market was relocated in the 80s, the iconic light blue building that used to house it was declared a centre for Malaysian arts, culture and handicrafts.
Here's five things you can get up to when you visit the Central Market:
#1: Stroll along Kasturi Walk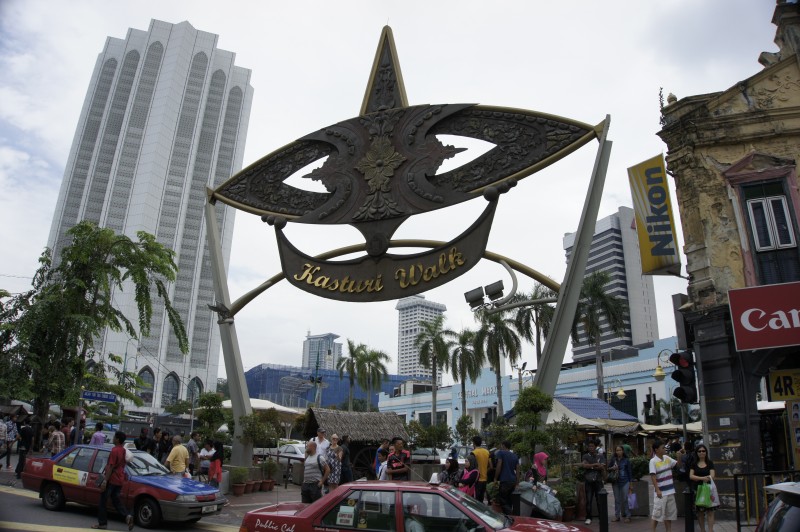 Kasturi Walk is the covered walkway that is next to the Central Market. It's hard to miss with the large wau (traditional Kelantanese kite) in the air supported by beams. This walkway has all manners of kiosks selling knickknacks, souvenirs, and also a range of kuih (Malay cakes). Fresh coconut juice is also available to quench your thirst.
#2: Shop shop shop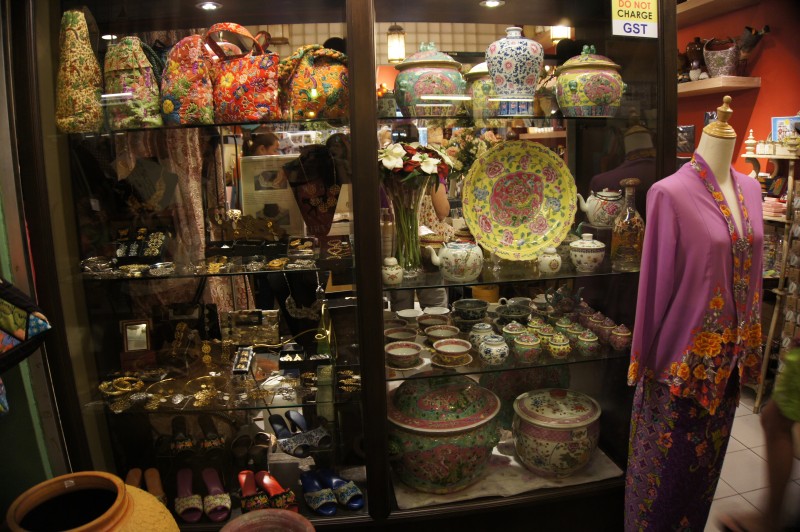 The first thing you'll notice is the cool air conditioning once you step into the building which is most definitely welcome after working up a sweat in the hot Malaysian sun. Here's where you can get your souvenir shopping done at a decent price while staying comfortable in the cool air.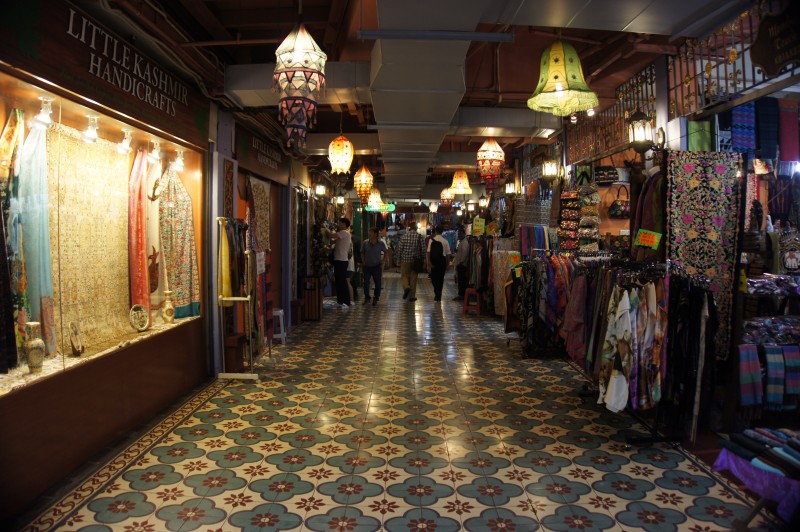 For those looking for something cultural or earthy should look no further. Pewter from Royal Selangor, batik (techique of applying wax on cloth and dyeing it afterwards), as well as peranakan accessories such as beaded shoes, bags and brooches can all be found in Central Market.
Shops for your telecommunication needs are also available for those who wish to get a local sim card or need any help with their phone.
For more shopping options in the heart of city, read our quick guide to shopping in Kuala Lumpur.
#3: Art Annexe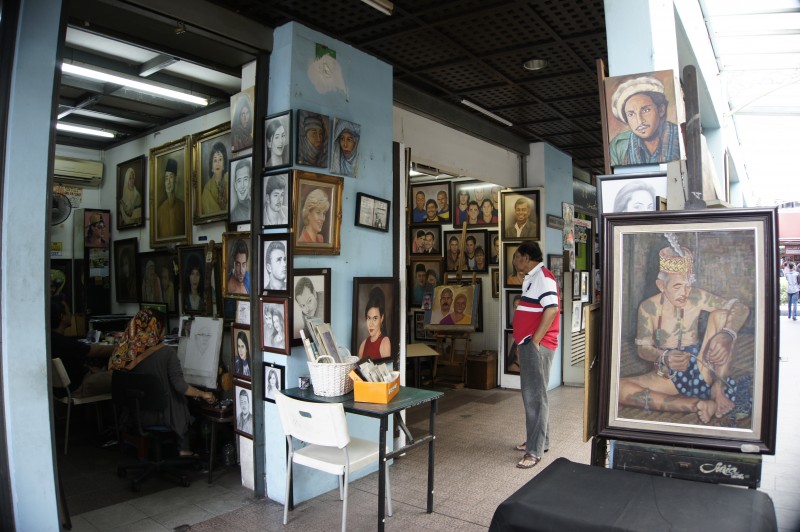 The Central Market Annexe Gallery is located behind the building and features a few art galleries where you can admire the artwork of local artists and also watch them work. Some of the artworks are for sale but do check with the proprietors first.
#4: Get cultural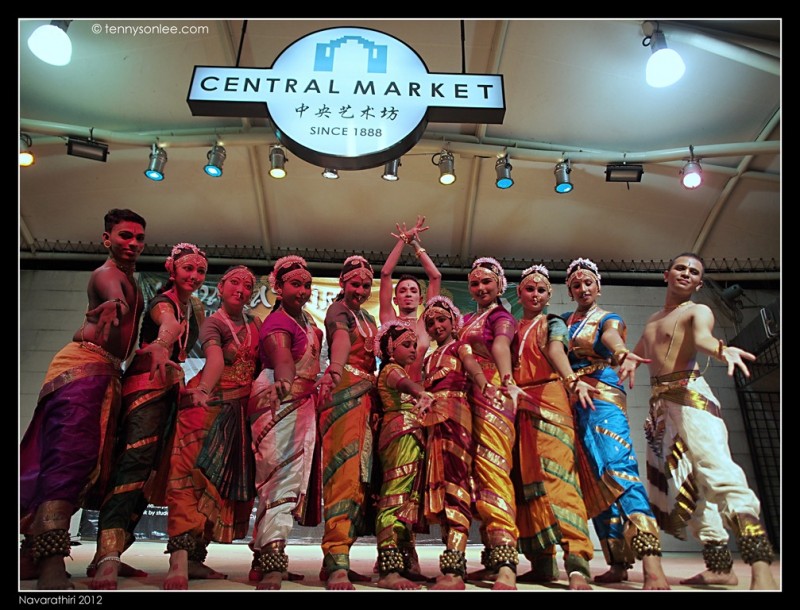 Every weekend, there'll be a cultural dance at the outdoor stage so time your visit right and you'll be able to catch the dances and learn more about Malaysian culture.
Learn more about Malaysia's customs and culture here.
#5: Get relaxed
After a long day walking around KL in the hot sun, it's high time for a bit of pampering for your poor feet. Getting a foot reflexology at Manjakaki is a great way to ease the soreness of your feet and maybe even add an extra spring in your step afterwards. Massages are also available for those who would like some extra pampering. More information on their packages and services can be found on their website.
Manjakaki Foot Reflexology & Spa is located on the Mezzanine floor (Unit M19) in Central Market.
Take a day to get a R&R fix, either alone or with friends, at any of these other locations in Kuala Lumpur – Spas: Rest, relax and rejuvenate in KL.
Safety Tip: Remember that even if Malaysia is generally friendly towards tourists, attitudes towards single female travellers may not be the same compared to if you're travelling with a male companion. In crowded areas, trains and buses, it's best to wear your backpack back to front to prevent pickpockets. Additionally, when walking on the sidewalks, it's best if you walk with some leeway from the road with your bag on the inside (your body in between your bag and the road) to prevent snatch thefts.
The Central Market is a 5-minute walk from the Pasar Seni LRT station via Jalan Kasturi. As the bus hub is also at Pasar Seni, any bus that says it's going to Kota Raya will get you to Central Market.
It's open every day from 10.00 A.M. to 10.00 P.M..
Coordinates of Central Market: 3.145454, 101.695352
For more information and details of upcoming events, check out their website.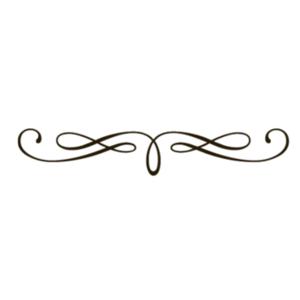 More from Zafigo:
Shopping discoveries in downtown KL 
Handicrafts and souvenirs galore: A gift guide for Kuala Lumpur 
Get all the latest travel updates from Zafigo. Follow us on Facebook, Twitter, and Instagram.