Malaysia has long been a destination for adventure seekers, nature enthusiasts, and water lovers. With its stunning beaches, lush rainforests, and tropical climate, it's no wonder this Southeast Asian gem has become a hotbed for water-based attractions.
One of the latest additions to Malaysia's waterpark scene is the exhilarating SplashMania, a thrilling aquatic wonderland that promises fun, excitement, and a refreshing escape from the tropical heat. In partnership with waterslide designers from ProSlide, the waterpark offers a multitude of attractions that will have you slipping, sliding, and screaming in delight.
Monsta & Twista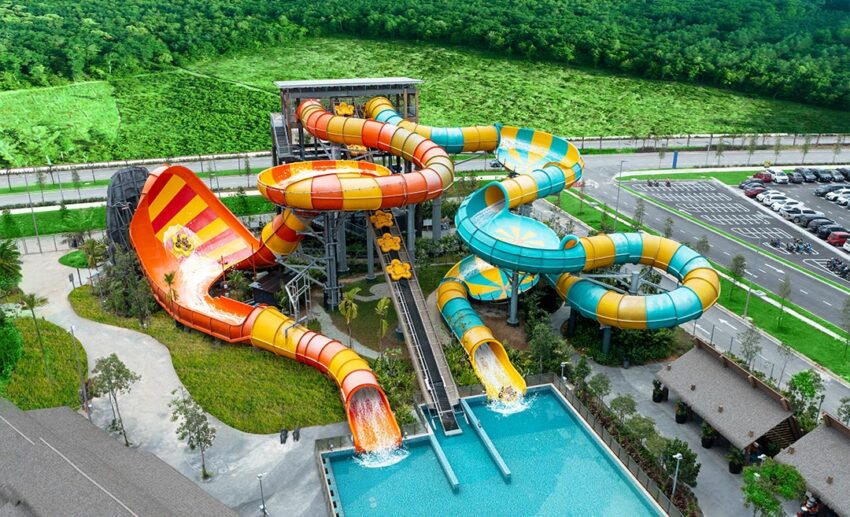 With raving reviews from returning customers, the Monsta & Twista waterslides are among the most popular rides at the park. The Twista is modelled after ProSlide's 2015 IAAPA Best Water Park Ride Award, which comprises a high-speed slide and back-to-back saucers that send riders for a spin!
Its cousin, the Monsta, slingshots riders into a 40-foot-diameter bowl before they're shot up a curved wall called the WAVE. This twisting and turning sequence creates a vertical force that makes for an unforgettably thrilling ride.
Typhoon Terror, Twin Turbo, and Curl & Swirl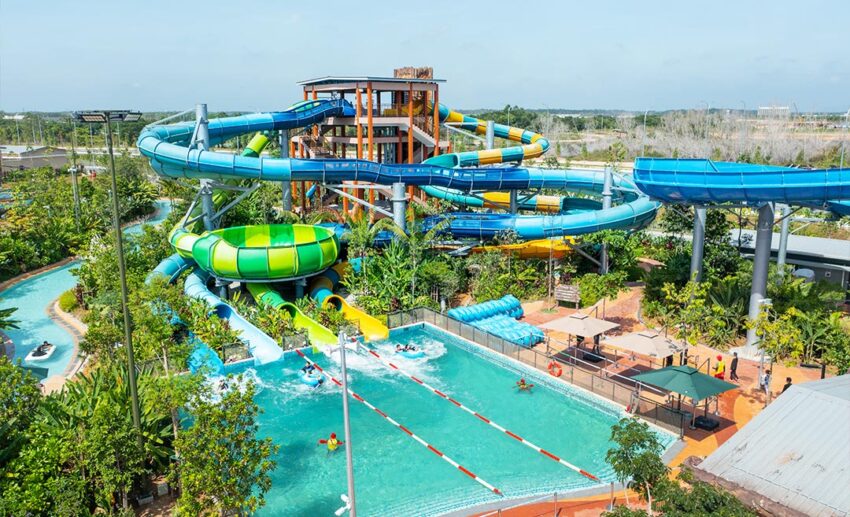 The following set of water slides features three distinct entrances that share a structure, yet each ride provides visitors with a different experience. The Typhoon Terror waterslide begins by emulating Olympic bobsledding with its rapid bends, sending riders into two open FlyingSAUCERs before coming to a close.
The racing-themed attraction, Twin Turbo, features two channels for riders to compete against one another in a splash-filled 1v1 match. Riders are initially split into their designated parts, then merged into an enclosed tube where they may check their positions halfway through, and finally, they divide once more to heighten the tension for the finish.
Following that is the Curl & Swirl, which is just as entertaining as it sounds! Although it's one of the shorter slides, it still offers thrills as riders are launched into a 360-degree open bowl before being rushed into a pool.
Maniac Racers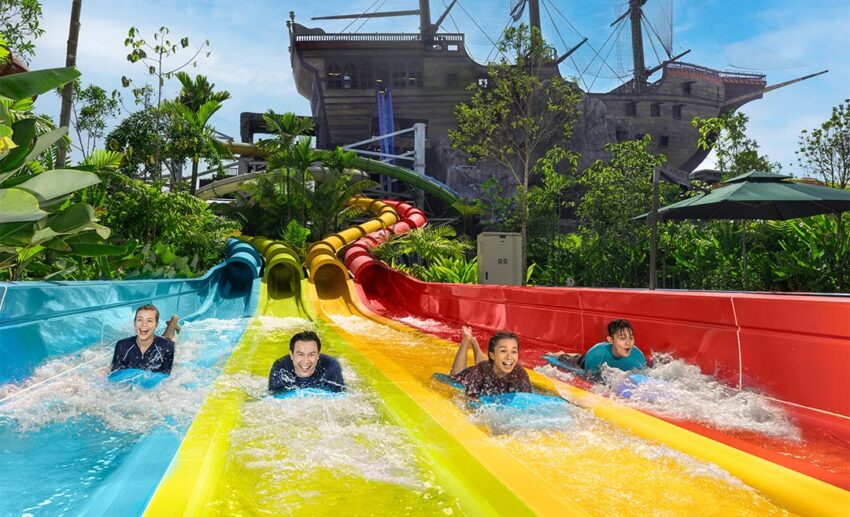 Beat your friends to the finish line in this four-lane waterslide! The ride begins at the open RallyPOINT where spectators can watch the competition unfold, before the lanes break into pairs and a surge of speed occurs within the enclosed teardrop curve, leading into the final stretch.
Experience the thrill of speed at Splashmania waterpark, an immersive escape into a world of fun and adventure. Time to pack your swimsuit and sunscreen, and be ready to make a splash!
Address: Jalan Cove Sentral 4, Bandar Gamuda Cove, 42700 Dengkil, Selangor