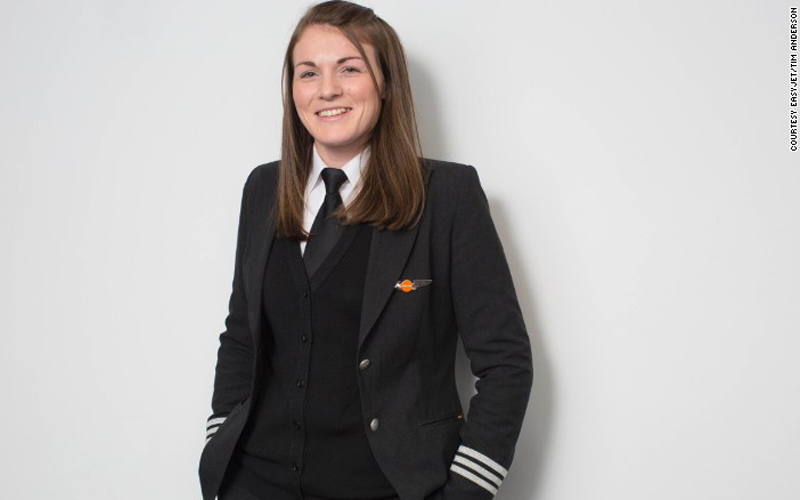 This is Kate McWilliams, she is only 26-years-old and is one of the world's youngest commercial airline captains. Based in London's Gatwick Airport, McWilliams flies Airbus A319 and A320 aircrafts to around 100 destinations including Reykjavik, Tel Aviv and Marrakesh.
British low-cost carrier easyJet reported on Monday that McWilliams had recently passed the airline's command course to be promoted to Captain. Before this, McWilliams was flying as First Officer, also known as Second Pilot or Co-pilot, for about five years. However, her experience in flying extends further back.
McWilliams first took interest in flying at the tender age of four after going to an airshow. When she was 13, she stared flying in the air cadets where she collected plenty of flying experience. On her 19th birthday, McWilliams embarked on a training programme with CTC Aviation in Southhampton. At age 21, she joined easyJet as first officer in May 2011. In April 2016, she began her command course to achieve the rank of Captain.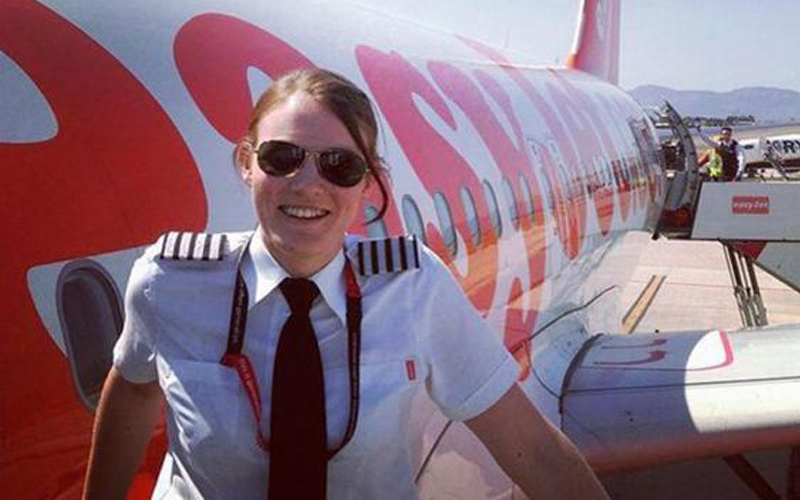 "Since the day I started at CTC when I was 19 I have never looked back! I love being a commercial pilot for easyJet, and I am proud that I have now achieved my ambition of becoming a captain," McWilliams was quoted by easyJet.
She said she "never thought it could be an option" to become a commercial pilot when she first started flying at 13. "I didn't imagine a career in commercial aviation as I didn't know any commercial pilots who I could ask for advice."
McWilliams says her young age does not make her less of a captain, "Personally I don't think my age matters. I've been through the same training and passed the same command course as every other captain so I've proven myself capable regardless of my age."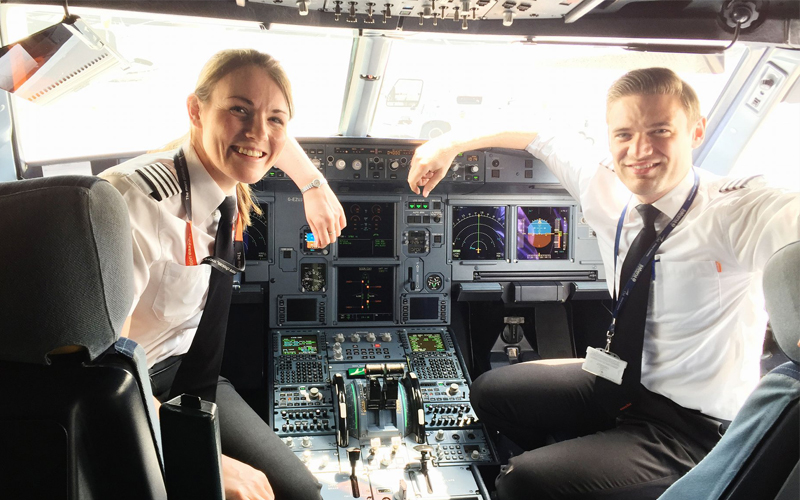 She does, however, get questions about her age on an almost daily basis. Her passengers and cabin crew are often "pleasantly surprised and impressed" at her achievement at such a young age.
According to BBCNewsbeat, McWilliams might not be the youngest ever female captain. Scottish regional airline Loganair reportedly has two 24-year-old Captains, Dawn Hunter and Sarah Hendry.
Nonetheless, the sight of female pilots, what-more young and female, are a rarity in the airline industry. Just 5% of commercial pilots are female. Singapore Airlines had only hired its first female pilots in April 2016 while Brunei celebrated its first all-female crew in March.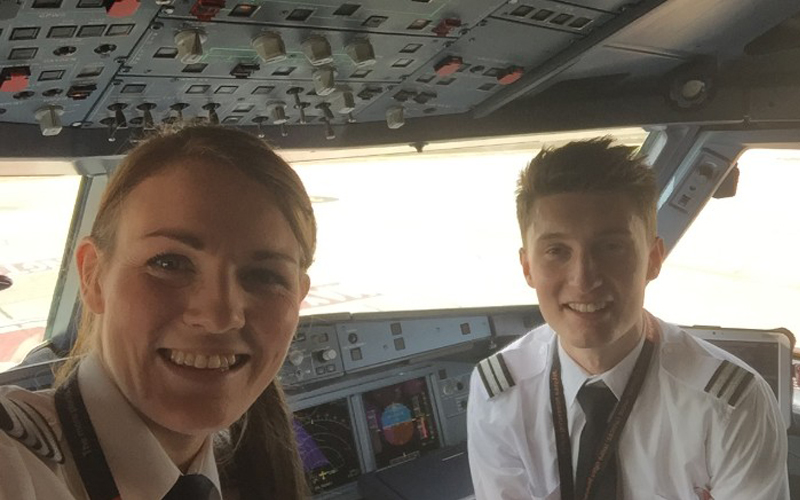 On top of that, The International Society of Women Airline Pilots reports that there are only 450 female airline captains worldwide out of 130,000 pilots internationally.
Julie Westhorp, chairwoman of the British Women Pilots' Association (BWPA), hopes McWilliams becomes a role model and inspiration for women to consider a career in aviation. "Kate's achievement clearly demonstrates to other young women that it is possible to succeed as a pilot in commercial aviation."
"I would strongly urge females interested in aviation to think about pursuing a career as a pilot, and any existing pilots to push themselves to become a captain," says McWilliams.
Last week, McWilliams flew from Gatwick to Malta alongside Luke Elsworth, who earlier this year became the UK's youngest pilot at 19 years old.
H/T: Mashable

Read Next: