Visiting a wellness retreat is a great opportunity to take time for yourself and focus on your mental health. As a bonus, you also get to experience some of the most breathtaking locations, which in itself can be a big boost for your wellness.
If you're looking for a place to unwind and a safe space this month, then you're in luck. Known for its transformative retreats for women, Supparetreat is now providing an inclusive healing journey retreat for all genders called The Goddess and Warrior Retreat.
The Retreat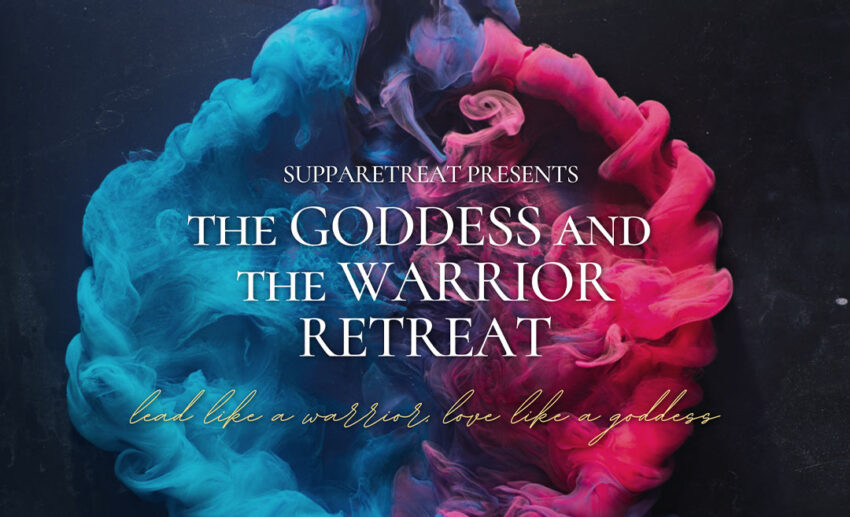 A safe space that allows you to explore your deepest desires in love and in life, this edition of Supparetreat's escape focuses on empowering you to lead like a warrior and love like a goddess. This weekend will assist you to make a transition towards greater meaning and delight wherever you may be playing it safe in your relationships, friendships, family, or professional life.
Supparetreat believes that the combined energies of men and women will help us all rediscover the yin and yang within us, the dance of our inner goddess and inner warrior. Over the course of the weekend, attendees will get insight into how to combine the strength of leadership with the gentleness of love, as well as how to bring their innermost emotions into harmony with their outside goals.
When and where is the retreat?
Spend four days and three nights at The Hooton Retreat in beautiful Negeri Sembilan from 24 to 27 November 2022.
Just a short drive of about an hour from the hustle and bustle of Kuala Lumpur, you can have a refreshing and rejuvenating glamping experience amidst some of the best natural flora and fauna. The peace and quiet of The Hooton Retreat will welcome you the moment you set foot inside.
What to expect
There will be a variety of events spread out throughout the course of the three days, such as a Goddess & Warrior Bonfire Party, a Moonlight Sound Healing, a Personal Astrology Reading, a Manifestation Kit & Vision Mapping, a Calling in Fire Ritual, and a Personal Astrology Reading.
Meditation, yoga, brotherhood/sisterhood bonding activities, bonfire dance, quiet time, stargazing, workshops, and the like will all contribute to a calming, loving, joyful atmosphere.
Meet your guides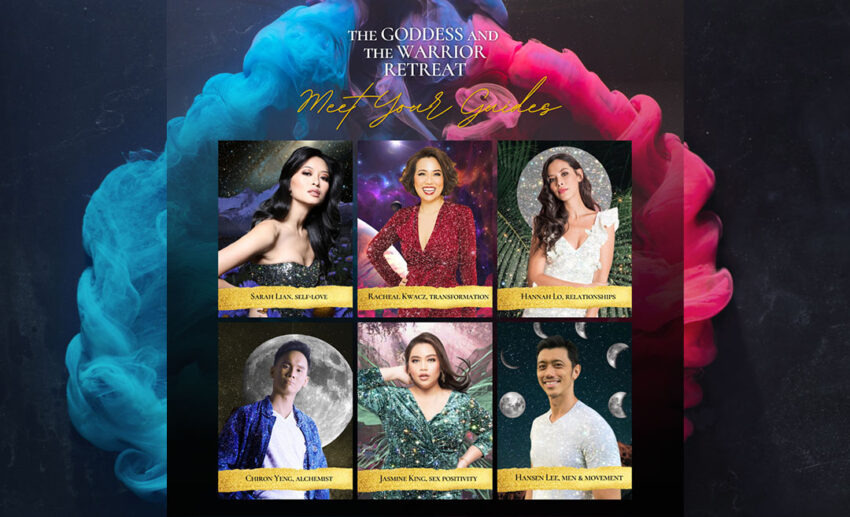 Each participant will have the opportunity to feel their own inner awakening thanks to the interesting selection of coaches. And here's the winning line-up:
Sarah Lian: Self-love
Hannah Lo: Relationships
Racheal Kwacz: Transformation
Hansen Lee: Men & Movement
Chiron Yeng: Alchemist
Jasmine King: Sex positivity
See the complete itinerary here.
For the entire food, accommodation, transportation and retreat package, participants can choose from the villa or dome option. Check out full pricing details here.
*All images courtesy of Supparetreat unless stated otherwise.