It's official — we're moving back towards pre-COVID flight frequencies. Some of your favourite vacation sites are seeing new flight schedules, while some of the most popular destinations in the world now have direct flights (again). If you're looking for some travel inspiration, here are the newest international flight routes to launch:
Regular routes from Malaysia to Indonesia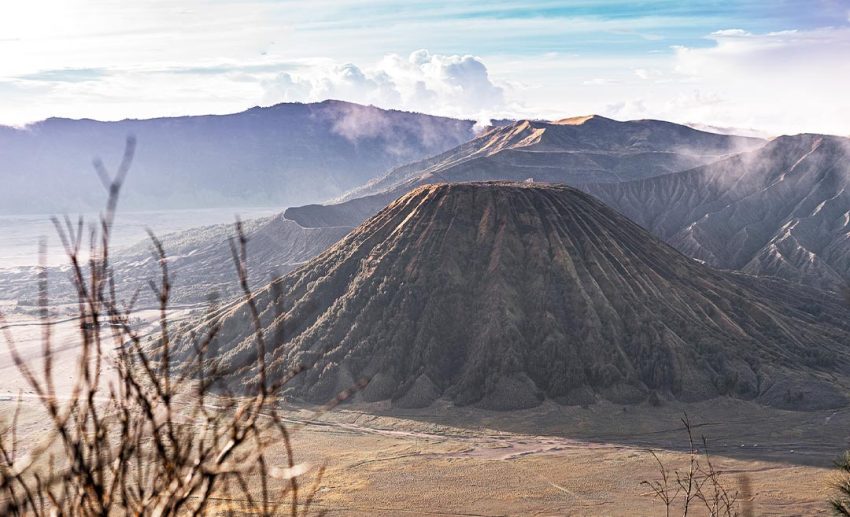 Travellers flying from Malaysia to Indonesia now have more budget-friendly options to choose from, thanks to the latest international routes from AirAsia.
From 1 October 2022, AirAsia has resumed service to Indonesia, increasing its frequency of departures from Kuala Lumpur to Banda Aceh, Padang, and Pekanbaru. Additionally, the airline will begin operating flights on 20 October from Penang to Bali's Denpasar.
As of this month, there will be a total of 66 weekly flights to Indonesian airports, thanks to the inclusion of four new routes with an extra eight weekly flights, as well as the six existing routes.
Bookings for flights between Kuala Lumpur-Banda Aceh, Kuala Lumpur-Padang, Kuala Lumpur-Pekanbaru, and Penang-Bali can now be made starting at RM189 for an all-in one-way trip via the AirAsia Super App and through online travel agencies (OTAs).
At present, AirAsia Malaysia operates 10 routes to Indonesia. From Penang to Jakarta and Bali, as well as from Kuala Lumpur to Jakarta, Bali, Medan, Makassar, Yogyakarta, Padang, Pekanbaru, and Banda Aceh, with plans to expand services to current and new destinations in response to increasing demand in the future.
Visit this page for further details on Indonesia's travel requirements.
Direct flights from Vietnam to India
VietJet will begin operating direct flights between Hanoi and Ho Chi Minh City to Ahmedabad four times per week in an effort to entice more travellers from the lucrative Indian market.
The flights will run on Tuesdays, Thursdays, Saturdays, and Sundays, giving passengers a wide range of scheduling flexibility and pricing options. These new routes are a part of VietJet's development into India, which now includes 17 routes connecting important Vietnamese cities with Indian cities.
Hanoi, Ho Chi Minh City, Da Nang, Phu Quoc, and India's Delhi, Mumbai, Ahmedabad, Hyderabad, and Bangalore are just a few of the main cities covered.
VietJet's flights from Ahmedabad to Hanoi and Ho Chi Minh City take a little over four hours each way, and the goal here is to make these destinations more accessible. Additionally, these direct flights provide passengers with an additional means of transiting through or connecting to other Asian cities like Kuala Lumpur, Bali, Singapore, Bangkok, Phuket, Chiang Mai, Seoul, Busan, Tokyo, Osaka, Fukuoka, Nagoya, and Taipei.
Direct flights between Ahmedabad and Vietnam are now available with prices as low as USD28 (approximately RM129.85) one-way, including an enticing weekly USD0 ticket discount for all Vietnam-India routes every Wednesday, Thursday, and Saturday (inclusive of taxes, fees, and surcharges).
You can buy your tickets from any of the ticket offices or agents across the world, or online at www.vietjetair.com or the VietJet Air mobile app.
Now that Vietnam has relaxed its COVID-19 requirements for all international arrivals, visitors can experience Vietnam the way they did before the outbreak. Visitors from any country can stay visa-free for 30 days on Phu Quoc and experience all that Vietnam's Paradise Island has to offer without any restrictions.
Seamless land and sea transportation booking
AirAsia Super App's latest offering, AirAsia transport, allows users to book buses, trains, and ferries through the same platform they book holidays.
AirAsia is a transportation platform offered in Malaysia, Singapore, Thailand, Indonesia, and the Philippines, with more than 4,000 transport operators in the Asean region integrated.
In honour of the debut, all first-time users of AirAsia transport who make a booking using the "Transport" icon on the Super App will receive 20 times the usual number of points. Click here for terms and conditions.
Air Asia
Vietjet