As Malaysia's tourism industry is now seeing an overall rise, the hotel industry is seeing recovery at a sharper pace than it did after last year's lockdown, as more hotels open up.
Four Points by Sheraton announced the launch of the Four Points by Sheraton Desaru, which is part of Marriott Bonvoy's impressive network of 30 hotel brands. Located in the heart of Desaru town, the hotel is ideal for both business and leisure travellers, and its approachable design is designed to meet the needs of today's modern nomad.
The latest addition to Desaru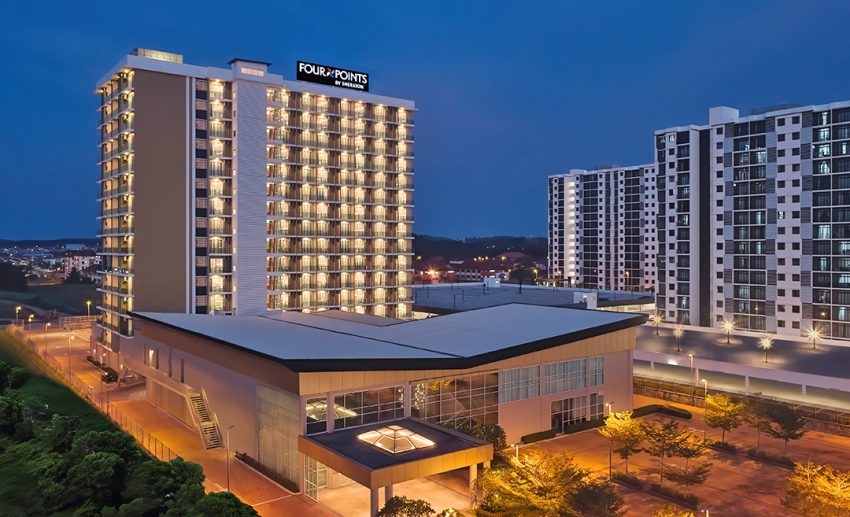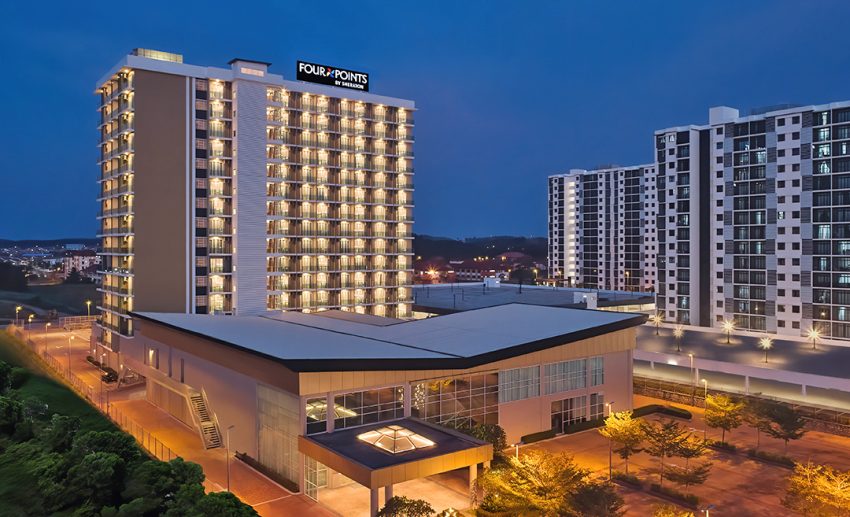 The hotel is easily accessible from other regional and international destinations and is located around 50 minutes by vehicle from The Senai International Airport, Johor Bahru. The pristine Desaru Beach is just a short drive away, as is one of the world's largest water parks — Desaru Coast Adventure Water Park — and the world-class golf course — The ELS Golf Club — both of which are within 10 minutes' drive of the Four Points by Sheraton Desaru.
Four Points by Sheraton Desaru has 311 well-appointed and spacious rooms that follow the Four Points ideal of being modern and efficient. The brand's characteristic Four Points by Sheraton Comfort Bed, as well as complimentary high-speed Wi-Fi, productive and ergonomic office, and private balconies promise a pleasurable stay in every guestroom. With a play tent and tailored kid's welcome amenities, the Family Room provides family-friendly features.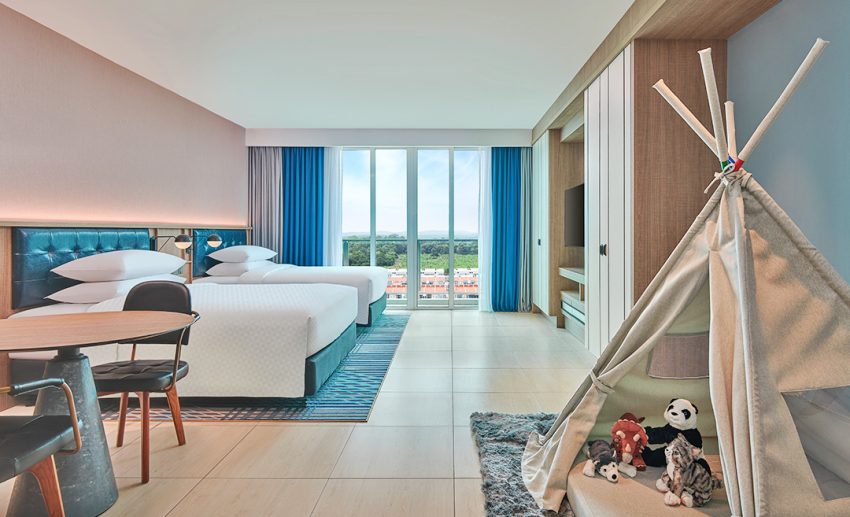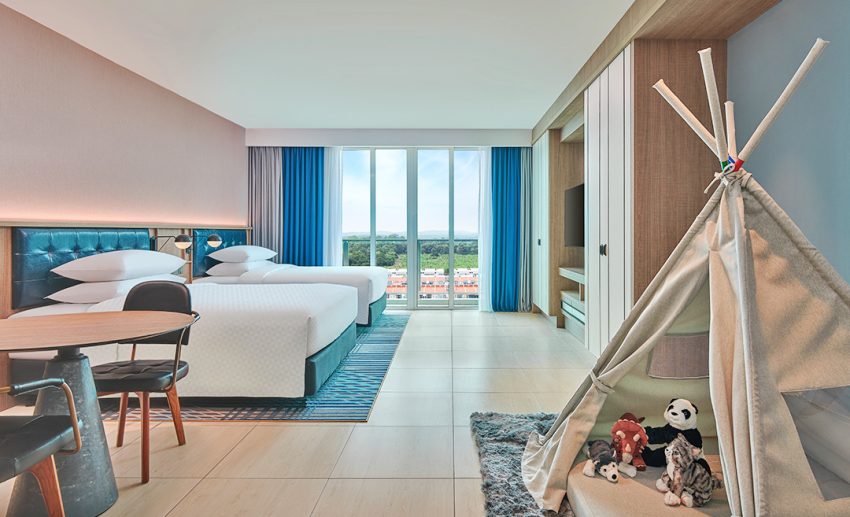 The new distinctive dining idea at Four Points by Sheraton Desaru is 'The Mesh,' an all-day dining place where guests may dine, work, and interact. The Mesh Restaurant of the Four Points by Sheraton Desaru offers a unique culinary experience that combines Malaysian cuisine with classic and contemporary world favourites.
Guests can stay busy with an artisan coffee or relax with a coffee-based cocktail in the restaurant's lounge and bar. Best Brews, part of Four Points' trademark craft beer programme that offers local craft beer on tap, is available at Four Points by Sheraton Desaru for beer aficionados.
An outdoor pool, a state-of-the-art fitness centre, and a children's playground are among the other amenities. Finally, if you're in tow for business, the Four Points by Sheraton Desaru is a prime location for meetings and social gatherings, with 12,000 square meters of adaptable indoor conference space.
The Wave Grand Ballroom, which has no pillars, can seat up to 400 people, while the Breeze Junior Ballroom, which has plenty of natural light, can easily sit up to 300 guests. The poolside setting can accommodate up to 150 guests for more intimate gatherings, making it ideal for picture-perfect nuptials.
Say Bonvoy-age with the Marriott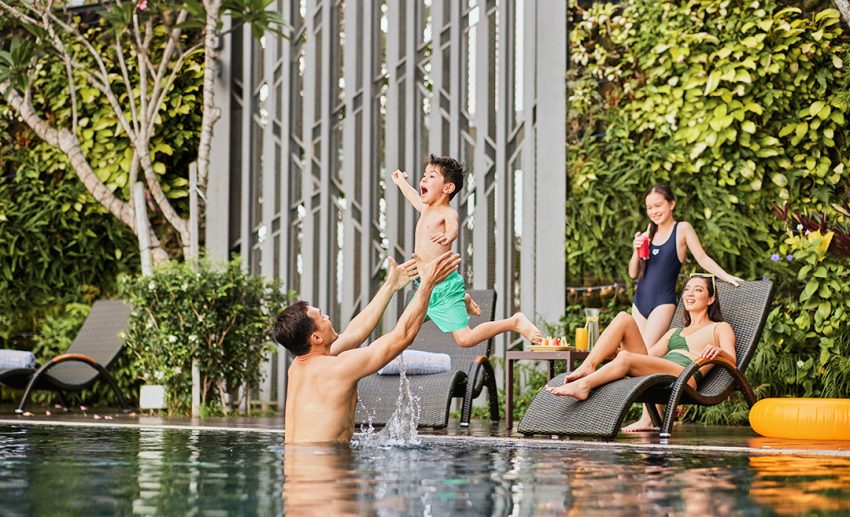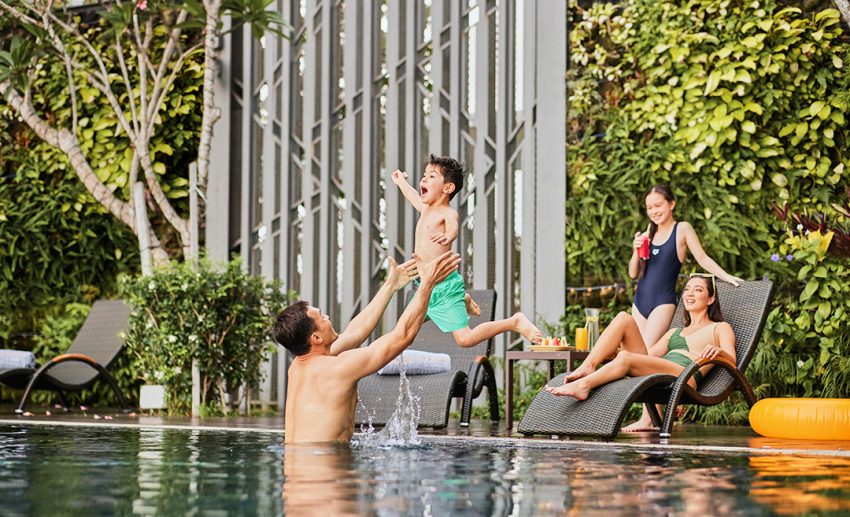 Meanwhile, with the return of interstate travel, many people are eager to get out of their homes and see the world again. Marriott Bonvoy's hotels and resorts' latest campaign, 'Unlock Your Doors, Book Your Next Trip With Us', is inspired by this passion for travel and discovery.
For guests looking to plan their year-end trips, Marriott Bonvoy has discovered three popular categories throughout its portfolio: Road Trip Destinations, Island Retreats, and City Discoveries.
With the Earn, Eat, Enjoy package, guests can now take advantage of a complimentary daily breakfast for two as well as hotel credits that can be used throughout their stay.
Check out the campaign page for additional information and a complete list of participating hotels and resorts' offerings.
All images courtesy of Marriott Bonvoy