If you're a Malaysian and you've not heard of the Rainforest World Music Festival, you have been missing out on a huge part of Malaysia.
While more hyped up young music festivals – Future Music Festival Asia, Urbanscapes, Good Vibes – are popping up, RWMF has been quietly gaining an international reputation as a world class music festival. In fact, it was voted as one of the "25 Best International Festivals" by renowned music magazine Songlines for four years in a row. Since its debut in 1997, attendance has grown from a modest crowd of 300 to over 20,000 local and international music lovers every year.
Just what is its appeal? Simply put, it's a three-day global music fiesta in the heart of the Bornean rainforest. Yes, RMWF is held in a forest – specifically, at the Sarawak Cultural Village that sits at the foot of the legendary Gunung Santubong.
[responsive-video identifier="s4DJROCNzRw"]
This year's festival will take place from 5 to 7 August 2016, and promises a smashing good time as always. Here's why you should put it on your hit list:
1. The world (and its hidden gems) comes to you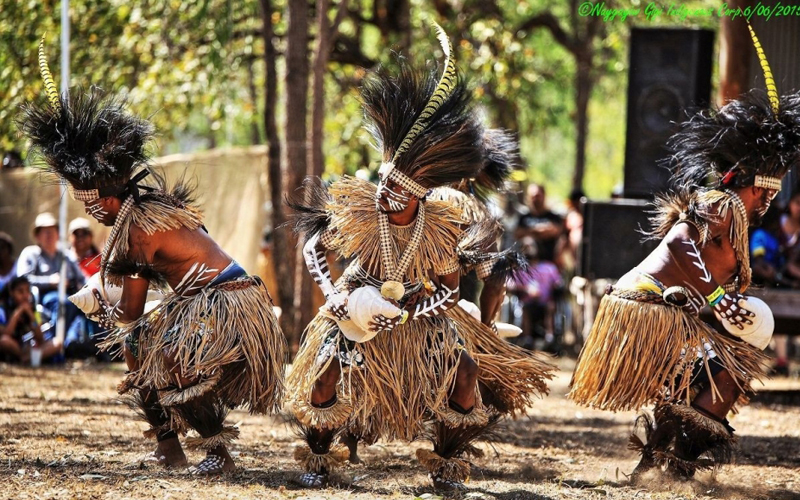 RWMF is a World Music Festival in the most literal sense, gathering the best cultural musicians from North America to the South Pacific. This year's line-up will feature bagpipe music from Latvia, Kenyah and Kebalit songs from Sarawak, dancing dervishes from Syria, kora guitar composition from South Africa, gendang dol drummers from Indonesia, indie folk singers from China, cretan music from Greece, Afro-pop music from Ghana, Inuit throat singing from Canada, aboriginal dancers from Australia… the list goes on. Need we say more?
2. It's a celebration of culture and heritage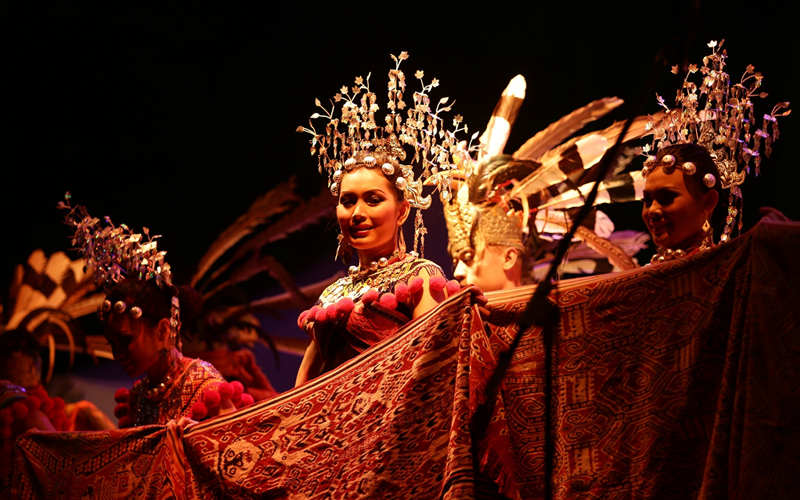 The festival celebrates the aboriginal culture of Malaysia, and those who book early have the opportunity to stay in the traditional longhouses of the Iban and Bidayuh within the festival grounds. Live music performances aside, there will be booths selling aboriginal arts and crafts that you won't find in other cities.
Remember, this is a world festival so it celebrates more than just Bornean culture. Aborigines from around the world come here to showcase their music, bringing along curious instruments and mythical folklore you likely have never heard. They will also share their musical traditions, and they do it with such pride. Amidst the noise of pop music and globalisation, we get to keep heritage alive for another day.
3. It's actually about the music
Will McGough from Travel Pulse attended the RWMF last year and saw, for the first time, a musician absolutely shredding a very unlikely instrument – an accordion. He was blown away. "There is something extremely special about travelling that far and being that remote and still being treated to a variety of cultures, walking away with much more than a Rolodex of new music. Here in North America, we worship and treat musicians as untouchable celebrities. But at the RWMF, it's actually about the music."
4. It's also taking a stand on rainforest protection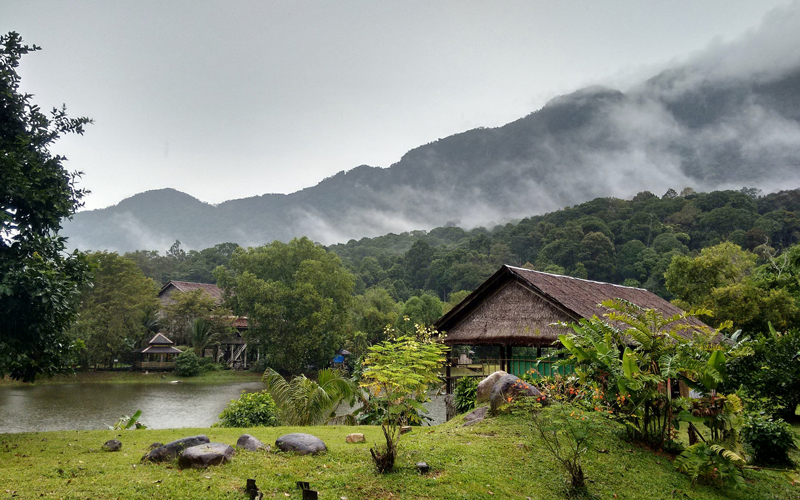 It's no coincidence that RWMF is held at a venue that's described as a living museum and surrounded by ancient rainforests. For three days, festival-goers dance not only to the music, but also the trees, fireflies and birdsong around them. With man and nature coming together wholistically, RWMF sends an important message to the world about the need to preserve our forests.
5. Besides performing, the musicians conduct workshops too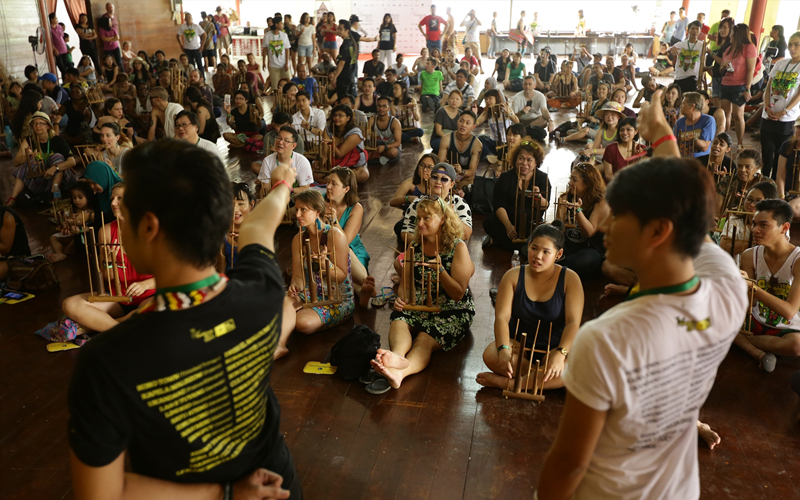 In the evening, the musicians perform for us; during the day, they will teach us how to play their music. Your biggest dilemma during the three days would be to decide which workshop to attend. Held inside traditional longhouses in the Village, you get to ask them questions, learn how to play the accordion or sape or oud, get up close and personal with them. Fest300 finds this to be the best part of the RWMF, "You won't find performers hiding backstage or in private trailers here. Instead, artists roam around the village, mingling with curious festival-goers who chat them up about the music and the events of the day."
6. There is so much to do after the festival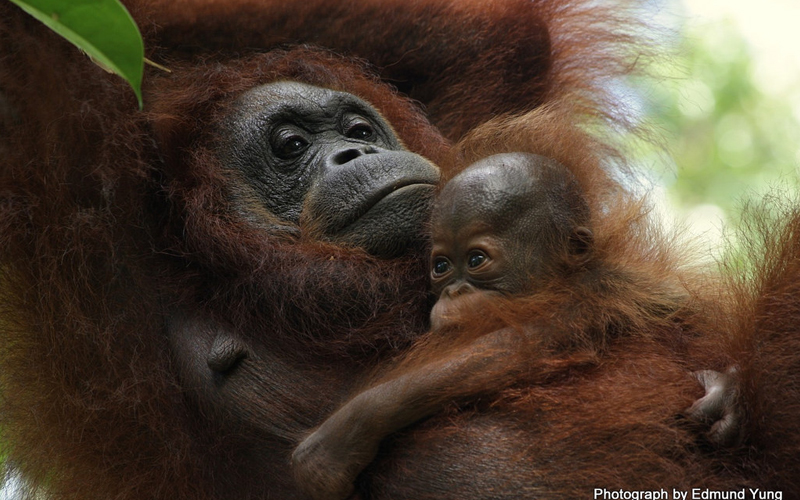 You're in Sarawak, home of orangutans, the world's largest cave chamber (Gua Niah), and world-class scuba diving. The Village is only 40-minutes away from Kuching and it's right at the Santubong National Park. Plenty of adventure, of both nature and urban variety, await you after the music is done.
7. It's family friendly
And why shouldn't it be? Music, nature and lots of happy, positive energy going around – we can't think of a better way for families to spend quality time together. There are tickets for children and family packages for two adults and two children. Pre-sale ticket sales end on 4 August. Or, win a pair of free tickets here.
The Rainforest World Music Festival is not just a music event, it's a learning experience of music, nature and heritage. We'll be at this year's RWMF, and you should be too.
Start booking your trip! You can start by checking out Expedia, we found some really cheap flights + hotel combo deals there: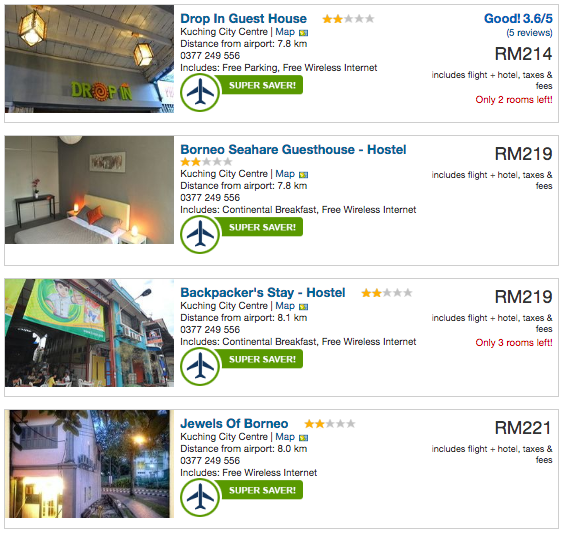 Once you've booked your trip, don't forget this festival checklist!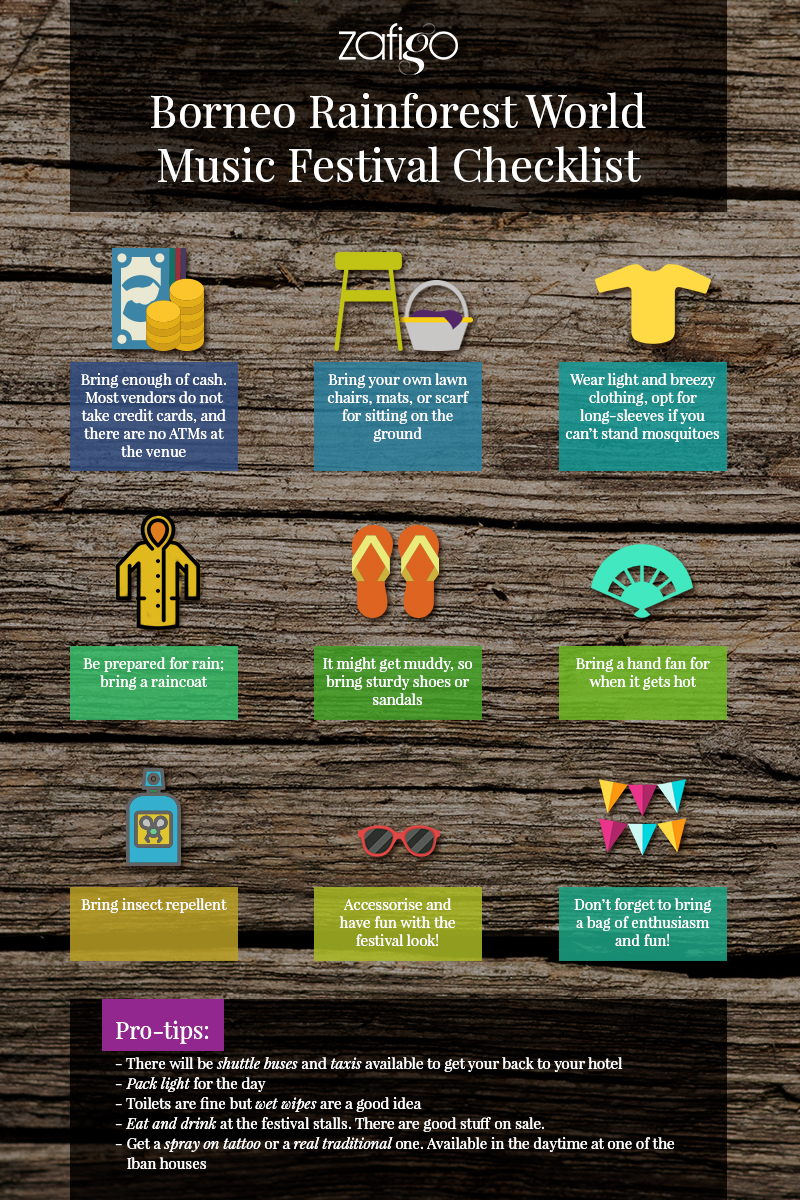 Read Next:
Get all the latest travel stories from Zafigo. Follow us on Facebook and Twitter.