Travelling — even to your dream destination for a once-in-a-lifetime vacation — can be stressful. And we all know that stress can take its toll on your mental health. By nature, women are more risk-averse than men, so we tend to worry more about the what-ifs and stress more. Especially if we're about to go on a really long holiday.
The good news is that this doesn't have to ruin your trip. All you need to do is ensure you take care of yourself properly.
If you're planning an adventure and don't want to worry about your mental health, these tips can help you take care of your well-being.
1. Understand that it's completely normal
Travel anxiety is totally normal and should never be dismissed. It's something that most people experience, even if they don't regularly experience anxiety. This is because you're going outside your comfort zone and into the unknown.
It's important to acknowledge that this anxiety and even a level of depression is allowed, even if you're heading off on a vacation that will be amazing. The key is to work out what's causing your anxiety or apprehension so you can better combat and work through your feelings.
Fear of the unknown is a major cause of travel anxiety. Other causes can include the break from your job, leaving your friends and family, flying or going on a long drive, or simply a change in your usual routine. Once you know the root cause, you can acquire coping mechanisms to deal with it.
2. Research and prepare as much as possible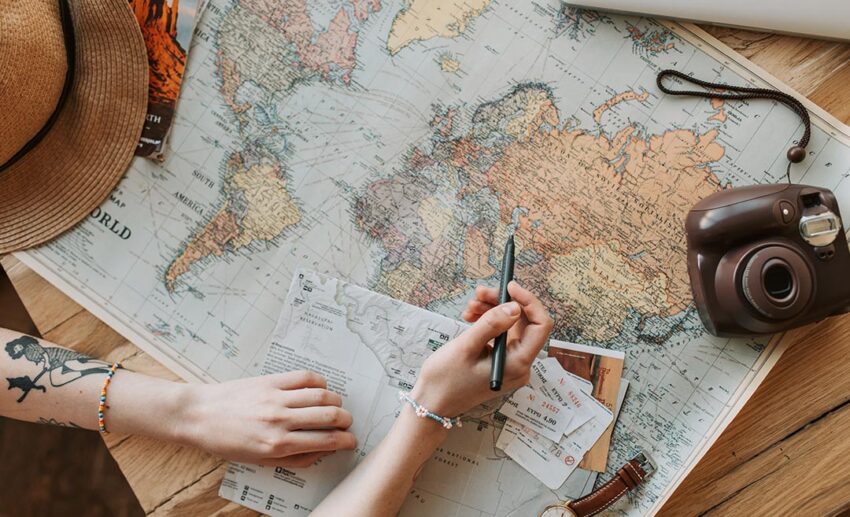 So much of that anxiety around traveling can be put to rest by researching and planning your trip. This doesn't mean that you leave no room for relaxation or spontaneity. Rather, it's about getting a better understanding of what it will feel like while you travel, what you can expect along the way, what the accommodation will offer, and what kind of activities you can book in advance or plan to do while there.
The clearer the picture you can create, the easier it'll be to deal with the potential unknowns. You can also book as much as possible in advance — like shuttles to and from the airport or accommodation at stops along the way if you're taking a road trip.
3. Try to stick to the basics in your routine
When you deal with anxiety and depression regularly, you know that having a good routine is one of the most important coping mechanisms. When you travel, those routine elements often go out the window. This makes it harder to cope when anxiety or depression hits.
If you can keep up with the basics such as brushing your teeth, making your bed, and eating three square meals daily, you'll find you're better able to stay on top of your mental well-being.
If you take medication for depression or anxiety, give yourself the added peace of mind by packing enough to last the duration of your trip. And maybe a bit extra just in case. Make sure you're also aware of the laws surrounding travelling with medication and that you take the right precautions to avoid any trouble.
4. Stay in touch with those who know you best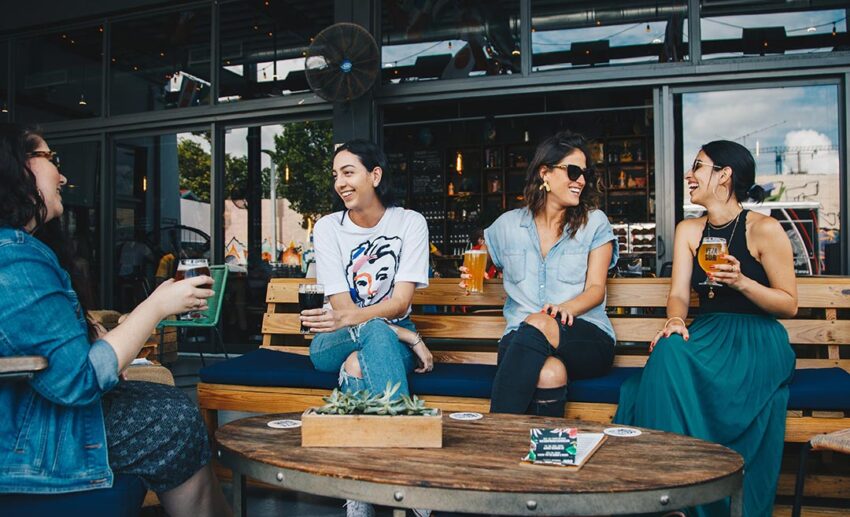 Just because you're not home doesn't mean you can't chat with the people you normally do daily. Yes, conversations are harder if you're in a different time zone or have limited reception. But if you know you need to keep in touch for the sake of your mental health, you can make a plan on how to reach out to friends.
If you're really struggling to have healthy conversations with those back home, you can also reach out to travellers around you. This is actually one of the best ways of staying safe when traveling solo, as you can call on nearby friends for help should the need arise.
5. See if your counsellor or therapist does online sessions
The availability of online counselling has skyrocketed, and you can now have a Zoom session from anywhere in the world. If you have a regular therapist or counsellor, ask them if they can switch to an online session in your usual time slot. This will help you stick to a routine and stay on top of your emotions.
If you don't see someone regularly, it is reasonable to look for a mental health service that provides online sessions that you can book easily while on the road or in another part of the world.
6. Give yourself self-care practices to do when feeling anxious
Self-care practices are so important when you're prone to anxiety and depression. There are numerous techniques you can learn for use in your everyday life, as well as when you're travelling. These include meditation, breathing exercises, visualisation techniques, and yoga.
What's great about these kinds of practices is that you don't need to be an expert in them. You can learn as you go and find out what works to prevent panic attacks, feelings of anxiety, and even bouts of depression.
7. Be gentle with your mind and body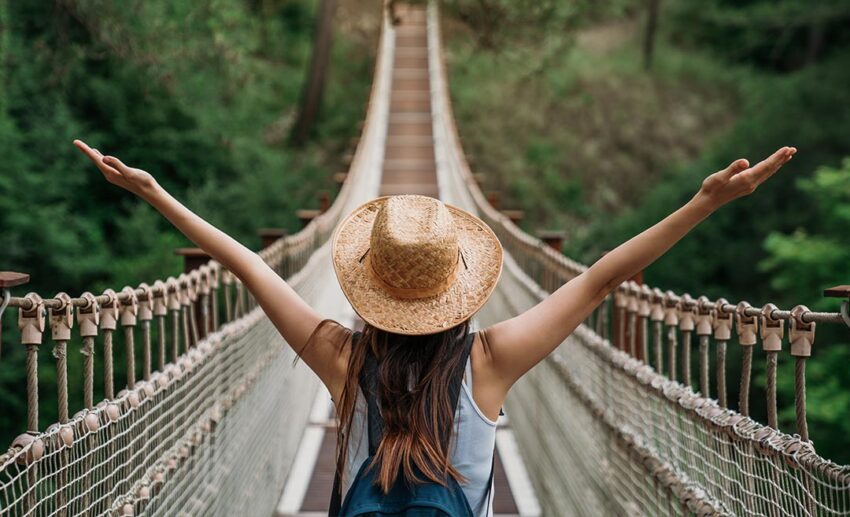 Travelling isn't always easy. You may be off on an exotic adventure and embracing the feeling of being a woman who sees the world, but you're also venturing out of your safe space.
Remember to be kind to yourself and take breaks from the onslaught of seeing new places and enjoying different experiences. You don't have to do everything just because you're on holiday or in a new environment. Do what makes you happy, one step at a time.