Due to the prevalent COVID-19 Omicron variant, Malaysia's endemic stage has been put on hold, and life before this pandemic will seem further out of reach. This means Malaysians will have to grapple with the after-effects of the pandemic that much longer. We can expect a continuous increase in the prevalence of mental health disorders amongst Malaysians, and to meet the demand, we require more mental health resources.
Unfortunately, Malaysia is still lacking in professional mental health support. According to a 2018 study, there is a significant lack of psychiatrists, with a ratio of 1.27 psychiatrists per 100,000 population. This is far from WHO's target of one psychiatrist for every 10,000 people. As for other mental health professionals such as licensed psychologists and counsellors, The Star reports that the counsellor-to-individual ratio is only 1:52,000 when it should be 1:500.
To meet the demands of people seeking help when they're feeling down, several local mental health providers offer Malaysians easier and more accessible ways to seek help through mental health apps. This increases accessibility as anyone who has a mobile gadget and internet access can gain access to a licensed mental health professional. Although online therapy is not meant to substitute face-to-face treatment, several studies show that it can be just as effective in dealing with certain types of symptoms.
Here are five mental health apps that will help connect you to a mental health professional through live chats, online therapy, and other convenient services.
1. Thoughtfull Chat
Founded in 2018 by former JP Morgan Chase & Co Banker Joan Low, who shared that she created the app after dealing with a family member's mental illness. With the help of technology, she wanted to make psychotherapy and mental health accessible to all without losing the warmth of human connection.
On Thoughtfull Chat, users can connect and voice/text message certified mental health professionals with a broad range of experiences, specialities, and capabilities. Additionally, it is subscription-based, which means users will have unlimited access to their therapist, mental wellness learning packs, and self-serve tools to empower them towards better mental well-being. This is significantly cheaper than the standard price of a one-hour session at a private clinic.
Cost: RM199 per month
Download from: Website | App Store | Google Play
2. PlusVibes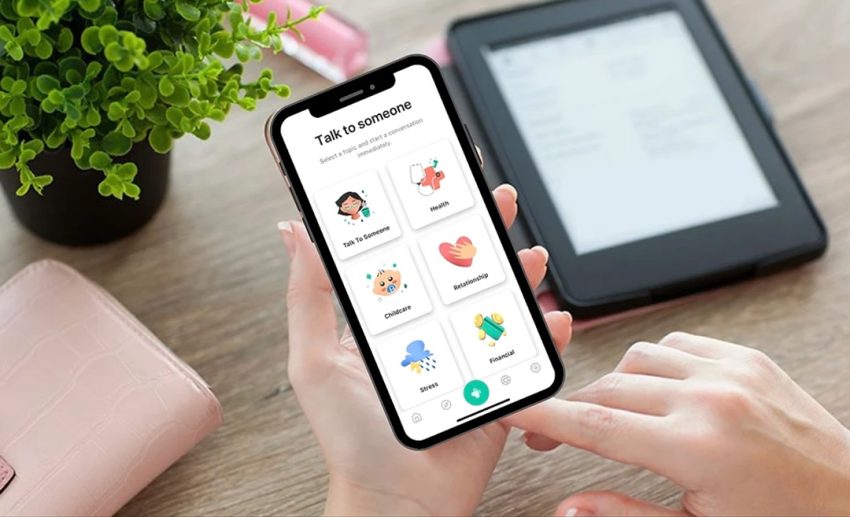 Former business journalist Madiha Fuad (Maddy) founded PlusVibes in 2020 to offer an all-in-one platform to address all mental health needs. Her own experience with depression led to this project, which aims to help people who need a little bit more motivation during the low points in their lives.
Developed with input from both mental health professionals and those facing mental health challenges themselves, this app provides an anonymous chatting service with a pool of volunteer 'Vibers'. Each one is screened to ensure sufficient background and training in psychology and counselling.
While this app is suitable for those who have yet to reach a critical stage of mental illness, anyone can access PlusVibes for free to browse through a great library of motivational videos and uplifting meditation content, which can help ease stress and anxiety. There are also personal monthly assessments to help users identify focus areas for improvement. For those who require more urgent or professional assistance, the app offers a directory of local mental health organisations directing users in contact with a certified therapist or counsellor.
Cost: FREE
Download from: Website | App Store | Google Play
3. The Help Talk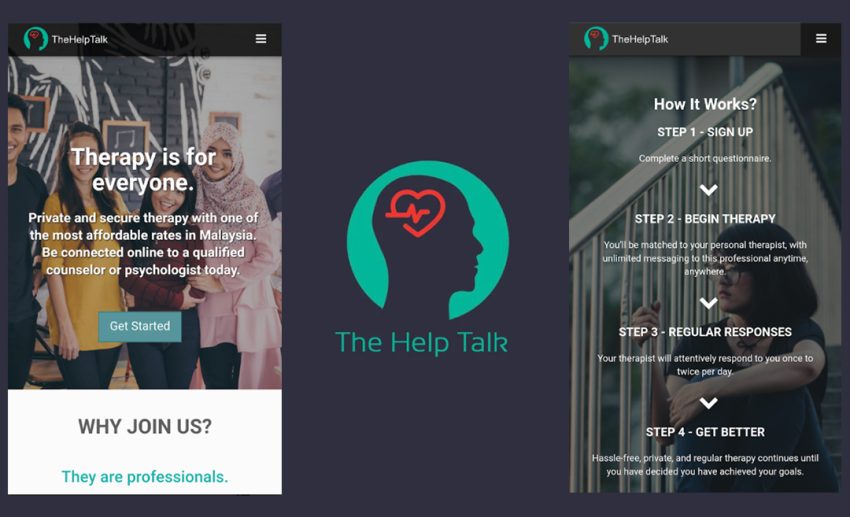 The Help Talk was started by clinical psychologist Alvin Tan and Co-Founders Allen and Jasmine, who realised that many could not afford private counselling services. The Help Talk enable users to message a mental health professional wherever and whenever needed. The therapist will then respond to them once or twice a day from Mondays to Fridays.
The platform's therapists are trained to provide consultation on various issues, such as stress, depression, anxiety, relationship/family conflicts, loneliness, low self-esteem, trauma, anger, and grief. With this app, there is no need for appointments – clients can still seek help at a lower cost, and therapists can provide therapy at their convenience.
Cost: RM192 per month
Download from: Website | Google Play
4. Naluri
Co-founded by Azran Osman-Rani, founding CEO of AirAsia X Berhad, Naluri is a digital health solutions platform helping users identify and achieve their physical and mental health goals. This is made possible through connecting them with a team of health experts, including clinical psychologists, health coaches, dieticians, financial planners, medical advisors, and pharmacists. Thanks to its multidisciplinary team, users can benefit from a holistic approach to health, comprised of both physical and mental wellness.
The app combines behavioural science, data science, and digital design to address medical needs while improving resilience. It encourages users to set their health goals and follow them with progress-measuring tools, peer support groups, and dedicated professional help.
Cost: RM199 per month
Download from: Website | App Store | Google Play
5. Intellect
Okay, so this one wasn't founded in Malaysia, but it's still pretty close to home. And you can still access it from here. Intellect is a Singapore-based mental wellness startup that offers individuals self-help guided programmes rooted in cognitive behavioural therapy (CBT) to help them deal with anxiety, relationship issues, and low self-esteem to name a few. Developed and advised by a team of leading psychologists and mental health experts, the app helps individuals work on their traits, habits, and behaviours.
The paid segment of Intellect, that targets employers, offers a Behavioural Health Coaching tele-health feature that lets users connect with mental health professionals easily and swiftly to help manage workplace issues like burn-out, work stress, and more.
Cost: RM28 per month
Download from: Website | App Store | Google Play