Are you thinking of joining the van life by living in a camper van, a travel trailer, or an RV? Or perhaps you'd just like to enjoy a long-term holiday in a camper van or an RV? When starting out living the van life, or enjoying a long-term holiday in a camper van, most people think that it'll be a difficult undertaking to live within a vehicle for an extended period of time.
However, if you get things right from the get-go, it won't be long before you actually truly start loving the lifestyle (or holiday style). You'll even find it less expensive! To make sure you start off on the right foot, here are some tips and things to consider.
Picking the right van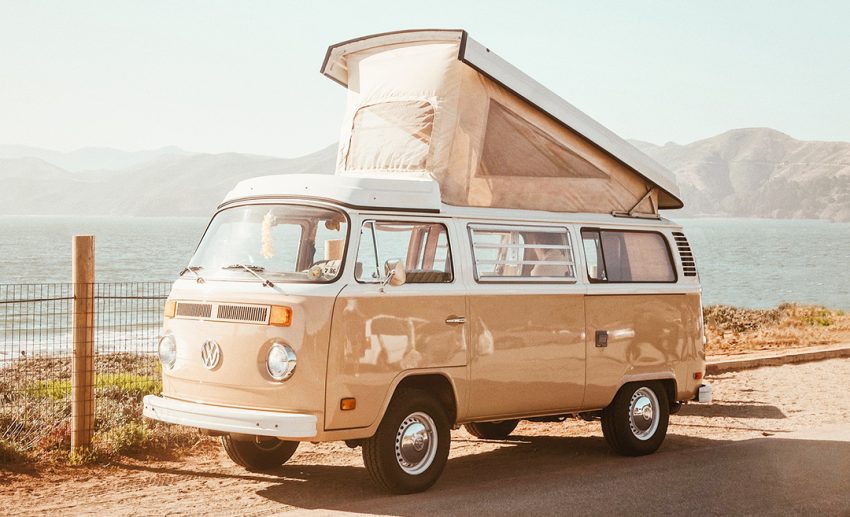 This is the first and most important step in turning your camper van holiday dreams or lifestyle into a reality. You need to pick up a right-sized van that's comfortable for you and your family members. If you pick out the wrong one, you'll wind up feeling uncomfortable and likely have a hard time enjoying your road trip. Consider these things.
4WD vs 2WD
If you're exploring an area where there's snow, then it's recommended you get an AWD or a 4WD. If you're planning to travel in warmer areas, where you don't see a lot of seasonal changes, then getting a 2WD is a great choice.
High top vs low top
A high top van is great for standing but not suitable for parking. Also, bear in mind that t you don't always stand in a van, except to cook. So think hard before going for that high top option.
Old van vs new van
This is also one of the most asked questions of an RV newbie. And the answer is pretty simple. If you're planning to travel a lot or go on an epic road trip, then it's not at all recommended to get an old van because it'll likely come with issues that may cause frustration. If you don't spend a lot of time travelling, or won't be venturing to too many different places, then it's recommended to get a used van.
Must-haves in a camper van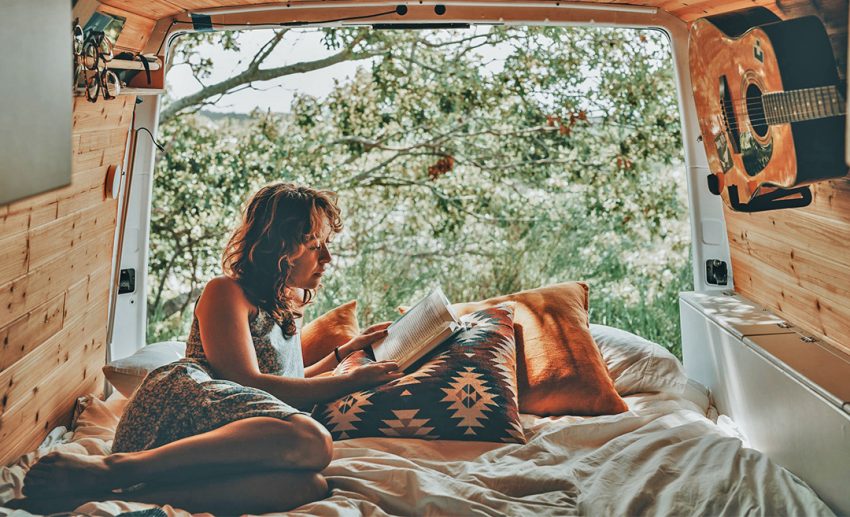 Without comfort, there's no way you'll enjoy travelling in one. If you've bought a small-sized camper van or a small class A RV, then ensure you have certain amenities. Here are some important things you need to equip your vehicle with or choose between.
Bed vs couch
This is one of the major things to be considered. If you choose a foldable bed or a couch, then you need to close the bed when you get up in the morning and arrange it again before going to sleep. However, if you choose a permanent bed, then this won't be a thing. You can simply sleep and get up. On the other hand, a foldable bed will give you some extra space when it's not in use. So, choose wisely.
Install a fan or an AC
If you chose a van that comes with an inbuilt air conditioner, then you don't need to worry about summer. But if you choose a van without one, then it'll be an added cost if you're at a tropical location. If you're not travelling within a hotter clime, then a fan should suffice.
Hook up a fridge
Most full-time RVers will have a refrigerator in their camper van. But, these days, it's essential. So make sure you have one. It'll save you a lot of time making countless stops for groceries that could otherwise remain fresh for an extended time in the fridge.
Deep cycle batteries
If you are planning to travel long distances then it is recommended you equip your vehicle with a deep cycle battery. Think of these as the marathon runners of the battery world. You'll be saving yourself a lot of heartache and stress with one of these, so it's more a necessity than it is a recommendation.
Preparing for life in a camper van
One of the best pieces of advice we can offer you is to keep things minimal. It's very easy to fill your camper van with a lot of things. So, as difficult as it is to whittle down what you really need, please do so.
For instance, choosing the right clothes. If you're travelling to hotter areas, then bring your cotton garments with you. If you are travelling to a colder locale, then, of course, take your thicker, warmer pieces. But bring just enough — you can always do your laundry while travelling.
That said, there are some things you simply can't do without. Here they are.
Bring basic tools
You don't know what may happen at any given moment. From repairing your air conditioners or solar panels to fixing a broken cupboard hinge, a toolbox is a must-have.
Emergency items
If you sustain a minor injury, then there's no need to rush to a clinic or hospital if you have an emergency kit on hand. You can just clean your injury with an antiseptic liquid and apply a bandage. Also, ensure that a fire extinguisher is among your emergency items.
Finding the right areas to sleep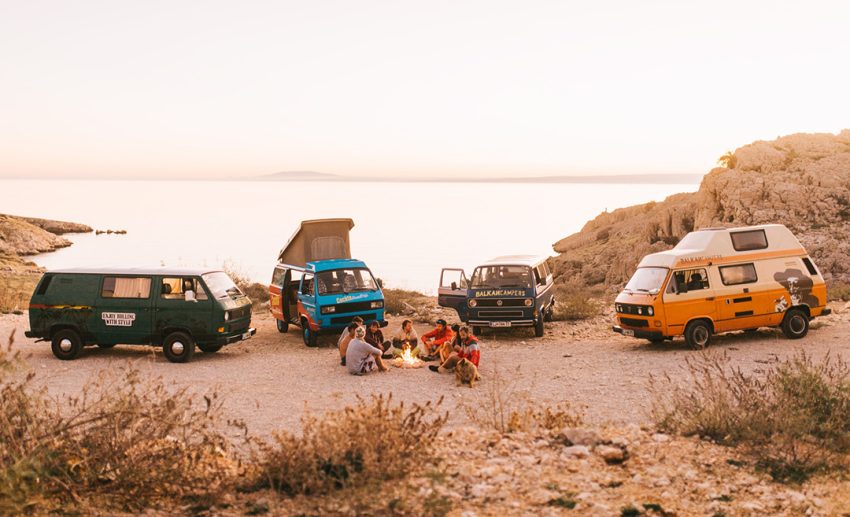 If you are planning to sleep free of cost or with cheaper rates, then there are some ways. If you don't want to spend a lot of money on campsites, then these are the best options you can look out for.
Tesco or any hypermarket
Tescos, along with some convenience stores and hypermarkets, are usually open for 24 hours. A lot of the time, their parking lots are open and free to use too. Sure, it's not a glamorous camping site, but it's an option to consider (as long as you're permitted to park overnight, of course). If you feel hungry, you don't need to venture very far to get your food.
Rest stops and gas stations
You can also consider stopping over at truck stops or rest stops. An alternative option is to sleep at gas stations by seeking their permission. The trick to getting permission is to first fill up your tank and ask the attendant. Nine out of 10 times, the answer will be yes.
Campsites
If you're willing to spend, you can choose to sleep in campgrounds or campsites. But be advised to reserve your spot before going to said campsite or campground in advance. The last thing you want is to drive a long way only to reach your destination and find that you've got no place to rest.