Globally, the number of female business travellers is steadily increasing since more women are working than ever before. Looking back, it has been a phenomenal change over the past century, borne out of necessity and better rights. However, more business travel for women also means conquering unique challenges specific to us, with 70% of corporate travel buyers agreeing that women face higher safety risks.
Companies have a duty of care to fulfil as part of their travel risk management. But when things go wrong, even the best travel policies can fall short. So, how can women be better protected against theft, harassment, and other common fears?
As business travellers, we must be savvy and aware of these risks to handle challenging situations if and when they are thrown at us. On top of understanding your company's travel policy, empowering yourself to be in control of your safety and learning from other seasoned travellers can be beneficial.
We garnered some helpful coping tips and real-life experiences from women business travellers to help you when you're travelling for work.
1. Safety above all else
A concerning 9 out of 10 women revealed they experience safety-related issues during business travel – women book their hotels with safety as one of the main considerations. "What I always find that springs to my mind when planning a business trip is the thought that 'I bet most businessmen aren't doing this'," shared founder of Petsmitten Media, Erika Barnes.
"I find myself vetting pretty much everywhere I go for safety before I even set off. Is the hotel in a safe area? Is the restaurant we'll be eating at in a safe area? How long is the walk between the two, and is it safe?"
Harassment can range from unwanted attention down to non-consented advances. While we work towards a better future for women in the workforce, here are some tips by fellow women business travellers who've sadly experienced them firsthand:
Book hotels at your company's prepared roster of recommended, approved, and partnered hotels.
Keep in touch with your travel manager or immediate supervisor.
List down emergency hotlines specific to the area you're travelling in.
Put tape over your hotel door's peephole.
Ask the hotel in advance not to announce your room number when you check in, as this may result in strangers overhearing. Instead, request for the concierge to point at the room number upon handing your keycard silently.
Pre-book airport transfer service in advance.
Activate location services on your phone and share your location with trusted people. Apple users, you can try downloading the Find My Friends app on your phone; this will help your loved ones track you easily.
Lastly, do comprehensive research on the place you're going to. If your company uses a travel management platform, consider geographical risks to prepare better.
2. Avoid disappointment by being prepared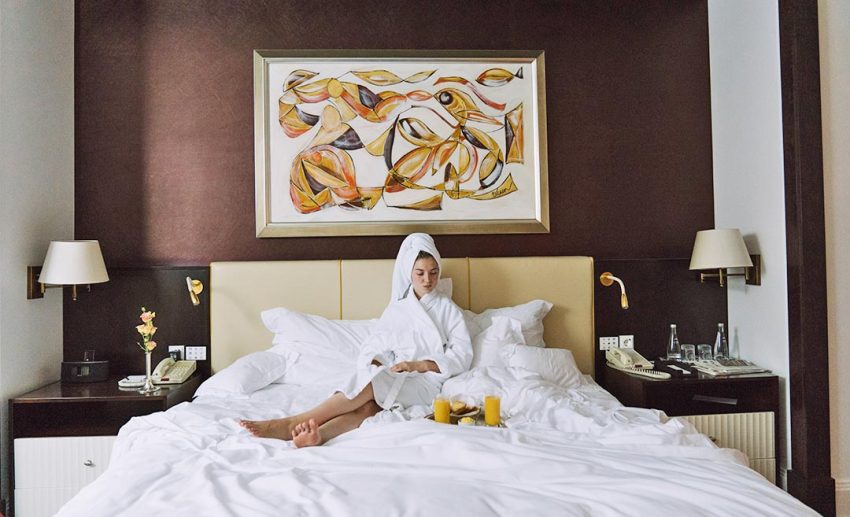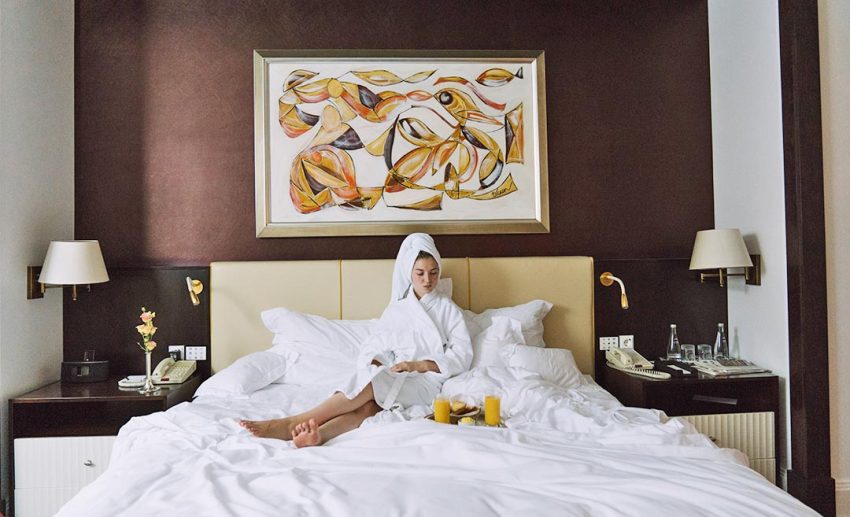 It's no surprise that women pay attention to the small details when booking a hotel. And we're the ones who tend to look more into the amenities offered: hair dryer, straighteners, and laundry services, to name a few.
This distinct characteristic challenges hotels and airlines to accommodate and deliver. In addition to that, in a quest to get cheaper deals, travel managers tend to get negotiated rates from accommodation providers, which frequently result in poorer quality of both the room and service – driving women further into a pit of disappointment.
Bring up your concerns to your company or travel manager. If you're on a business trip, your company will benefit from you performing your best and are likely to listen to your needs. While not ideal, you may want to upgrade your flight and accommodation out of pocket. Think about what is important to you ahead of time to prevent getting caught off guard.
3. Beat the loneliness
A huge 20% of business travellers have expressed that personal life, finances, and work productivity take a hit because of frequent work trips. With the difficulty of keeping in touch during business trips, we see how it can affect relationships, missing out on life milestones, and being apart for long periods. These challenges can make work trips a little lonely, no matter how grand.
Though getting to travel for work can be exciting, this initial enthusiasm soon wears off as business travellers realise its effects. More planning and better management must be in place to cope with this.
Think about what you want to do with your downtime; whether it's rest or going around. Be sure to plan it well to avoid the regret of not optimising a business trip. Find a community of women ahead of time through groups like Host A Sister to show you around a new city or have a laugh with.
Another good way to use your free time is through networking and making new connections. If you get sent on business travel often, take advantage of this opportunity to learn from other diverse individuals, challenge your mindset, and look for experiences that will further your personal development.
Making new friends will help with the sadness of missing out on your loved ones' lives. Use technology to keep in touch with them and make the most out of layovers by sending quick updates to people back home. Business travel can be a lot; fortunately, it can lean on the side of the traveller a lot too!
4. Get acquainted with cultural differences
Another challenge faced by women business travellers is dealing with different cultural norms. Caitly Parish, CEO of fashion brand Cicinia, shared, "In some cultures, women are not permitted to shake hands with men or engage in eye contact. It's vital to be familiar with these traditions before you travel so that you can avoid any potential misunderstandings."
Commonly, countries in Southeast Asia and the Middle East have such norms in place. However, it's ideal that you do a quick search on etiquette and cultural practices every time you go to a new place. Especially when you represent your company, it's good practice not to offend anyone out of sheer ignorance. After all, first impressions last.
5. Prepare for discrimination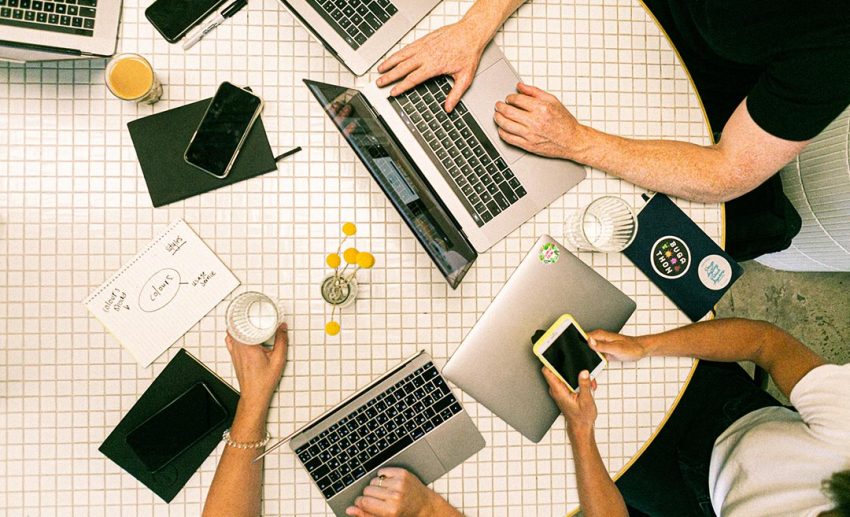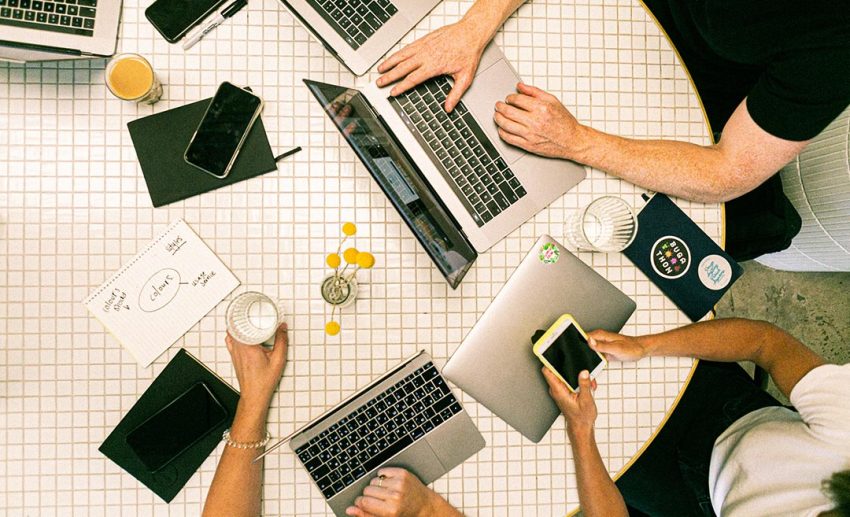 Becky Moore, the founder of Global Grasshopper, said, "Women can also face discrimination in the workplace, both subtle and overt, which can make it harder to be taken seriously as a professional. "
Patrika Alis Cheston, an event organiser, added to this by saying, "The most prominent challenge is not being taken seriously in public spaces. I've had older men decide that I need instructions on how to navigate the security checkpoint when I had no issue moving through the line.
I can recall too many flights where a man felt comfortable encroaching upon my designated seat space. Often, even when I arrive at the business event, people automatically assume that I'm an assistant or junior role and are surprised to learn that I'm in charge."
Patrika advised other women who feel this during business trips, "Don't underestimate the power of presenting yourself with confidence (even when I'm battling serious imposter syndrome). Many women, myself included, have been conditioned to shrink themselves to accommodate men, and these tendencies are so easy to fall back upon when in stressful travel environments.
When I feel overwhelmed or frustrated with a situation while travelling, I take a moment to take a deep breath and imagine myself growing into a giant. It sounds silly, but it works and gives me a boost of confidence to say what I need to say!"
6. Use technology for a safer business travel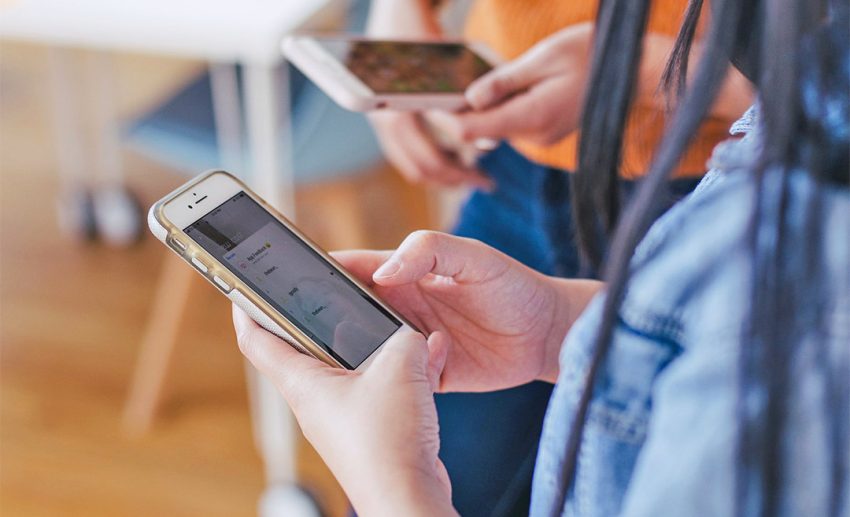 Being safe on your business trips gives you the peace of mind and confidence to be your best self. Business travel management using technology like TruTrip means better safety, efficiency, and comfort.
If you run a company or travel for work often, look into how the right travel management platform can ease planning, provide timely risk information, travel alerts, safety monitoring, and more.