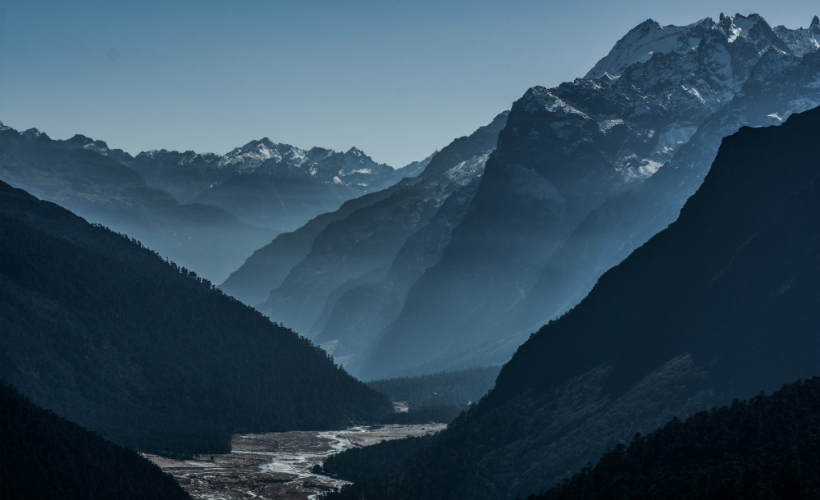 Nestled amidst the lofty snow clad mountains, blanketed by verdant forests, and fed by gushing glacial waters and cascading waterfalls is Sikkim. This northeastern state in India is far from the concrete cityscape, making it a great holiday destination for nature lovers and adventurists. It's a photographer's haven as well, offering spectacular panoramas that are indeed a visual treat.
Trekking is the best way to explore Sikkim's natural setting as it allows you stray off the beaten track. In doing so, you'll find yourself winding through pristine terrain, lapping up the beauty of the surroundings, and rejuvenated by the cool fresh mountain air. The dominating Mount Kangchenjunga in the background, smaller peaks, and the clear lakes dotting the terrain prove a great inspiration for trekking aspirants.
Trekking tours in Sikkim cater to novice and seasoned trekkers alike, as they include several trails to suit different levels of expertise and comfort. Short and easy treks are ideal for novices, while the more strenuous and longer tours test the resilience of experienced trekkers. All in all, Sikkim is home to some of the most challenging and stunning trekking trails that ardent trekkers simply must explore.
The Varsey Rhododendron trail
The Rhododendron trekking trail through Varsey town (also called Barsey) is a nature lover's delight. Here, you'll witness large expanses of lush green terrain awash with bright red Rhododendron flowers set against a backdrop of mountains and clear blue skies.
There are different trekking tours that pass through Varsey. The Hilley to Varsey trail through the Rhododendron Sanctuary is a short and popular four-kilometre trek of moderate difficulty.  
Impressive visuals greet trekkers at Varsey on the Singalila Ridge. Longer treks cover Ravangla, Maenam, and Yumthang Valley, with some of them even going past Varsey and on to Uttarey, Deoningali Dhap, and right to Chiwa Bhanjyang on the Nepalese border. Spectacular views of the Kanchenjunga peak prove quite rewarding when not blanketed by clouds.
The Yuksom-Dzongri trail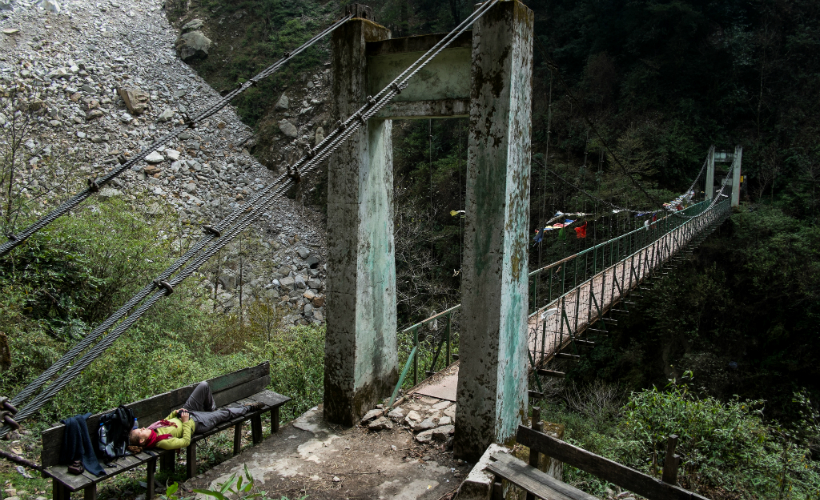 The trek to Dzongri from Yuksom is a relatively easy and scenic one, leading you first to Tshoka through Sachen Camp and Phethang before culminating in Dzongri. This high altitude tour is typically covered over five days. Expect to see awe-inspiring views of several mountains like Kanchenjunga, Simvo, Pandim, Kabru, Frey, Kumbhakarna, and other peaks from the view point at Dzongri La. This trail is actually a shorter part of the longer Goecha La trek from Yuksom.
---
Looking for a more colourful trek? Look no further:
---
The Yuksom-Goecha La trail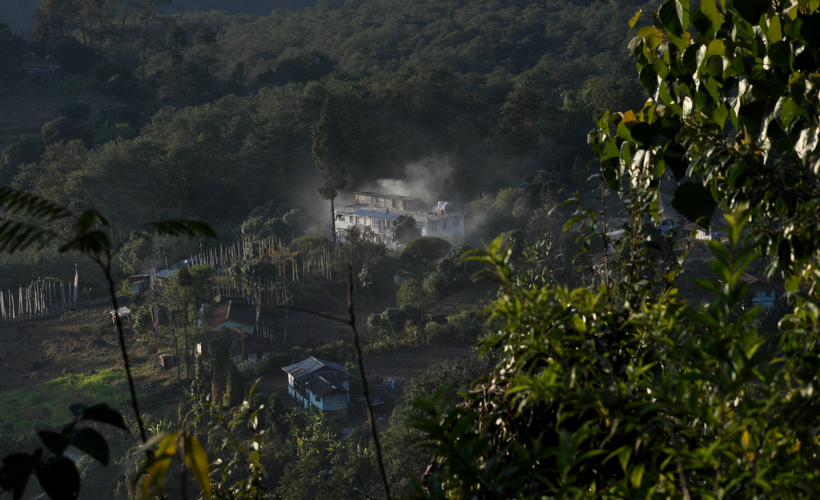 Yet another popular trekking route, the trail to Goecha La pass also starts at Yuksom, home to several beautiful monasteries and also the Khecheopalri Lake. The gradually ascending trail runs through Tshoka and Phethang to Dzongri, from where it goes further to Laxmi Pokhari Lake and verdant valley of Thangsing. With Mounts Kanchenjunga and Pandim looming in the horizon, the colourful monasteries at Thangsing make for a pretty picture.  
The trail from Thangsing leads to Lamuney Campsite, Samiti Lake, Zemathang, and onwards to Goecha La (nearly 5,000 metres above sea level) close to the base of Kanchenjunga. The 10-day tour is moderately demanding and strenuous at places, but the panoramic views are simply priceless!
The Green Lake trail
Though not as popular as the Goecha La trail, this route to Green Lake at 5,050 metres elevation is probably the most scenic and beautiful in Sikkim. This trek spanning 10-15 days is a tough one too, and most suited to experienced trekkers.
Located in a vast green pasture bordered by alpine trees, Green Lake stands right at the base of the Kanchenjunga massif, offering impressive views of the Kanchenjunga peaks (Main, Central, South, and West) and Kangbachen.
To get there, you'll need to make your way through alpine forests and across mighty rivers. The trail begins at Lachen and runs through Tallem, Jakthang, and Yabuk, across the moraines of the Zemu Glacier, to Lhonak Valley, and along the moraine ridge to Green Lake.
---
Start easy with these trekking trails recommended by the Amazing Trekkers Club:
---
The Singalila trails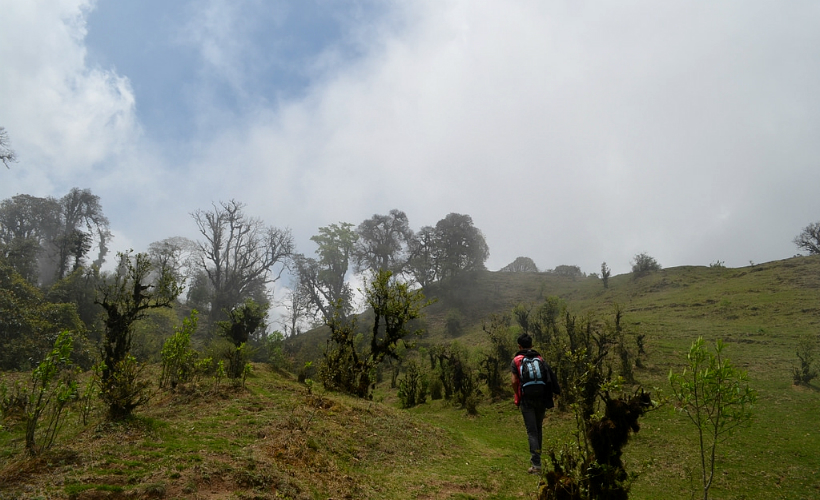 Singalila Ridge runs along Darjeeling and Sikkim, bordering the adjoining Nepalese territory. There are several trekking tours that run through this ridge that's also home to Varsey. The Singalila-Phalut trail passes through Hilley, Varsey, Deoningali Dhap, Thulo Dhap, Phoktey Dara, Singalila Pass, Phalut, Gorkhey, and Bhareng.
The Uttarey-Singalila trek, Singalila-Sandakphu trek, and Yambong-Singalila trek are other trails that cover this immensely scenic terrain. Whichever you choose, they're all replete with breathtaking views of the high peaks arranged in a 'Sleeping Buddha' formation. Trekkers can catch glimpses of Mounts Everest, Kanchenjunga, Lhotse, Frey, Jupono, Kumbhakarna, and Kabru on this journey. These trails too are for seasoned trekkers.
The Darjeeling-Kanchenjunga trail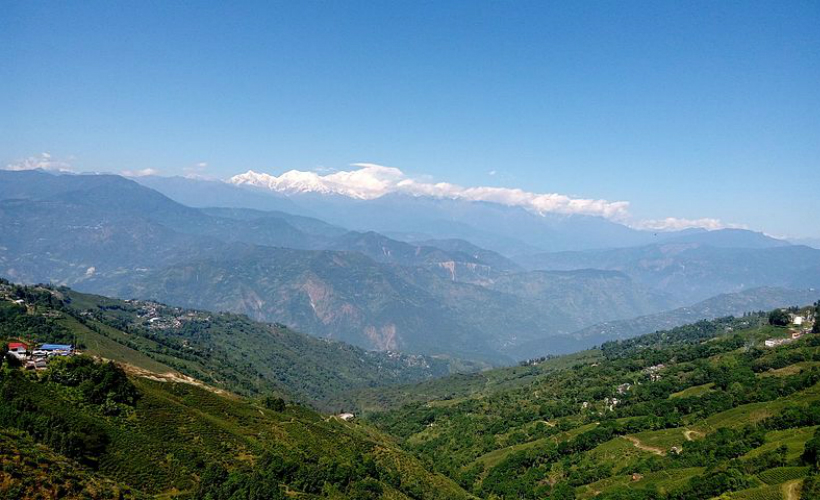 One of the best but most strenuous trails is this one that starts from Darjeeling in West Bengal. It leads to the base of the Kanchenjunga massif. Trekkers should expect to be on the move for over two weeks before reaching their destination.
Every stop en route is scenic, offering a fresh view of the mighty Himalayan peaks as you progress through the trail wandering through forests, vast meadows, impressive monasteries, rivers, lakes, remote villages, and nomadic settlements.
The journey starts at Manebhanjyang, passing through Tonglu, Gairibas, and Sandakphu on the Singalila Ridge, moving on to Phalut, Raman, and Rimbik before a break at Yuksom. From there, trekkers will take the trail to Goecha La to get to Kanchenjunga Base Camp.
Trekking is an integral part of most Sikkim travel packages. Trekkers of all levels can select a suitable Sikkim trekking package to explore the trails that best suits their fitness levels. Do note that entire tour may not be on foot as some of them also include visits to monasteries and sightseeing.  You also get to travel by car to the nearest village/town on the highway from where the trek actually begins and ends.
Whatever your choice, every trekking trail in Sikkim presents a unique experience. It's just for you to decide which among them you like the best!
Get all the latest travel stories from Zafigo. Follow us on Facebook, Twitter, and Instagram.