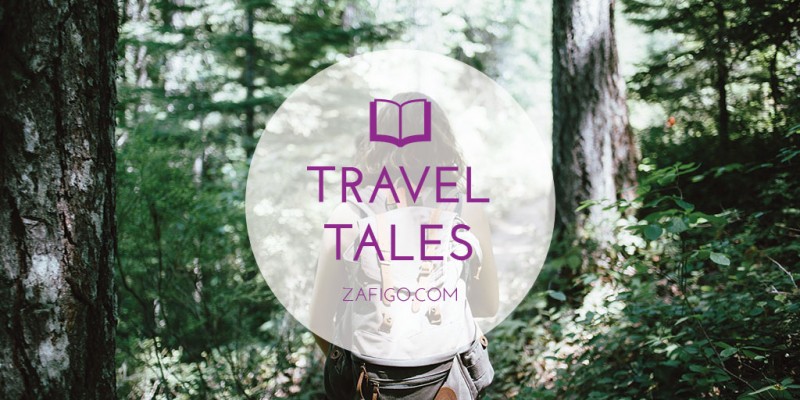 I finally found time to sit myself down this morning to pause, reflect and journal while James Arthur played in the background. It's the last day of 2016 and with the beckoning of a new year in literally a few hours, there is a certain degree of anticipation and eagerness to be able to kickstart a fresh beginning, be it in relationships, finance, health or leisure. For travel junkies like myself, here are some questions to reflect on:
1. What am I doing that will help me get closer to my dream of travelling wider and further?
If you're willing to commit to travelling wider and further, start a dedicated travel fund to enable future travels. I did that by setting up an automatic transfer at regular intervals into a bank account that I promised not to touch for non-travel related reasons. Intentionally depositing money into a specific travel fund is vital, rather than opting to take out money from my bank account when a travel plan comes up. Make this a habit and more importantly, stick to it!
2. How does travelling make me feel?
Anyone who knows me well know that travel is my adrenaline fix, it makes me feel alive. Planning and preparing for a solo trip is always exciting (and necessary) but I've also learnt to never plan 100% for a trip; it's just as important to be present in the moment. Spend time with the locals, initiate conversations with fellow travellers and learn about their quirks, wander onto off-beaten tracks, devote that extra hour reading that book by a café with an impeccable view… Travel teaches me to lose myself in the arms of a new uncharted territory, it breeds adaptability and resilience – things that cannot be learnt from textbooks.
3. What is my dream/target destination?
I have never had the luxury of planning for a dream/target destination because my previous salary never allowed for it. Nevertheless, as per the first question, I'm planning to save up for a trip to visit my best friend in her home country, Germany. While I have already visited Germany three times, I always love returning to that country because it's the land of sauerkraut, bratwurst sausages, Glűhwein (German mulled wine) and the best Christmas markets! It's also where my second family always warmly welcomes me into their homes to spend Christmas and New Year's.
4. What useful travel hacks did I pick up?
I cannot stress the importance of scanning your identification card, passport, travel itinerary and email it to yourself so that you have a digital copy of it in the event of loss or theft. On top of that, I also save a copy of the documents in Dropbox (make sure to check the option for 'Make Available Offline' too). You don't want to ever be caught in a dire situation whereby your passport may have been stolen and you have no way of proving your identity when making a police report.
5. What are the travel habits I intend to continue?
This idea stemmed as an improvisation to my original intention of keeping a travel journal. But I realised that, most times, I return home from my holidays with only blank pages and disappointment. The solution: Postcards to myself.
Whenever I travel, I make it a habit to look out for eye-catching postcards, take five minutes to jot down my thoughts – what I'm doing, who I'm with, why I was in that particular country – then slap a stamp on it, address it to myself back home, and drop it off at the nearest post box. And voila! Upon returning home, I already have a tangible collection of memories from my trip! It's my personalised way of documenting my journey, one postcard at a time.
6. What kind of traveller am I?
Being only in the infancy stage of wanderlust, I've come to realise that I am definitely a budget backpacker who would rather spend money on food and experiences than luxurious accommodation. At the end of the day, my accommodation is solely for me to sleep and shower, because more often than not, I will be out for more than 12 hours exploring. I would also usually not opt for hotel breakfasts if it cost me more. Youth hostels are the best as they are usually centrally located, affordable, and provide opportunities to meet fellow travellers. Backpacking has also taught me to pack only the necessities and eliminate any junk.
7. What is the one travel skill I hope to pick up?
The skill of reading an old-fashioned paper map! Travelling in the digital age, I realise that I rely on Google Maps too much. Even though it has an 'Available Offline' option which is beneficial whenever you are not connected to the Internet, I would prefer to know how to read, understand and interpret a paper map and navigate myself from Point A to Point B. Once I am able to do so accurately and within a short span of time, I would feel more confident to travel in the future.
May your year ahead be filled with more unexpected, crazy, adventurous and spontaneous travels for my fellow wanderlust-loving Zafigo readers!
Read our last Travel Tale: "7 Lessons Learnt From My First Trip To India" 
Here's your chance to get published on Zafigo! We want your most interesting Travel Tales, from memorable adventures to heartwarming encounters, scrumptious local food to surreal experiences, and everything in between. They can be in any form and length –short stories, top tips, diary entries, even poems and videos. Zafigo is read by women travellers the world over, so your stories will be shared to all corners of the globe.
Email your stories to editor@zafigo.com with the subject line 'Travel Tales'. Include your profile photo and contact details. Published stories will receive a token sum.