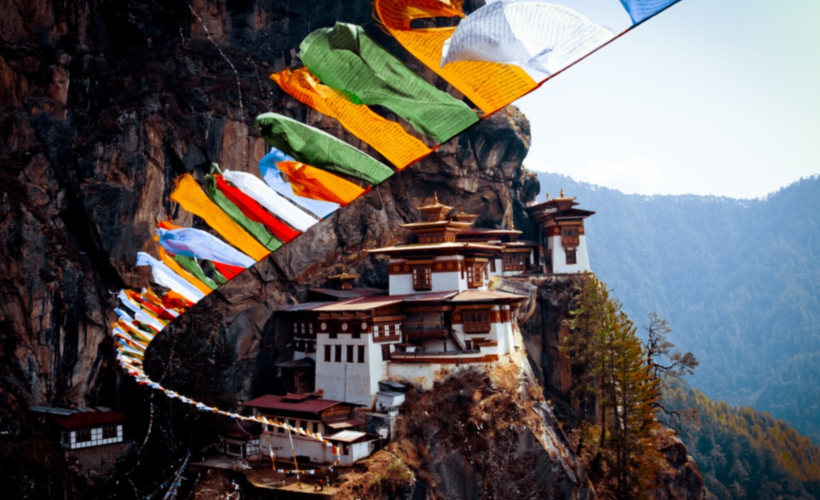 In an open space of rice fields, a gate made entirely of leaves is set on fire. The villagers and spectators gathered around are required to run under and through the gate to be relieved of their sins, bad karma, and all evils. No, it's not a circus, and yes, it's safe.
This ritual, known as 'mewang', literally translates to 'fire blessing', and is an integral part of a dance called the 'tercham'. Tercham is a religious mask dance observed once a year in central Bhutan, in an area known as the Bumthang Valley. The mewang and tercham are part of a popular Bhutanese festival known locally as the Jambay Lhakhang Drup.
Every year, thousands of devotees congregate at the valley to witness the unique festival and get blessings while tourists are drawn in by the unique dance. It's important to note that jeering at or heckling the dancers and taking pictures is illegal.
The story behind the festival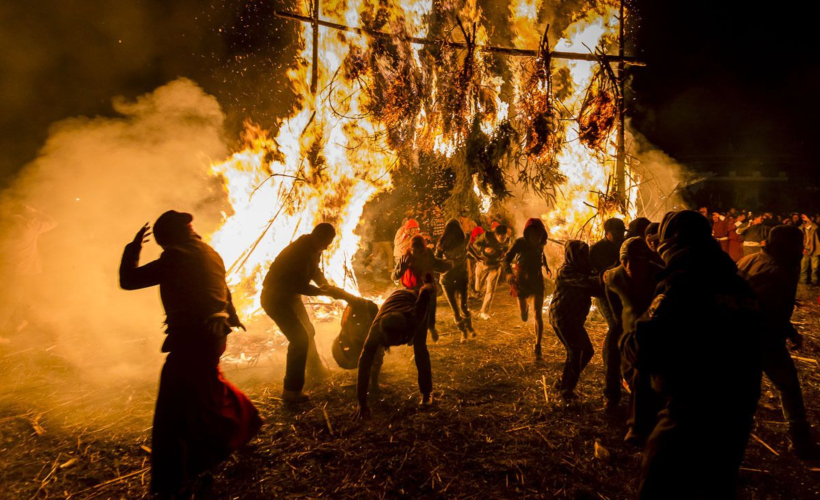 Tercham, or the naked dance, is a unique dance that is performed in honour of Buddhist master/saint Guru Padmasambhava. While no accounts on the origin of the dance have ever been found in black and white, local folklore states that the dance was first introduced and performed by the saint himself in the 8th century.
He did this to distract and subdue demons that were impeding the construction of a temple in Nabji-Korphu in Trongsa district. The temple was being built by the four daughters of King Sindhu Raja. When the demons obstructed the construction, they looked to Guru Padmasambhava for help.  When Guru performed the powerful naked dance, the demons were all in awe, and the temple was fully erected without any hindrance.
The men behind the masks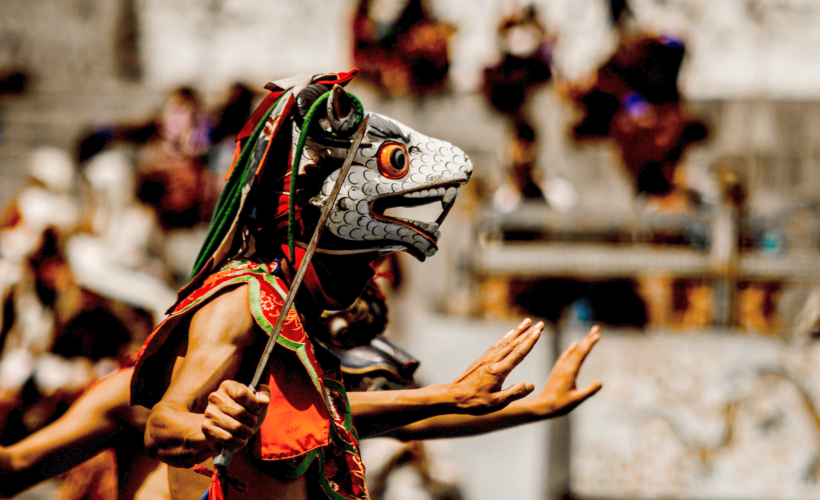 Tercham starts with a group of 12 naked men marching in centre stage. Their faces are fully wrapped with a white cloth, and often, they wear carved masks to hide their identity. The men perform a series of meticulously-choreographed dances before blessing the onlookers.
These brave men are chosen from a number of volunteers and the names are strictly confidential. Before show time, these men must commit themselves to a demanding religious procedure. They're also to abstain from any sort of sexual activity and are bathed in clear water infused with incense leaves and flowers. Of course, they must also undergo meticulous training and rehearsing for the grand event.
The reason behind the masked dance
On the other hand, tshechu, or mask dance, is a colourful celebration of culture and tradition, and is also an essential part of Bhutanese culture. The dances are a representation of Buddha's doctrines, an illustration of history in the most beautiful and theatrical way, and a showcase of real-life events with religious morals or to honour Guru Padmasambhava. Most of the time, the dances are performed by the monks, and in some cases, by laymen.
Tshechus are observed throughout the country during different seasons, and witnessing these dances is understood to be essential in Buddhist belief.  Tshechu literally means '10th day' and usually happens on the 10th day of every month all around the country.
The performers are dressed in long colourful silk and brocade robes that sweep the floor as they swirl and twirl, making their way to the centre of the stage. Their faces are masked by exquisitely-crafted masks that represent different pantheons of gods. Tshechus takes place on vast courtyards of colossal fortresses called 'dzongs', and the spectators gather around in anticipation as the events that follow are said to cleanse one of their bad karma and all evils.
Booking a trip to Bhutan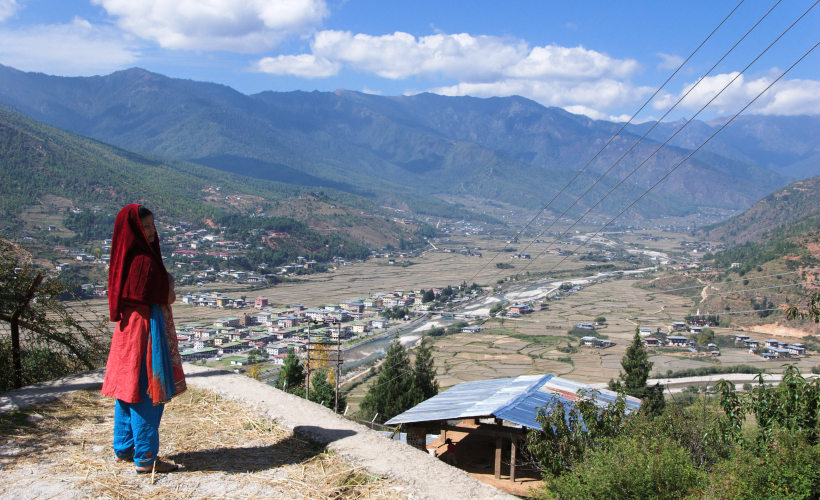 Bhutan is a mythical land full of mysteries and stories untold. Travelling to Bhutan is the only way to discover more and experience this rich cultural heritage for yourself. Also, getting there is easy. There are just a number of things to keep in mind.
All travellers must book their trip with an authorised travel agent in Bhutan.  The agent will assist travellers with flight and hotel reservations and also help with visa processing. You must make an advance payment of your booked tour set on a daily tariff of USD250 per person per night during peak seasons, and USD200 during lean seasons. The tariff rate includes 3-star accommodation, three meals a day, all ground transportation, and an English-speaking personal guide along with a driver.
Flights to Bhutan
Visitors will need to take a flight to Paro International Airport. Druk Air and Bhutan Airlines operate inbound flights to Paro, Bhutan from selected destinations like India, Nepal, Thailand, Bangladesh, and Singapore. Now you're all set to go!
Get all the latest travel stories from Zafigo. Follow us on Facebook, Twitter, and Instagram.