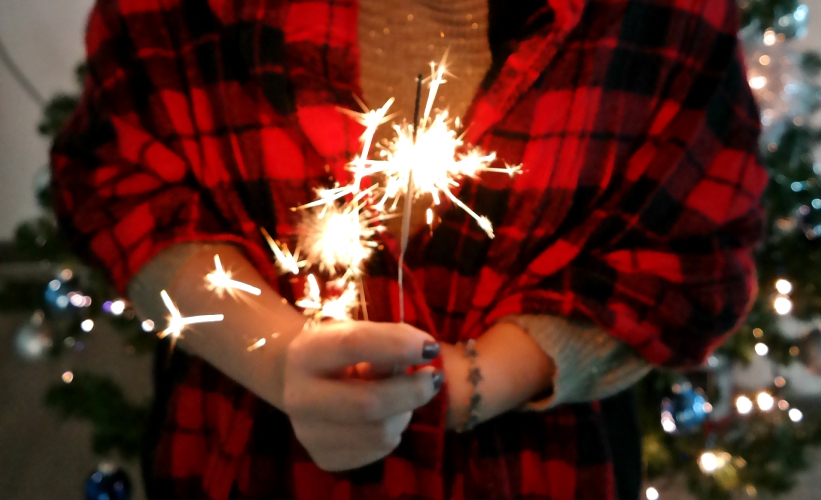 I like my Christmas cold and cosy, but after spending three Decembers away from home, I've realised that every country has its own way of celebrating. If you happen to be travelling around Asia this holiday season, go with the yuletide flow and embrace these traditions.
Japan – A bucket of Christmas chicken
While the rest of the world labels Christmas a family holiday, Japan turns it into a romantic Valentine's Day-like celebration. Couples take each other out for a customary meal of roast chicken and cake. The latter is typically a rice shortcake decorated with strawberries and Santas, and is almost too pretty to eat! Before indulging in that, couples will first tuck into fried chicken from KFC. 'A bucket of Christmas chicken' is sometimes ordered months in advance, to avoid the long waiting lines on the day itself. This tradition began when the fast food chain launched its "Kurisumasu ni wa kentakkii!" (Kentucky for Christmas) campaign in 1974. It was so successful that the practice became a mainstay.
Indonesia – Traditional wayang kulit and gamelan
Since Christmas falls during the mid-term school holidays, Indonesians generally travel back to their hometowns to celebrate Christmas with their families. There are no big crowds and resounding bells, but people take the opportunity to gather and enjoy each other's company. Families often try to catch a wayang kulit (traditional puppet shadow play) performance or attend a gamelan (traditional orchestra) show.
South Korea – East meets West
Typical Christmas traditions are given charming Korean twists. For one, instead of baubles, Koreans decorate their Christmas trees with silk slippers and traditional drums. The turkey is replaced by bulgogi (barbecued beef), sweet potato noodles and of course, kim chi. Santa makes his presence as well, but clad in a green cloak and instead of a pointy cap, he wears a traditional flat-topped Korean hat. You also get to sing along to Christmas songs in K-pop style.
Malaysia – Eat, shop and be merry
Christmas is a national holiday in Malaysia so everyone gets into the spirit, even if they may not be celebrating it as a religious occasion. Malaysians embrace much of Western Christmas practices, including gift exchange, roast turkey dinners, carollers, and church mass.
The first signs of the season are usually spotted at the shopping malls, which try to outdo each other with their elaborate decorations, providing plenty of photo opportunities for shoppers in between hunting down gifts. Shops usually start their Christmas sales in November while hotels, restaurants and cafes launch their special menus and start accepting dinner reservations. In recent years, people have taken to dressing up their cars like reindeers, complete with antlers and Rudolph's red nose!
Philippines – The longest Christmas season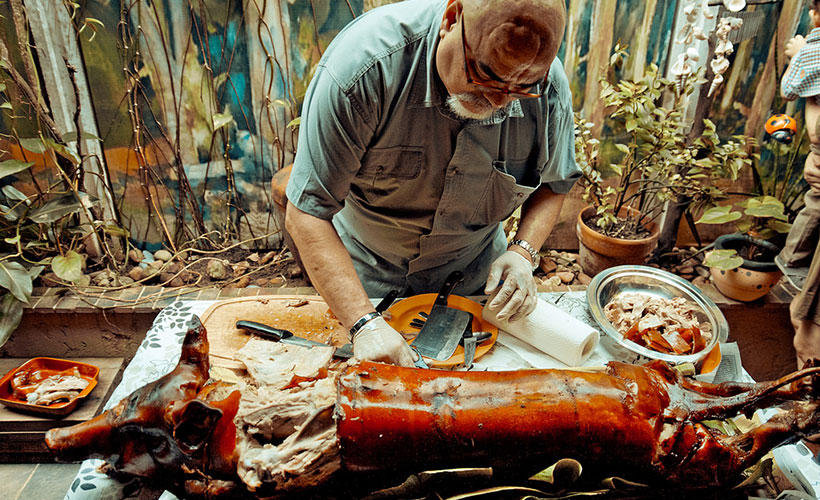 A Filipino Christmas should be on the top of every traveller's bucket list and here's why: First of all, they have the longest Christmas season in the world, with celebrations starting in September and stretching all the way to January. Secondly, Mariah Carey fans will be more than satisfied as All I Want for Christmas conquers the airwaves every day. Thirdly, the Philippines offers its own version of a white Christmas – with endless white sand beaches!
The main celebration kicks off right after midnight mass, with a feast of ham, puto bumbong (sticky rice), bibingka (rice cake), chicken galantina (stuffed chicken), fruit salads, fruit cakes and among big families, a whole roast pig or lechon.
Hong Kong – A winter spectacle
Streets, buildings, shops, malls, hotels, restaurants, and theme parks in Hong Kong join forces to turn the holidays into the glamorous WinterFest that lasts for weeks and ends in a fireworks climax over Victoria Harbour on New Year's Eve. Essentially, the entire city looks like a gigantic gift wrapped in tinsel, baubles and bright lights! An annual highlight is the 18-metre-tall Christmas Tree at Statue Square in Central.
Vietnam – Crazy crowds and traditional foods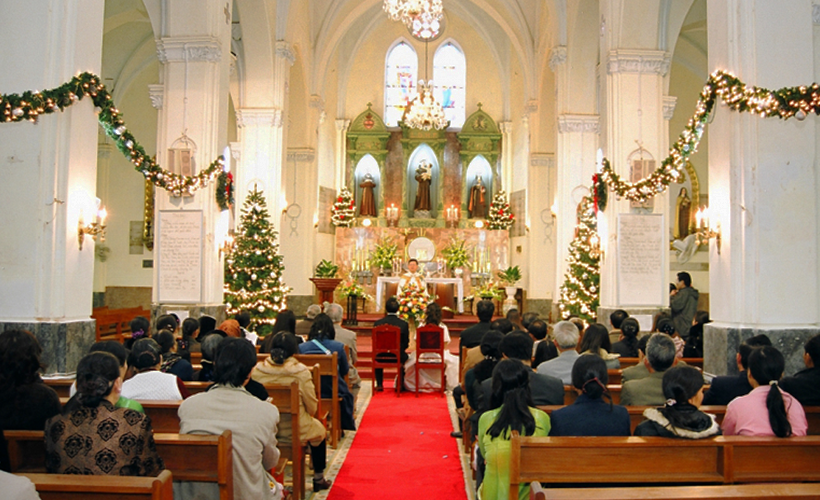 Christmas is becoming increasingly popular in Vietnam; businesses love putting up decorations way in advance and never really take them down. Christian families come together to give presents and candies to children, and indulge in a traditional meal of local delights, ranging from spring rolls to hot pot and for some families, even dog meat.
On Christmas Eve, there will be street festivals featuring food stalls, live music, decorated churches. Word of caution: Christmas in Vietnam is not for claustrophobics, you're guaranteed to be standing skin-to-skin with strangers as the streets can get incredibly crowded.
Get all the latest travel stories from Zafigo. Follow us on Facebook, Twitter, and Instagram.