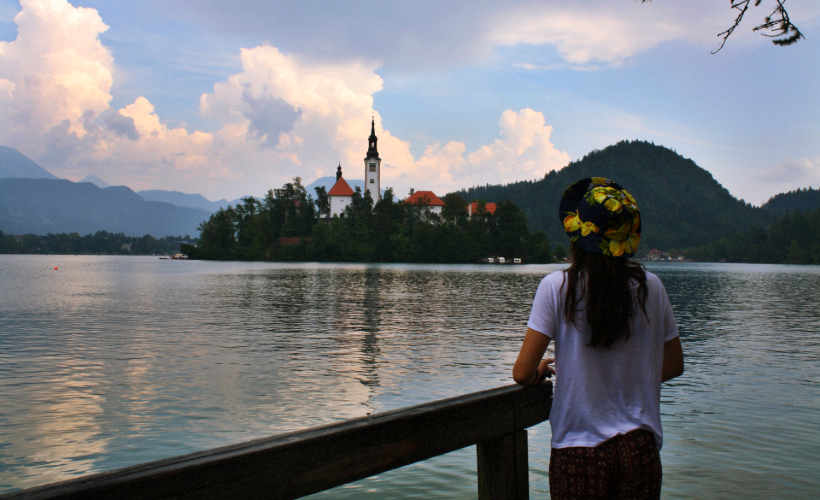 Whilst backpacking solo through Europe, I randomly chose to visit Slovenia. The decision was impromptu as I initially wanted to visit the mountains of Austria. To be honest, I'd barely even researched Slovenia before visiting the country, but because of that, I was more than pleasantly surprised upon arriving. But don't be like me, here are some things you need to know about two of its cities – Ljubljana and Bled:
Ljubljana
If you think you're going to be lost in translation, you won't! The locals in the Slovenian capital speak perfect English as the language is a compulsory subject taught to Slovenians from kindergarten. Another surprising fact (or at least for those not well versed in European history) is how Slovenia was under the rule of the Austrian empire. What does that mean, exactly? Well, the architecture in Ljubljana is jaw-dropping thanks largely Austrian influence that focused on baroque and art nouveau architectural styles. Likewise, the food is heavily influenced by Austrian fare, so expect goulash and dumplings with a side of cheese.
To learn more about the history of Ljubljana and the rest of the country, I highly recommend joining the free walking tour. It was the first free walking tour I've ever experienced and it made me wonder why I never opted for one before. If you're travelling solo, it's also a chance to make friends!
---
Go beyond Europe. Asia has some of the most stunning ancient castles too, filled with history:
---
Of course, there's a Ljubljana Castle but unlike castles in other cities, it's a breeze to get to as Ljubljana is conveniently compact. The castle is the perfect spot to watch the sun set over the city, but if you prefer a greener space then head to Tivoli Park. There are numerous parks scattered around Ljubljana but Tivoli is definitely the most famous due to its size. It's just a 10-15 minute walk from the city centre.
If you're lucky, as I was, then you might even catch the city in full swing! There was an event going on in Ljubljana that featured musical performances throughout the city, with every genre imaginable on show. Due to this, there were smiles all around, and they were infectious, to say the least.
Bled
Lying at the foothills of the Julian Alps is the Slovenian resort town of Bled. From Ljubljana, Lake Bled is just over an hour via public transport. I'd recommend taking Arriva, a local bus company, as a one-way ticket costs just EUR6.30 (approximately USD7) and timings are frequent.
Speaking of time, if you have extra then definitely stay overnight as Bled is an Eastern European village reminiscent of the kind in childhood fairy tales. As the name suggests, the glacial lake in the centre of the village is the main highlight, and the lush greenery surrounding it is a bonus.
If you're an adrenaline junkie, then know that there are many outdoor activities on offer in Bled, such as zip-lining, caving, kayaking, water rafting, and more, so definitely prepare extra cash for that. If you're into outdoor activities but prefer something more chilled (and free) then you can hike around the lake for different viewpoints of the castle in the middle of Lake Bled.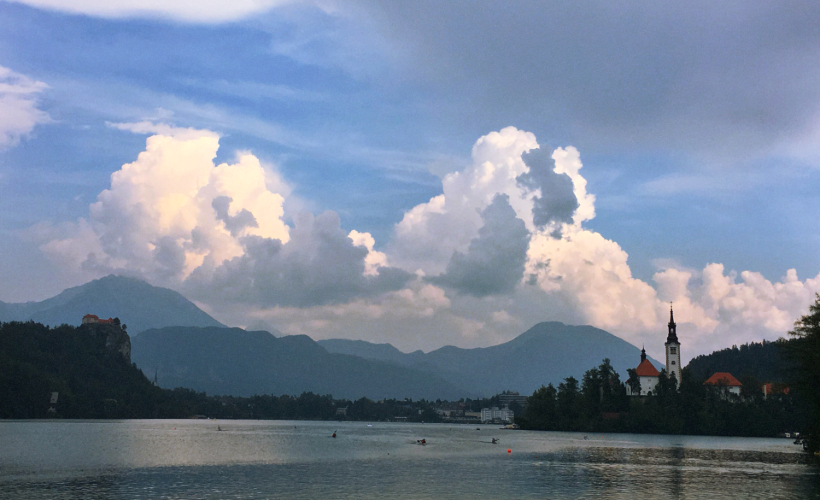 Even though you can swim in the lake, the Blejski Grad (the castle) is quite a distance away, so rent a kayak or pay for a boat to take you there instead of trying to swim all the way. Prices vary but expect to spend between EUR6 to 15 (approximately USD6.60 to 16.50). If you want to save on money, you can walk to there and either admire the view or pay the entrance fee.
When it comes to food, Bled is known for its vanilla custard cake, so definitely indulge in some of that. The cake originates from here and is unique to the town. It's not easily available elsewhere in Slovenia.
[zf_post_boxes widget_hide_desc="true" num_post="3″ post_id="23795, 26795, 27561″]
Get all the latest travel stories from Zafigo. Follow us on Facebook, Twitter, and Instagram.