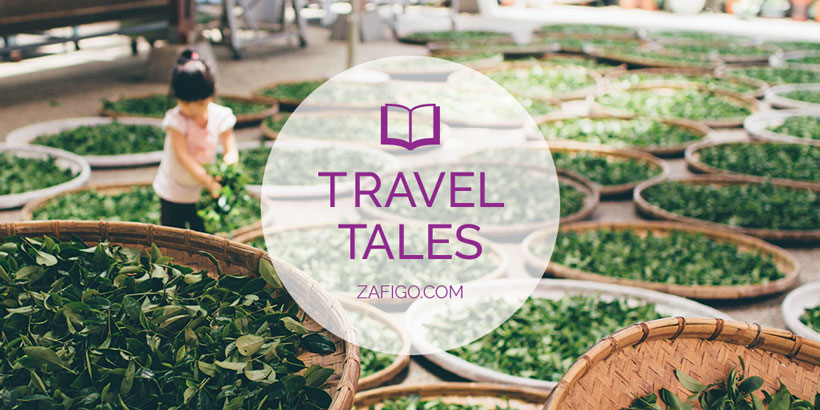 The new 7 Wonders of the World was announced in July 2007 after over 100 million people voted for them from a selection of 200 existing monuments. Scattered across four continents, I sought out to visit the Great Wall of China, the Colosseum in Italy, Petra the city of Jordan, the Incan citadel of Machu Picchu in Peru, Christ the Redeemer in Brazil, the Mayan ruins of Chichén Itzá in Mexico, and the Taj Mahal in India.
As I dug a little deeper, I found that five of the seven locations are disabled-friendly (these being the Great Wall of China, the Colosseum, Christ the Redeemer, Chichén Itzá, and the Taj Mahal). After all that research, I didn't spare another moment and set out to visit each location, beginning with The Great Wall of China.
Conquering the Old Dragon's Head
It's an opportunist trip more than anything, as my cousin and I visited a friend who lived in Beijing. Built from 220 BC to 1644 AD, the Great Wall was built by several emperors and dynasties that stretch beyond 20,000 kilometres, and was constructed across mountainous passes and ridges. It makes full use of the natural terrain for defence and border control, and depending on which section you decide to visit, walking up the uneven stairs of the Great Wall of China may pose a challenge.
Should you be apprehensive about your physical capabilities of climbing through uneven terrain, the Mutianyu section's your best bet, as it's the best-restored of the many wall sections. Other more challenging sections with unparalleled views include the Shanhai Pass (also known as the Old Dragon's Head where the Great Wall meets the sea), Juyongguan (wheelchair-friendly and houses one of the many Great Wall forts), Simatai (the only section open for night tours), and Jinshanling (the half-wild and half-restored section popular with those who favour a hike).
Hearing the past gladiators roar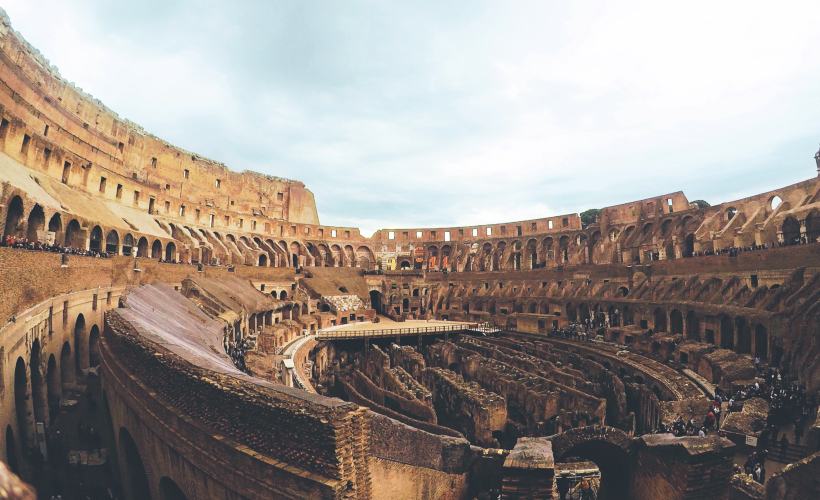 The next wonder of the world I visited was the Colosseum, also known as the Flavian Amphitheatre. Even though about two-thirds of the Colosseum has been destroyed by earthquakes, fires, and vandalism over the years, the amphitheatre remains as Rome's most iconic symbol with its long history, receiving over 4 million visitors a year. If you're anything like me, you'll be planning a summer trip to Rome. Just ensure you keep yourself hydrated while queueing, as the summer heat and crowds don't make for a winning sightseeing combination.
If you have reservations about the long line to get in, know that the view from within the structure makes the wait worthwhile. There's a visible shift in the atmosphere once you're inside, almost as if we, the visitors, have all been collectively awed by what once stood in its place.
Fighting uncertainties in Jordan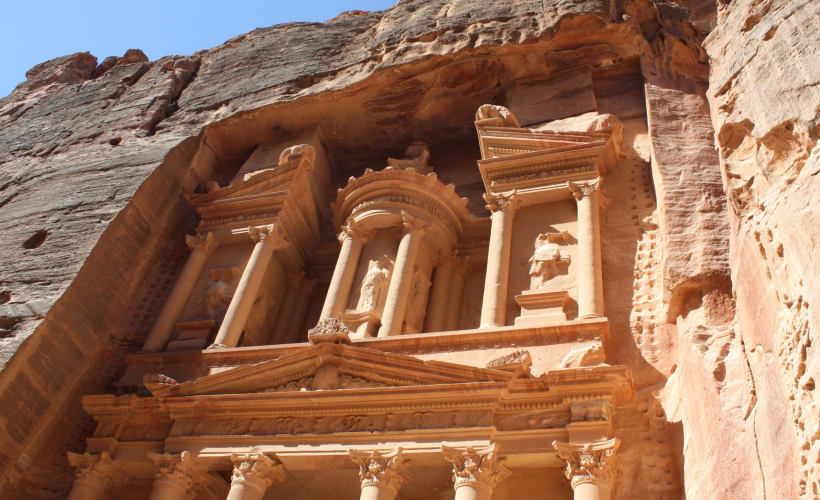 Next on my list was Petra. I landed in Jordan right after Egypt was declared unsafe to visit. Unsurprising really, considering the daily stories about uprisings and revolutions. If there'd been any worries about visiting an area so close to conflict, they're unfounded, as I didn't feel unsafe or threatened during my exploration of Petra.
Dating to around 300 BC, the archaeological site in Jordan's southwestern desert features a rather long walk, so comfortable shoes are a must. Half-built, half-carved into rock, Petra is surrounded by mountains that are riddled with passages. The caves, temples, and tombs of Petra reveal an impressive civilisation. Most impressive, however, is the Hellenistic facade that was carved directly into the canyons.
Finding a favourite in Machu Picchu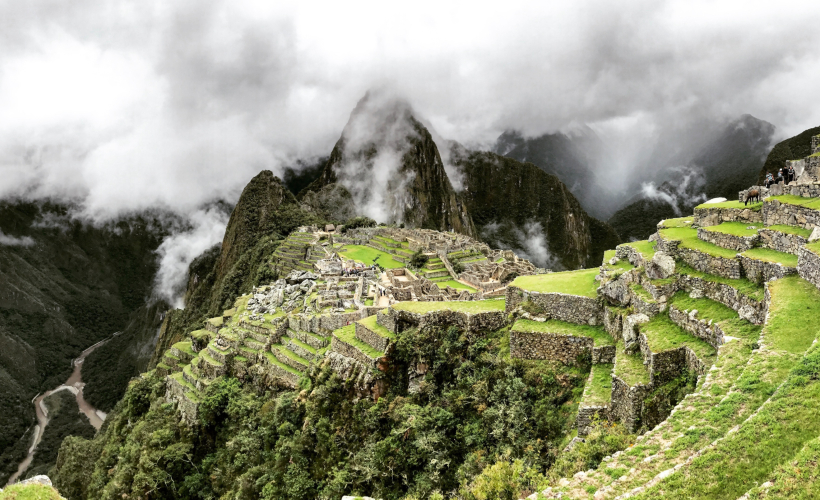 Built in the mid-15th century by the Incas, Machu Picchu is set high in the Andes Mountains of Peru, above the Urubamba River valley. Left undiscovered until 1911, even though the Incan empire was conquered by the Spanish in 1532, it's exact use remains a mystery that many have tried (and failed) to solve.
Marvelling at the splendour of Machu Picchu wasn't an easy task though, considering that many tourists flock to the location. However early you think you many be, there will likely already be a line in the nearest towns taking early busses up the famous mountain. The journey only gets more difficult from there on out, as the roads leading to the site feature narrow and steep slopes. You can rest assured though that the view from the top of the hill is nothing short of magnificent; and well worth it.
One thing to note is that the toilet facilities are located outside the ruins and not within, or you might risk cutting your trip within this ancient citadel short. Luckily, I was pre-warned, leaving me with plenty of time to walk about and take photos. I also nabbed that Machu Picchu stamp on my passport on the way out.
Tip: You can get a student discount by showing a valid student card at the counter. Your student card will have to feature the university name, your name, and photo, as well as an expiration date to entitle you to the discount.
A moment of silence at Christ the Redeemer
One cannot visit South America and not visit Christ the Redeemer. Commissioned by the Roman Catholic Archdiocese of Rio de Janeiro, it stands 125 feet tall atop a 710-metre tall mountain, and is considered the largest Art Deco sculpture in the world. Its symbolic status attracts thousands of eager tourists annually, keen to see this iconic statue in person and take in sweeping panoramas of Rio.
The easiest way to pay the sculpture a visit is by booking a tour. A van and a guide take you up the hill, most likely during peak noon hours, and while there's nothing wrong with that, it does increase the odds of the trip being hot and overcrowded. You can opt to go in the morning instead, aiming to arrive at 8am (when it opens) to avoid the throngs of tourists.
Alternatively, you can make like me and head up late in the afternoon, where I took the cog train up and stayed until the last train down in the evening. The view from the top is simply marvellous, and if you need a moment, there's even a chapel inside the Christ the Redeemer — a silent place for prayer and contemplation.  
Tip: September and October are great months to visit thanks to cooler temperatures and less humidity.
Listening for the quetzal in Chichén Itzá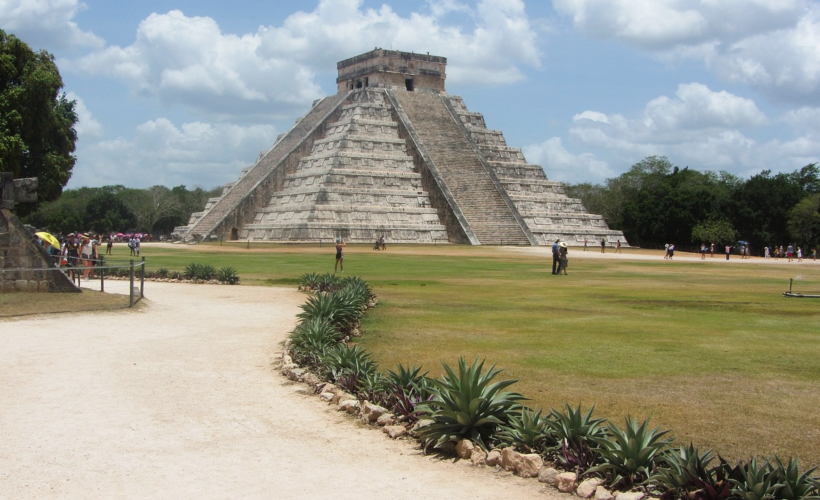 You may not have heard of the ancient Chichén Itzá, but you'll most certainly recognise its iconic central pyramid, El Castillo. If you're travelling from neighbouring coastal towns, prepare yourself for a ride of a few hours at least.
Once at the ruins itself, be sure not to rush through your experience, as Chichén Itzá is spread out over a site that's 5 square kilometres. It's a whole Mayan city for you to uncover. The ruins feature religious temples that epitomise Mayan innovation in astronomy and science, and there's definitely much more to see than just 'a bunch of old rocks' as some cynics might say.
If you stand at the base of the pyramid and clap, the echoes of your clap sounds like birds chirping. Architects, engineers, and historians can't explain why (or how) it was built as such, but many believe that the Mayans engineered it to mimic the sounds made by the quetzal — a resplendent bird that was considered divine and a messenger of the gods.
Tip: The pathways connecting the various different ruins in Chichén Itzá are all lined with stalls and vendors selling art, pottery, rugs, clothing, and an array of local handmade knick knacks. So, if you're one for souvenirs, make sure you pick them up here.
A monument to love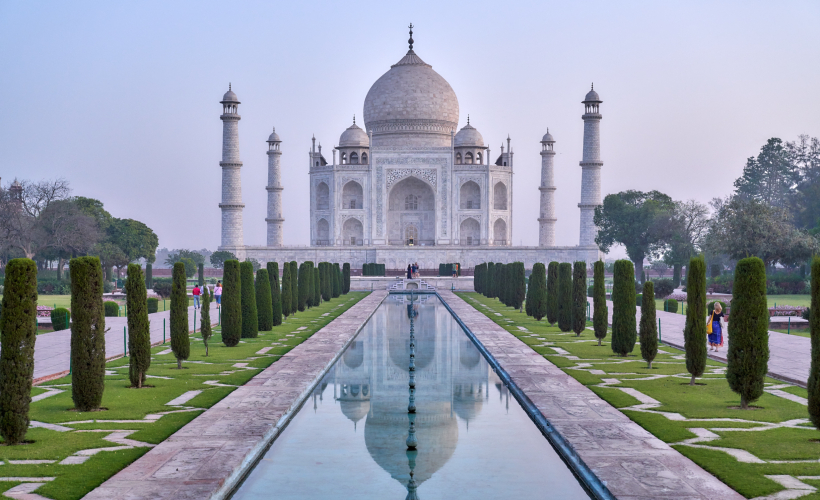 Ironically, the last wonder of the world I visited was the one closest to my homeland of Malaysia — the Taj Mahal in India. Dubbed by many as a testament to love, this ivory-white marble mausoleum in India was commissioned by the Mughal emperor Shah Jahan to house his favourite wife after she died birthing his 14th son.
The Taj Mahal was designated a UNESCO World Heritage Site in 1983, and is also regarded by many as the best example of Mughal architecture. Needless to say, it stands as a symbol of India's rich history, reflecting the Mughal architectural style that is based on symmetry and balance.
What came as a surprise to me was how cool the space felt despite its many visitors. If you're here in the evening, try catching the sunset. It may seem cliché, but it's a shot worth having at this world wonder. After all, what's life without a little cliché?

---
 Read our last Travel Tale:
Life Lessons From Gili Meno, Indonesia
---
Here's your chance to get published on Zafigo! We want your most interesting Travel Tales, from memorable adventures to heartwarming encounters, scrumptious local food to surreal experiences, and everything in between.
They can be in any form and length –short stories, top tips, diary entries, even poems and videos. Zafigo is read by women travellers the world over, so your stories will be shared to all corners of the globe.
Email your stories to [email protected] with the subject line 'Travel Tales'. Include your profile photo and contact details. Published stories will receive a token sum. 
Get all the latest travel stories from Zafigo. Follow us on Facebook, Twitter, and Instagram.