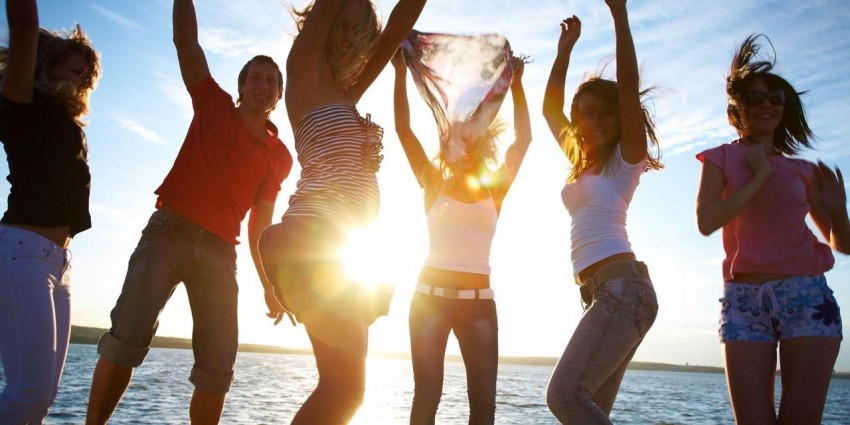 They say that it's the people that make a place, but making new friends when travelling in a new city or country can often be difficult. The good thing is, in this digital age, there is an app for everything. There are countless mobile apps specifically designed to help you meet people in a new locale.
The problem is, most of them have yet to gain enough traction. In other words: there is simply not enough people using it, which means that the user's social field is still limited. But if you cast your net wider and open your mind to other opportunities, you could find that there are apps that were created for other purposes but could end up being great platforms for networking and meeting new people when you travel.
We found three.
1. Couchsurfing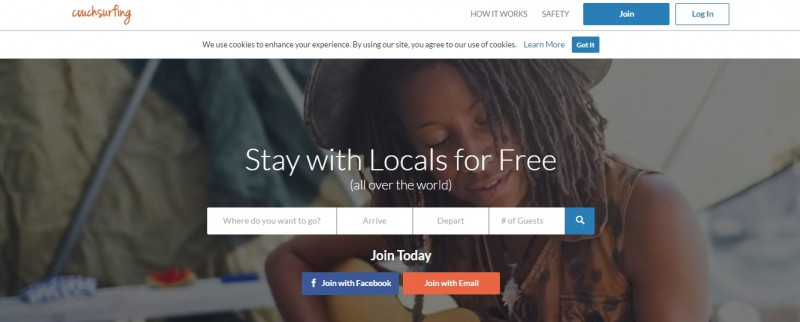 This is no surprise for existing Couchsurfers, but if you think the site is only a place to look for free stays, you are in for a treat. Couchsurfing features a message board where members can start discussions, organise events, look for travel partners, hitch a ride, or to simply ask for advice.
How to use it
At the top of the site, there is a drop down menu that gives you the option to find other travellers, events, groups, and discussions. Choose "Find Discussions" and enter the location to see what activities are happening in your area.
A detailed profile that with lots of photos and positive references is a good sign that the person is likely to be safe and sincere
Besides responding to an existing post, another effective way to meet people is by starting a new discussion. Introduce yourself and ask if anyone in the area would like to meet up. With a global community of almost 10 million users, you are bound to receive a few responses. In cities like Auckland and Kuala Lumpur, there are also Couchsurfing groups who actively organise regular events to get people together. It could be a hiking trip, a treasure hunt, or an evening of board games. Use the 'Find Events' option to check if the city you are in has such meet-ups, which are a great starting point to connect with fellow travellers and like-minded locals who are there with the same intentions as you: Meeting new people.
Safety tip
You can check a person's profile and references before deciding whether or not you are comfortable meeting them. A detailed profile that with lots of photos and positive references is a good sign that the person is likely to be safe and sincere.
2. Facebook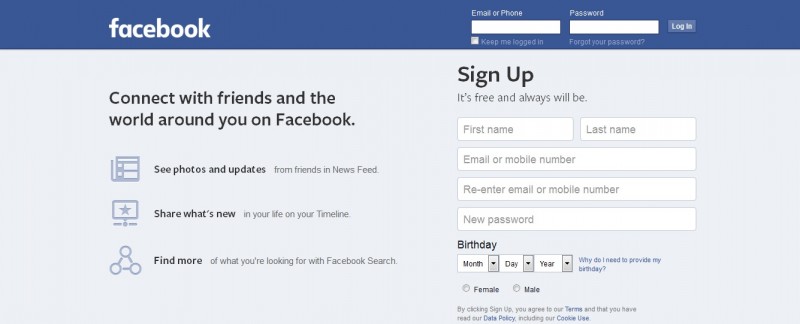 This may seem like an obvious choice; Facebook is, after all, a social networking platform. But think about it, we typically use to keep in touch with people we already know. You don't simply hit up random strangers on Facebook and ask to be their friend (some people try their luck that way, and you'd be wise to not click on the 'Accept' button). But, this platform that has 1 billion users is still a good place to meet new people – through the many groups that are formed to cater to various interests.
How to use it
At the Facebook search bar, enter the town you are in and pick 'Groups' for the result type. You'd be surprise at the number and type of groups that you could find; there is one of every interest and community such as photographers, backpackers, vegans, young moms, ride share… the list is endless.
…your search could turn up 'unconventional' or 'unsavoury' groups but don't let that scare you. If it's not your thing, just keep scrolling
Find a group or groups that you share an interest with and click to join. Check out any events they may be organizing, or take the initiative to become an active member in the group by starting interesting conversations, and organising get-togethers.
Safety tip
It requires a bit of patience as you might have to sieve through a significant amount of groups before you find one that you like. Also, your search could turn up 'unconventional' or 'unsavoury' groups but don't let that scare you. If it's not your thing, just keep scrolling.
3. Tinder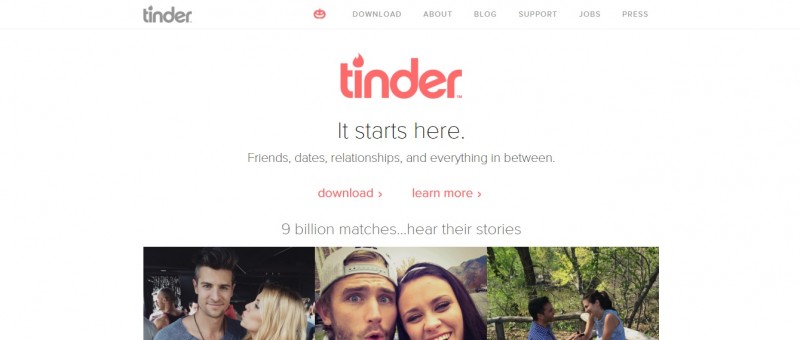 Tinder has a known reputation for being a superficial dating app where everyone has only one motive: To get in your pants. But is that just a myth? Similarly, you would have heard of 'success' stories of people meeting their significant other using this app.
Curious to find out, I tested it out while visiting Dunedin, New Zealand. Though it was awkward to maneuver around some flirtatious conversations at first, in the end I had the pleasure of having coffee over good conversations with some lovely people who had just moved to the city. I had no ulterior expectations, and neither did they – we simply wanted to connect with new people.
Granted, it's not for everyone as most people get on Tinder hoping to hook up, but as long as you are clear with your intentions, you can make new friends off it. All it requires is a few simple tweaks to your profile and settings.
How to use it
Firstly, make your intentions clear on your profile. State that you are only looking to meet people and nothing else. One option is to simply say that you are in a relationship. Next, in 'Discovery Settings', set the gender to both men and women. As for age range, I recommend reducing it to a gap that is not too far off from yours.
Trust your instinct; when in doubt, say no
When you start swiping, be selective with the people you like and do take time to read through their profile. That will help you weed out those who are plainly there for hook ups. Look for other travellers, those who are also new to the area, people with similar interests and mutual friends – as opposed to that hot guy with a blank profile. If you are not looking for romantic encounters, swipe right too, to connect with other women.
Safety tip
Always schedule your meet-ups in public places, and preferably during the day. Before you even say yes to meeting, comb through their profiles and have a phone chat with them first to gauge their personality. Trust your instinct; when in doubt, say no.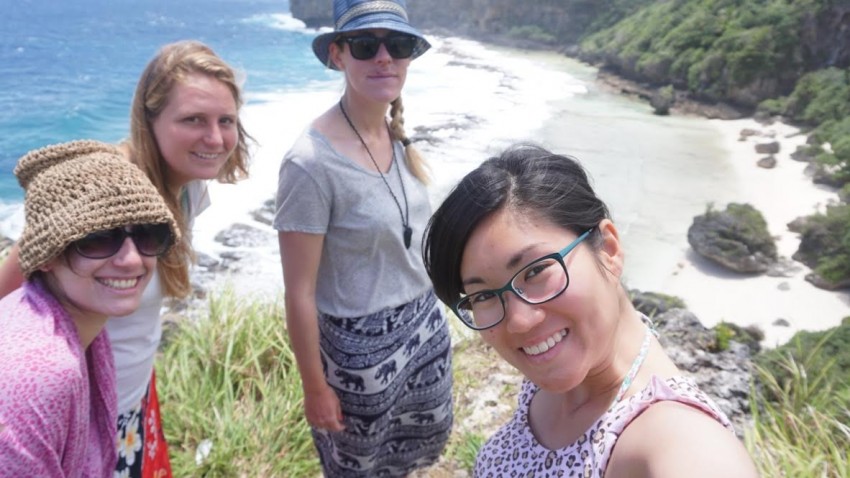 Meeting strangers off the Internet can certainly be daunting, but equally exciting at the same time as opportunities are vast and you just don't know who you will meet. Be brave and be patient as it is a process that takes time. You may not like everyone you meet, or end up staying friends but that's all right. You travel to encounter unique and memorable experiences, and meeting locals is one of them.

Read more from Mei here
Read more from Zafigo:
10 must-try apps for the travelling working woman
The best gadgets to have with you when travelling
Get all the latest travel updates from Zafigo. Follow us on Facebook, Twitter, and Instagram.