There's only one way to explore New Zealand: slowly.
This is a country of 4.8 million people living within 268,000 square kilometres (that's smaller than Malaysia, by the way), which means swathes of untouched land and wide open spaces.
In order to take your time as you enjoy all that space, we suggest that you explore New Zealand by rail. We'll be looking at each of the North and South Islands and their scenic rail journeys.
The North Island
Visits to the North Island are sometimes cut short or sadly abandoned in favour of its 'prettier' sister in the south, but the North Island is just as beautiful, only in a different way. The North Island is the more rugged, rockier island with its snowcapped volcanic peaks and thermal activity in the centre, and its peppering of coves and inlets along the coastline. It also has larger cities, so if you need a dose of nightlife and stylish cafes, you'll find it here.
New Zealand's largest cities – Auckland and Wellington – are linked by the Northern Explorer, a railway that takes you through the heart of the North Island.
All aboard!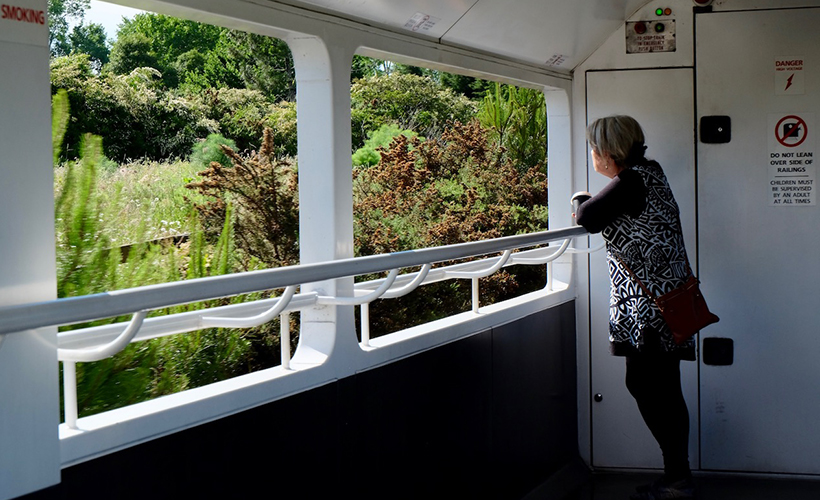 The Northern Explorer is the country's longest running passenger train service, with stops at Papakura, Hamilton, Otorohanga, National Park, Ohakune, Palmerston North, and Paraparaumu, before it ends at Wellington. This journey passes through some incredible scenery and gives you access to the following: the set of Hobbiton of The Lord of the Rings, the Waitomo Glow Worm Caves, Tongariro National Park with its spectacular volcanic mountains, and the nation's capital, Wellington.
New Zealand's trains are made for comfortable viewing. Carriages are spacious and have panoramic windows and skylights, allowing passengers to enjoy beautiful views all around. If you'd like to get as close as possible to the views outside, head for the outdoor viewing carriages.
These carriages have open sides so there won't be anything between you and the outdoors, except the railings to keep you safely inside. Just remember to take a warm jumper or jacket to the viewing carriages because it can get very chilly there (you're literally outdoors!), even in spring.  
Advance bookings on the Northern Explorer are highly recommended, particularly if you're getting down before Wellington. Travellers must check in at their departure points before boarding the train to obtain a seat number. Note that departure times and days will depend on the season – click here for current ticket prices and schedules.
First stop: Auckland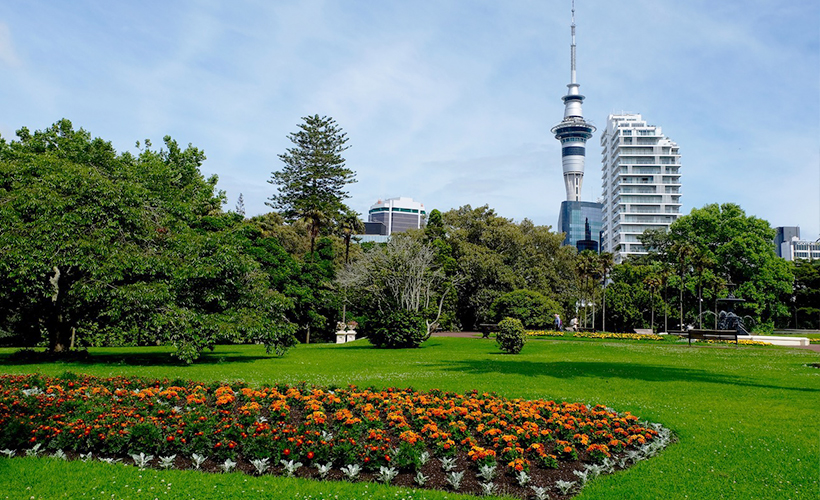 Auckland is New Zealand's largest, busiest and most diverse city, and will likely be your port of entry into the country. This is a naturally beautiful city within a narrow isthmus, giving Auckland two harbours that overlook the Pacific Ocean on one side, and the Tasman Sea on the other.
This should give you an idea of what you can expect in Auckland: mild winters thanks to its oceanic climate, glorious Insta-worthy sunsets over its marinas, smaller islands you can visit by ferry, and some of the freshest and most delicious seafood on the planet. Add to that more than 20 public parks and 48 extinct volcanoes around the city, and Auckland makes for an excellent starting point on your journey on the Northern Explorer.
Don't miss
The

Auckland Museum

for its extensive Maori gallery and an insight into New Zealand's incredible geography and history

A stroll along Waitemata

Harbour, and in Cornwall and Albert Parks

A walk up Auckland's volcanoes: Maungawhau (Mount Eden), Maungakiekie (One Tree Hill), and Rangitoto Island

Whale- and dolphin-watching in the Hauraki Gulf

Shopping on Queen Street, Karangahape Road, and Ponsonby
The whole of New Zealand is a foodie's paradise, but Auckland will probably give you your most memorable dining experiences. While there are plenty of dining options, there are some not to be missed.
Dining
Oyster and Chop, and Soul Bar and Bistro, along the Viaduct; Prego and Orphan's Kitchen located in Ponsonby. For more casual meals, look out for outlets such as BurgerFuel (other than regular burgers, they also serve delicious vegetarian, seafood, and halal patties), and Kebabs on Queen.  
Rail Connections
The Northern Explorer departs from and arrives at the Auckland Strand Railway Station. It's also easily reachable by taxi, which your hotel can help with. Just make sure the driver knows that the Northern Explorer departs from the Strand and not the former Auckland Railway Station, which now houses the Grand Central Apartments.
---
Only got time for one? We break down the north and south:
---
On to Hamilton
Hamilton is the home to the award-winning Hamilton Gardens; a must-see even if you're using Auckland as a base and driving south on a day trip. From the railway station, Hamilton Gardens (entrance is free) is a quick taxi ride away. Set aside at least three hours to see as much as possible.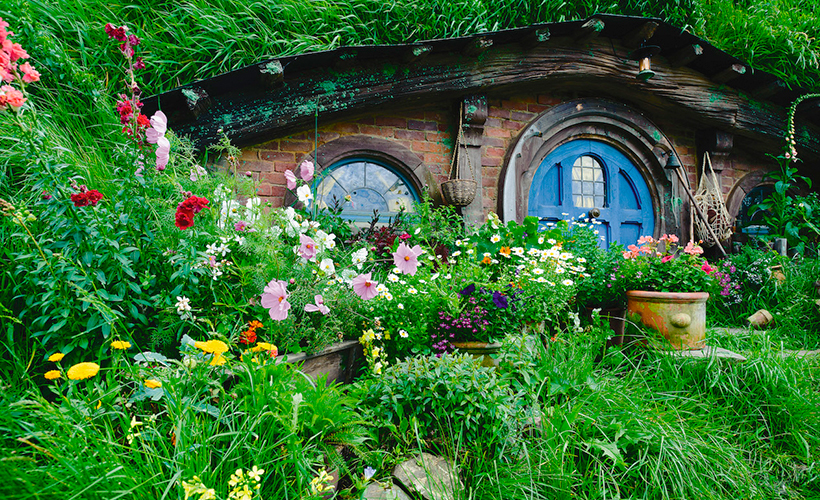 This stop is also your connection to the town of Matamata, where Lord of the Rings fans can indulge their inner hobbit and visit the set of Hobbiton, the home of Frodo Baggins. You can get to Matamata easily via an InterCity bus from Hamilton, or you can go straight to Hobbiton on an organised tour.
Next up: Otorohanga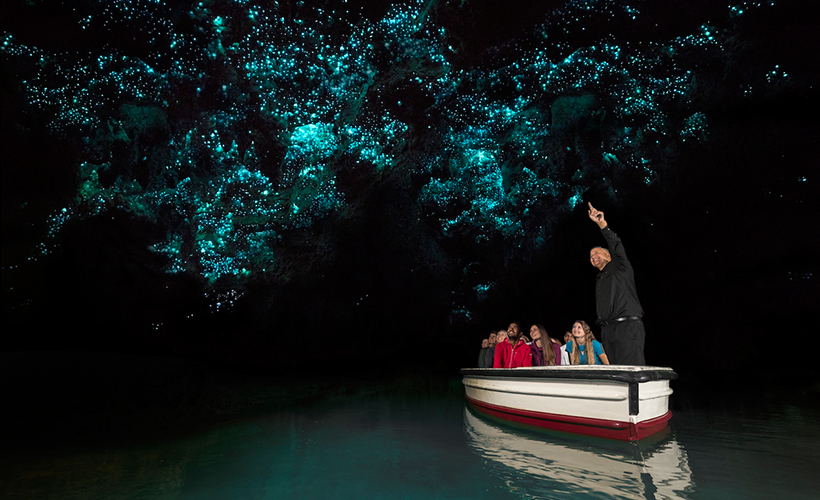 Get down at Otorohanga for the incredible Waitomo Caves. There's plenty to do here – such as abseiling and black water rafting – but the caves are most famous for its glow worms. These worms are actually the larvae of fungus gnats, an insect unique to New Zealand. The larvae hang in the thousands from the ceilings of the caves, giving off a blue light in order to attract smaller insects for food. It's a rather amazing sight, seeing thousands of tiny lights in the caves, and will stay with you for a long time.
National Park highlights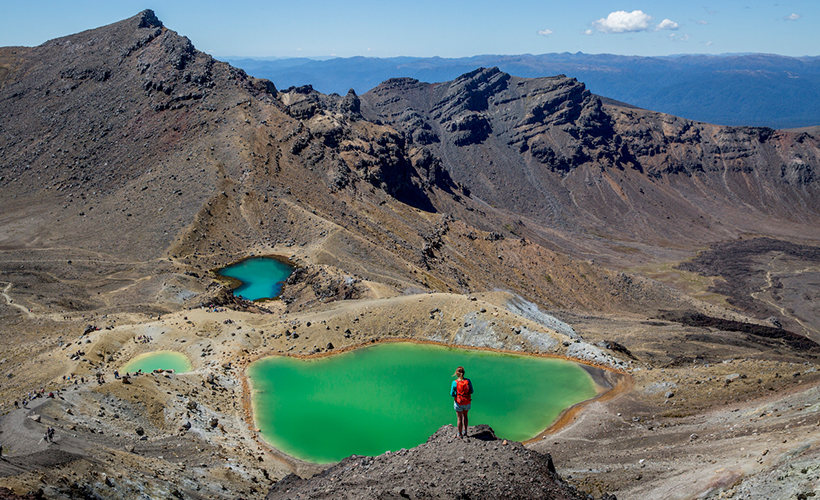 This section of the route is the highlight of the journey. If you haven't claimed a spot at the outdoor viewing carriage yet (get ready to tussle for space), this is the time to do so.
You'll be treated to stunning scenery in Tongariro National Park, the location of three volcanoes: Tongariro, its secondary cone Mount Ngauruhoe, and Mount Ruapehu. Of the three, Ngauruhoe is the most impressive, not just for its snow-capped peak rising out of the plateau, but also for the part it played in The Lord of the Rings films as Mount Doom.   
This is an excellent place to get down for hikes such as the Tongariro Alpine Crossing. Even if hikes aren't your cup of tea, National Park is a great stop just for the sight of these volcanoes. Pickups from the railway station can be arranged with your accommodation.
---
Thinking about taking a hiking trip?
---
Drop by Ohakune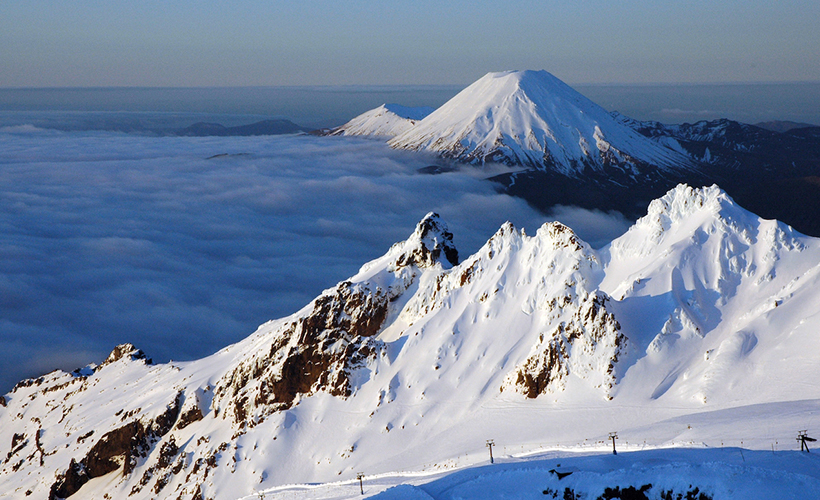 Perched at the southern end of Tongariro National Park, make Ohakune your stop if you want to get closer to Ruapehu. It's a great pit stop all year round, so plan some ski sessions on its slopes during winter or get on its walking and cycling trails at other times of the year.
Like many towns in the national park, Ohakune has a wide range of accommodation. This stop can also be used as a base for hikers doing the Tongariro Alpine Crossing.
Welcome to Wellington
The final stop of the journey on the Northern Explorer is Wellington. It's not difficult to see why the city is nicknamed 'The World's Coolest Little Capital'. Wellington is definitely little, with a population of under 200,000 people, and it's certainly very cool with its modern lifestyle and offering of hip cafes, boutiques, and restaurants.
Besides a relaxed atmosphere, Wellington is also home to a beautiful natural harbour and weather that never goes into extremes. Suffice to say, it's a winning combination.
Don't miss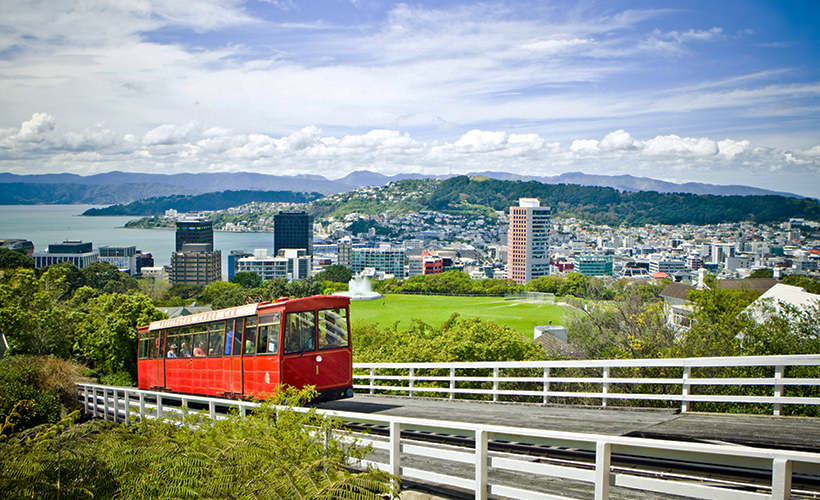 The Museum of New Zealand Te Papa Tongarewa was recently named one of Lonely Planet's Top 500 places to see on the planet. This impressive museum has galleries showcasing the nation's national and cultural history, local arts, and scientific progress, making it an excellent place to learn more about the country. If you only have time for just one museum visit while in New Zealand, Te Papa should be it.
Another must-visit in Wellington is Zealandia, an award-winning nature sanctuary where you can see rare birds, reptiles, and insects in their natural environment. You have a choice of two tours: Zealandia by Day, or Night, where – depending on which you choose – you'll get to see native wildlife like the spotted kiwi, the tuatara, or the giant weta.
Take a ride on the Wellington Cable Car up to the top of the Wellington Botanic Garden for picturesque views of the city. Also go shopping on Cuba Street, a haven for coffee addicts, buskers, emerging designers, artists and eclectics, and considered to be the coolest street in New Zealand. Finally, hang out at Wellington Waterfront, where you can stroll along Queens Wharf to enjoy a coffee or gelato.
Dining
Head over to Maranui Café for great food, 40s-era surf club décor, and epic panoramic views over Lyall Bay. On a clear day you can even see the South Island. Love desserts? The plum and buffalo curd tarts and vanilla mille-feuille at Sugar Flour, a new patisserie and restaurant in the Wellington suburb of Kilbirnie, will not disappoint. Finally, go to Egmont Street Eatery for fresh, seasonal cuisine focusing on local produce, quality caffeine, and house-made condiments.
Rail Connections
Wellington Railway Station is conveniently located in the CBD and easily accessible by taxi. It's also close to the Wellington Botanic Garden and the Wellington Cable Car.  
*The writer travelled to New Zealand as a guest of Tourism New Zealand and the country's regional travel organisations, who generously hosted her for 10 days. All opinions are entirely hers.
**All photos are courtesy of author unless otherwise stated.
Get all the latest travel stories from Zafigo. Follow us on Facebook, Twitter, and Instagram.