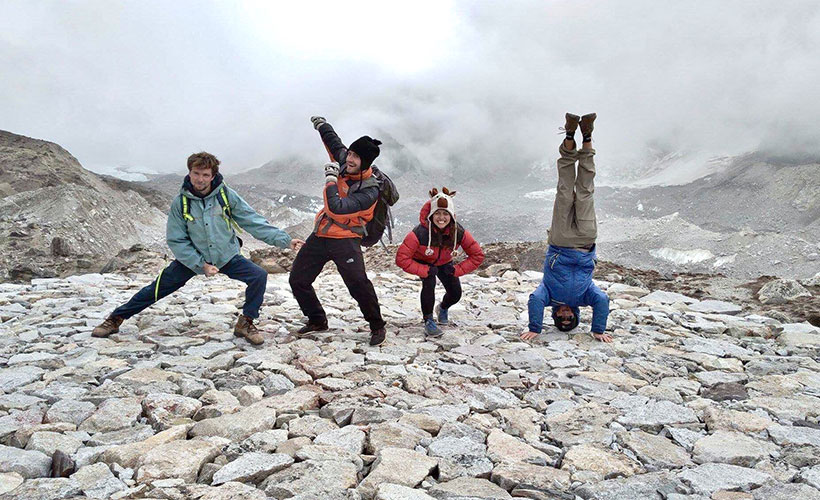 Truth be told, I hadn't actually planned to trek up to Everest Base Camp or the EBC. I turned up in Kathmandu with minimal planning and decided to tackle the hike.
Looking back, here are a few things I wish I knew before I embarked on my journey. Mistake number four could have cost me my life!
1. Overpacking
The key is to pack everything under 10kg. This sounds a bit drastic, but you will thank me as you ascend higher up into the mountains. There are steep inclines that will make your leg muscles scream in exertion and your chest breathless. The last thing you need is a heavy backpack weighing you down.
You will reuse all your clothes and if you absolutely must, only bring four makeup items: Concealer, mascara, eyeliner, and lip balm. Anything more and you are overpacking.
2. Altitude sickness will affect you — prepare for it
There is a distinct lack of oxygen in the air as you ascend higher up into the mountains. I started getting headaches, feeling nauseous, and experiencing shortness of breath. Every step I took felt like such an effort. I remember it felt like walking through thick mud. I then realised I was experiencing altitude sickness.
Luckily, I packed some Diamox pills, and as soon as I started taking them, all the symptoms stopped! I wish I took them from day one, my trek would have been so much more enjoyable! Take them as a preventative method, instead of waiting to feel the symptoms.
*Disclaimer: I am not a doctor, please consult a professional about medication and the side effects before you take them.
3. Sunburn
I am half Malaysian and have been blessed with a good amount of melanin in my skin. As a result, I was convinced that I was immune from sunburn. BIG MISTAKE. I strode up to the mountain with zero sun cream and the result was about 50 blisters on my chest, and my face and shoulder skin peeling off. It was so bad it looked like I had cobwebs on my face!
The sun is so much more intense up there and snow reflects up to 80 per cent of the UV light from the sun, meaning that you are often hit by the same rays twice. Please have more sense than me and lather yourself up with a high SPF sun cream. Also, apply a high SPF lip balm as your lips are super sensitive and will resemble thin, shrivelled-up chicken meat if you don't protect it.
4. The Glaciers can be deadly
EBC is surrounded by glaciers. Once I arrived, I took one million pictures and started dancing around the glaciers with happiness. Bad idea. Glaciers are always moving slowly and at any point in time, big blocks of ice can fall off and kill you. Stay clear of them. There are also crevasses which are not visible as they are covered by snow. If you fall into a crevasse, it goes so deep there will be no way of getting you out, especially if you are injured. So, take your pictures from afar and celebrate by eating lots of pizza at the cabin!
Being able to hike through the misty Himalayas and rub shoulders with Everest was a true privilege. You can also do the same! Here is the route I took. You don't need to be super fit, just have a lot of courage, determination and avoid all the mistakes I made!
*All photos courtesy of the author. 
29620, 28813, 28310
Get all the latest travel stories from Zafigo. Follow us on Facebook, Twitter, and Instagram.