Making new friends is the best way to see a new city or get a new perspective on a well-trodden path. Bangkok is vibrant with a bustling nightlife and many interesting sights to see, leaving even the most seasoned traveller at least a little overwhelmed.
Whether you're passing through for a few days or a few months, check out the following four online channels to make new friends and meet new people during your stay in Bangkok.
1. Global girls get-together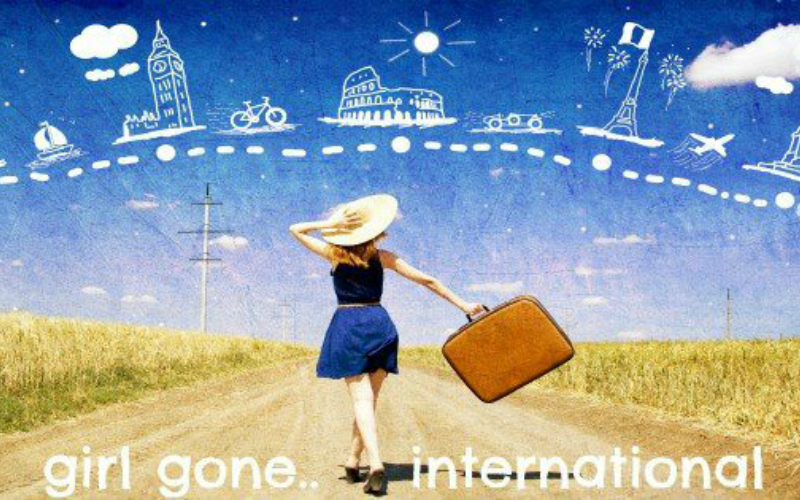 Girl Gone International is an online magazine and IRL (in real life) community that has over 120,000 active members in 74 cities, including over 400 members in Bangkok. The Bangkok community group is "for young (minded) women living 'abroad' in Bangkok, girls who love to travel or recently returning from time overseas." Events range from small and intimate opportunities to make new friends to large themed parties. Recent themed events include Mojito Mondays at SO Sofitel, where new friends gathering together to mingle over mojitos, and the Mad Hatter Afternoon Tea at The Hatter where 15 tea-sippers enjoyed a lovely afternoon chat.
Sign up for the Girl Gone International Meetup group here to learn more about upcoming events.
2. Expat meet and greet
InterNations focuses predominately on the Bangkok expat community but opens its events to all visitors, whether you're in the city for a short term or longer stay. With a much wider membership, you can socialise over wine and cheese, such as at the recent InterNations Bangkok Wines & Cocktails Event @ Fat R' Gutz event, or seek out events specific to an interest, such as the Hot & Spicy June Salsa Party.
To learn more, you'll have to sign up on their website here, but like Gone Girl International, you can check out events all over the world.
3. Couch camaraderie
Not only does couchsurfing.com provide a great opportunity for travellers to meet new people and get a free (or cheap) place to sleep, it hosts community events regularly in Bangkok. The monthly community social event is held by a couch surfer who opens her office to fellow Thais, travellers, and local couch owners for 'free flow Thai desserts and snacks'. The BYOB event is a great way to try some new sweets while chatting with nearly 40 people every month. Check out more information on the monthly event here.
Tip: Like all of the other websites featured, check in periodically to see what other events are planned during your stay in town. Even if you miss the monthly meeting of travellers and locals on couchsurfing.com, you could still catch a completely different and interesting social opportunity.
4. Meetup, make friends
Meetup.com is similar to the above two websites (and actually, all of Gone Girl International Bangkok's events are posted on meetup.com) but it has an even wider reach. As a source for locals and visitors alike to create groups, arrange events, and general meet up with new people, Meetup.com is a great resource for visitors who are especially looking to step away from the traveller and expat crowd.
Two of the best Meetups in Bangkok are the Bangkok Coffee and Movie Meetup, where a group of around 20 people grab coffee and then a movie at one of Bangkok's comfortable theatres, and the Random Thainess Meetup, where guest speakers present on a variety of topics related to Thai culture and 'Thainess". There are Meetups for learning a new language, going out for dinner, trying a new sport and many, many other interesting things to do in Bangkok.
My favorite Meetup is strangely (especially for this article) the Silent Reading Party BKK, where book lovers get together and read in companionable silence. Sometimes you want to meet new people and sometimes you want to enjoy your book and a beverage with (silent) friends.

Read Next: