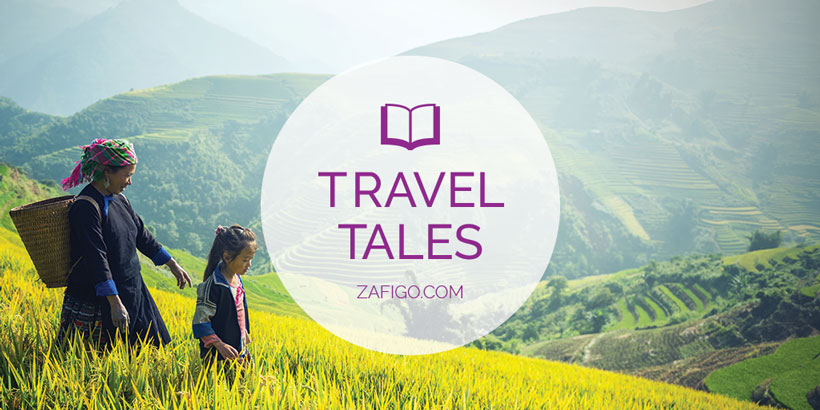 I visited Taiwan in autumn, but the weather was unpredictable and on many days, it felt more like summer! Despite the fickle weather, I went ahead with my plans anyway, which included a fairy-tale trip into Hayao Miyazaki's world in Jiufen and Shifen, and a stop at Jingtong – a once-thriving mining town.
From Taipei Main Station, I took a train to Ruifang on the Pingxi Line (the ride takes 40 minutes at about USD2 per person). There's a train every hour, so you'll want to time yourself well. I chose to visit on a weekday, thinking that there wouldn't be much of a crowd. Boy, was I wrong! The platform was crowded with commuters and the train filled up quickly. I felt as if I was inside a can of sardines. To fight the claustrophobia, I focused on the view through the windows, watching the countryside go by while it drizzled.
About 45 minutes later, I disembarked at Jingtong, a former coal mining town established by the Taiyang Mining Company. When the government decided to import cheap coal, the company closed and the town population dwindled. Today, Jingtong is a tourist spot where travellers can learn its history and about the coal mining industry back in the day. While walking along Jingtong Old Street, I felt that I had stepped back in time, to the days when town folks would go about their daily tasks at a leisurely pace. A time when coal miners would lunch at their favourite eateries and shopkeepers called out to customers to check out their special or new products.
My last stop in Jingtong was at a cute outdoor café, where I had a coffee and a chat with the friendly barista before heading to the Jingtong Train Station to catch my ride to Shifen. As I waited, I looked around and noticed that the station was built entirely of wood, in an antique Japanese style. One of Taiwan's four remaining wooden train stations, it looked like a scene out of a classic black and white film.
There is such a vintage vibe going on, from the wooden benches to the old-school ticket gates and classic signboards. It truly was a lovely trip down history lane.
---
 Read our last Travel Tale:
---
Here's your chance to get published on Zafigo! We want your most interesting Travel Tales, from memorable adventures to heartwarming encounters, scrumptious local food to surreal experiences, and everything in between.
They can be in any form and length –short stories, top tips, diary entries, even poems and videos. Zafigo is read by women travellers the world over, so your stories will be shared to all corners of the globe.
Email your stories to editor@zafigo.com with the subject line 'Travel Tales'. Include your profile photo and contact details. Published stories will receive a token sum.