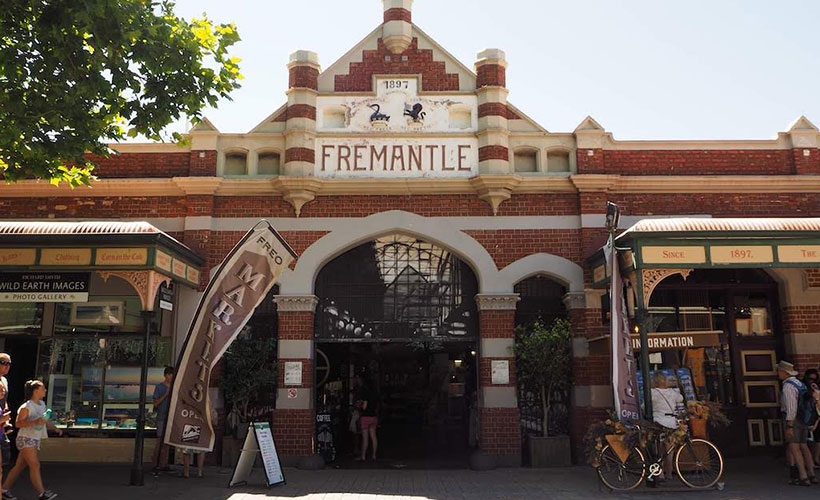 Travelling to Perth, Australia? A trip is never complete without making your way to Fremantle. A well-preserved 19th-century port city settlement, it is affectionately known as "Freo" to locals. The buildings are romantically old, the locals are friendly, and there's always something going on somewhere.
If you have a day to spare in your Perth itinerary, spend it here.
Getting around
Fremantle is one of Perth's more pedestrian-friendly town centres. Zebra crossings abound, and cars actually stop when you cross the road. Its historical railway station links Fremantle to Perth via a 30-minute train ride, and CAT buses provide free hop-on-hop-off services that run in two circuits around Fremantle, stopping at key locations.
For added convenience and novelty, why not purchase a ticket for the Fremantle Tram where you ride in replica old-fashioned trams and enjoy a running commentary about Fremantle from your tram guide. The best part about the tram service is the ability to hop off at one of their many stops, explore pockets of Fremantle at your own leisure, then re-join the tram at any time during the day.
The lay of the land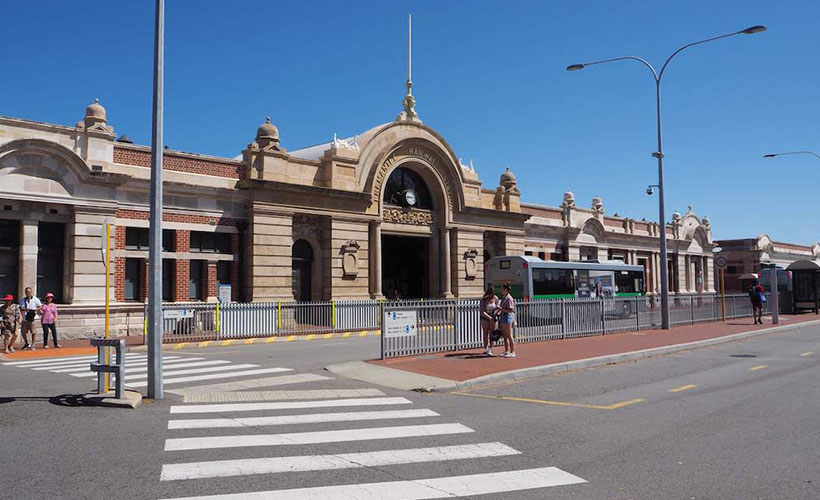 To get your bearings, use the Fremantle Station and the Cappuccino Strip as your main landmarks. The train station sits at the very end of Market Street, which heads south and becomes South Terrace (it's still the same road) where the Cappuccino Strip is located.
To the station's south-west is the iconic Fishing Boat Harbour and Esplanade Park. To its east, you have Fremantle Prison and the Fremantle Visitors Centre, which is next to the town hall.  
But first, breakfast and coffee
Breakfast is the most important meal of the day, so start your day strong at any of Fremantle's many cafes. Here are some standout suggestions:
No morning is complete without a caffeine injection, and fortunately, great coffee is easy to come by in Fremantle. The following places deserve a mention:
---
Got Australia on your mind?
---
Explore Fremantle's History
The city is dotted with various museums and historical attractions. Check out the WA Shipwrecks Museum near the Esplanade Park, or travel further out to the WA Maritime Museum where you can even tour an actual submarine.
If you're still up for more walking, make your way up to the Fremantle roundhouse, the city's oldest prison. Take a tour run by their friendly volunteer guides and enjoy the view of Fremantle and the Indian Ocean when you reach the top.
Make sure you set aside a few hours to tour the world heritage listed Fremantle Prison. Explore Perth's convict history as you make your way through the eerie prison building. And if you're of the thrill-seeker persuasion, why not try their claustrophobic tunnel tours? Some climbing is required for this endeavour, so make sure you have appropriate footwear and aren't afraid of heights and tight spaces.
Experience art, music, and culture
A couple of streets north of the prison is the Fremantle Arts Centre. There is always something going on, from visual art exhibitions to talks, music, and theatre performances. You can even take part in one of their many short courses, and have lunch or brunch at its rustic little courtyard café.
Other little galleries and artist collectives are scattered all across Fremantle, so take a slow walk, enjoy the sea breeze and keep an eye out. You'll probably even run across several street performers and buskers along the way.
Shop all the things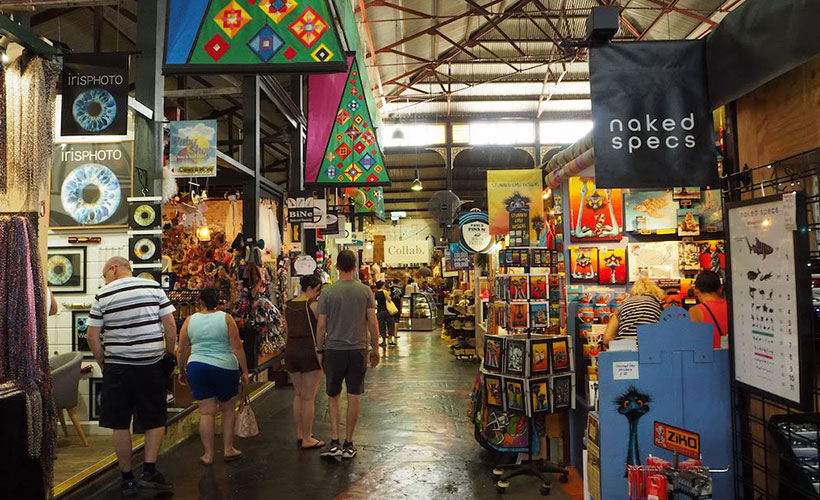 Make sure you earmark an hour or two to browse the Fremantle Markets housed in an old Victorian heritage building on the main Cappuccino Strip. The market's main hall is home to dozens of artisan vendors selling local indigenous and independent crafts. Make your way to the back hall to find fresh local produce. Enjoy music the from buskers located all around the market or be one yourself and play the public piano found in the main hall. Just be aware that the Fremantle Markets are only open from Fridays to Sundays, so plan your trip accordingly.
If you're a bookworm, stopping by Elizabeth's Bookshop on the Cappuccino Strip is a must. It is a beautiful old bookstore that sells pre-loved books at bargain prices, and their collection is impressively wide-ranging. Warning: you might find yourself buying a bit more than you expected to carry home.
Don't forget to head towards High Street where you can find other artist collectives like Common Ground and The Artisan Store, displaying and selling the work from local artists and small businesses.
Experience organic, sustainable, environmentally-friendly living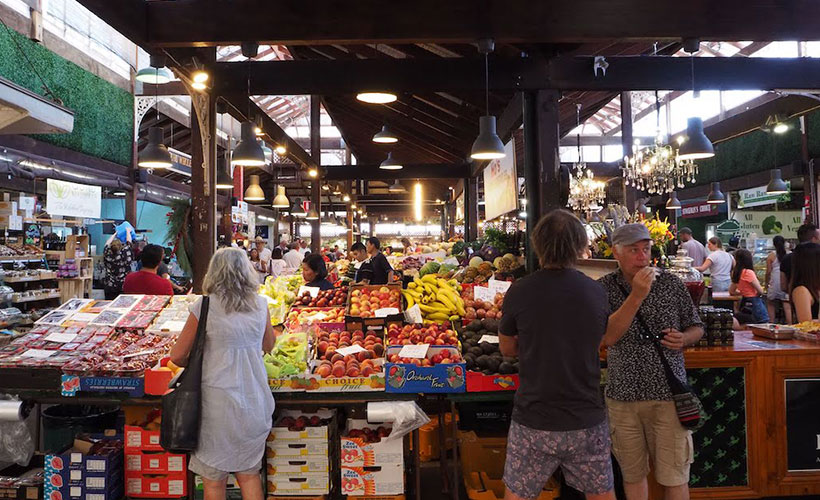 Fremantle has a reputation as Perth's hippie centre, and is the perfect destination for the environmentally-conscious female traveller. Many of their cafes and eateries serve ethically-sourced and sustainably-produced organic food, and several businesses specialise in creating and selling products that espouse the same ethos. You can find many of these businesses in the Fremantle Markets, but don't forget to check out the following too:
---
Sweet or savoury? The best pastries the world has to offer:
---
The lazy in-betweens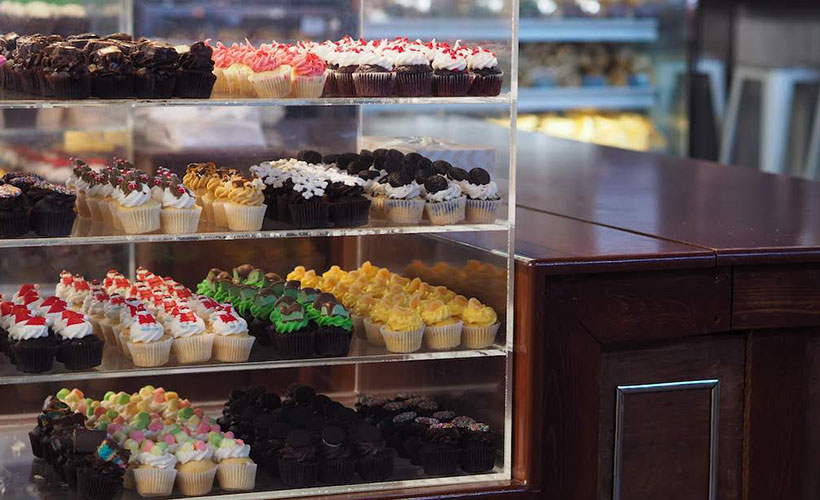 Stay on the Cappuccino Strip and stop by longstanding Fremantle institution Gino's for coffee and cake while you people-watch from your alfresco table. Alternatively, indulge your inner romantic by heading down Henry Street to Moore & Moore, a café cum art gallery, where you can have your afternoon tea in the beautiful hidden courtyard of the old building and peruse artwork afterwards.
If your idea of a perfect afternoon involves lounging, sipping good wine, nibbling artisan cheese, and watching the world go by, indulge this fantasy by heading to Whisper Wine Bar. Located on Essex Street, just off the main Cappuccino Strip, the wine bar is located inside a 19th Century converted limestone flour mill with a French-style balcony where you can pretend to be Juliet waiting for your Romeo to serenade you from the street below.
And if you need to get right back to nature, or if you're travelling with children and need a place where the little ones can run wild, head to the Esplanade Park. It is a large reserve dotted by tall pine trees and separates Fremantle's Fishing Boat Harbour from the rest of the city. There, you can find a Ferris wheel, a playground, the converted carriage house café, and plenty of benches to take a peaceful break.
Lunch and dinner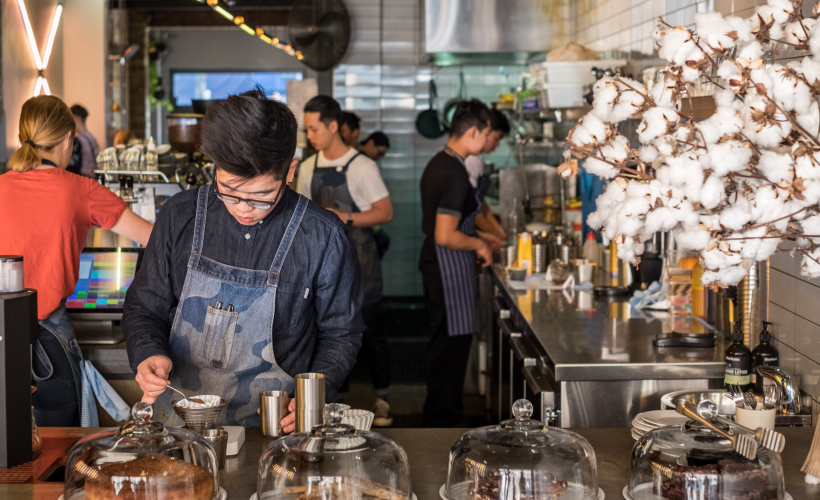 The Fremantle Market is home to plenty of food stalls. These can be found all around the middle and sides of the market. Choices range from fried chicken to fried gozlemes, and poke bowls to stuffed doughnuts.
If you're on a tight budget, the Old Shanghai food court can be found opposite the Fremantle Markets. Here, you can find an array of good and cheap international food.
For fantastic local and Italian fare, head back to the Cappuccino Strip where you can find a bevy of alfresco café dining options with huge servings of food.
And ladies, if you're travelling in a group, don't miss going to Bread in Common for a meal. The plates are all to share, and their food is a fantastic representation of fresh, produce-driven, Modern Australian cuisine.  
If you can't decide on what to eat, go for the quintessential Fremantle experience of eating a fish and chip meal at the Fishing Boat Harbour. Eat at Cicerello's or Kailis Bros, both local seafood institutions. Make sure you take heed of the signs saying "do not feed the seagulls, or they will SOY", where the SOY stands for "s*** on you".
Beer snobs will be spoiled for choice, with three excellent micro-breweries all within walking distance of each other:
In the end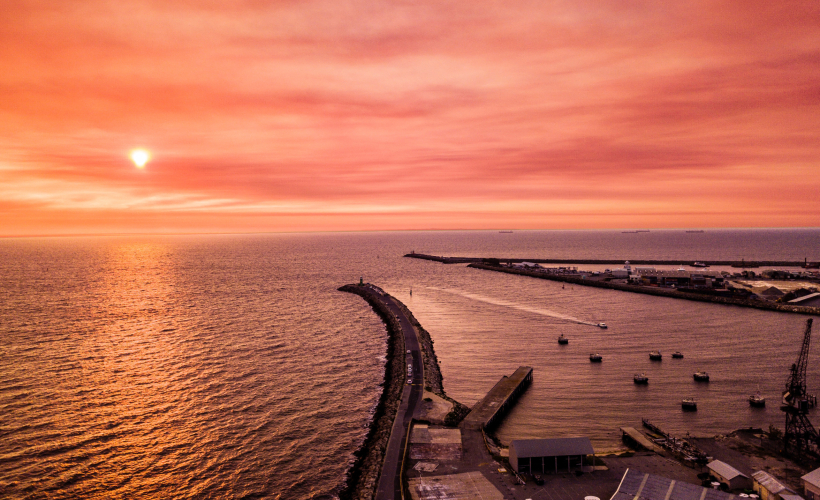 End your day at Bathers Beach, where you can relax on the deck and watch the sun go down in all its golden glory over the strikingly blue Indian Ocean.
And as a post script, the brave can opt to sign up for Fremantle Prison's nighttime Torchlight Tour, where guides will tell you sordid stories of the prison's bloody past as you fumble through its haunted hallways in the dark.
Try not to hang around the pubs and clubs after  pm, especially so if you are travelling alone, as it can get dangerously rowdy.
Just remember that you will not be able to fit everything in a day, but the above should give you enough of a primer that you can pick and choose the experiences you want to make the best of your day out.
*All photos courtesy of author unless otherwise stated
Get all the latest travel stories from Zafigo. Follow us on Facebook, Twitter, and Instagram.