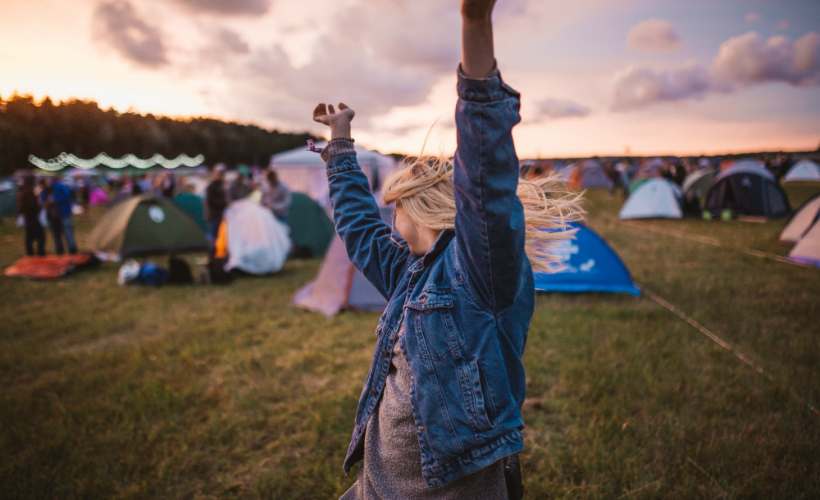 Festivals are a great way to take a break from daily routine and have fun. They let you feel that life's worth living, regardless of the hard times you're going through. You get to eat, drink, shop, and enjoy live music played by your favourite artists. What could be better that that?
Byron Bay offers you a wide range of activities. Although known for being pricey, there are many cheap or free things to do here. This coastal town in south-eastern Australia is visited by lots of young people too, giving you the opportunity to make new friends and have even more fun. To top it off, Byron Bay also hosts a bunch of festivals to keep you entertained.
While the town hosts many events, some are more popular than others. Here's a peek at what festivals Byron Bay has to offer:
The Falls Music & Art Festival
This is an annual festival that brings the whole country together and usually takes place around New Year's Eve. The upcoming 26th Falls Festival is happening between December 31st, 2018 and January 2nd, 2019.
Last year, Glass Animals performed their hypnotic beats at the festival, and it was hard not to break out into a dance. The festival's major guest, however, was Liam Gallagher, the former frontman from Oasis. This year's line-up is just as impressive – with Anderson Paak, Chvrches, Toto, and a host of local artists on the roster.  
Byron Bay Bluesfest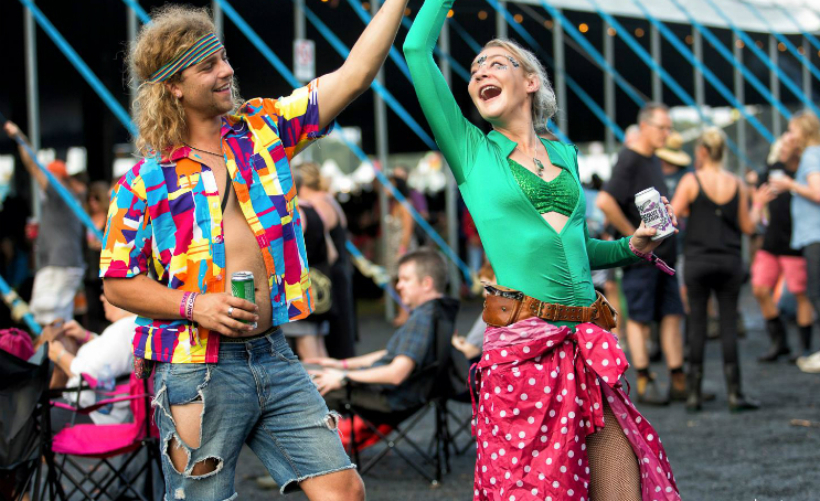 Touted as Australia's largest international music festival, Bluesfest brings some of the biggest artists together, with thousands of people in attendance. Artists like Kendrick Lamar, Tom Jones, D'Angelo, and Modest Mouse have performed on their big stage.
Bluesfest has a long history of success. Since 1990, the crowd has grown exponentially. An event that started out with an audience of 6,000 has grown to a spectacular number of 100,000 people. Besides the great gigs, the festival's also family friendly, so it has many activities for kids who aren't interested in concerts.
Byron Bay can get very crowded during festival time, but you can savour the experience regardless, as you don't have to spend all your time on the festival's grounds. In between performances, hit the beach or explore town. Another option is to get a one-day ticket and and then enjoy the town's attractions for the rest of your holiday.
Sample Food Festival
A one-day festival that's not to be missed is the Sample Food Festival that features a plethora of food and beverages by celebrity chefs. What's really worth mentioning about this event is that it gathers local chefs, artisans, farmers, and producers in a delightful gastronomical showcase designed just to please your taste buds with a taste of Northern New South Wales.
Besides the grub and drink, you can also experience culinary creativity in other ways – through talks and wares. So head on over if you'd like to 'sample' the best the region has to offer.
Held annually at the Bangalow Showgrounds in September, the organisers have even thought about the accommodation you might need. Byron Holiday Park and its numerous accommodation options will be there to make you feel like home.
Byron Writers Festival
For the bookworms visiting Byron Bay in August, the Byron Writers Festival promotes the literary culture of reading and writing. With a tagline that goes, "Three days of ideas, storytelling, and conversations," you know you're in for something inspiring. Attendees will have the chance to participate in workshops that aim at enriching aspiring writers and readers with information about Australian literature, literary genres, established and upcoming writers, and other related news.
Besides being well-organised, the festival features a large range of activities and talks to choose from. Although not considered cheap, tickets are affordable and definitely worth the money, as it gives you the chance to practice and indulge in 'the art of listening' and seeing where ideas and shared through conversation can take you.
Byron Latin Fiesta
What's a holiday without dancing and listening to hip-moving tunes? At the Byron Latin Fiesta Fiesta, fun is guaranteed. Latin Fiesta takes place in November, in the heart of Byron Bay and combines dance, music, and culture altogether in a fun and energetic festival. For three full days, you can participate in Latin dance workshops and have fun at Latin dance parties with performances, DJs, and live bands.
It gives its participants the chance to train and have fun with international and local instructors and take part in unique activities meant to make your stay in Byron Bay unforgettable. The events take place in various venues, so be sure to do your research and plan your days out to make the most of it. Most importantly, you'll also need a comfortable pair of shoes, the courage to dance, and the right moves!
Star Stuff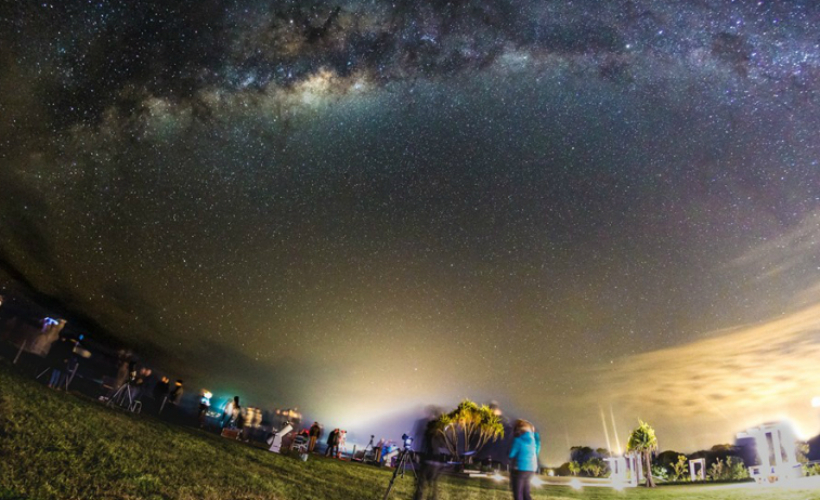 A festival of space, science, and astronomy! If you happen to be Byron Bay in July, head on over to the Elements of Byron resort for Star Stuff. Needless to say, the festival is out of this world, and Byron Bay is the perfect place to be for stargazing (provided the weather is on your side).
Star Stuff packs everything from keynote talks by astronomy experts to sky gazing at the sun and the Milky Way. It's not only fun, but also aducational. Depending on your preferences (and budget), you can opt for a regular ticket or a VIP one.
Byron Bay Surf Festival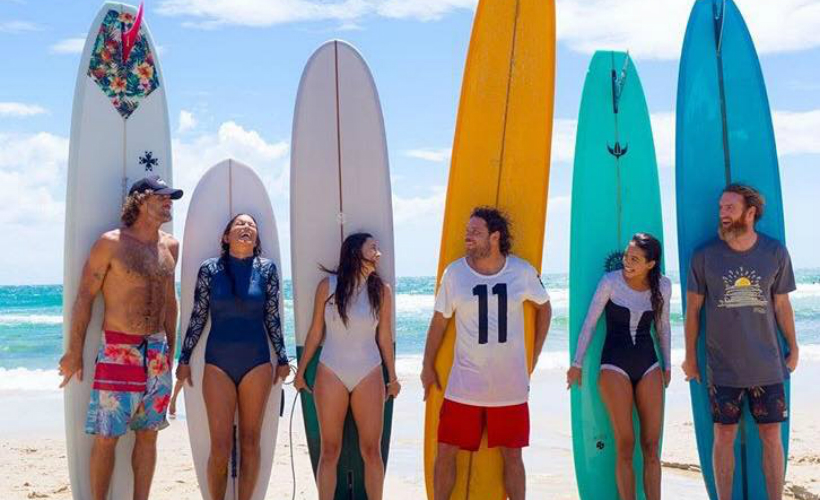 Drop by for a nice tan and a great deal of adventure at the Byron Bay Surf Festival. Held every February on the Main Beach waterfront of the Wategos Beach, surfing isn't the only thing you can do at here.
The Byron Bay Surf Festival is pretty fun, regardless of whether you know how to surf or not. For three days, you'll get a mix of culture, music, art, and film, thought keep in mind that everything's related to surfing.
Byron Spirit Festival
Music, yoga, dancing, and Tantra… if you're into spirituality, there isn't much more you'd want from a festival. Held in April, this event brings world-class presenters and performers to the Byron Shire, presenting programmes that include rites of passage, holistic business practices, conscious relationships, and nutrition. Basically, this is a festival that'll bring you in touch with your inner self.
The festival lasts for three days, and this year, the festival was brought alive by famous names such as OKA, Sacred Earth, Tijuana Cartel, and many more. Bear in mind that tickets sell out quickly, so you might want to get yours in advance.
Byron Bay International Film Festival (BBFF)
If you're into movies, you won't want to miss the largest film festival that Australia has ever seen. Held in March on the coast of Byron Bay, the BBFF showcases award-winning films for movie enthusiasts, as well as gems that deserve to be discovered.
Innovation is also a point of importance for the BBFF. The 2016th edition, for instance, introduced virtual reality – bringing the festival to another level. Every film presented is inspiring, entertaining, and/or thought-provoking. It's no wonder they say that the festival is "endorsed by the Gods of Asgard." If you've ever considered visiting Australia, this should be reason enough to make you book that flight ticket now.
Get all the latest travel stories from Zafigo. Follow us on Facebook, Twitter, and Instagram.