Steeped in heritage and history, what makes Hong Kong unique is its Chinese culture fused with colonial influences. Naturally, you'll find the celebrations here special too, as locals add their own flair to local festivities. Here are 5 celebrations and festivals you should experience:
Ushering in Chinese New Year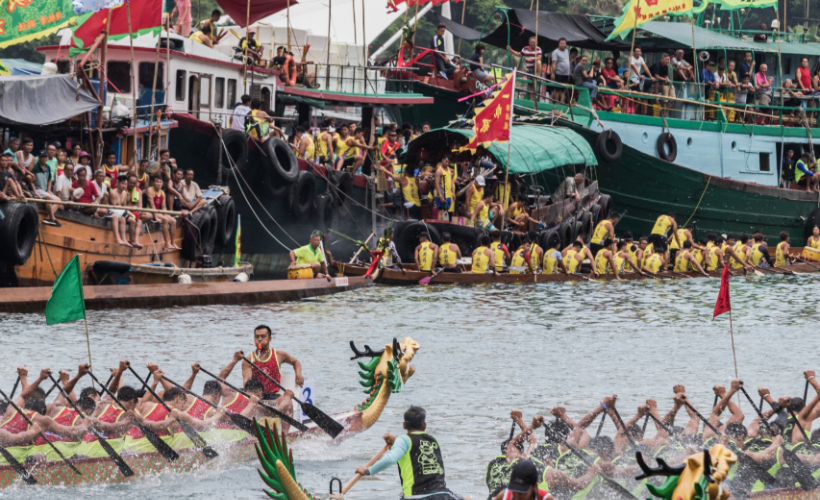 Chinese New Year is celebrated the world over, but in Hong Kong, they really know how throw a party. The new year is ushered in on the second new moon after the December solstice. In 2020, the celebrations will be on January 25th. Colourful costumes, prancing dragons, and firecrackers are always the order of the day.
Witness the thunderous Energy of the Dragon Boat Festival
You need to put this one in your diary. This is a national holiday for locals, and is basically a frantically energetic, water-bound regatta. The Dragon Boat Festival's a must-see event that dates back to the 3rd century in remembrance of Qu Yuan (Chinese poet and minister), who, disenchanted with the government, threw himself in a river to drown.
Every year, magnificently-decorated vessels form all over the world compete for honours in what's probably the oldest boat race in the world. This year's spectacular will be on June 7th and in 2020 June 25th.
---
Everything you need to know and more bout HK:
---
Watch the fireworks on National Day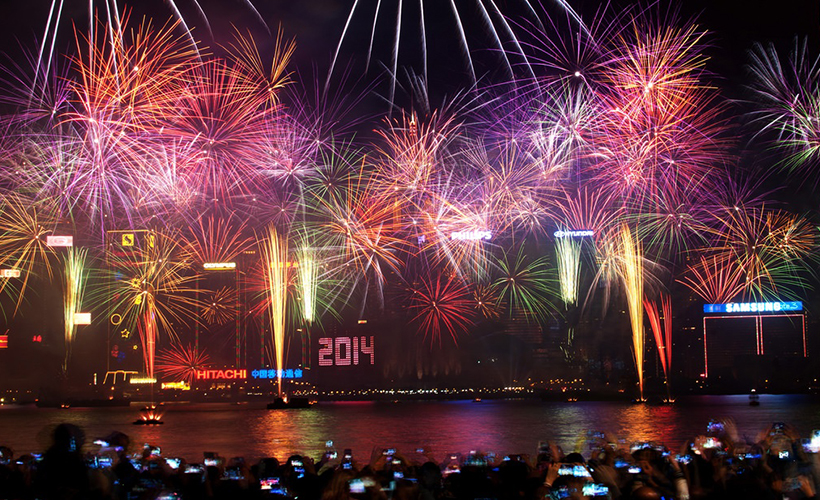 In Hong Kong, October 1st is National Day, a day that celebrates the founding of The Peoples Republic of China, Hong Kong, and Macau. This is one of two 'Golden Weeks' for the Chinese, as it spells a week-long holiday for them.
Throughout this week, there's a fair amount of pomp and pageantry with flag-raising ceremonies, parades, feasting, and merriment. The celebrations culminate with the most spectacular fireworks display along Hong Kong's Victoria Harbour.
---
Looking for a winter culinary experience?
---
Catch a show during the Hong Kong Arts Festival
An annual four-week long event, the Hong Kong Arts Festival boasts an impressive line-up of over 100 shows by international and local artistes, including music performances, dance spectaculars, operas, theatre productions, and family shows. Like choreographer John Neumeier's The Nutcracker by the Hamburg Ballet.
Experience a 'Taste of Hong Kong'
Another four-day celebration loved by locals, Taste of Hong Kong is all about food, glorious food. Explore and sample local culinary delights by the most renowned chefs from the island's best restaurants and watch them showcase their comestible skills with cooking demos. These four days are sure to tantalise your taste buds and satisfy your appetite.
Hong Kong is to be intrigued by and marvelled at. So, come and be captivated by the most beguiling of oriental gems that is Hong Kong.
Get all the latest travel stories from Zafigo. Follow us on Facebook, Twitter, and Instagram.