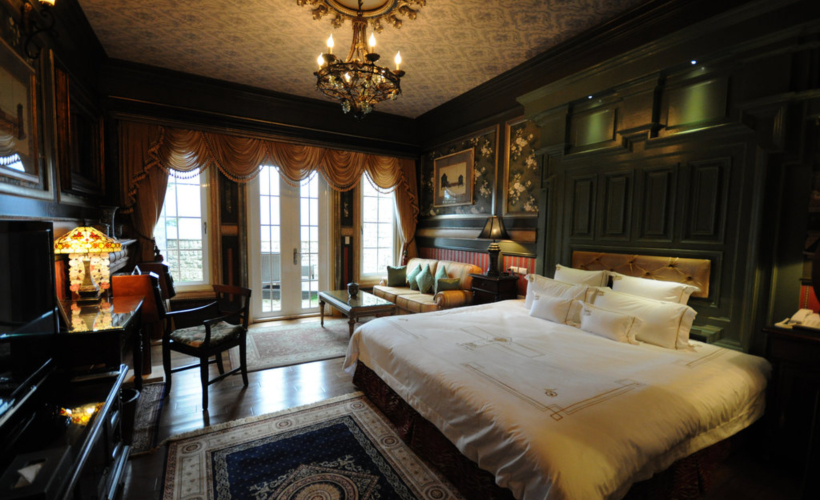 They say that good things come in small packages, and if you haven't stayed in a small boutique hotel, you need to. Boutique hotels not only have an immense amount of character, but they also provide guests with a more authentic look into local life, local people, and the local culture of your chosen destination. Chain hotels are often so large that staff are constantly pre-occupied with duties and have less time to focus on each guests needs in comparison to a smaller style hotel.
If you're wanting more charm and charisma from your hotels, do yourself a favour, and check out these smaller-scale, independent hotels in Asia right now.
Kasara Niseko Village, Hokkaido, Japan.
Reaching your inner Zen is now possible if you're staying at Kasara Niseko, especially when they have two onsens (Japanese hot springs) for you to unwind in. Located at the foothills of the Hokkaido Mountains, this modest hotel boasts only eight rooms, meaning that staff are extremely attentive to their minimal guests and their needs. Kasara Niseko is an all-season hotel, although peak time is during the winter seasons as the hotel is covered by a blanket of snow, making the whole place look like a magical winter wonderland. If you're worried this little hotel is too remote for you, rafting, hot air ballooning, reindeer sledding, skiing, and snowboarding are just some of the activities you can participate in during your stay.  
Art Paradiso Hotel, Incheon, South Korea.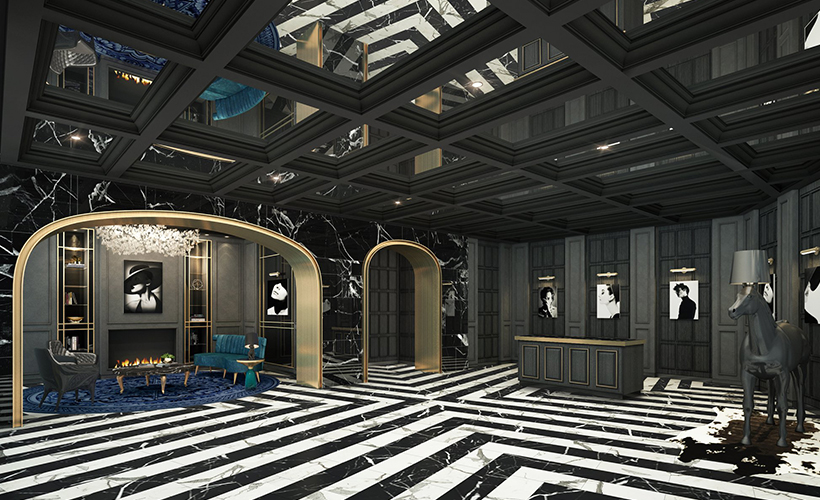 Art lovers, this is the place for you. This art deco inspired hotel gives off a truly elegant vibe with its marble floors and mirrored ceilings. One of the great things about Art Paradiso is that you'll never be bored there, due to its prime location, surrounded by shops, art galleries, restaurants, and even a casino. Chinatown, the traditional temples, and markets are worth the look at if you wish to explore the wider city of Incheon. The capital city of South Korea, Seoul, is less than 30km from Incheon, making day trips relatively easy. If you want to live like Gatsby did in the 1920s then you need to book the stylish Art Paradiso Hotel.
The Old England Manor, Taiwan.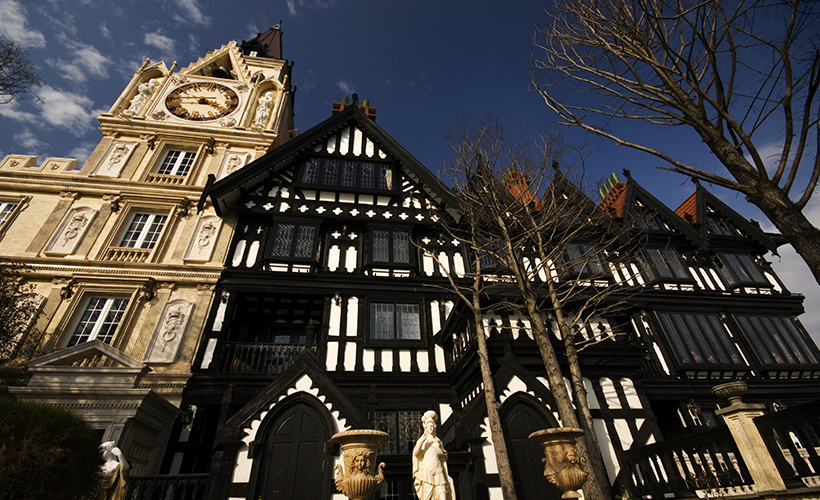 This Tudor style hotel is bursting with personality, featuring a mix of English artefacts, giant glass chandeliers and a gothic looking clock tower; attributes that are not often associated with this part of the world. If the impressive exterior of the building isn't something that interests you, the rooftop will certainly take your breath away with its panoramic, picturesque views of the neighbouring highlands. The Old England Manor is the perfect getaway for outdoorsy types due to it being in such close proximity to mountain ranges, alpine meadows, tea plantations, and forests.
Keemala, Phuket, Thailand.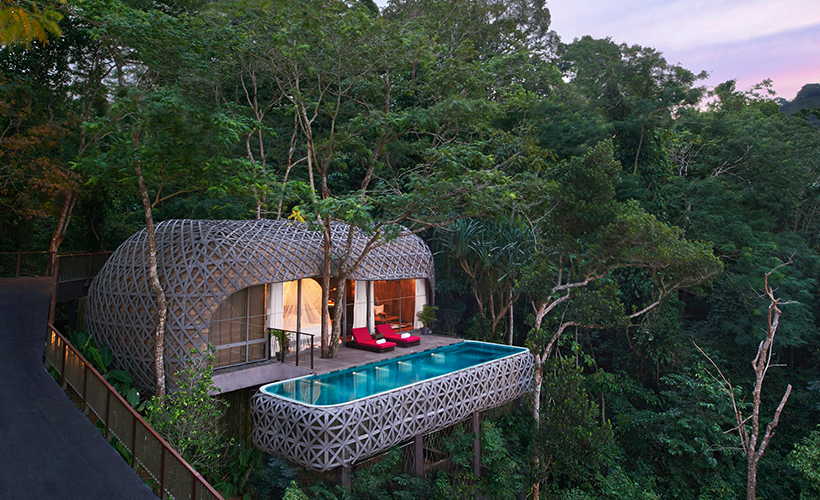 This hotel is where nature meets luxury. Keemala features 38 rooms and promotes a variety of unique staying experiences, whether it be in a treehouse, a clay cottage, or a bird's nest pool villa. This is the kind of place you would come to disconnect from the hustle and bustle of everyday life and rejuvenate your mind. Experiences offered by this boutique hotel involve meditation classes, massages, Thai cooking classes or you could simply go on hikes through the nearby rainforests. One massive selling point for this hotel is that if you start to feel you need a change of scenery, the vibrant and always busy Patong Beach is not too far away, providing guests with the best of both worlds.  
The Sukhothai, Shanghai, China.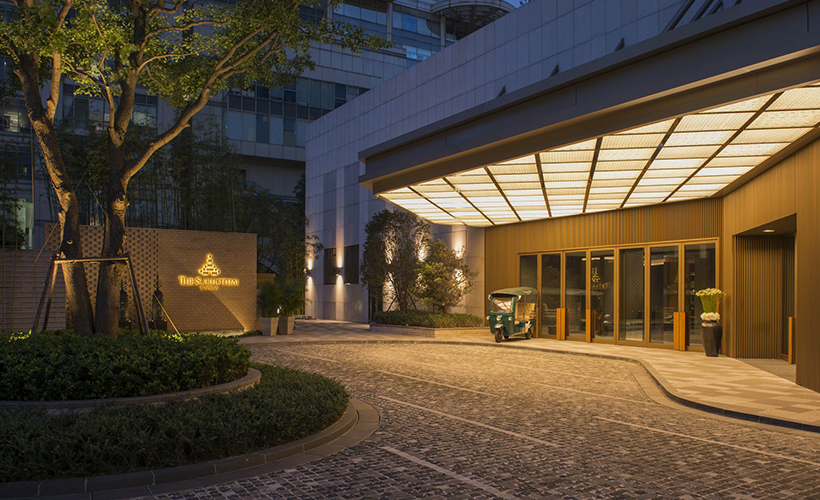 The Sukhothai is an ultra-modern industrial themed hotel with minimalistic furnishings to complete the look.  This boutique hotel provides an array of wellness treatments such as yoga, sauna treatments or you could even create your own tailor-made wellness relaxation plan. If you're more of an adventurer who would like to see more of the city, The Natural History Museum and The People's Square are all close by. If it's a shopping spree that you want, Sukhothai is connected to a mall and in terms of local or international food, you will not run out of options. Sophistication and luxe are in abundance here so ensure you book this place ASAP.
Cameron Highlands Resort, Cameron Highlands, Malaysia.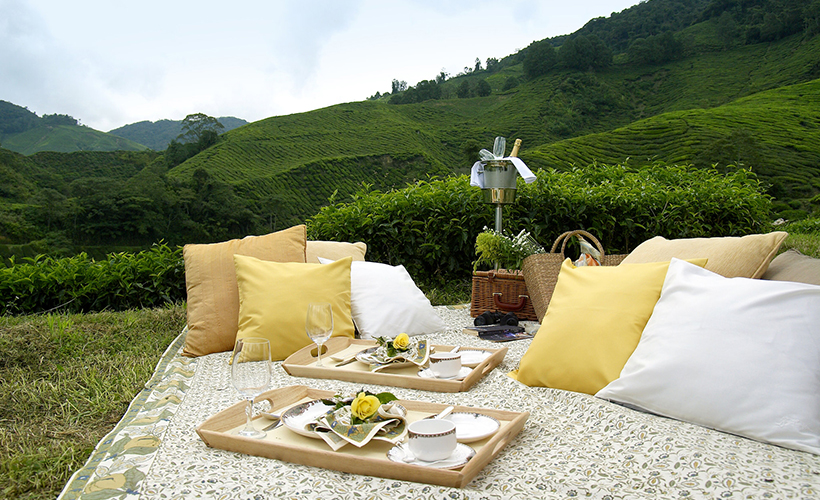 Cameron Highlands Resort is a beautifully decorated colonial style hotel with an all-encompassing view of the infamous tea plantations. The resort is located at the highest point of mainland Malaysia which explains the truly breathtaking views. Cameron Highlands Resort offers specialty picnic packages for those who want to sit back and marvel at the scenery. The interior of the hotel is covered in beautiful teak wood garnishing's while the exterior is home to an 18-hole golf course giving the place an overall tranquil vibe. If luscious green rolling hills are not your thing, stop over at the local strawberry farms where endless rows of fresh strawberries are ripe for the picking.  
Naman Retreat, Da Nang, Vietnam.
Da Nang is not often thought about when tourists are planning their itineraries for Vietnam, and this is a huge mistake as it is arguably an underrated city. Naman Retreat is the perfect place to stay when visiting Da Nang, its award-winning bamboo architecture is exploding with Vietnamese culture and the nearly deserted beaches which back onto the resort are a hidden gem. The hotel itself is only a short drive from the vibrant UNESCO world heritage site of Hoi An, making it easy for guests to explore the history of Vietnam and its foreign influences.

Get all the latest travel stories from Zafigo. Follow us on Facebook, Twitter, and Instagram.