When it comes to culture, India's capital does not disappoint. The air buzzes with excitement and there aren't enough hours in a day to take it all in. Might I suggest you plan your next holiday to the Delhi when one of these rolls around?
Editor's note: Most of the locations of these festivals are changed every year, but the websites always carry updated information.
Bacardi NH7 Weekender
When: November (usually the last weekend of the month)
One of Delhi's biggest music festivals, this one should make it to your calendar for the variety of performing artists. The country's up and coming independent musicians push boundaries every year with high-energy shows, and there are always visiting international artists to look forward to. To give you an idea, the past few years have featured heavyweight names such as A.R. Rahman, Mogwai, Mutemath and The Vaccines. This two-day shindig is also a great space to find your new squad and pick up merchandise from local labels. When you need a break from the chaos of the performances, take a hot air balloon ride or hop on the Ferris wheel – it makes for a fun photo-op too.
Official website: insider.in/nh7-weekender
Palate Fest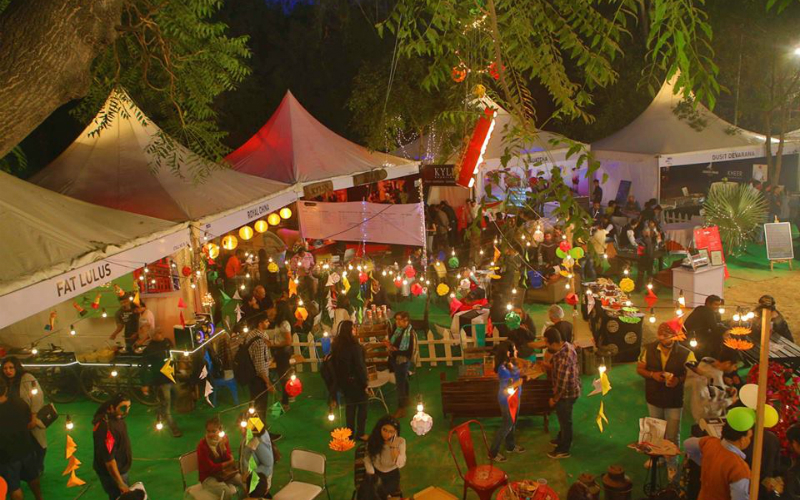 When: November (usually the last week); there's a smaller scale version called Palate Mini in March
Think back to the days of your childhood, of picnics in the park on sunny days and you have a basic semblance of Palate Fest, only better. It features top-notch eateries, tastings, chef demonstrations and music performances at one of Delhi's biggest parks. This three-day feast is where you can find some of the city's best, most inventive flavours and presentations. In addition to samplings, you can also pick up a skill or two to replicate in your kitchen later. There's a good mix of traditional and international cuisine so don binge-friendly clothing, carry cash (they don't accept cards) and you're good to go.
Official website: palatefest.com/newdelhi
India Art Fair
When: First week of February
The art scene in India has always been a bit hidden but in the India Art Fair, the country's modern and contemporary artists, as well as those from South Asia, has found a relevant platform to showcase their paintings, installations, sculptures and more. An exhibit designed to provoke thought and conversation, the fair is charges a basic fee that entitles you to a day of roaming. There are also talks, panels, various projects, and of course, you can buy some art home. This is serious business.
Official website: www.indiaartfair.in
Surajkund Crafts Mela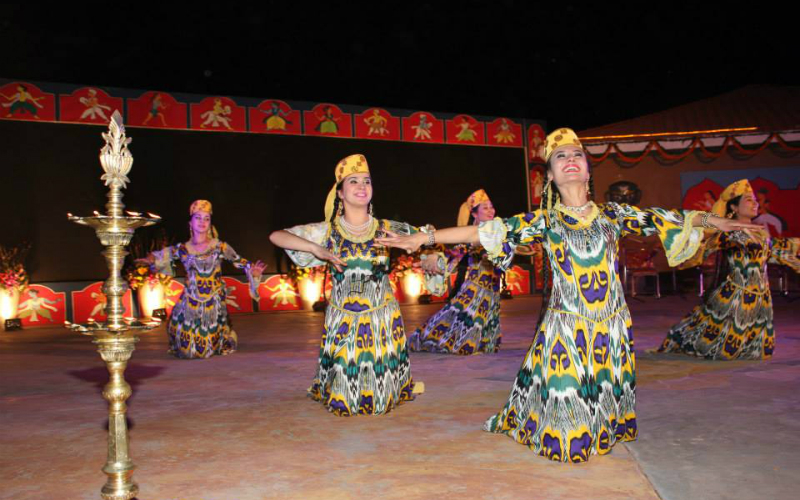 When: 1-15 February every year in Surajkund, Faridabad, Haryana
This two-week gala is a colourful representation of the Indian subcontinent's rich cultural heritage merged with folk traditions from India. Jam-packed with activities, you can find stalls from different parts of the country displaying their indigenous ware for sale. It's the perfect place to pick up Indian souvenirs as well as learn more about the country. Each year's installment follows a theme. Don't leave without sampling street food, whether it's salty plates of pao bhaji (mini buns served with a spicy vegetable broth topped with peas) or delicious treats such as jalebis (a crispy, fried dessert). Walk around and you'll also catch groups performing traditional dances. They'll even pose for pictures, if you ask nicely.
Official website: www.haryanatourism.gov.in
Citibank Restaurant Week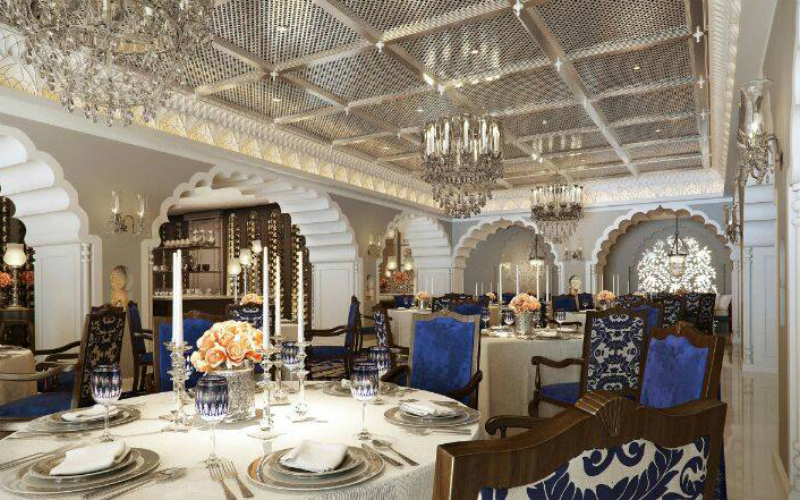 When: March/April and September every year
Twice a year, for 10 days, you can devour the finest selection of food from the city's highbrow eateries at a fraction of their usual price. Participating restaurants pick their best dishes to showcase in three-course menus, which helps simplify the ordering process. Every bite promises to be delectable, but you have to book your spot early.
Official website: restaurantweekindia.com
Delhi International Film Festival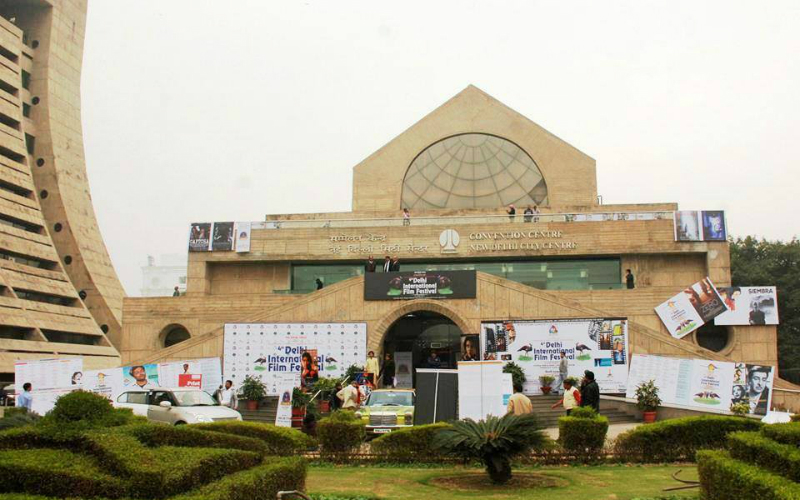 When: First week of December
For cinema buffs, and for those looking to take a pause, the Delhi International Film Festival makes for a nice little break. There are a large number of screenings to catch, as well as literary works and poems by NRIs and Indians to delve into. It's the best kind of binge-watching weekend the city has to offer. Lights, camera, action!
Official website: www.delhiinternationalfilmfestival.com

Read Next: