When travelling in India, safety is a concern and a question often asked about, especially in the capital city of New Delhi. Certain notions exist, making it unnerving for women travellers to plan an itinerary. Though New Delhi can be challenging, it is by no means categorically unsafe.
When it comes to where you should check-in for the night, here are four recommended picks that make special provisions for women travellers, giving you peace of mind where personal security is concerned while delivering comfort and a sense of privacy – something you're sure to crave after a day in Delhi. These hotels take special care of their female guests at no extra cost, just make sure you inform them of your travel status.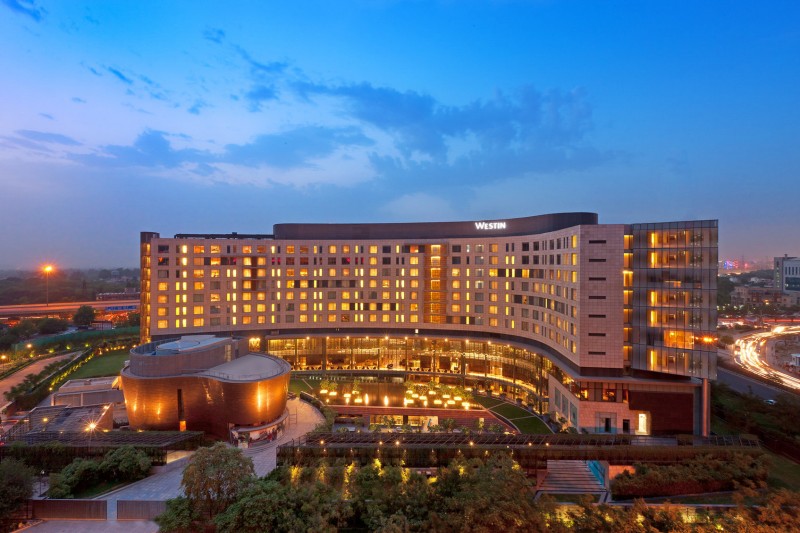 The Westin, Gurgaon
Named after the Greek Goddess of Breeze, the Aura Rooms are thoughtfully located right by the elevators on each floor so that you don't need to walk the length of the corridor. You will appreciate the oversized bathroom, which features a dedicated makeup table as well as a luxurious rainforest shower and a separate bathtub for soaking away stress. The room also has space for two circular love seats, one in the corner and one by the window – perfect for a book and a glass of wine, our real true loves! If you feel like having some alone time and want to avoid the coffee shops altogether, you will appreciate the in-room tea caddy.
The Westin is also famous for their signature patented Heavenly Bed, complete with seven layers of crisp bedding and pillow-top mattress for that much needed beauty sleep. To provide an extra sense of security, the rooms have a doorbell with video function and most assuring of all, the Aura Rooms are exclusively serviced by female associates.
Website: www.westingurgaon.com
Address: No. 1, MG Road, Sector 29, New Delhi NCR, Gurgaon, Haryana, 122002, India
GPS location: 28.476858,77.0685603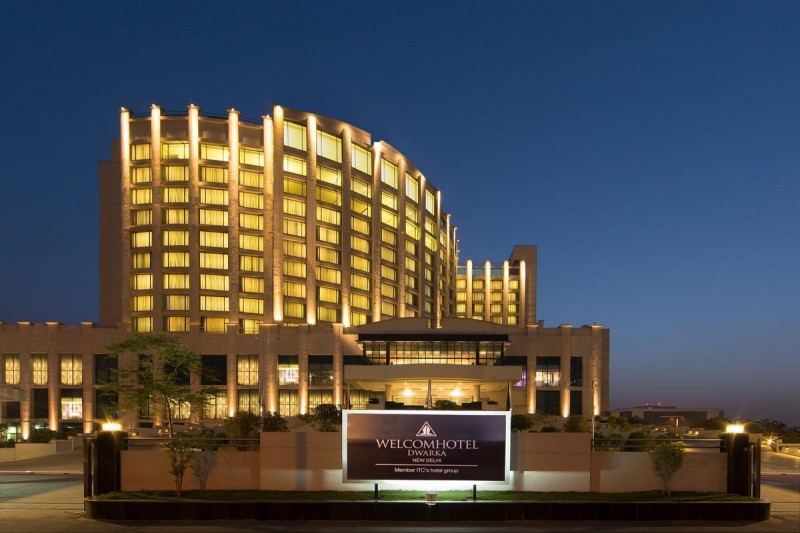 WelcomHotel and Sheraton New Delhi
All properties under the ITC Group have Eva Floors or an Eva Wing, which were conceptualised for single women travellers. Specially designed to chase away worries about safety and privacy, rooms come with a door view camera and all external calls are first screened through.
There is a lovely trolley service in the evenings serving hor d'ouevres and soft beverages; lovelier still are the female butlers and all-women staff who are dedicated to service these rooms and guests. The hotel also offers complimentary laundry service of up to four garments per stay and if you have a late flight, you can ask for a late check-out of 4pm.
Website: Sheraton New Delhi or WelcomHotel Dwarka
Address: District Centre, Saket, New Delhi 110017, India (Sheraton) , Plot No.3, Sector-10, District Center, Dwarka, New Delhi, 110075, India (WelcomHotel)
GPS location: 28.526282,77.2140753 (Sheraton) ,  28.579018, 77.0537173 (WelcomHotel)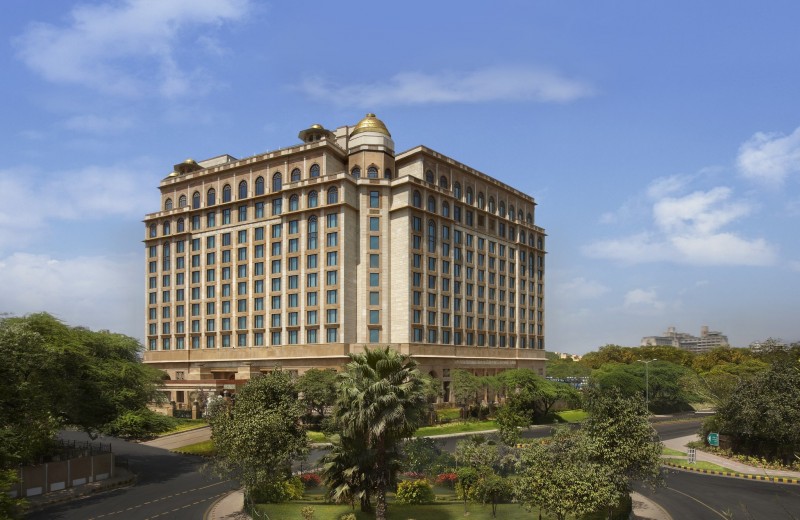 The Leela Palace, New Delhi
The Leela hotel group has introduced the KAMAL experience for women travellers, emphasising comfort and privacy. The experience begins at the airport, where the guest will be received by a hotel rep and ushered into a chauffeur-driven BMW sedan. In the rooms, you will find a long list of amenities that have been carefully selected for their appeal to women: Welcome and turn down amenities, luxury toiletries by Gilchrist and Soames, lifestyle magazines and newspapers, a selection of books by leading female Indian authors, yoga mats and styling accessories.
KAMAL guests enjoy personalised round-the-clock services from a dedicated all-female team of housekeepers, butlers, concierges and personal shopping assistants. You will also have access to a personal chef who can curate gourmet experiences and menus suited to your dietary needs. A wide array of KAMAL services – including yoga mats, beauty kits, pre-visit advisors – can be added to an accommodation category of choice at an introductory price of INR2000 (approximately USD30) per night only, plus taxes.
Website: www.theleela.com
Address: Chanakyapuri, Diplomatic Enclave, New Delhi 110023, India
GPS location: 28.579877, 77.1873613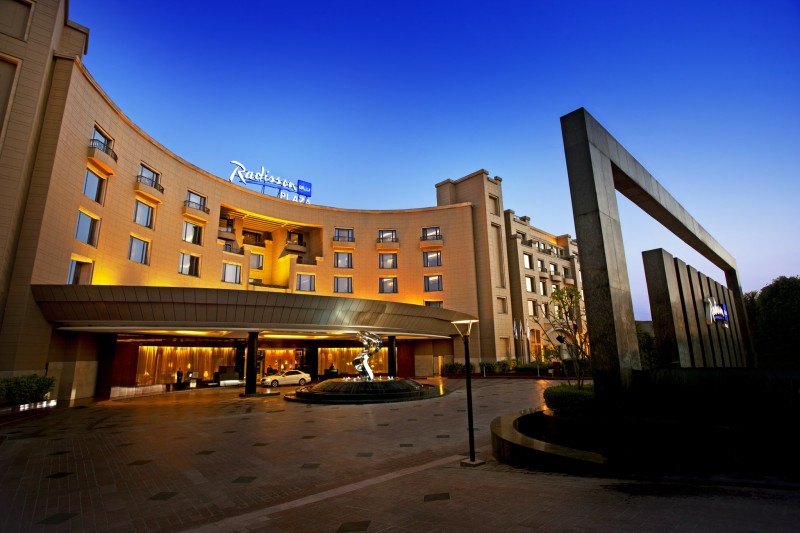 Radisson BLU Plaza, New Delhi
Conveniently located close to the airport, this is a preferred choice for many travellers, especially business women who are in town for a short period and are saving their city exploration for another trip. Unlike The Westin, Radisson BLU Plaza doesn't have a set policy for women travellers but they will make certain allocations and provide women-friendly amenities.
VIP status is automatically accorded to the woman traveller, who will be given rooms that are closest to the elevators and that have no inter-connecting doors. You will find a rose bud waiting in the room, a small but thoughtful welcome gesture, and special provisions meant to make you feel pampered during your stay: Lavish bathrooms with rain showers, silk designer upholstery and linens in the bedroom.
Website: www.radissonblu.com
Address: National Highway-8, New Delhi 110037, India
GPS location: 28.5964064, 77.0341381

More from Zafigo:
India's top 5 women-only travel clubs
Guide to Delhi : Where to stay
Get all the latest travel updates from Zafigo. Follow us on Facebook, Twitter, and Instagram.