What's in a dish? They may not make for a gourmet affair, but these iconic foods – and the institutions that serve them – are packed with love, nostalgia, and a distinct flavour that Delhi folks have come to love. 'Delhi Belly' does not need to be a scary thing; done right, it may just be the best way to experience the city. Go on, you can thank us later!
1. Hot Chocolate Fudge at Nirula's
A childhood favourite for most Delhiites, the Nirula's HCF, as it is fondly called, is pretty much on everybody's favourite dessert list. Served in a significantly sized glass mug, expect luscious scoops of vanilla ice-cream doused in Nirula's signature thick hot chocolate sauce, topped with a generous helping of nuts. One bite, and you'll wish you could take some back home… good thing they sell packaged hot chocolate fudge sauce.
Where: There are 40 locations; check their website for the nearest outlet | Prices: INR180 (USD2.70) for double scoops; INR220 (USD 3.31) for triple scoops; INR120 (USD1.80) for a single scoop of sugar-free versions
2. Shaami Kebabs at Wenger's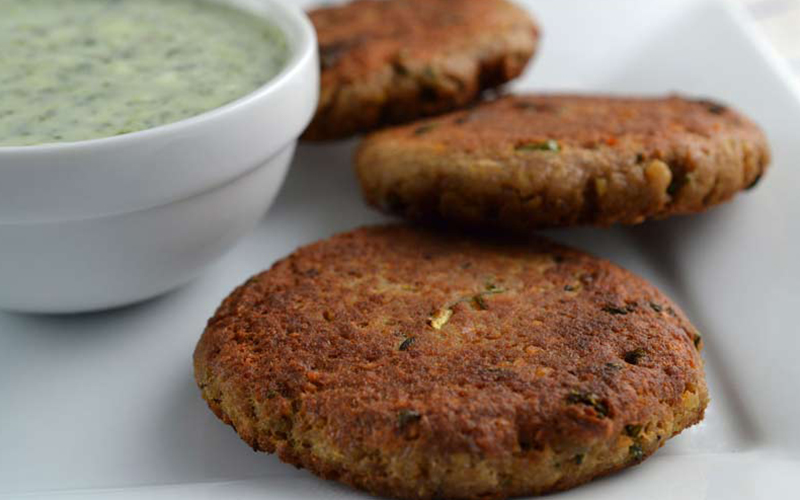 Wenger's is one of the capital's oldest confectionary shops. Parts of the outlet have been broken down and sold to other stores over the years, but the bakery has remained a nostalgic spot through the generations. The shaami kebabs feature a preparation of minced mutton and what we like to believe are secret spices rolled into a ball, flattened a tad, and fried. It's something like a burger patty, only more moist and eaten as is. This place is always crowded and the billing system is cumbersome, but one bite and you'll be convinced it's all worth it. Be warned if you're sensitive to chilli as it does pack some good heat. Take a small bite to start with.
Where: A-16, Middle Circle, Connaught Place, New Delhi | Price: INR70 per piece/patty (USD1)
3. Cold Coffee at DePaul's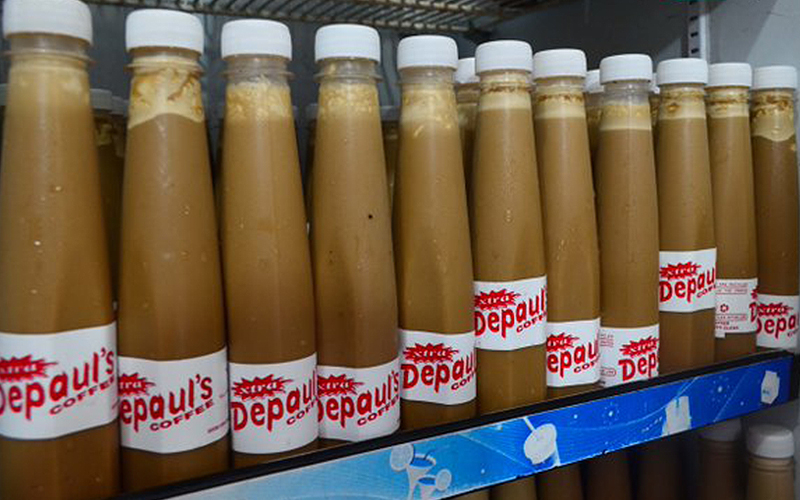 More than 60 years old in the making, DePaul's actually started with selling cosmetics but is now legendary for its cold coffee. Loyal clientele go back as long as 45 years, from their college days to afternoon dates, mid-work and shopping stops.
The cold coffee comes in 200ml bottles, with straws, and is affordably priced. You can expect both great quantity and quality, and a distinct, delicious flavour. We recommend the hazelnut coffee, blended with with actual hazelnuts as opposed to simply flavouring with syrups. If you're looking for a savoury snack to pair with your drink, try the paneer (cottage cheese) balls.
Where: Shop No 22, Ground Floor, Janpath Bhawan (next to Janpath Market, Janpath) | Prices: INR 45 (USD0.68) for regular coffee; INR 60 (USD0.98) for flavoured coffee
4. Murg Makhani at Gulati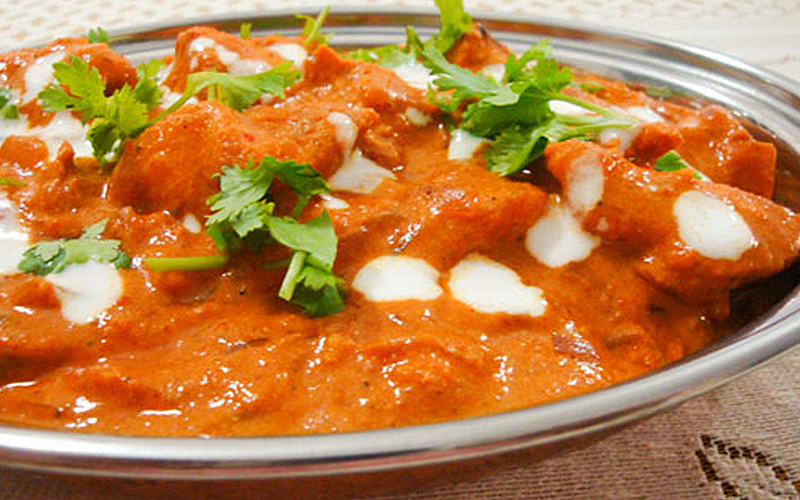 A variant of what you might know as chicken tikka masala, murg makhani is a dish of boneless or full pieces of chicken in a rich gravy concocted from cream, butter and spices.
If you're in the market for the real deal in Delhi, Gulati is the place to go. The tables are always crammed, service is fast, portions are generous, and loyal patrons range from families to late night snack seekers. Eat it with butter naan (wheat flour flat bread) or lacchha paratha (whole wheat flour bread) to make it a complete iconic Delhi meal.
Where: 6 Pandara Road, Pandara Market, New Delhi | Prices: INR530 (USD8) for a half portion, INR765 (USD11.50) for a full portion
5. Daal Makhani/Daal Bukhara at Bukhara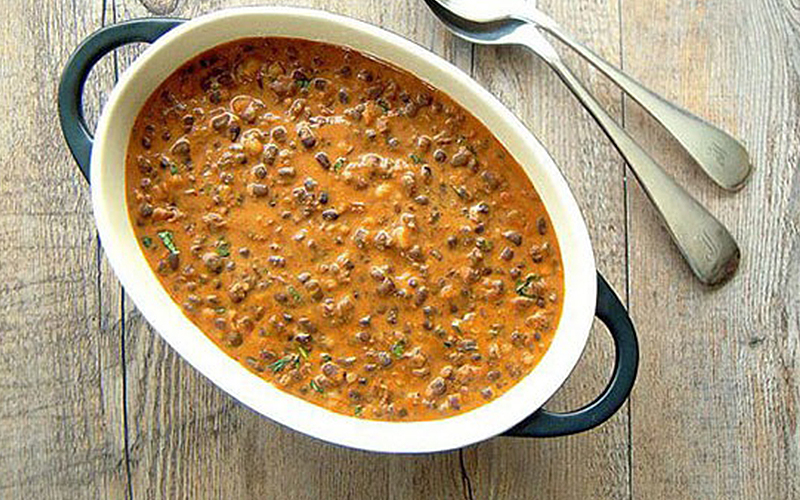 Daal is an everyday dish that's widely available in Delhi, but this particular one has been graced by presidents and prima donnas the world over. Daal Makhani is essentially black lentils cooked with a technique that lends them a smoky flavour. Add butter and cream, and you have a rich, melt-in-your-mouth,slightly thick lentil soup. Eaten with rice or naan, this particular daal comes at a considerable price, but digging into the piping hot dish while seated on tree bark-like stools within a rustic ambience … there's nothing quite like it. A brand called Kitchens of India sells this daal in ready-to-eat tetra packs, if you'd like to take some home.
Where: ITC Maurya Hotel, Sardar Patel Marg, Diplomatic Enclave, Malcha, New Delhi | Price: INR7000 (USD100) for a full meal for two
6. Dahi Bhalla at Natraj, Chandni Chowk
Bhallas are soft balls (resembling dough balls) made from yellow lentils and select spices. The bhallas are first fried and then soaked in water, then served with a chilled topping of sweet curd and tangy chutney. Altogether, they deliver a burst of flavours in your mouth. Start with less chutney; if you're okay with the spice levels, you can ask for more to be added.
Expect a tight squeeze as Natraj is small, and it's nestled within Chandni Chowk, one of Delhi's oldest and most significant markets. It's usually standing room only and that's part of the enjoyment.
Where: 1396, Main Road near Central Bank, opposite Paranthe Wali Gali, Chandni Chowk, New Delhi | Price: INR50 (USD0.75) per plate
7. Dosa Sambhar at Sagar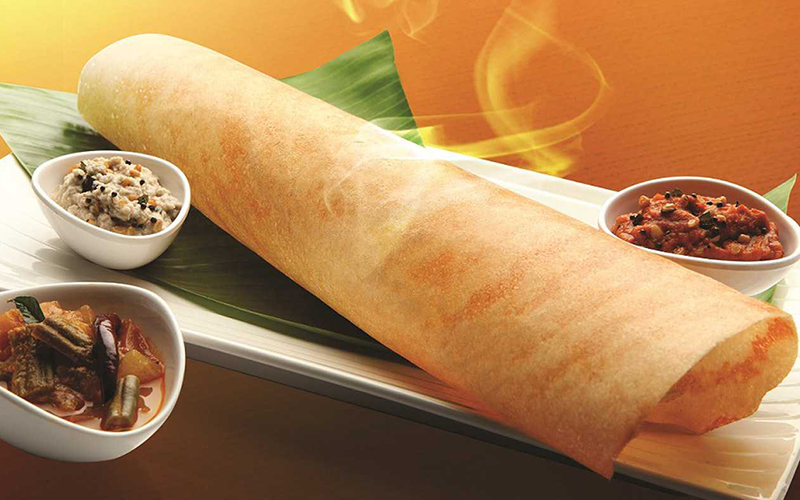 A South Indian food haven, we've had to brave the lines outside Sagar for as long as we can remember. The dosa here comes in many variants: Made from a variety of batter that ranges from rice to semolina; fermented and fried into thin, crispy paper-like sheets; made into thicker pancake, like wraps. Choose from a butter or potato filling, or both! The dosas are served with a lentil-like soup called sambhar and two types of chutneys (coconut and tomato). Quick service and super affordable pricing adds to Sagar's appeal, and you'd want to finish with a filter coffee – half the fun is in the pouring protocol.
Where: 18 Defence Colony Market, Defence Colony, New Delhi | Prices: Starts from INR110 (USD1.65) for a plain dosa and goes up to about INR200 (USD 3) for dosas with filling or that are made from special batters
8. Pt. Gaya Prasad Shiv Charan Paranthe Wale at Paranthe Wali Galli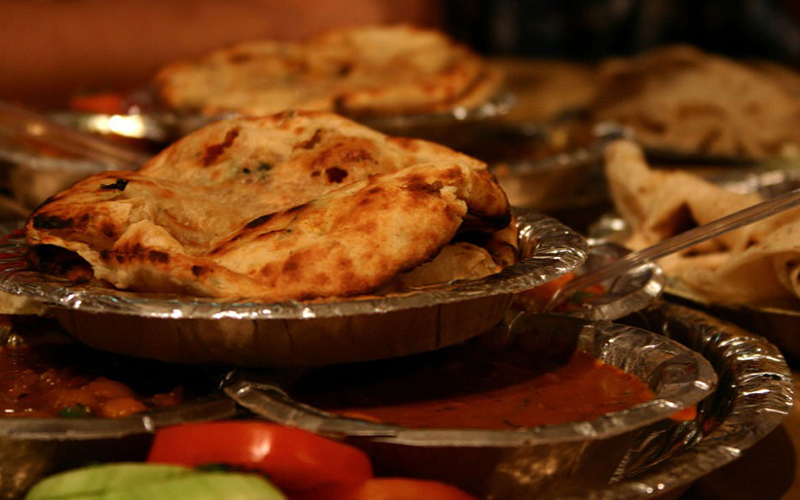 Parathas are a North Indian flatbread made from wheat, and are usually eaten with a lentil, a curry or a vegetable. Sounds humble? They're good enough to have a whole street (or galli) dedicated to them! Paranthe Wali Galli is a legendary narrow street in Chandni Chowk and THE place to sample the best of this popular bread.
This shop is the oldest one along this stretch and they have put a spin on the stuffed paratha like no other. Choose from an extensive variety of stuffings (there are some 30 options) that include cashew nuts, lychee, ladies' fingers, radish, potatoes, and bananas. Each paratha is generously stuffed and served straight off the pan with pickles, chutney, and a potato and cottage cheese curry. It's truly a meal unto itself. The space isn't much to look at, but the crowds speak for the food.
Where: 34 Paranthe Wali Galli, Chandni Chowk, New Delhi (take the Metro to Chandni Chowk Station, then ask for directions) | Prices: INR50 to INR65 (USD.090-USD1) per paratha; the minimum order is two parathas
9. Momos at Tee Dee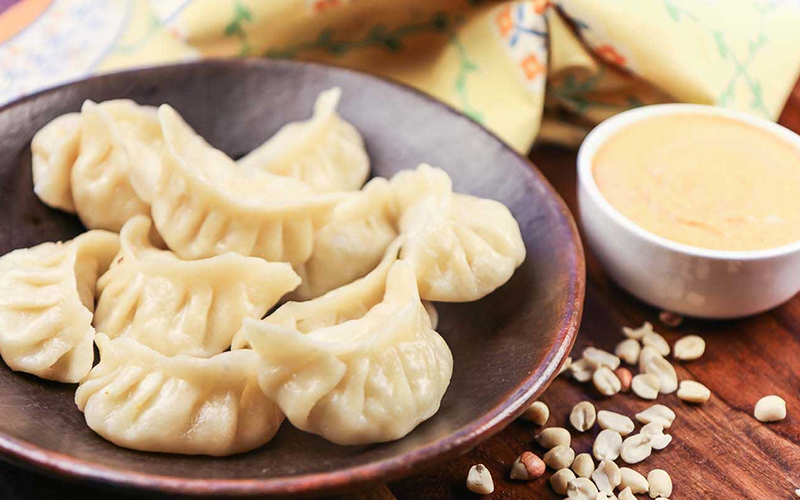 A variant of the all-pervasive dumpling, nothing warms a Delhi winter's day like a momo. The ones at Tee Dee, located within Delhi's Tibetan colony, have been popular with college kids for as long as one can remember. The momos come in chicken, pork, mutton, buffalo meat, vegetables, cheese, potatoes and other unique Indian spices-inspired fillings and you can enjoy them steamed, fried or in a soup. Trust us, you'll be happy with pretty much anything you order.
Where: 32 Aruna Nagar, Majnu ka Tila, New Delhi | Prices: Start from INR100 and goes up to INR200 per plate (USD1.50-USD3)
10. Flavoured Milkshakes at Keventers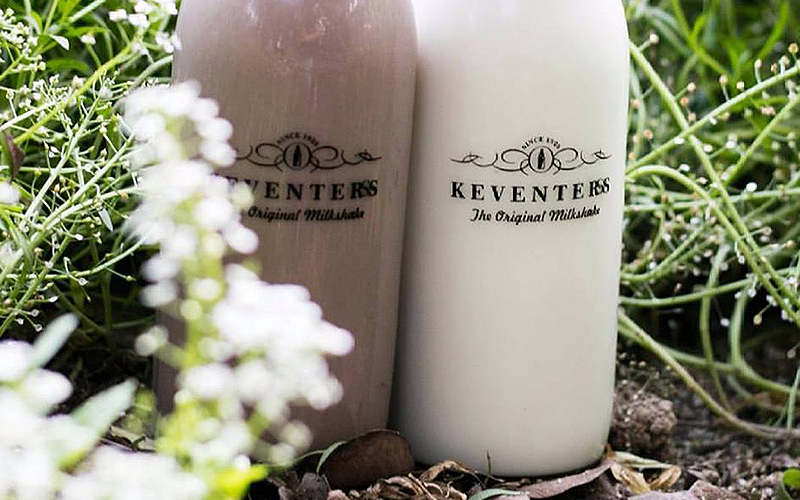 India's iconic milkshake brand since 1925 re-launched itself and and introduced new flavours. If you like yours thick, get the Tutti-Frutti, chocolate hazelnut or chocolate oreo. For something fruity, the Alfonso mango and Blueberry are both good bets. Classic milk-based variants like strawberry, vanilla and butterscotch are always winners. The shakes tend to veer on the sweet side but the flavours are so satisfying.
Where: Various locations, find the nearest one here | Prices: INR177 (USD2.66) for classic shakes; INR237 (USD3.56) for thick shakes; INR207 (USD3.10) for thick shakes
11. Blueberry Cheesecake at Big Chill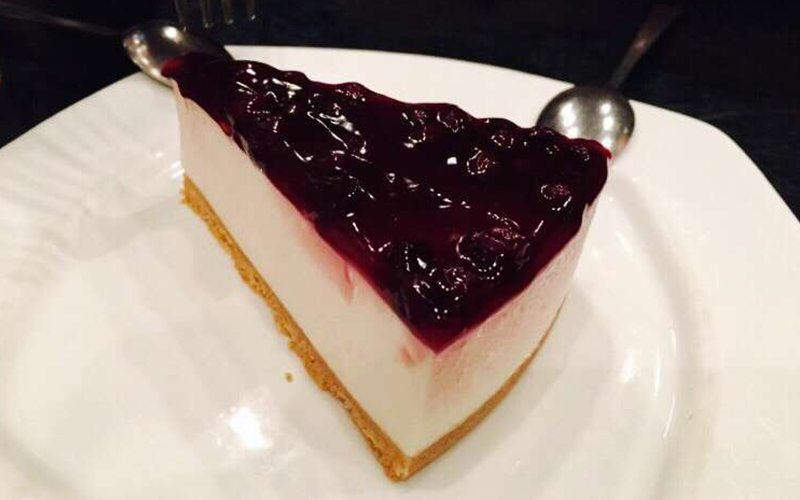 Big Chill could be singularly credited for moving Delhi's gourmands from serious dining to something a bit more, well, chilled. This is what their cheesecakes boast of: A crisp base which isn't too thick and a filling that's just the right balance of thick and creamy. Their frozen cheesecakes are topped with a blueberry compote and small chewy berry pieces.
Where: Locate an outlet closest to you here | Price: INR308 (about USD4.63) per slice

Read next: