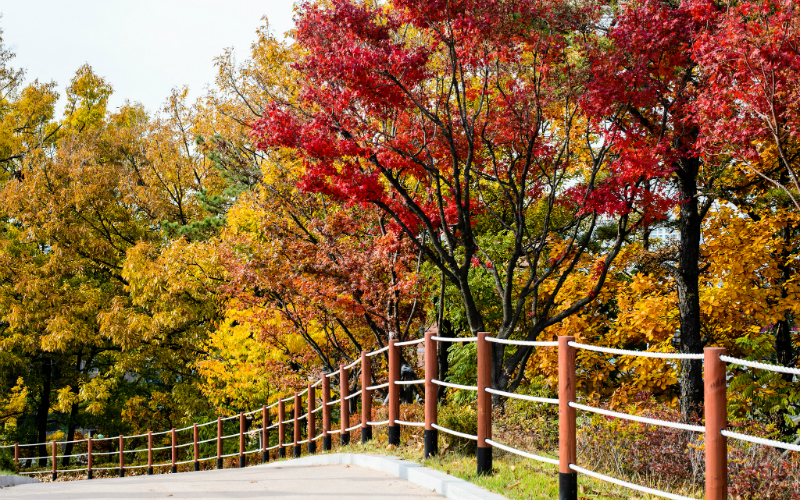 Autumn is arguably the best time of year to visit South Korea. From late September to mid November, it transforms into beautiful shades of yellow, orange and red. As the trees transition and the temperature drops, almost every corner of the country is picture perfect.
The capital, Seoul, is postcard-like during this season; locals look forward to sweater weather while travellers flock to enjoy the mild temperatures and beautiful surroundings. If you're not yet convinced, here are 21 photos of Seoul during autumn that will make you wish you were there right now.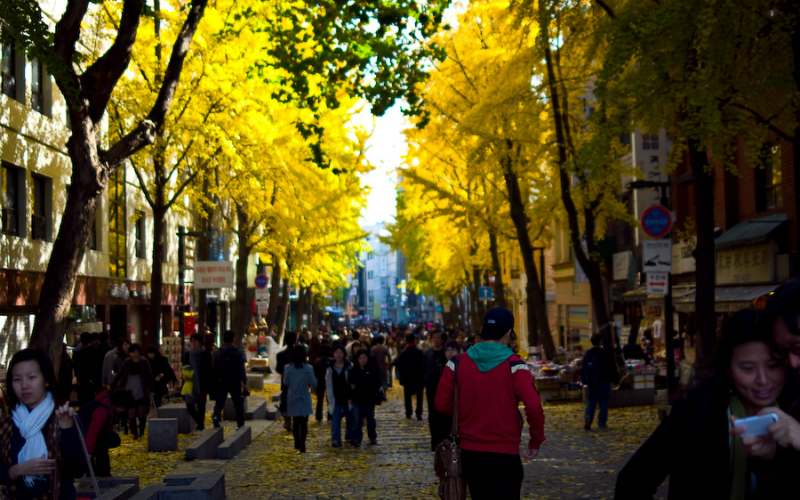 Seoul has a large concentration of gingko and maple trees. The gingko trees paint the city with soft tints of yellow while the maple trees produce warm red hues. A combination of those colours, combined with shades of green and orange, create an almost ethereal dreamscape.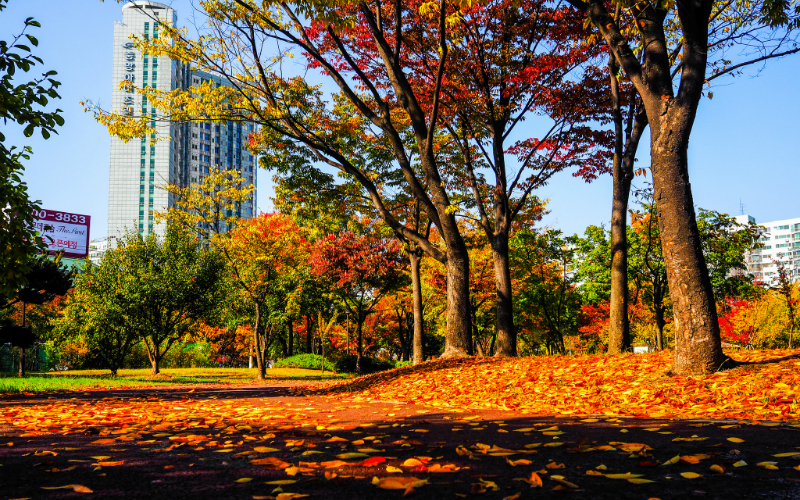 Romance is in the air. You will spot lovebirds hand-in-hand strolling the streets and parks, lost in deep conversation with each other. The lovey-dovey mood will make you feel as if you're starring in your very own Korean drama series.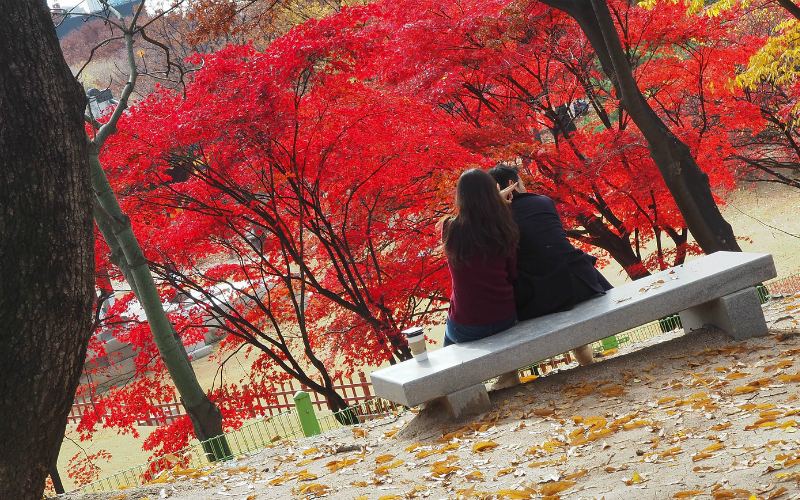 Autumn is also a time for play and relaxation. Children frolic among the crisp, fallen leaves while adults like to park themselves on benches to chat or read. As the weather is a good balance between hot and cold, it's also ideal for outdoor recreational activities such as cycling and rock climbing.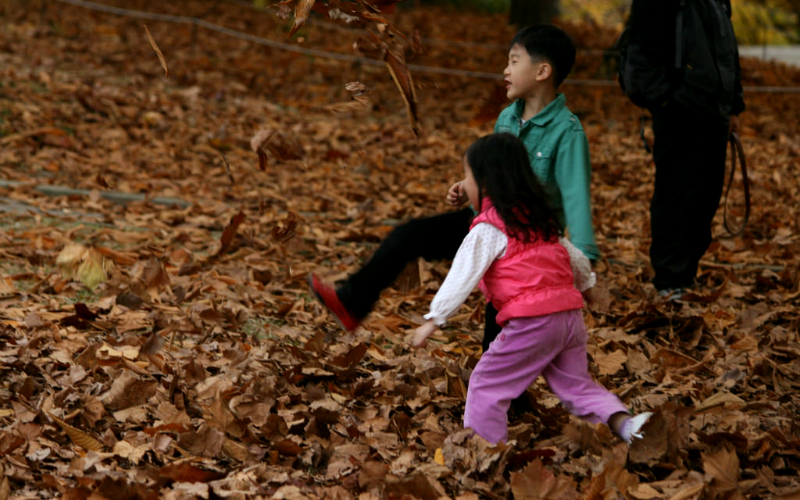 Seoul, an energetic city with lots of buildings, is surrounded by a lot of greenery. The spectrum of fall foliage juxtaposed against concrete and steel makes for striking views. To get a good glimpse of this, many people choose to head up Namsan Tower (N Seoul Tower) on Namsan Mountain, either by cable car or hiking.
The Five Grand Palaces, a must-visit tourist attraction, is even more majestic this season surrounded by trees laden with bold colours, which adds to their timeless appeal while bringing to life the culture of ancient Korea.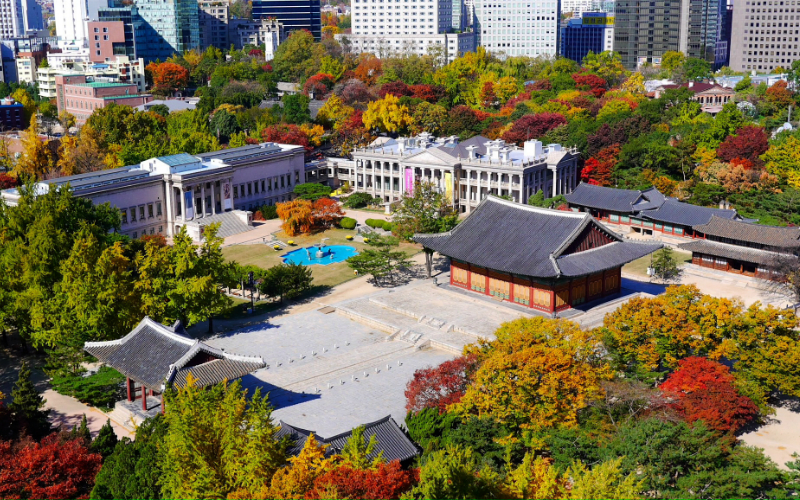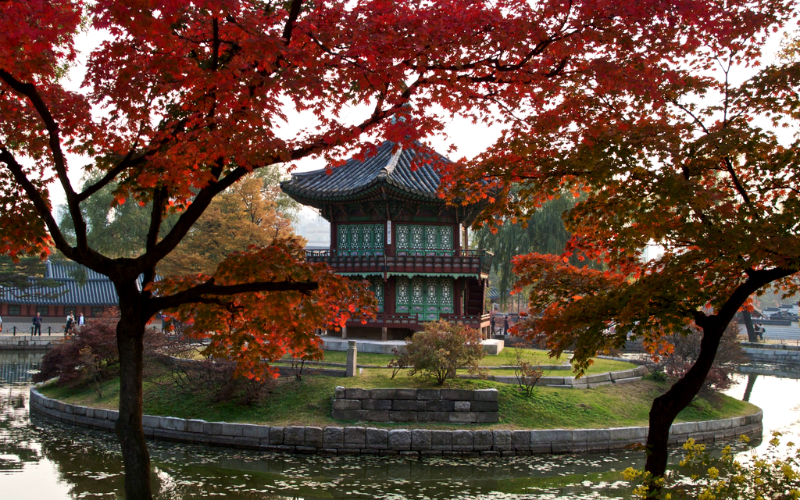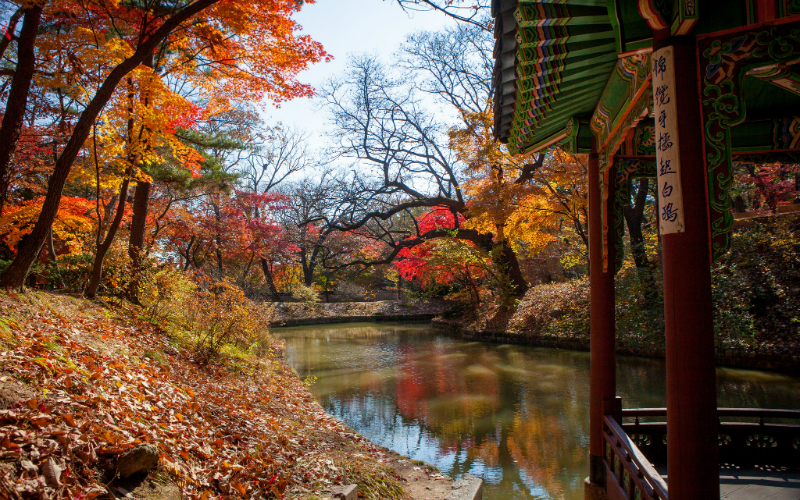 Every October, the Seoul Eulalia Festival takes place at Haneul Park (Sky Park) and celebrates the beauty of the flowering eulalia (pampas) grass, which marks the beginning of autumn. Tourists visit the park to catch breathtaking views of the city lights (at night) and Hangang River, and participate in a variety of workshops and performances.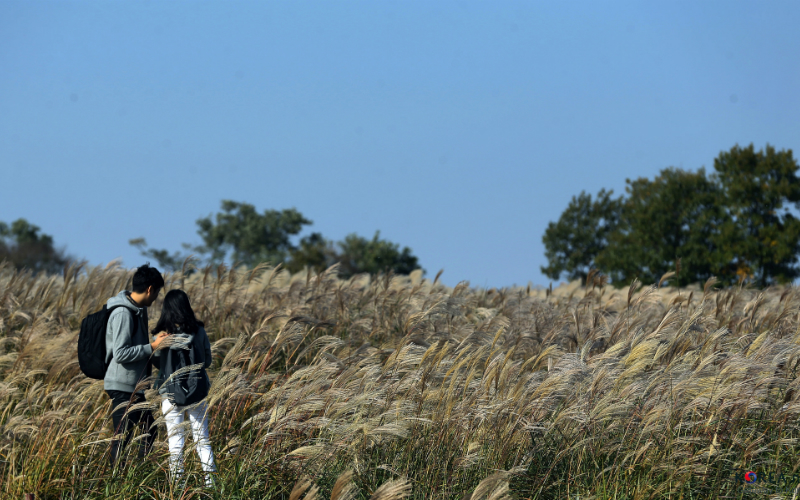 Autumn is a popular season for various festivals and events. Spend the night by the bay watching the skies light up during the Seoul International Fireworks Festival. If you're looking to immerse in something more traditional, go to the Seoul Yangnyeongsi Herb Medicine Culture Festival.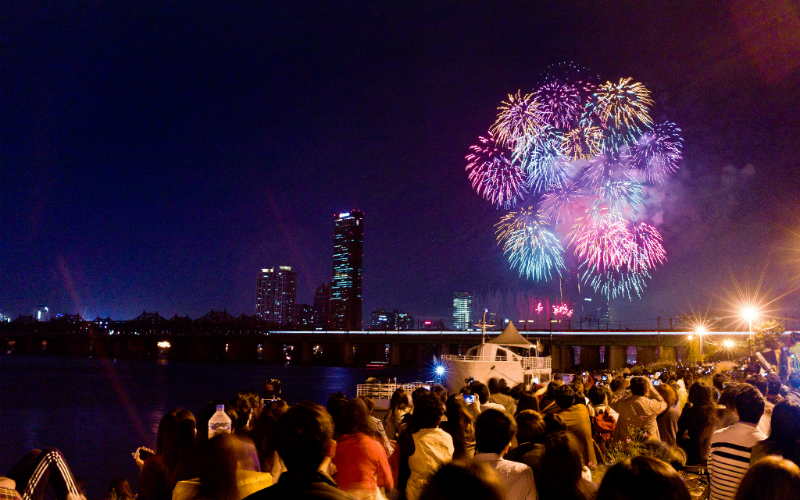 Live performances, from plays to traditional music, are also carried out at the grand palaces, parks and other venues around the city. The plays often tell stories of past emperors and kingdoms, and transport the audience back in time to ancient Korea.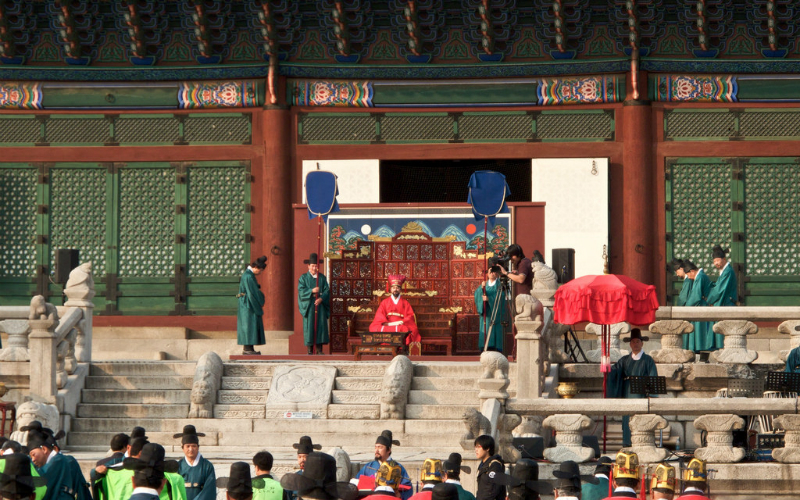 If you want to get away from the crowds and be one with nature, take a stroll through the Seoul Forest.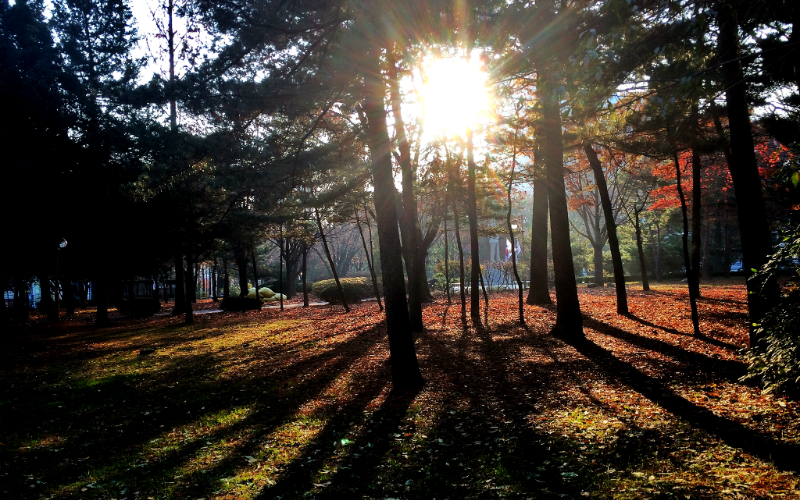 Or if you're looking for the best spot for that perfect selfie, go to Olympic Park (OlPark). Sit beneath the yellowing gingko trees and lush autumn forestry. One of the park's highlights is Wiryeseong-gil, a street lined with over 1,000 gingko trees. Fallen autumn leaves lace the street, leaving a leafy trail. Olympic Park is also a popular filming and wedding photography destination.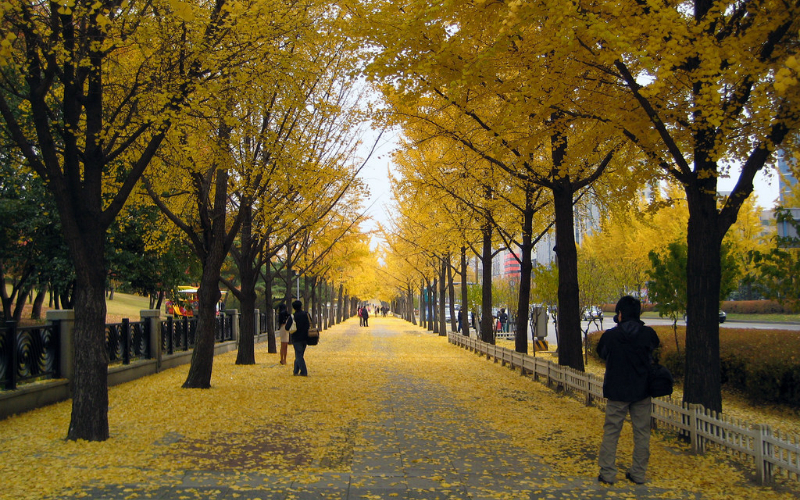 Whatever you choose to do, your visit to Seoul during autumn is sure to be a magical one.

Read Next: