For those unfamiliar with the state of Terengganu in Malaysia, it is the place you stop at to go to Pulau Redang, Pulau Lang Tengah and Pulau Kapas. While tourism booms and big fancy resorts are developed on those famed islands, the mainland of Terengganu stood still in time as seen in the beautiful archived photos below.
Tanjong Chenering (Kampung Chendering as it is known today) captured in the 1950s: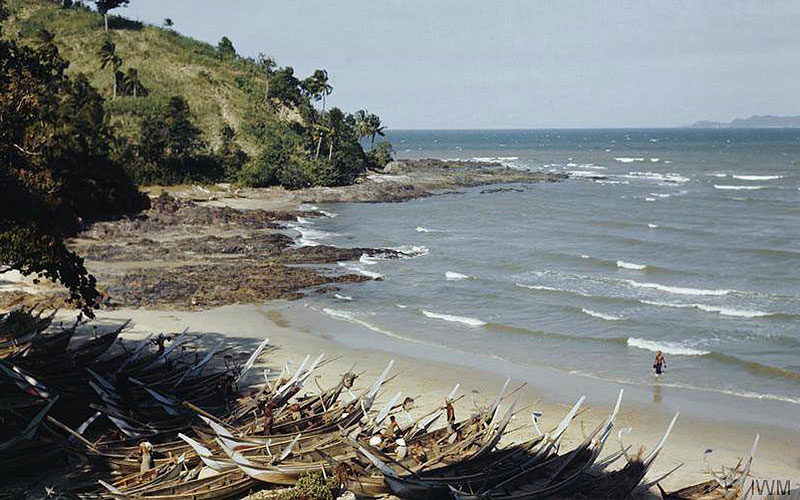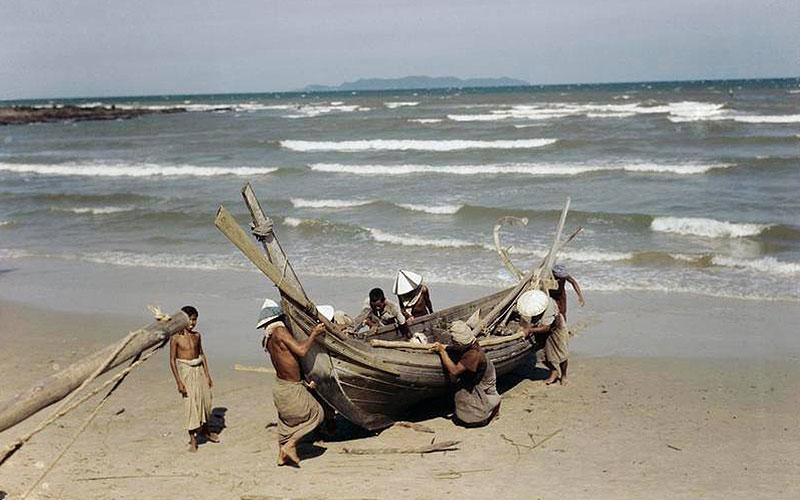 Tourists didn't start arriving in Terengganu until the 1970s. The 1950s was a time where Terengganu was truly unspoilt with leatherback turtles abound. At 244KM-long, Terengganu has the longest coastline in Peninsular Malaysia.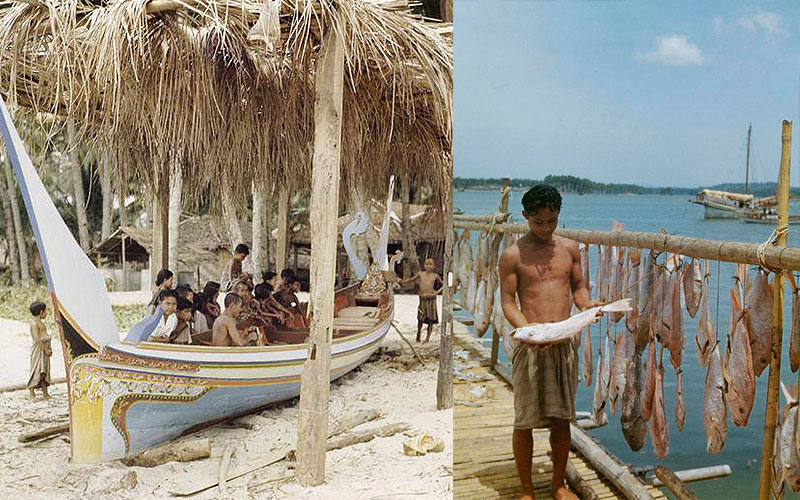 Before the proliferation of electric motorboats, the fishermen of Terengganu built their own boats. Intricately carved wooden boats known as bangau could be found in the harbour of every village and town.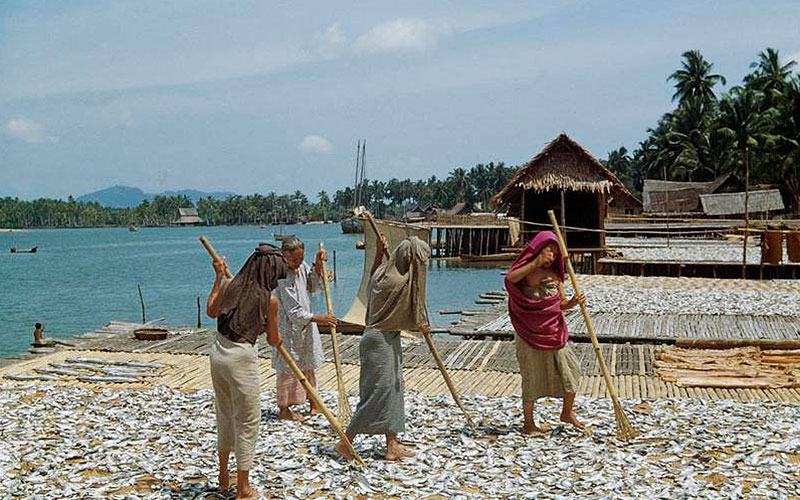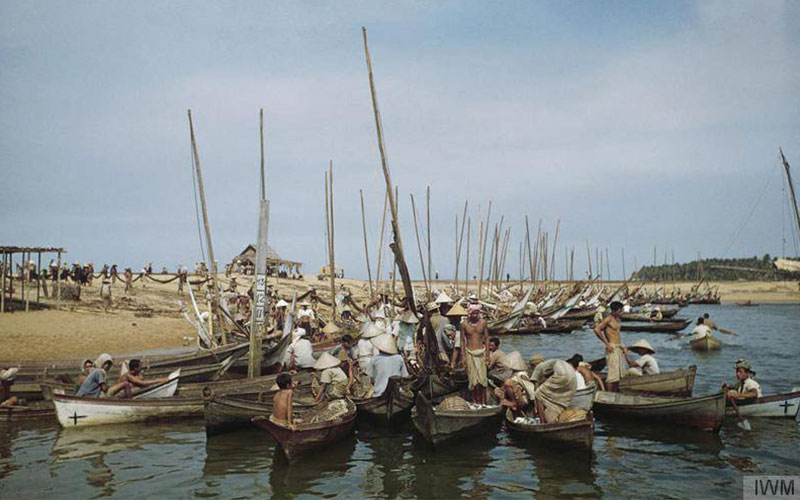 Terengganu was one of the poorest states in Malaysia. Agriculture and fishing were the main economic activity as the sea and land were rich in resources.
Marang town and Pulau Kabu captured in the 1980s: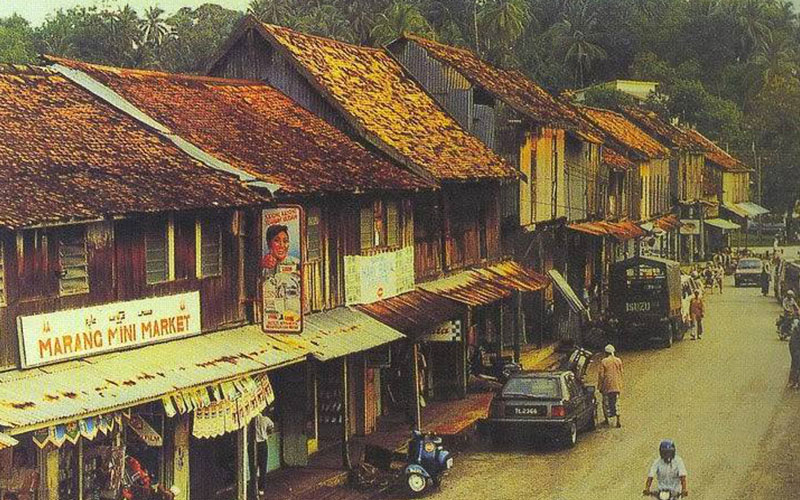 Terengganu Tourism describes Marang as "once a tiny fishing village with only two rows of zinc-roofed wooden houses in the town centre". The village is separated from the town by a shallow river. Marang was also known as a cowboy town back in the days.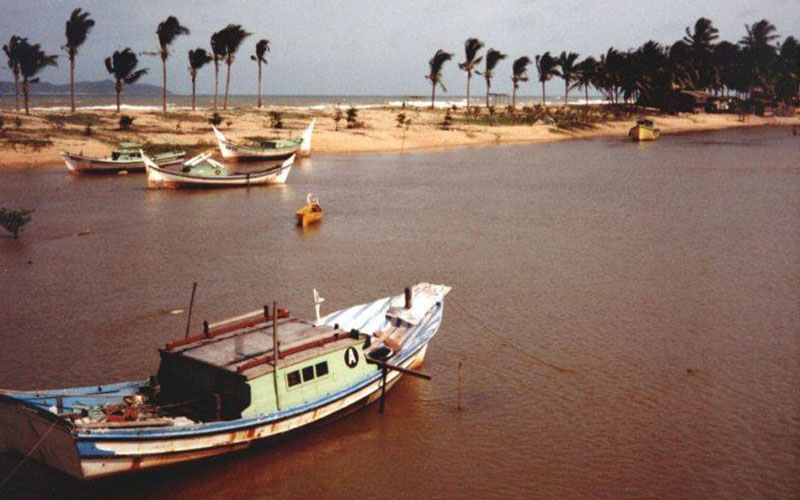 When tourists started arriving in Terengganu in the 1970s, Marang became a quick stopover before the pristine islands.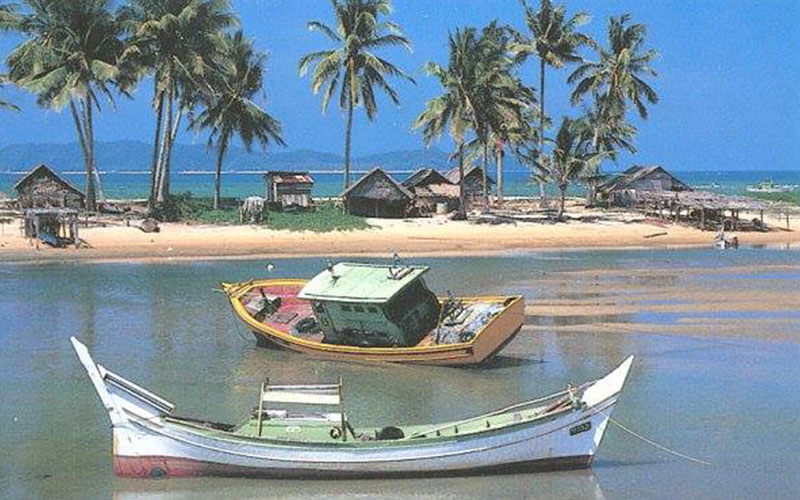 In 1974, offshore oil was discovered in the waters of Terengganu. This gave the sleepy fishing village a significant development in its economic, technology and social structure.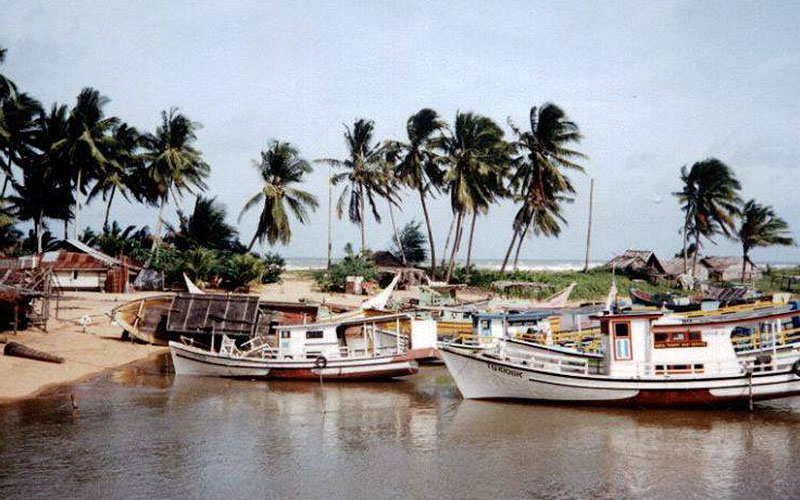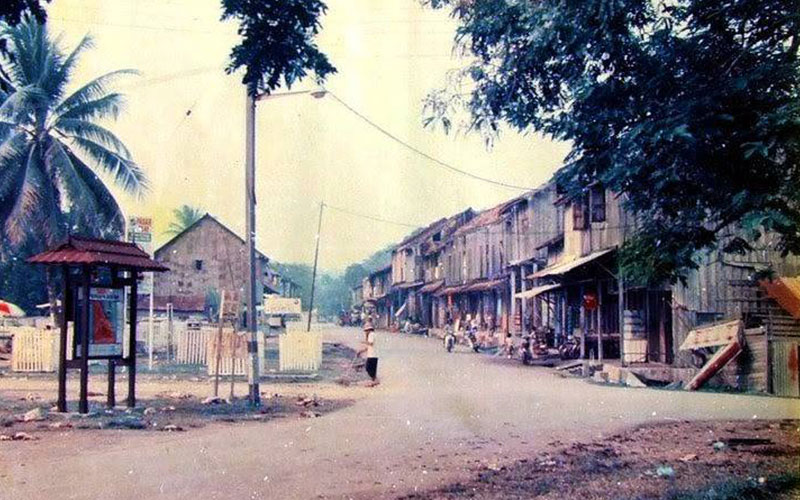 The combination of oil and tourism led an exponential development in Marang. Old houses were demolished and replaced by modern concrete shop lots, leaving only the fishing village.
Kuala Terengganu, Kampung Nelayan Seberang Merang and Kampung Jambu Bongkok captured in 2016:
Terengganu's main industry today is petroleum, gas and tourism. However, agriculture, fishing and crafts remain an inseparable part of the villager's life. Their lifestyle is one that is deep in tradition and culture.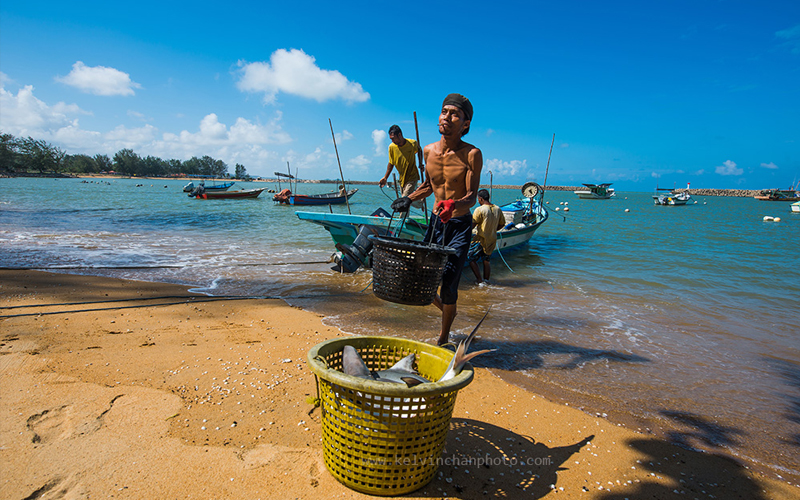 From fishing, building boats to creating traditional crafts like wau (Malaysian kite) and batik, Terengganu villagers still live the simple, traditional lifestyle.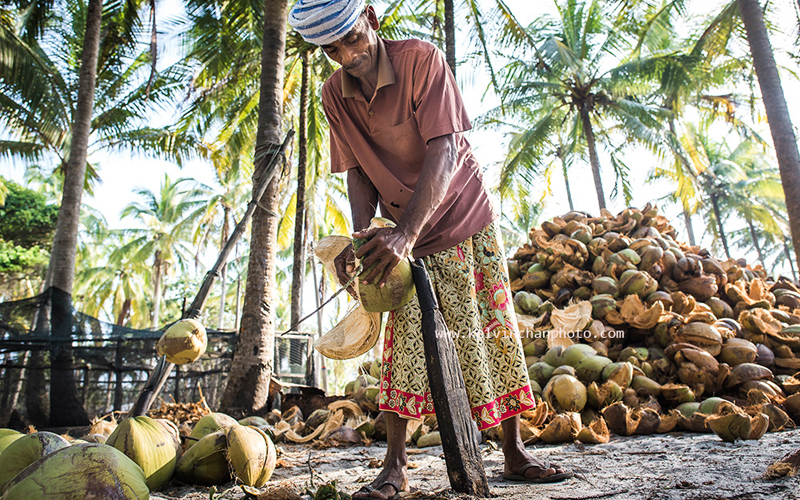 Idyllic fishing villages are still standing among coconut trees along the coastline, men still go out on fishing boats to cast their nets, women still make delicious keropok lekor (traditional Malay fish cracker snack). 
Despite industrialisation and development, Terengganu has managed to retain its all its rustic charms. If you only go to Terengganu to laze on its islands, you should plan to spend some time on the mainland. Visit the charming coast and experience a fishing village that is stuck in time.
H/T: Amazing Terengganu, Tourism Terengganu

Read next: 
Get the latest travel stories from Zafigo. Follow us on Facebook and Twitter for updates.