Holi, the festival of colours has got to be one of the most photogenic festivals in the world. If you have never bothered to celebrate Holi before this, you might want to rethink that.
We stumbled upon these mesmerising photos of Holi festival that had just passed and it was too beautiful not to share.
Holi is a Hindu festival celebrating the beginning of Spring. It is celebrated in India, Nepal, and Malaysia.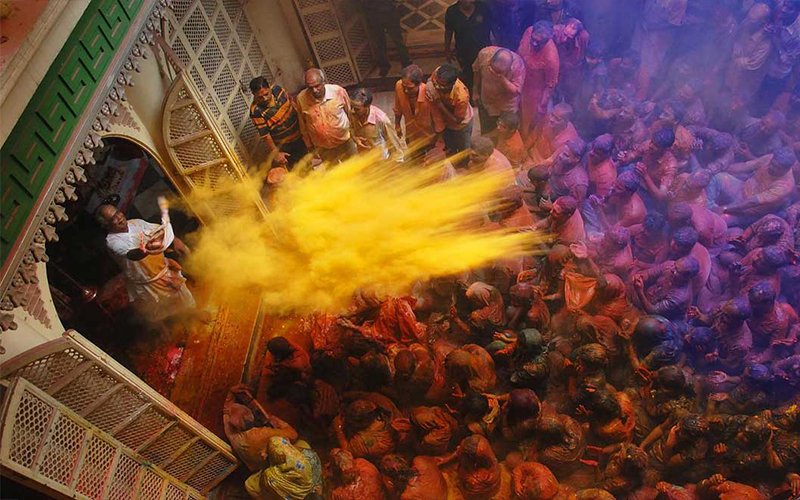 It's the one day of the year parents encourage their children to get wet and filthy.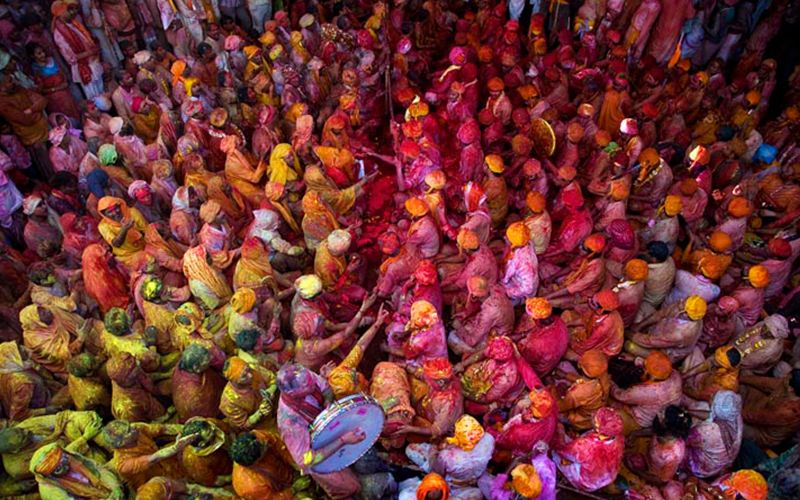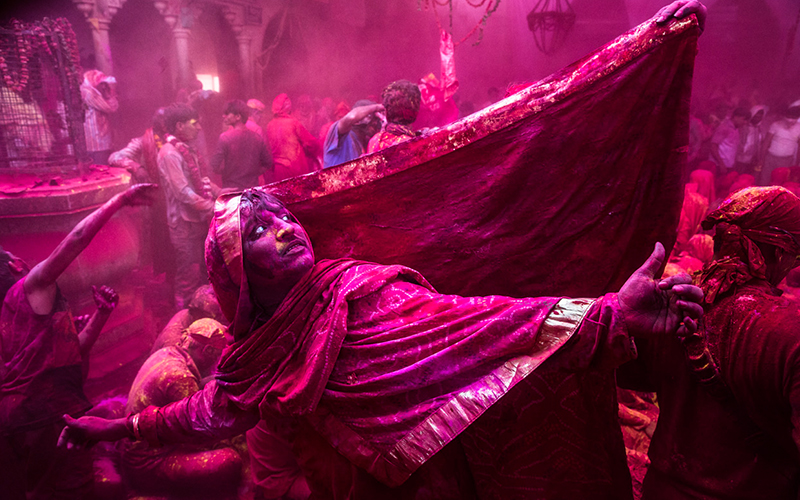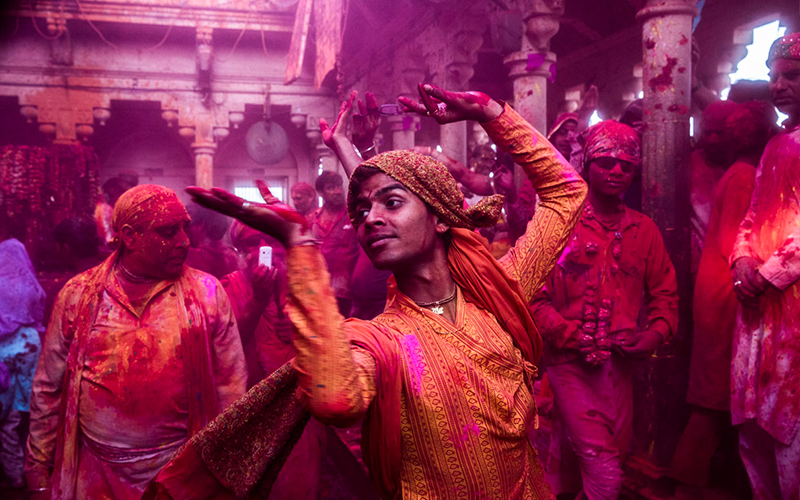 A common saying during Holi is "Bura na mano, Holi hai", which translates to "don't feel offended, it's Holi.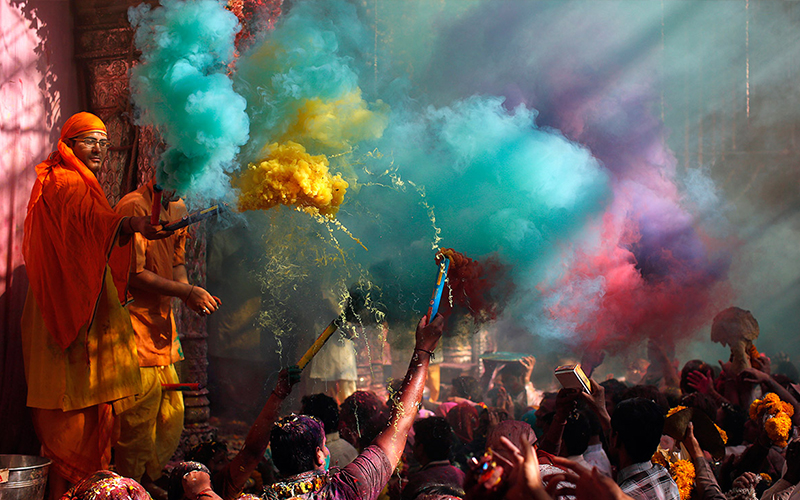 In a country where society is segregated by strict caste, sex, status, and age, Holi is a time where people, regardless of societal norms and restrictions, come together for frivolous merrymaking.
On the eve of Holi, Hindus dress in their finest clothes and watch a bonfire. A large tree branch, representing the Hindu god Prahlad, is placed in the middle of the fire. The branch is removed, recreating Prahlad's rescue. The next morning, people put on old clothes and douse each other with colored powders. 

Indian woman from the village of Barsana hit villagers from Nandgaon with wooden sticks during the Lathmar Holi festival, in Barsana, the legendary hometown of Radha, consort of Hindu God Krishna. During Lathmar Holi, the women of Barsana beat the men from Nandgaon, the hometown of Krishna, with wooden sticks in response to their teasing as they depart the town.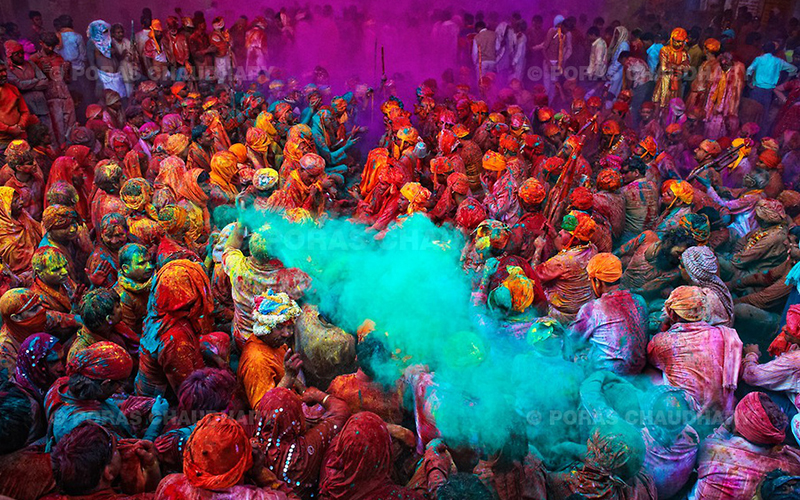 If you haven't already, experiencing the festival of colours is definitely one for your bucket list. But before you leave for India, don't forget to check out the Zafigo Delhi City Guide for Women. From customs to scams, we have everything you need to know to travel Delhi confidently.
These amazing photos are from Andy Basile Insight and Photos of the Week.

Read Next:
Get all the latest travel stories from Zafigo. Follow us on Facebook and Twitter.