If there's anything that COVID-19 has taught us, it's that Malaysia is a country filled with a plethora of destinations worth visiting, since for a while, local travel was all we were allowed. But besides the beaches of Langkawi and the hills of Pahang, the southern state of Johor also has much to offer.
And we're not just talking about Legoland and the premium outlet village. Venture away from Johor Bahru and discover some of the most stunning island escapes the state proudly calls its own. Here are six of the most beautiful islands to visit for a quick ocean fix.
1. Tioman
It's beaches galore when you're on Tioman! Nipah Beach allows visitors to spend their evenings mesmerised by waters illuminated with phosphorescent seaweed. If you enjoy constant activities, check into ABC Chalet and go on one of their scenic trails. There are a number of beach resorts here to choose from, so you'll be spoilt for choice. You can also arrange for a 1.5-hour hiking tour from Monkey Bay, a beautiful beach tucked behind Salang Village.
We suggest just kicking back on one of the island's pristine beaches with cocktails while watching a great movie. If you face any geo-restrictions, you can use a VPN. You can effortlessly get VeePN VPN in a few simple clicks even while accessing public Wi-Fi on the beach and keep your sensitive information safe. Another thing to enjoy is the island's duty-free status. So, alcohol and tobacco products are much friendlier on the wallet.
2. Rawa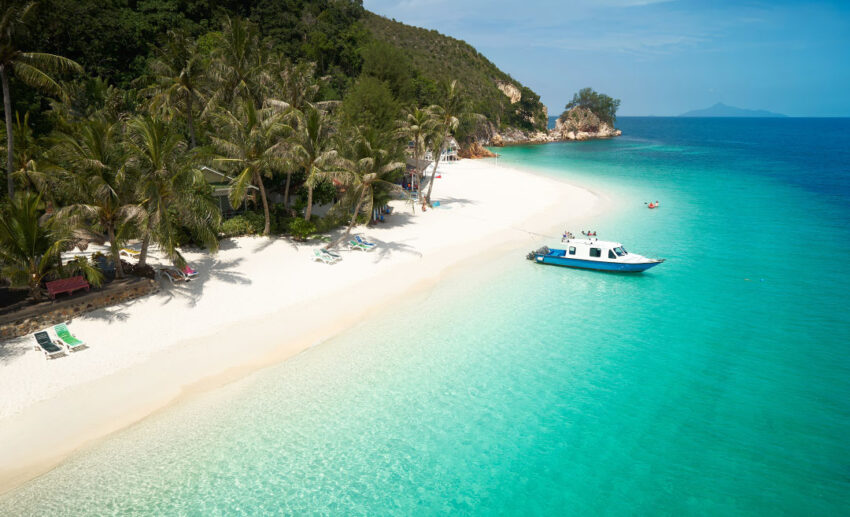 Scuba diving, kayaking, and snorkelling are among the adventurous activities that tourists can enjoy on Rawa. The island is also well-known for its two enormous beach water slides, which are fun for the whole family. Of course, the water here is crystal clear too, making diving another must-do activity.
3. Mensirip
An uninhabited respite devoid of infrastructure, Mensirip is an island owned by the Sultan of Johor and technically private property. Despite that, as long as you've got prior permission to visit the island, scuba diving and snorkelling remain extremely popular activities here — especially since it's an untouched paradise. Some amazing attractions here include the underwater coat of arms.
4. Sibu Island
Another near untouched slice of paradise, Sibu is a laid-back island that offers guests some creature comforts alongside unspoiled nature. There are fun activities here to enjoy too of course, like windsurfing, canoeing, jungle trekking, and scuba diving. If you like spending time at the beach, beach volleyball is another fun group activity.
One thing to also love about Sibu is that it's a budget-friendly destination. But despite that, the nicer resorts on the island also have spas, a library, and rubber rings for hire that you can use to wile the hours away. Do also check out the rock pools at Rimba Resort if you happen to be staying there.
5. Tengah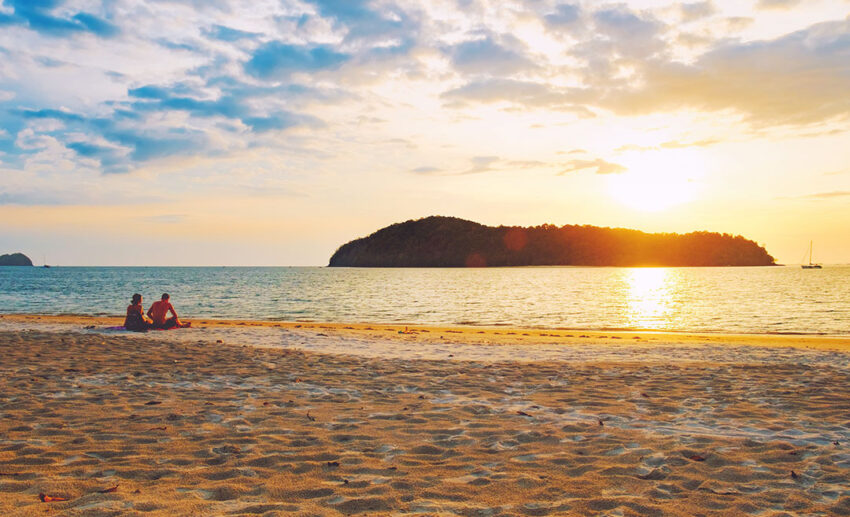 While you can totally stick to the usual snorkelling or diving while on Tengah (hich you should really do since it's so beautiful), there are other must-dos to help fill your time. Our favourite? Swimming amongst the sea turtles! You are free to even join and volunteer at the island's Turtle Watch Camp if you'd like to do your bit and make your holiday more worthwhile.
If swimming in the sea isn't your thing, then other activities to partake in include a spot of yoga by the sea, island hopping by boat, or exploring one of the island's hiking trails. The island is so biodiverse that there are 213 types of rare flowering plants.
6. Aur
A small, but beautiful island with a unique vibe. Boasting many corals, lagoons, and and offshore pools, the main attraction here is surely the Letak Semalu rock formation. Scuba diving and snorkelling remain the top activities on Aur as you'll find with almost every island in Johor. If you'd like to take in some stunning views, then considering going hiking to be rewarded with an oceanic panorama unlike any other. A remote location, Aur is sheer bliss.