Just about anyone who's holidayed in Indonesia will be able to tell you what a hair cream bath is. Or at least, all you gals who love getting spoiled at the likes of Bali and Jakarta ought to be able to. Well then, here's a little confession: Despite having been to Indonesia countless times and having been a beauty editor in a past life, I've never actually partaken in the ritual. So when Urban Retreat recently opened the doors of its newest spa outlet at KL East Mall (KLEM), I decided that now was my chance. Finally.
An act in two parts, this new ritual exclusive to Urban Retreat's KLEM branch consists of an hour-long body massage followed by an hour-long hair bath cream treatment. Pleasantly surprised that I get to have my sore body kneaded too, I quickly realise this is like the nose-to-tail of spa treatments.
Act 1: The massage
Upon arrival, as with other rituals at Urban Retreat, they all begin with a foot wash to get you in the mood. This isn't difficult, considering how the spa's minimalist interiors of sleek lines and soft, muted tones induce zen immediately.
Personally, I've always loved the act of a foot soak or wash before any spa ritual. It's the same thing you do as soon as you get home and wish to begin winding down. In the case of a spa treatment, it primes you for the treatment(s) to follow. I was then ushered to my room and left in Tini's expert hands. Lights dimmed, music piping in, and purity oil warmed between her palms, she then sets off on what turns into the most relaxing 60 minutes I've had in a long while.
I must point out how cosy the massage bed was. When it comes to spa treatments, the devil is really in the details, and all of Urban Retreat's massage beds have warmers — a huge bonus in an otherwise freezing mall. It wasn't long before Tini's firm, long strokes and the aroma of the exclusive blend of grapefruit, cypress, lavender, juniper, and basil oils in use sent me off to la la land. I have such a good deep nap that I'm pretty sure I catch myself snoring a few times. When I point this out to Tini, she just smiles and says that I "must be very tired." As Malaysians like to say, "Tak cover line langsung." So, yes, the nasal motors are most definitely at play.
From my neck down to my tippy toes, I'm in heaven. Now to do the same for my crowning glory.
Act 2: The hair ritual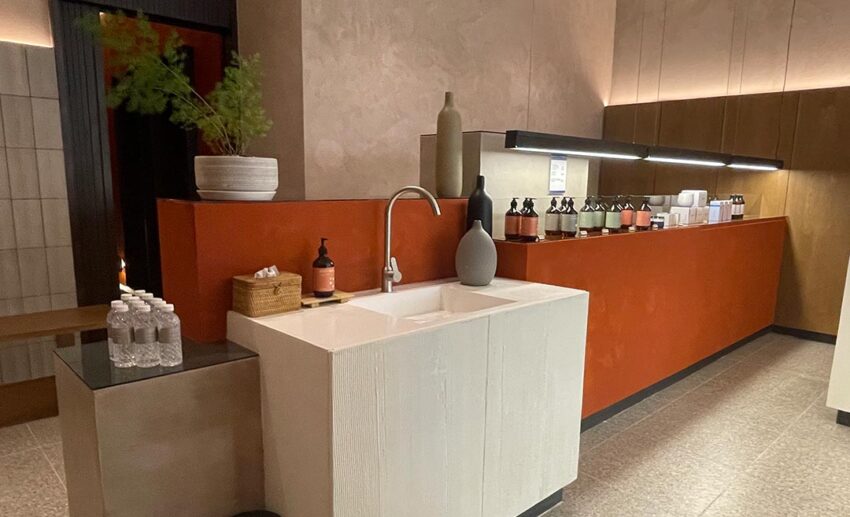 As soon as I'm gently awoken from my slumber, Tini leads me to the stool in the corner of my treatment room to sip on some tea while my massage bed is transformed into a bed with a hair sink (similar but far more comfortable than the one you'll find at a salon). This change happens so quickly that I don't even realise it's happening. Before I know it, I'm being beckoned back to the massage bed to complete my own metamorphosis.
Once I'm all tucked in, Tini then asks me if I'd also like a face massage. Naturally, I say yes, and if you're ever giving this treatment a go, you should too! First, she starts by applying the Naraxis Essenza Detoplus Ampoule directly on my scalp. Then, as it does its magic, she moves on to giving me yet another relaxing massage; just this time, it's my face.
Again, I'm out cold.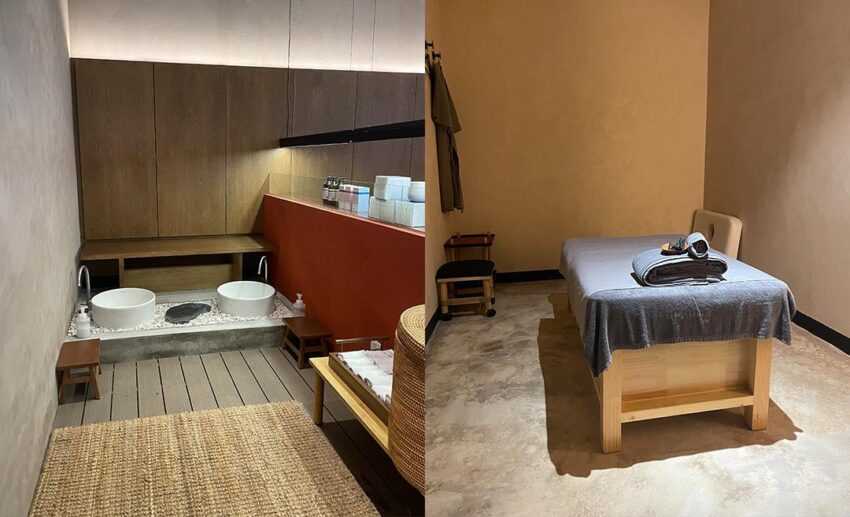 I'm then gently awoken (again) to a soft stream of water flowing throughout my hair. This sink has a special feature whereby an 'arch' of water cascades throughout the lengths of your hair to gently and thoroughly cleanse it. Once that's done, a quick round of shampooing accompanied by a lengthy head massage happens, and I'm in seventh heaven once more.
If you're curious about what this particular ampoule does, this professional hair care brand from Italy promises its unique blend of essential oils that will deeply cleanse the scalp by restoring the skin's elasticity and allowing key actives to better microcirculation throughout the area.
At the end of the ritual, I'm led back to my little corner stool to face the mirror as Tini blow-dries my mane. Don't expect them to style it for you the way a salon would, but your hair will still look presentable enough for a casual outing.
Curtain call
Overall, I loved the ritual. Suffice it to say, Tini is the real MVP here. Whether or not I'm really just tired, being left in her hands is precisely what any stressed-out jet-setter needs. Coming to Urban Retreat really is, as its name suggests — a respite smack bang in the heart of the city.
The other thing that's noteworthy about the KLEM branch, in particular, is its treatment rooms. You'll find nine here, including one couple's room that can split into two. Maintaining privacy with pocket doors and custom-built tubs (that boast special heat-retaining capabilities, might I add), you can enjoy a treatment with your beau or a friend, as the room allows you to socialise while giving you your own space.
It also helps that KLEM's location is on the side of town that doesn't feel too far away, so making a trip here doesn't feel like a trek. And finally, with a relatively friendly price of RM319 for a massage and scrub followed by the hair bath cream and massage, I'm actually considering a package deal.
Address: KL East Mall, Unit 30, Level G2, 823, Jln Lingkaran Tengah 2, KL Timur, 53100 Kuala Lumpur
Contact: +6012 348 8139
Opening hours: Daily, 11am to 9pm