When in England, most travellers often add Liverpool and Manchester to their must-visit cities, especially if they're football fans. Other popular towns also include Oxford, Bath, and Bristol to name a few. But what about Brighton? Out-of-towners don't know it, but it's the hippest seaside town in England, and not just because it has some of the best beaches in Britain.
When the weather gets nice and sunny, Brighton is THE place to be with its cool coffee shops, bustling food scene, and there are just so many things to do that it makes you wonder, "Why have I never been here before?"
So, to switch up your England itinerary, here are 10 reasons Brighton is worth stopping over the next time you're in the country.
1. Breathtaking sunsets by Brighton Beach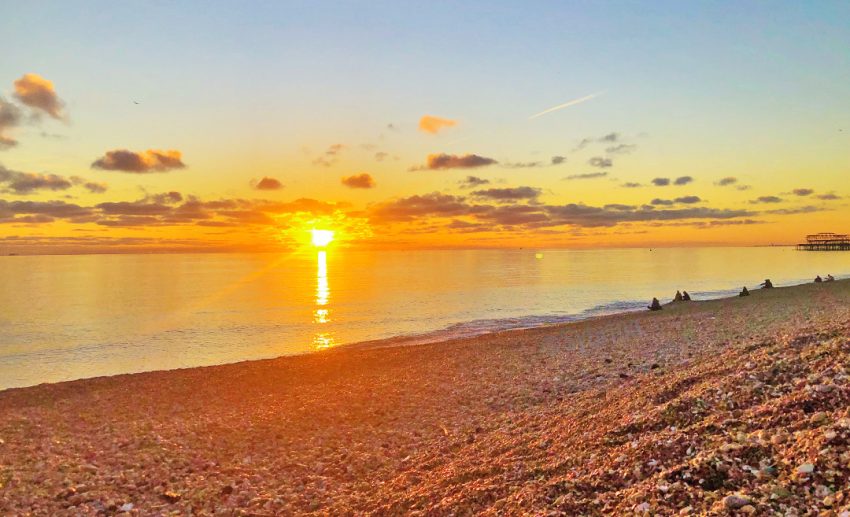 Need we say more because who doesn't love a good sunset? And Brighton's got plenty of stunning ones by Brighton Beach with the West Pier and British i360 in the background. No ordinary beach, you won't find sand here but pebbles as its shore, adding to its uniqueness.
We recommend visiting sans food to avoid getting into an unforeseen fight with the seagulls by the beach. Just enjoy the sunset and go for a meal after.
2. Shop till you drop at small businesses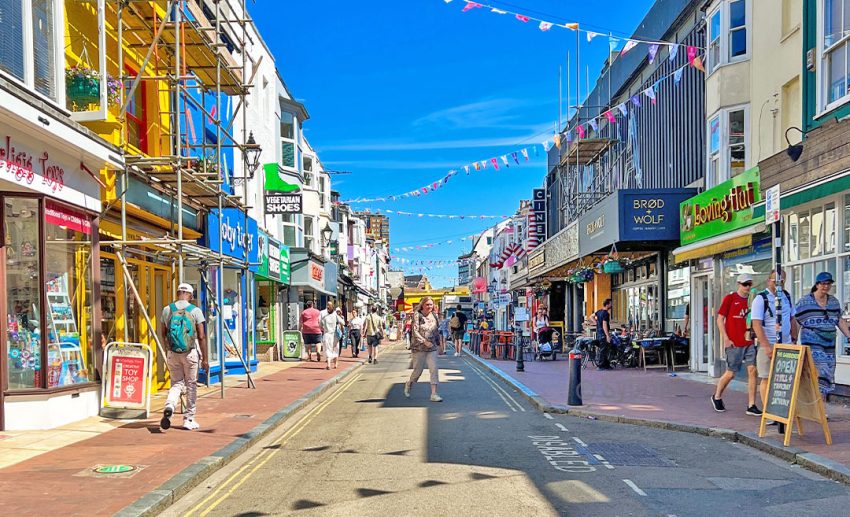 While massive department stores can be a dream to shop at, it's also essential to support small businesses, and sometimes, the best finds are usually from there. Cop yourself one-of-a-kind souvenirs for loved ones back home, and maybe some for you too! The experiences you get from these places are often more authentic and personalised as well.
3. Marvel at Seven Sisters Cliffs
Whatever the weather may be, Seven Sisters Cliffs will be a visit to remember. Chalk cliffs are not common, and Brighton is one of the best places to see them. Wear comfortable sneakers, get ready to clock in some steps, and marvel at the very impressive row of seven chalky seaside cliffs.
4. Stopover at Lewes
While in Brighton, why not make another pit stop to a neighbouring town? Lewes is a county filled with picturesque architecture, and of course, the Lewes Castle & Museum! This town is renowned for being the site of one of the most decisive battles in English history.
5. Enjoy a diverse and inclusive culture
Brighton is known to be one of the most inclusive towns in England. From veganism to LGBTQIA+, Brightonians are known to be accepting of all communities. This makes it one of the most culturally colourful places you'll ever visit in England. While you're there, you may even get the chance to join in festivities or come across parades.
6. Take in the cafe scene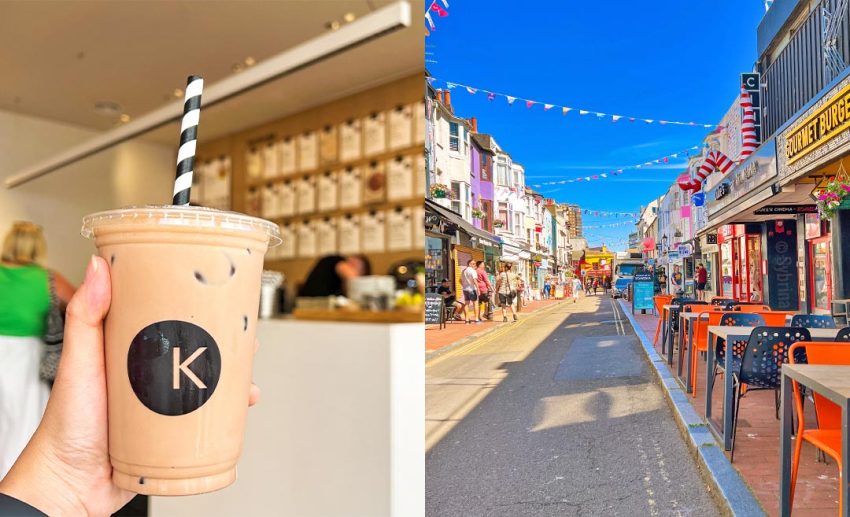 As Malaysians, we are no stranger to the cafe culture scene, because here at home, we have such a thriving one. So, it's only natural to check out others when in a foreign country. Coffee lovers, rejoice, as Brighton has some of the best cafes that offer flavourful artisan coffee, pastries, and desserts.
7. Perfect for creative minds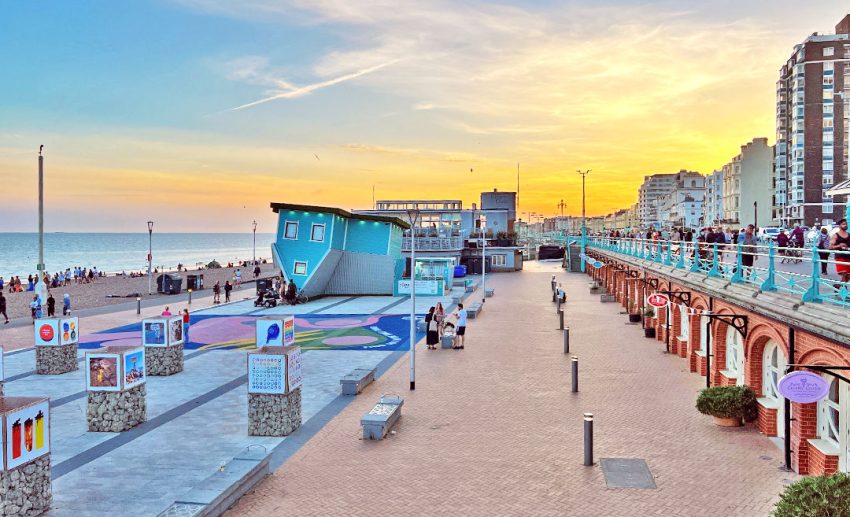 Brightonians consist of creative minds and artsy people, making this town eclectic and unique. Travelling from London to Brighton, you can immediately see the difference in street art. And if you're one to appreciate art, there are more than a handful of galleries to visit. We suggest you don't miss soaking in on what Castle Fine Art offers.
8. Wander through the Brighton Lanes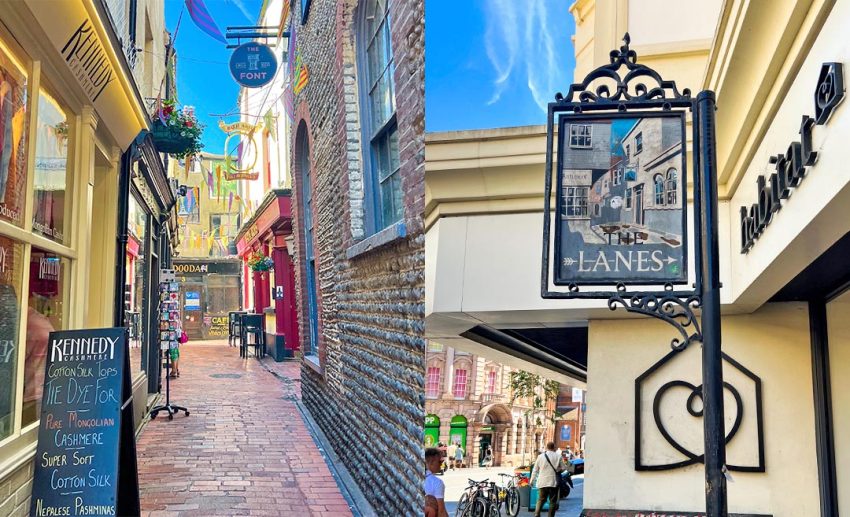 When in Brighton, don't miss out on wandering around The Lanes. In this historic Brighton quarter, you'll find all sorts of hidden treasures, and it is traffic-free. Get lost at eclectic cafes, shops, and pubs, and take in the magic of this quaint area.
Check out Habitat while you're there for cleverly crafted and affordable products by designers from around the world. If you need a break from shopping, choose a multitude of restaurants to fuel up at.
9. Go on a gastronomical journey
Besides being inclusive in their culture, Brighton is also inclusive with their food, which is perfect for foodies looking to try different cuisines. From Asian to South American, you will be spoiled for choice, and rightfully so, as this city puts food at the top of its agenda. Check out Shelter Hall, where you can find seven of Sussex's best eateries under one roof if you're strapped for time.
10. It's a family-friendly town
For those travelling with little ones, you'll be glad to know that kids can be kept busy and entertained here with plenty to do. There are also a handful of parks for them to run around freely, and it won't burn holes in their parents' pockets. From Sea Life Brighton and the i360 to the Royal Pavilion and Painting Pottery, families can enjoy a fascinating mix of a good time!
*All images by Sybrina Ng. Edited by River Huei.