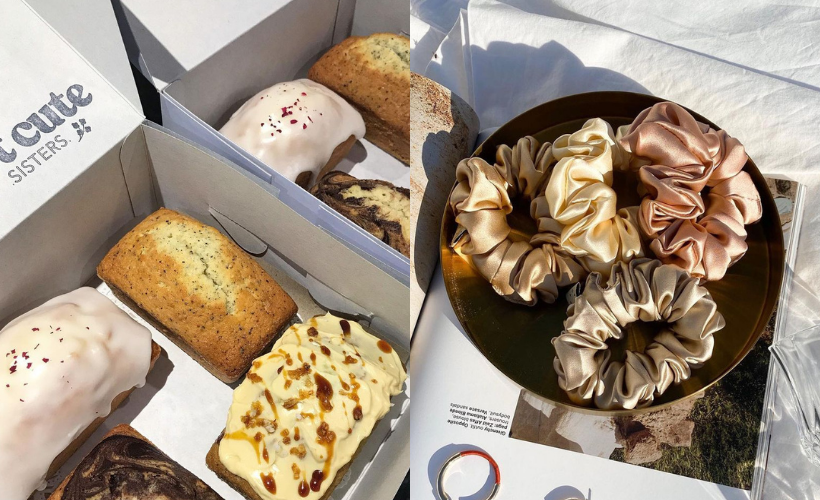 Subscribe to our new 

Telegram

 channel for the latest updates.
Undoubtedly, the pandemic has hit everyone hard. From being furloughed to salary cuts, tough times are here. Working remotely is also the current trend, and a lot of businesses are forced to quickly migrate their services to digital platforms. In this period of hardship, these five Malaysian women chose to start their own business. Read on to find out about their motivations, business tips, and attitudes towards resilience that will surely inspire any budding entrepreneur.
Not Cute Sisters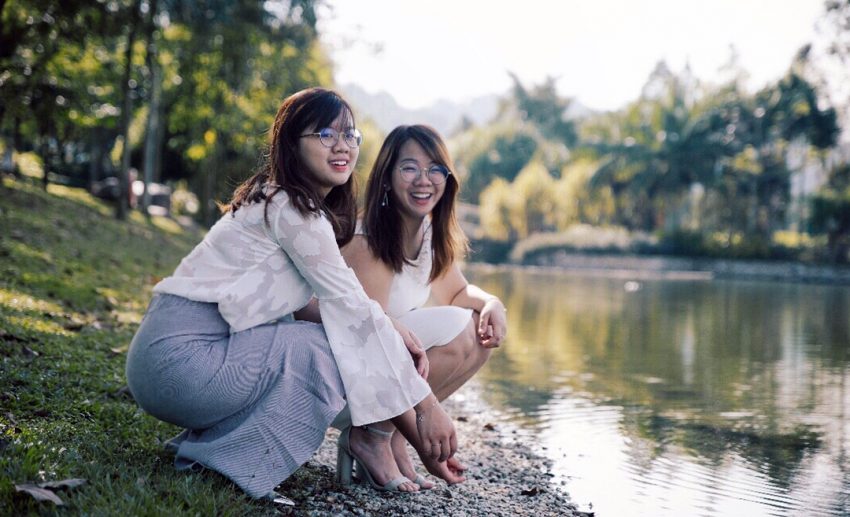 Sisters Alessa and Leandra Lee make up Not Cute Sisters (NCS), a home-based bakery selling a variety of healthy and sinful baked goods.
The baking duo had started planning for their brand in early 2020, but things only started to kick off right when Malaysia's MCO hit. Being bakers at heart, the sisters are always in the kitchen making new things and would share snippets of their bakes online. Soon, they started receiving requests from friends and family to try their bakes. From there on out, they figured to make use of their new-found free time and sat down to bring NCS into fruition.
A recent graduate, Alessa manages the marketing, designing, and baking for NCS, while Leandra, who has a full-time job, helps out with the baking orders and hosting workshops. The sisters found it challenging to find work-life balance in the first two months of their brand's opening. However, they eventually settled into a routine where they take in orders in a slot allocation basis to ensure adequate rest between themselves.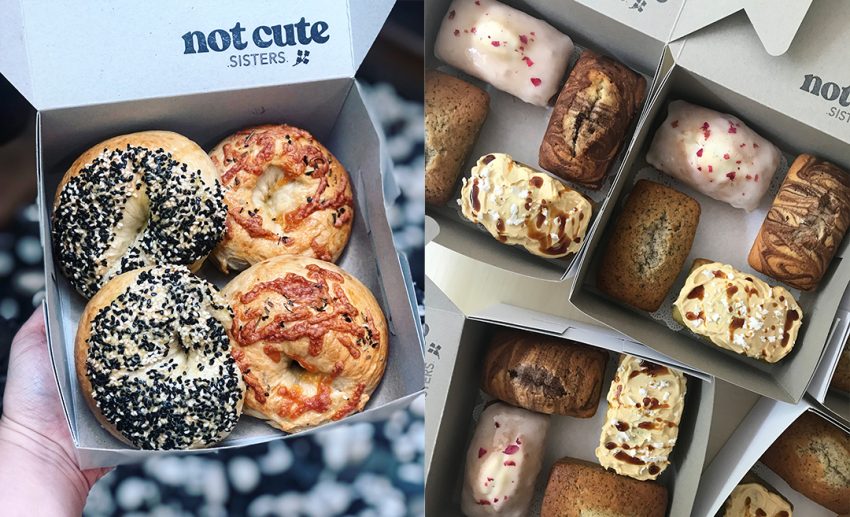 Due to the baking boom during the MCO, the sisters had also faced a shortage of supplies, but they managed to overcome it by securing a consistent supplier. Despite the difficulties they've faced, the sisters remain motivated and learnt how to handle their business through trial and error. In addition to adhering to strict protocols when handling food, they also make sure that their bakes are not kept for more than 10 hours. 
In the long run, the sisters dream of opening a healthy bakery-cum-cafe one day, but for now, the expansion plan for NCS is to offer workshops based on their popular products starting from RM180 per pax (hint: try their best-selling sourdough bagels, it's so good!).
"Make sure that you have prior planning. Focus on the strategies that you are taking to show the voice of your brand and people will relate to you. Keep going, and don't give up!" 
Honey Milk Inks
College student Amanda owns Honey Milk Inks, a small design and illustration business dabbling in digital art and media. The name Honey Milk Inks represents the colour palette of Amanda's art.
The self-taught artist was inspired to set up her own illustration business when she watched the art studio vlogs of other artists on YouTube. At first, Amanda had doubts about purveying art as a business and was worried that it wouldn't do well. Luckily for her, her parents were supportive of her endeavours to venture into the local art community.
As a college student, it was tough for Amanda to juggle time between her studies and work. Having to sacrifice sleep to keep up with her tasks, she started to see her brand as a money cow instead of a platform to share her passions. That was when she realised she needed to change her mindset; her own health is as important as the work she does.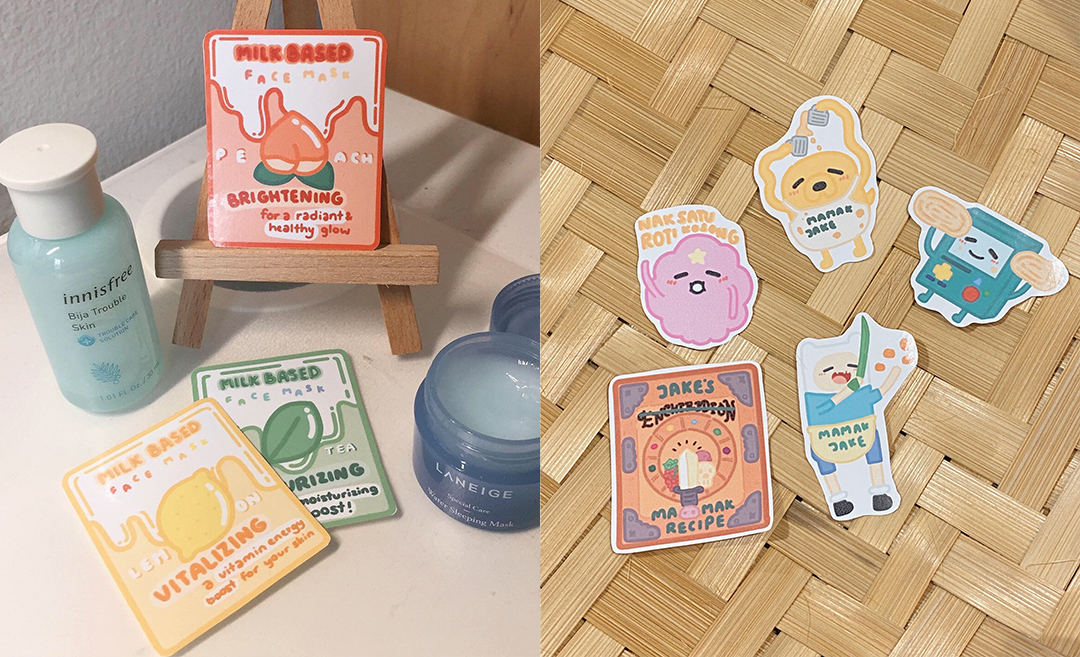 Amanda also learnt that it was vital to diversify her brand by using multiple platforms to market herself. In addition to handling her Instagram account, Amanda also films studio vlogs that showcase her happiest moments when she creates for her brand – brainstorming new ideas, drawing illustrations, and packing orders. 
Amanda expects to continue to pursue her passions and overcome the 'art is not a business' stereotype. She also hopes to one day inspire young artists to take the first step to become entrepreneurs. 
"Don't bother about what others may think of you. If there's a fiery, motivated passion burning in your heart calling you to take the next step, do it!" 
Instagram | YouTube | Website | Shopee
Miss Dainty Co.
Wikhe Foong is Miss Dainty behind the colourful polymer clay crafts of Miss Dainty Co. Wikhe first started as a hobbyist in 2015, but left her corporate job to become a full-time polymer clay artist during the MCO period.  
The self-taught artist was inspired to make polymer clay earrings whilst browsing through Etsy. After learning that the earrings were handmade, she then started watching video tutorials and purchased a polymer clay kit to make her own. She gradually fell in love with the process of sculpting and moulding the clay, and at the suggestion of her family to sell her crafts online, Wikhe's hobby grew into a business that she truly adores. And we do too!
Wikhe enjoys the process of designing her miniatures and sets a goal to create new designs every week along with custom-made requests from her clients. To Wikhe, her clients' happiness towards her creations is what makes her smile, as well as motivates her to continue with her work.
Being an online entrepreneur was a good opportunity for Wikhe, as there was an upsurge of social media usage during the MCO period. She took up online courses about digital advertising to grow her brand and adhered to a strict work schedule to maintain a work-life balance. Wikhe's tip for marketing via Instagram business is to create new content and update Instagram stories every day to get hold of a wider audience. 
Wikhe intends to expand her business by reaching out to customers throughout Southeast Asia. For now, though, she's focusing on building an impressive portfolio for her designs. Her latest venture includes providing beginner polymer clay workshops priced at RM200 per pax.
"Taking the first step is perhaps the most difficult thing to do in achieving a dream. Don't be afraid and just take that leap of faith." 
Topi Tin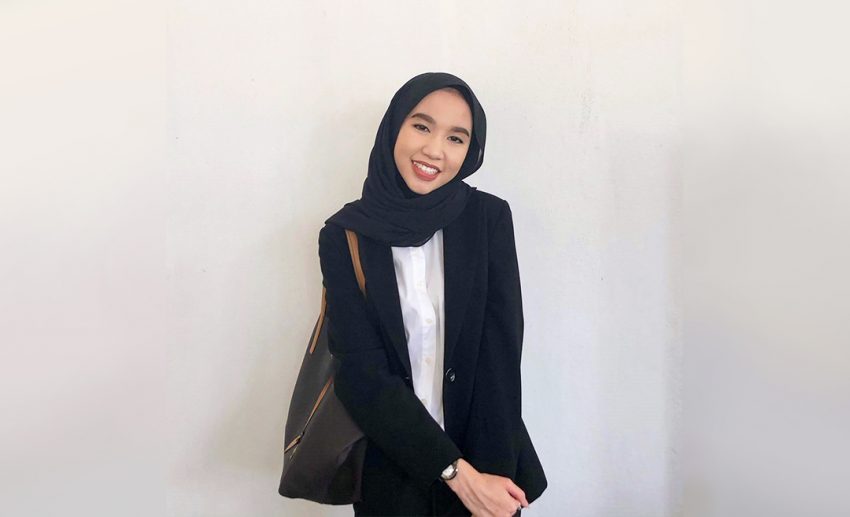 Fatin and her mother, Ila, run Topi Tin, a handmade bucket hat brand. Blending traditional batik with modern hat designs, it's no wonder that their bucket hats are a hit among many. After all, who can resist a fun batik print bucket hat? We certainly can't!
During the MCO period, Fatin had ample time on her hands, so she spent time with her mother to learn new things. The idea of making bucket hats came to her when she was browsing YouTube and saw people thrifting and upcycling clothes to make new dresses and cardigans. Fatin thought that since her family are avid collectors of hats, why not try making bucket hats with the batik fabric and kain pelikat (sarong) lying around at home? Ila's mother is skilled at sewing, so she taught Fatin how to cut, make hat templates, and sew. 
As for how MCO affected supply chains for big and small businesses, Fatin has had her own share of woes. Since only one person was allowed to leave the household during the MCO, Fatin quickly found herself short on thread, fabrics, and needles. She resorted to purchasing fabrics online, but it took weeks to arrive. 
As Fatin's business grows by the day, she's come to accept that there's no such thing as the ideal work-life balance when it comes to running your own business, you just try your best maintain it. So, she insists that it's important to set strict boundaries to working hours and time off. She says, "Try to not think about what you have to do and what problems you will be facing; unplug and relax!"
Fatin dreams of growing her business up till when she's married. She hopes to hire seamstresses in the near future and also have a brick-and-mortar store where customers can come and try the hats before they make a purchase.
"Some people might think that women are weak, women don't have the ideas, women don't have leadership, let's prove those people wrong!"
Instagram | Facebook | Website 
The Uploft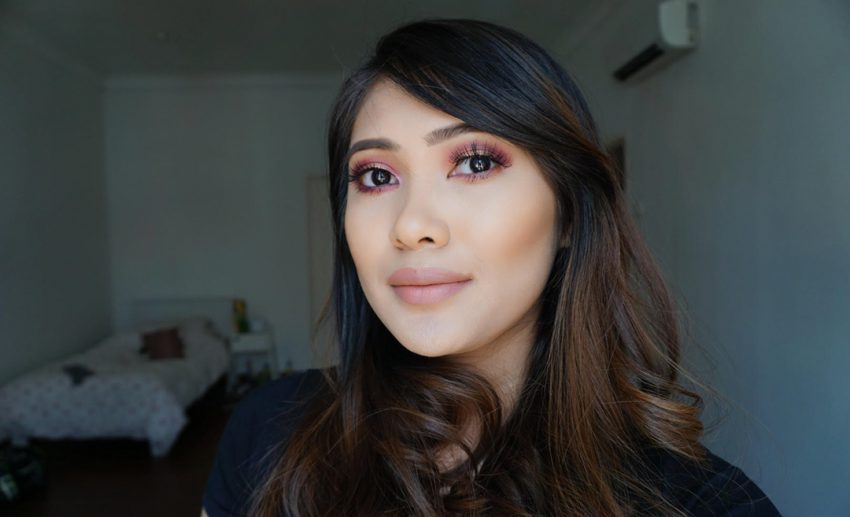 Who doesn't love the texture of silk? The smooth, supple, fabric that cools you when it's hot and keeps you warm when it's cold out. The Uploft specialises in silk products for the betterment of your skin and hair – think scrunchies, pillowcases, and sleep masks!
Shadya was inspired to start selling silk products when she hopped on the TikTok bandwagon after she got bored the endless scrolling on Instagram and Twitter. While browsing the app, a video about the benefits of silk scrunchies piqued her interest. Shadya made some silk scrunchies and was amused by the results. There was no hair breakage, hair fall, or tangled hair! With the intention of improving the quality of life of other women with her discovery, she started The Uploft. 
Shadya faced difficulties in sourcing her fabric as the MCO prohibited her from being able to touch and feel it in person. She notes that when working with delicate fabrics, it's crucial to get the highest quality possible. Turning to online suppliers was not easy too, as the Malaysian borders were closed and therefore delayed her product launch. But she pressed on, and with perseverance, everything fell into place.
Planning her day is what Shadya does to ensure her work-life balance. Shadya finds comfort in writing up to-do lists and crossing off items gives her great joy. The satisfaction of accomplishment when she sees how far her small business has grown fuels her motivation to empower other women. And to continue helping women to feel confident with their hair. 
Future plans for The Uploft includes expanding its marketing team. Shadya intends to reach as many women as possible and ultimately educate them on the importance of self-care and self-love.
"Never doubt yourself and never stop learning! Believe that you can do it!"
Instagram | Facebook | Website
Follow Zafigo on Instagram, Facebook, and Twitter. Sign up to our bi-weekly newsletter and get your dose of travel tales, tips, updates, and inspiration to fuel your next adventure!