And just like that, 2022 is here, and it's a brand new year. Often, the new year is a clean slate for most; a fresh start to rekindle resolutions that weren't met in the previous years. This year at Zafigo, we are all about gearing up for a journey of rediscovery — ourselves, places, people, and products! To help you, our lovely readers out, we're having a Zafigo-Getters Instagram giveaway with nearly RM4000 worth of goodies from these amazing women-founded and women-led Malaysian brands!
What's up for grabs in the Zafigo-Getters 2022 giveaway?
Livlola: x5 long resistance bands and x5 cash vouchers worth RM50 off (with a minimum purchase of RM250).
Yuè Candle: x2 Rekindle, x1 Number Two, x1 Zen Garden, x1 Midnight Oil
Pole Dance Movement: x5 vouchers of 1 full-term of Pole Basic (six weeks) or one mini-term (three weeks) of Active Flex, Floorwork, or Acro Chair. Valid from 1 February 2022 to 30 April 2022. The vouchers are non-refundable or exchangeable for cash or other goods and services, but they can be regifted. 
Drunken Gelato: x5 RM50 cash voucher. Promo code (vouchers) is not stackable with other promo codes and only redeemable until 31 March 2022. Does not include shipping fee.
POP Neutral: x5 Cafe Latte Shower Scrub
OLFAC3: x5 Discovery Set worth RM140 each
1. Resistance bands by Livlola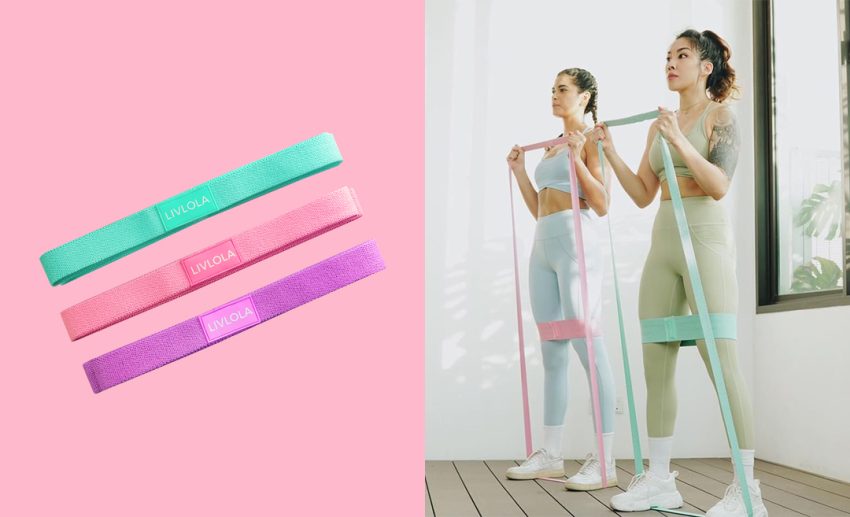 The pandemic's start saw a significant increase in home workouts, not just because countries worldwide were going on lockdown — people wanted to stay active whilst being stuck indoors.
If you're still working out at home, then it's worth adding these long resistance bands from Livlola to your home gym. Multifunctional, pretty (because they're pastel coloured!), and suitable for workouts that target your entire body, these bands will help keep your fitness goals for the year in check!
2. Candles from Yuè Candle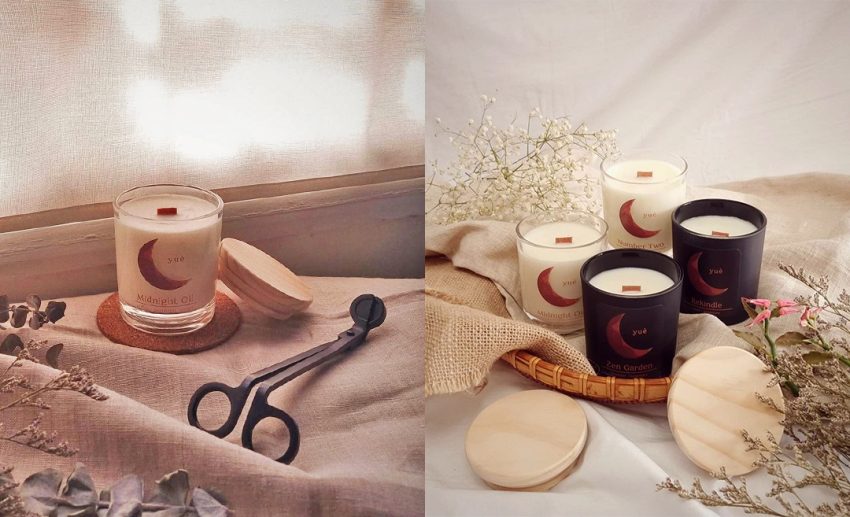 Nothing transforms a space with warmth and create a magical ambience like candles do, which is the inspiration behind Yuè Candle. Founded during a lockdown, Rachel wanted people to transform their living spaces (since we were stuck indoors so much) and themselves through the sense of smell.
3. Classes at Pole Dance Movement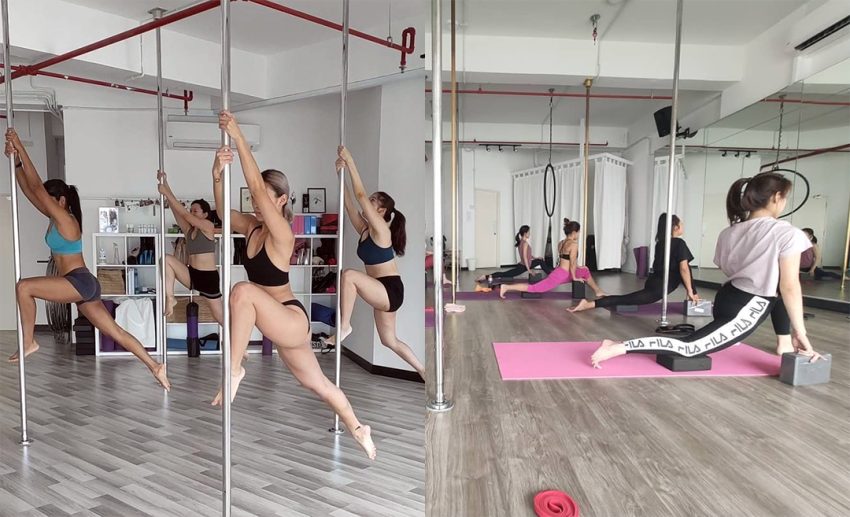 We've all heard how amazing pole dancing can be for your body and confidence, and you can now experience it for yourself at Pole Dance Movement. One of the pioneers in the scene, PDM offers classes suitable for all by experienced and passionate instructors. So, if you're looking to channel your inner Ramona from Hustlers (minus the scamming of stockbrokers), here's your chance!
4. Boozy ice cream from Drunken Gelato
Founded by Good Friends Club cocktail bar in Penang, Drunken Gelato gives your traditional ice cream flavours a fun twist. And when we say fun, we mean alcoholic. Another product of lockdown, the idea came about when bars were one of the businesses to take the hardest hit.
Forced to develop a quick and niche concept to stay afloat, they decided to combine ice cream with alcohol, and it was a hit! Drunken Gelato's flavours are produced fresh weekly with its premium ingredients, including strong alcohol.
5. Cafe Latte Shower Scrub by POP Neutral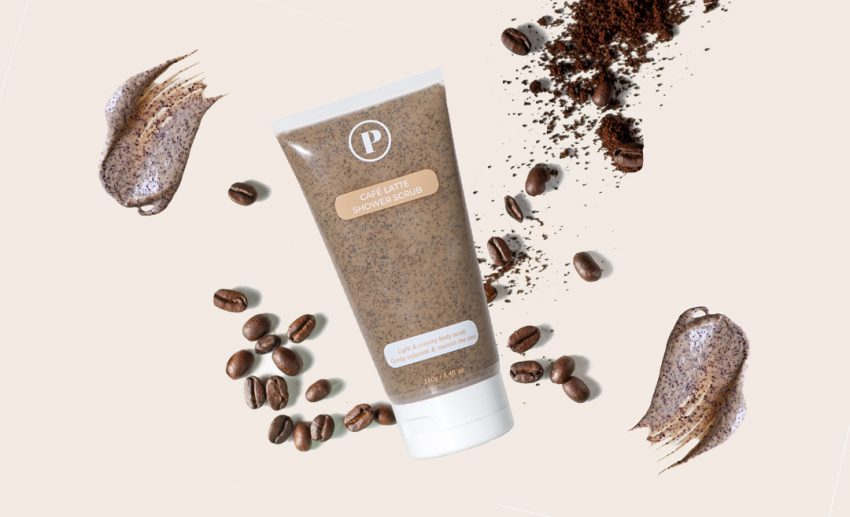 Founded by entrepreneur Nadia Nasimuddin, Pop Neutral caters to all and advocates for well-hydrated and beautiful skin. Made with natural and safe ingredients, the Cafe Latte Shower Scrub is a natural exfoliator that helps you scrub away clogged pores and dead skin cells, making way for soft and smooth skin. Also, the caffeine in the coffee seed powder acts as a stimulant for better blood flow, which helps promote the skin's renewal process. A must-have shower item!
6. Discovery set from OLFAC3 Perfumes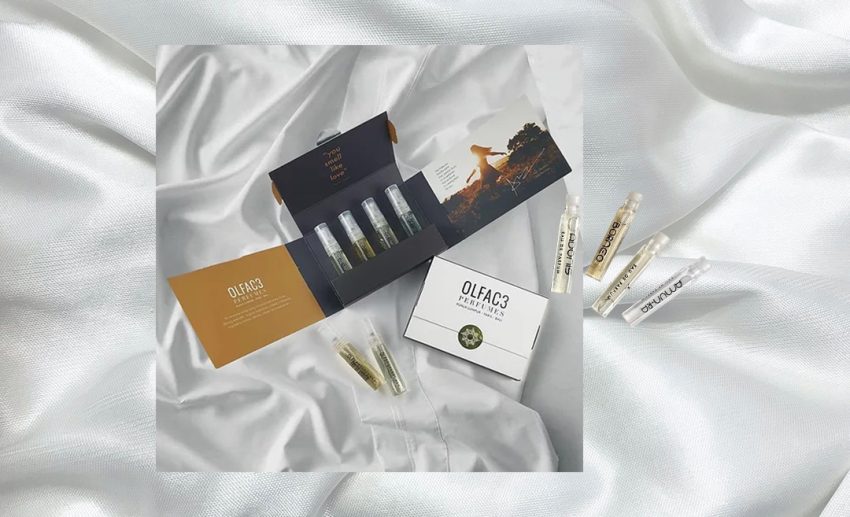 Locally founded, OLFAC3 has come a long way since its humble beginnings of hand-crafted offerings being introduced to the world at a weekend market. Through her passion for luxury perfumes, founder Aien Mokhtar aims to make perfumes, which can often burn a hole through one's wallet, more accessible and affordable.
The Discovery Set from OLFAC3 allows you to sample four out of 16 creations available! Perfect for those who are in search of their signature scent.
How do I join?
 

 

View this post on Instagram

 
All you need to do to win big is click through to the post above and follow the instructions in the caption. It's literally as easy as following us and tagging three friends. You can also re-share the post for a bonus entry! (If your account is private, simply DM us a screenshot of your Instagram Story).
Terms & conditions
Applicable for residents in Malaysia aged 18 and above.
Each account is only eligible for ONE entry; any comments tagging spam/giveaway accounts will be disqualified from the giveaway.
The giveaway ends on 31 January 2022 at 23:59.
Five (5) winners will be announced on 3 February 2022 in the comments section of the giveaway post and on Instagram Stories.
Winners will be selected by Zafigo and all decisions are final.
Winners will need to DM their full name, phone number, address, and email to Zafigo.
Zafigo will arrange shipping of this giveaway to the winners via Pos Laju. Winners will be sent a tracking number when delivery is in process. Shipping of prizes is subject to MCO rules at point of time, and delivery is subject to Pos Laju's operational hours.
Prizes are not exchangeable for cash/credit/other items or vouchers, in part or in full. In the event that the winner is unable to claim the Pole Dance Movement vouchers due to travel restrictions, they may regift them to someone in the Klang Valley. The voucher cannot be sold.
By participating in the giveaway and being selected as the winner, you consent that your name, content, and any photos or videos related to this giveaway be published on Zafigo's social media channels and any other publications.
Zafigo reserves the right to cancel and/or change the terms and conditions, prizes, and plans at their discretion without any prior notice.
Zafigo is not responsible for any claims incurred by the winner due to the cancellation/changes of the giveaway.